The Best Shirts in Sports Right Now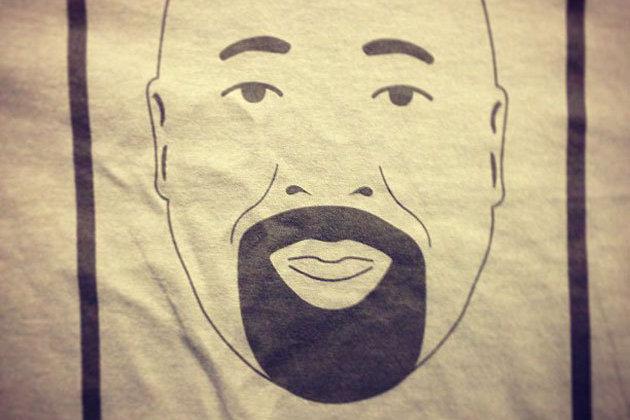 Image via @ahahnmsg
Jerseys are great and all, but the most entertaining and ridiculous moments in sports are never fully immortalized until they spawn T-shirts.
Cheap and wearable in almost any situation, T-shirts are the easiest way for us to show team spirit, mock our enemies and commemorate the ridiculousness we witness every day as sports fans.
The following is a number of shirts that stand out as some of the best around right now. They cover everything from recent dumb athlete moments to drunken stadium meltdowns of the past—and they're all classic in their own way.
Begin Slideshow

»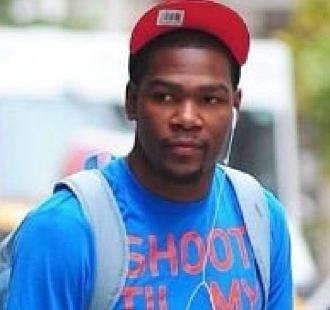 Image via @sniperjones35
Kevin Durant is standing behind his quote about letting it fly until his shooting arm falls off.
Whether you're an OKC fan or not, you have to admire Durant's steady confidence in his ability. Actually you don't. You could argue that he's a selfish young gun with anger problems on the rise.
But either way, the shirt is dope.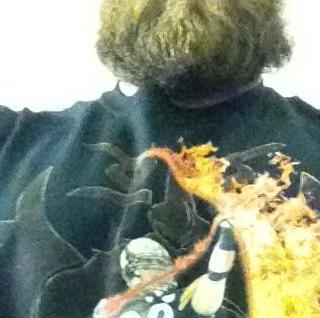 Image via @bkeisel99
You show up to training camp like Pittsburgh Steelers defensive end Brett Keisel did in July 2012—well, you win all the marbles.
Keisel rolled up to camp in a giant tractor wearing this shirt of him firing a flaming bow. And yes, we have no idea how he hasn't been granted some kind of honorary knighthood yet, either.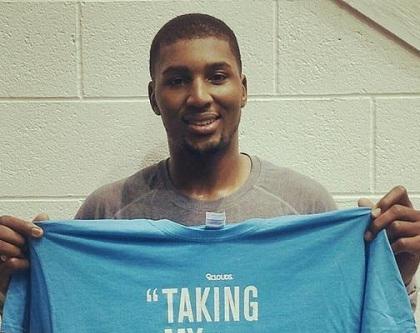 Image via Sioux Falls Skyforce.
LeBron James he's not, but Miami Heat forward Dexter Pittman sparked rollicking ripples of fanfare when the team sent him down down to the Sioux Falls Skyforce, an NBA D-League team.
It was less of a choice on Pittman's part and more the Heat just sending him somewhere he'd actually get some PT, and Pittman's relocation was given mock "Decision-esque" fanfare in the form of this hilarious shirt given to him by his new team.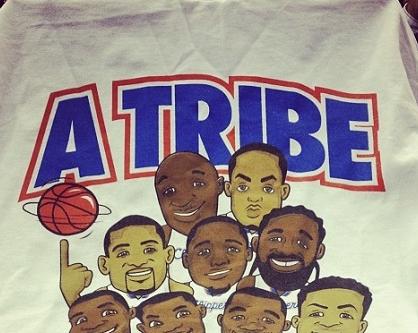 Image via @ArashMarkazi
You on point, Grant?
All the time, Barnes.
The Los Angeles Clippers bench decided to forgo the cheesy, overdone tactic of naming their bench players "The Bench Mob."
Instead, a Twitter contest of sorts was launched last winter, asking users to come up with a name for the non-starters. The winning name was "A Tribe Called Bench"—a blast from the past playing off of the '90s rap group A Tribe Called Quest.
No sooner had the name become official than these amazing shirts started coming out, and as a huge Tribe fan, I have nothing but love for these tees.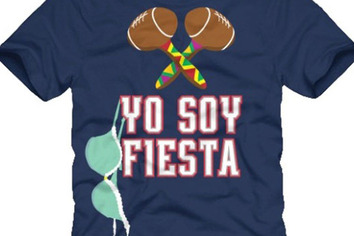 Image via barstoolsports.com
Not exactly a new addition to the pantheon of amazing sports T-shirts, but classics like this Rob Gronkowski "Yo Soy Fiesta" shirt don't go out of style.
Everything about this shirt is right—the maracas, the lazily hanging bra—all positioned around Gronk's gloriously moronic quote.
If you err on the hipster side of sporting trends, you might think it's a bit played out, but I'd rather have this shirt autographed and framed in my man cave than a Gronk jersey.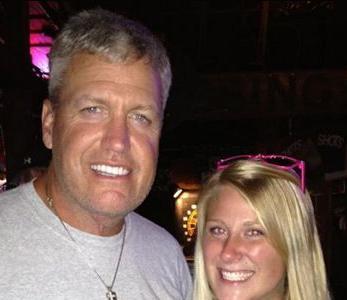 Image via @AlexMarroquin8
Behold the mighty Rex Ryan, both completely in his element and in entirely foreign territory.
Ryan isn't known to be the classiest of gentlemen in the world, but there's something about this "I'd Hit That" shirt that just became a lot more awesome with the big foot lover wearing it.
Or I might just love the juxtaposition of Ryan's shirt and this young coed who looks like she's cruising for a...schmoozin'.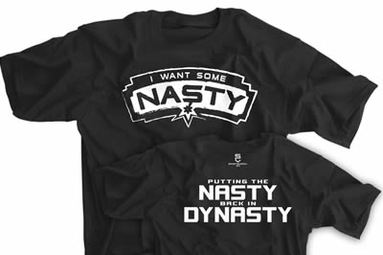 Image via sportscrack.com
Who doesn't love a little nasty?
Gregg Popovich sparked a Spurs comeback and a balling shirt when he challenged his team with this gorgeous little quote he pumped out last season during the Western Conference Finals.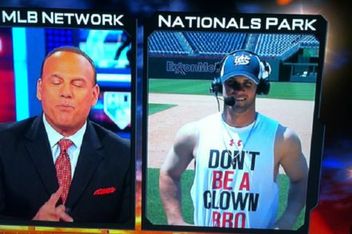 Image via misterirrelevant.com
He's trademarked it, and now he just needs to sit back and let the bucks roll in.
Bryce Harper's "clown question" comment sparked a wave of imitators and admirers for the young slugging phenom, and now his sponsor, Under Armour, is slapping it on a shirt.
I'm torn on this one—the shirt works when Harper is wearing it, but I already know I'll hate any high school kid I see wearing it.
That being said, I haven't spied anyone besides Bryce with it on, so I'll let it slide for now.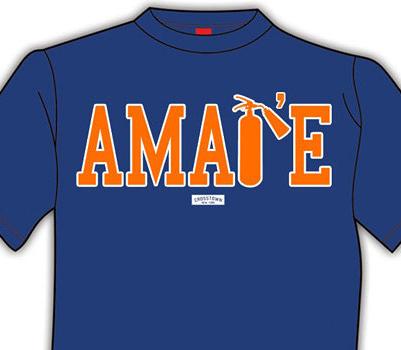 Image via crosstownny.bigcartel.com
Amar'e Stoudemire cut his hand punching a fire extinguisher, and these shirts were probably being made before the doctor could even stitch him up.
The implementation of the fire extinguisher as the "r" in Amar'e's name is clever, and even Knicks fans have to chuckle a bit about these tees.
Even if it's a bitter, weepy chuckle.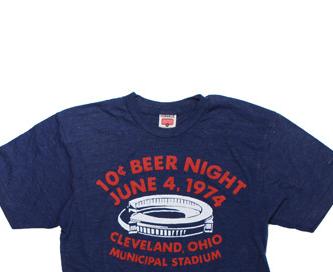 Image via homage.com
Any shirt commemorating the Cleveland Indians' "10 Cent Beer Night" in 1974—quite possibly the most drunkenly raucous Major League Baseball fiasco of all time—is all right with me.
If you're looking to have a good time, or just want to experience being arrested for domestic disturbance, you can't go wrong with this tee.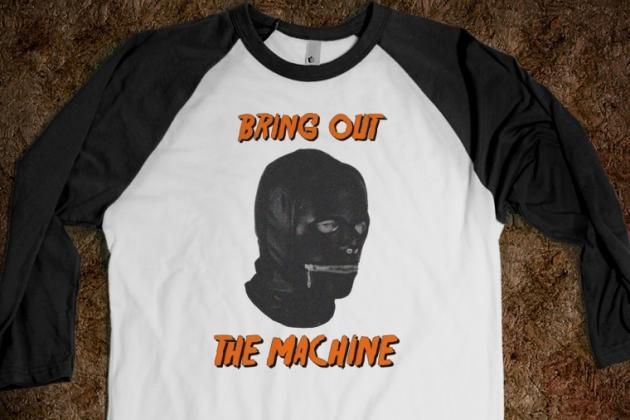 Image via skreened.com
I may be the only one, but I'm completely intrigued by Brian Wilson's mysterious gimp friend, "The Machine."
The Machine's like Batman—coming out of the shadows, striking quickly and fading away into obscurity before the police arrive.
I support this shirt—I want Wilson to bring out his friend for all of us to see—although I'm sure I will live to regret these words.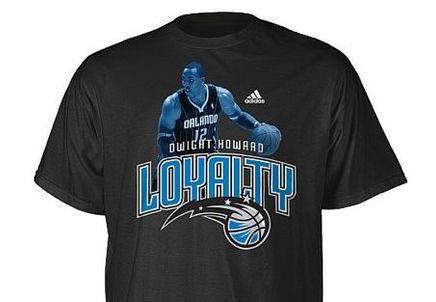 Image via store.nba.com
This shirt was not supposed to be ironic, at least not when it was originally sold on the NBA Store website.
But given how things have developed for Superman over the past year, this Dwight Howard "Loyalty" shirt has taken on the biting lean of the most wounded Orlando Magic fan, and thus, has become infinitely more BA.
And I'm even more excited to see it in purple and gold.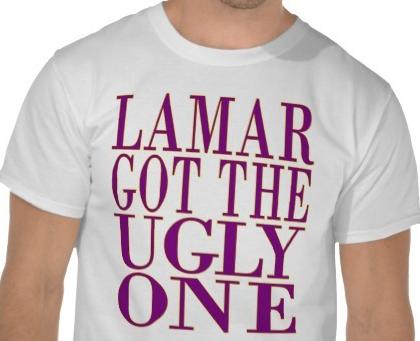 Image via zazzle.com
This shirt adheres to one of the oldest rules in comedy—true equals funny.
I have nothing against Lamar Odom, and I think getting stuck with Khloe Kardashian is a cruel and unusual punishment for any man.
We can only pray that these shirts—these perfectly honest shirts—help Odom wake up and escape from the terrible abyss of ambiguously gendered cologne in which his life is sinking.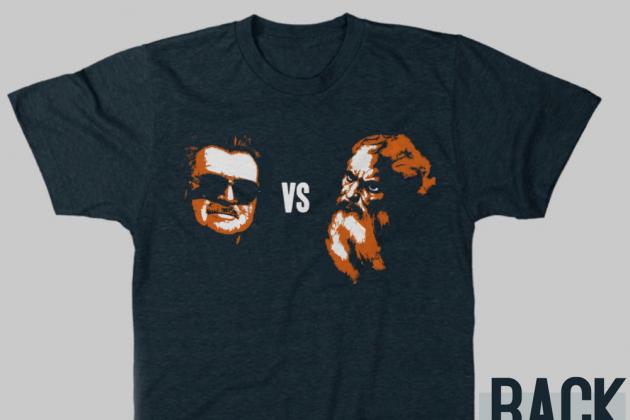 Image via chitownclothing.com
Any fan of SNL's "Bill Swerski's Superfans" will appreciate this wonderful tee pitting God, our Lord and Savior, against former Chicago Bears coach Mike Ditka.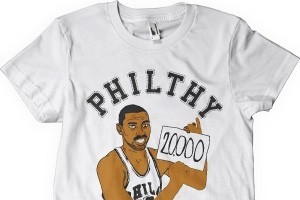 Image loopsandpluto.com
Though doubt has been cast upon his 20,000 slay count, this shirt highlighting NBA great Wilt Chamberlain's greatest record manages to both praise and mock his accomplishments.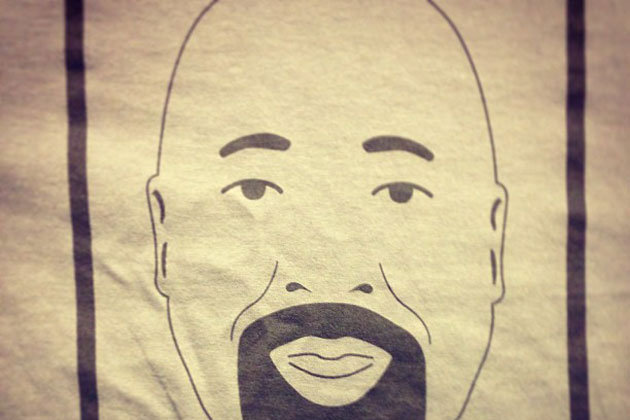 Image via @ahahnmsg
Simple, yet strikingly elegant.
There are few things in this mortal realm more exquisite than the shirt New York Knicks head coach Mike Woodson wore to practice late last month.
I firmly believe once he's ready to donate this masterwork to Goodwill, it should instead be given its own private wing in the Louvre.
Image via thisnext.com
Another baseball promotion that will live in infamy, the Disco Demolition that nearly destroyed Comiskey Park in 1979 need not ever be forgotten.
"Disco Sucks" banners were burnt, the pitchers mound was dug up like a sand pit and flying disco records sliced the air like vinyl Ginsu knives.
I wish I could've been there, but this T-shirt commemorating the madness will have to suffice.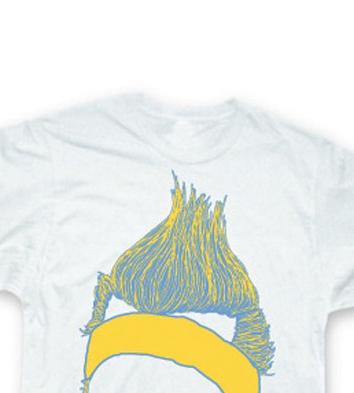 Image via 4thandforever.com
Chris "Birdman" Anderson is a highly polarizing figure in terms of style.
Some people hate the "screw you guys, I'm a crazy person" look of Anderson's, and others can't get enough of it.
All I can say is that you won't have a problem standing out in the crowd with this T-shirt on. Wouldn't recommend it on a first date, though.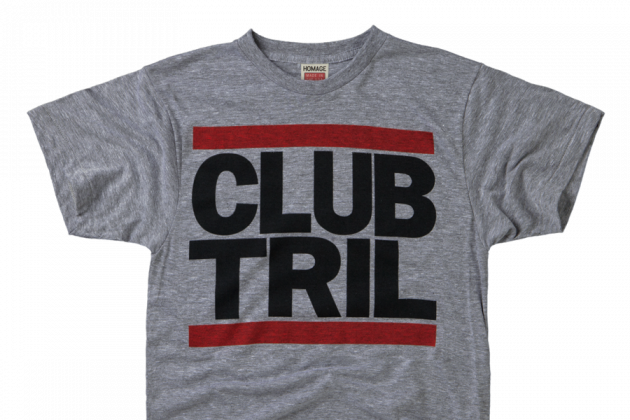 Image via homage.com
Buckeyes benchwarmer-turned-writer Mark Titus pioneered "Club Trillion" during his days riding the bench on the Ohio State basketball team.
Club Tril is an ultra-exclusive group, and only players who are most firmly buried in the depth chart can ever hope to seek entry there.
But if you're a former (or current) patron of the pine, feel free to join me in representing the Tril.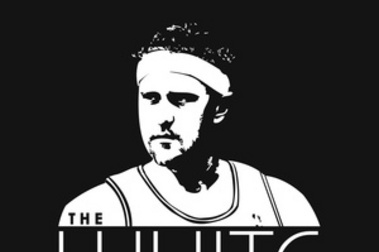 Image via chitownclothing.com
Half man, half myth. All mamba.
Brian Scalabrine might have moved on from the NBA, but the White Mamba's unforgettable legacy and ginger-like reflexes live on in this priceless T-shirt.
It speaks to the inner "glue guy" in all of us.