Grading Rams' Move to Sign Titus Young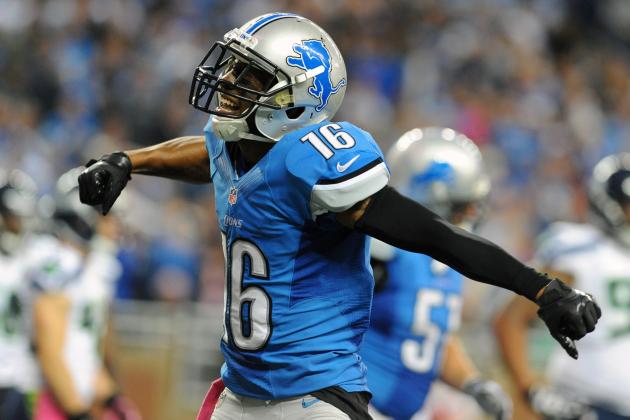 Al Messerschmidt/Getty Images

Well that didn't take long.
Just one day after being released by the Detroit Lions, wide receiver Titus Young has found a new home, as the NFL Network's Jason La Canfora reports that the mercurial second-year pro has been claimed off waivers by the St. Louis Rams.
Young wore out his welcome pretty quickly in Motown, but how will he fare in the Gateway City?
Let's grade the move and find out.
Begin Slideshow

»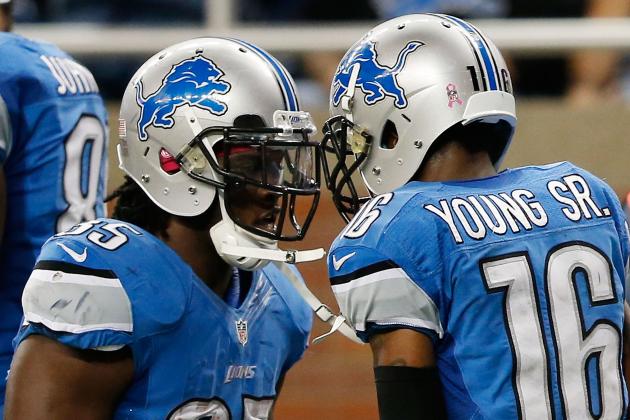 Leon Halip/Getty Images

The most maddening part of the whole Titus Young fiasco in Detroit for the coaching staff had to be cutting bait on a player who has no shortage of talent.
That talent was enough to make Young a second-round pick out of Boise State in 2011, and Young has shown flashes of considerable ability in the NFL.
Young has also shown a nose for the end zone, as evidenced by his 10 career touchdown catches in 26 career games.
Of course, as Dave Birkett of The Detroit Free Press recently reported, Young himself believes we've only seen a preview of what he can do according to his old high school coach.
He did tell me he thought he was just as good as Megatron," E.C. Robinson recalled late last month. "I said, 'Titus, come on.' I said, 'Come on, man. Who you talking to?' I said, 'Come on, you're as good as that guy? This guy is the real deal.' And he really believes this. And he was sincere about it. 'Ah man, I'm better than him.'
Whoa there, Titus. Deep breaths buddy.
Grade: B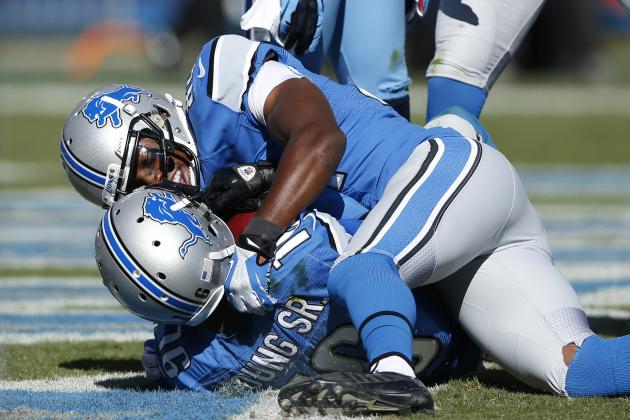 Joe Robbins/Getty Images

Young may have all the talent in the world, but so far it hasn't really shown up in the box score.
In 26 games over two seasons, Young has reeled in 81 catches for 990 yards and 10 touchdowns.
Those aren't bad numbers, nor is his 12.2 yards per catch, but it's nothing to jump up and down about either.
However, Young did post some solid numbers on the blue turf at Boise State, topping 1,000 receiving yards in both 2009 and 2010.
Grade: C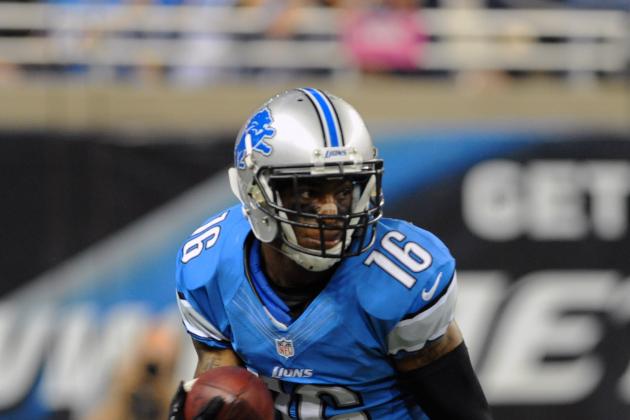 Al Messerschmidt/Getty Images

This is the category where it's not hard to see why the Rams took the chance and claimed Young.
The Rams badly need an infusion of talent at the wide receiver position, especially with Danny Amendola and Brandon Gibson both set to become unrestricted free agents.
Desperate times call for desperate measures, and all that.
Grade: A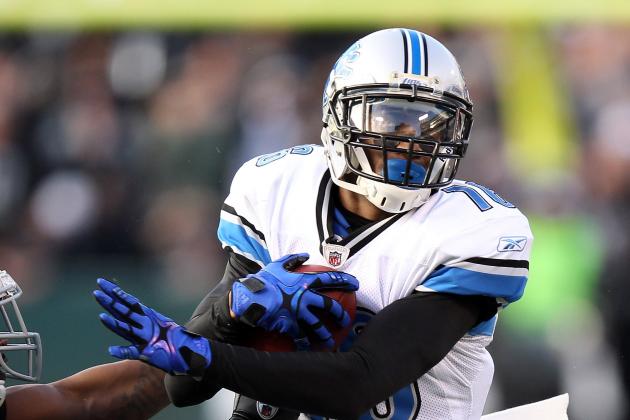 Ezra Shaw/Getty Images

This is another area where it's pretty hard to find fault in the Rams' decision.
Young is due less than $800,000 in salary in each of the next two seasons and only about $250,000 of that is "guaranteed" in the form of easily attainable reporting and workout bonuses.
Yes, the Rams might have been able to get Young for even less on the open market, but then St. Louis also would have to contend with other teams bidding for Young's services.
All in all a fairly minimal risk, even if it blows up in St. Louis' face.
GRADE: A-
Leon Halip/Getty Images

OK, now it's time to start finding fault in the Rams' decision to claim Titus Young, as he brings more baggage with him to St. Louis than a Kardashian on vacation.
Here's the Samsonite highlights of Young's time in Motown courtesy of Anwar Richardson of MLive.com.
Young was sent home in training camp last summer after a training camp dust-up with safety Louis Delmas.
Bonehead Meter: 4
In November, Young was "a disruptive force in Detroit's recent loss against the Green Bay Packers, intentionally lining up in the wrong position because he wanted the ball, and was sent home for his disruptive actions after that game."
Bonehead Meter: 12
Then, In January, Young went on two separate Twitter tirades, threatening to retire if he didn't get the ball more and all but daring the Lions to release him.
Bonehead Meter: 23.5
Given that we're talking about a scale of one to 10, you get the gist.
Grade: F-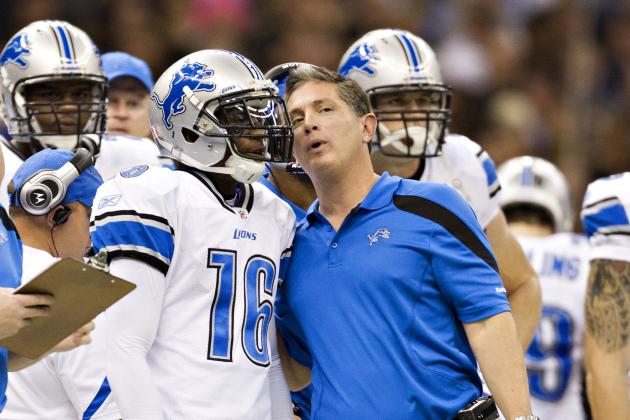 Wesley Hitt/Getty Images

This one is where the rubber will hit the road, as well as the single biggest factor that will determine whether the Titus Young experiment works out in Detroit.
Jeff Fisher has a long history as a successful head coach in the NFL, including a 2012 season in which the Rams made significant strides as a team.
That season also featured a strong rookie season from cornerback Janoris Jenkins, who entered the NFL with a number of character "red flags" after getting kicked out of the University of Florida.
With that said though, Fisher's going to have his hands full with Young.
According to Dave Birkett of The Detroit Free Press, a number of Young's former coaches have tried to reach out to him recently, including high school coach E.C. Robinson and ex-Boise State assistant Brent Pease.
They didn't have any more luck getting through to Young than Jim Schwartz did in Detroit.
Grade: F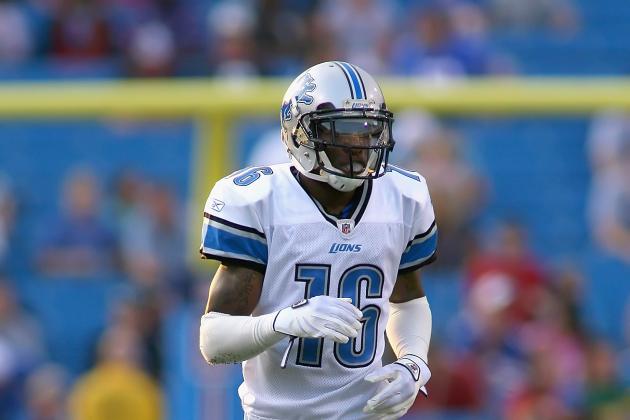 Rick Stewart/Getty Images

On one hand, you have a St. Louis team that's desperate for help at the wide receiver position, a team that's making a minimal financial investment in a player who has shown the ability to succeed when his head's in the game.
Unfortunately, on the other hand you have a player in Titus Young who has been a grade-A knucklehead to this point in his NFL career.
The scary part is, not only does Young appear to be in no hurry at all to change his behavior, but he hasn't shown any inkling that there's anything wrong with it.
It could be a great move if it works out.
Too bad the odds of that happening are slim to none.
Final Grade: C-