Why Alberto Del Rio's Face Change Is a Godsend for the WWE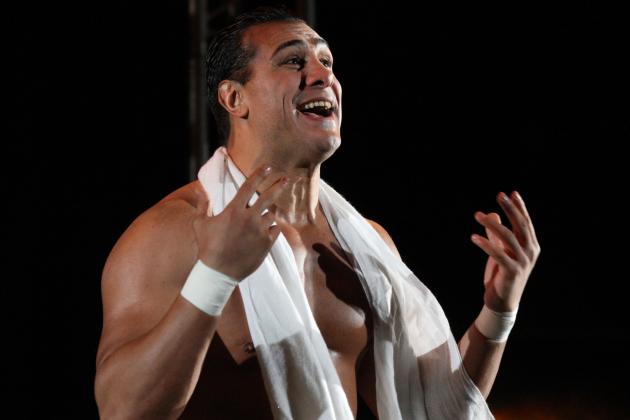 Gallo Images/Getty Images

We used to hate him.
The sly look. The scarf around his neck. How he thumbed his nose at everyone in the WWE because he thought he was the best there was. In some respects, he was right.
We wanted to see a makeover. We wanted to see change in his demeanor. We wanted to see a new valet (Rosa Mendes) and the elimination of "Tattoo" from his side. All of these things never happened.
But, in the end, Del Rio did the one thing we thought would not happen. By turning face, Alberto Del Rio helped his image, made us like him, and most of all, gave the WWE a way to promote different feuds this year and in the future.
Here are a few reasons Del Rio's character turn will truly benefit the WWE in the coming year.
Begin Slideshow

»

pwmania.com
The role of Ricardo Rodriguez is about to pick up.
As an independent wrestler and in NXT, Rodriguez showed he is more than just a voice on the microphone and as a distraction outside the ring.
I could see more of Rodriguez in the ring in both singles and tag team action. Maybe Rodriguez and Del Rio help with the revitalization of the tag team division.
Two popular Mexican wrestlers make things a whole lot more interesting.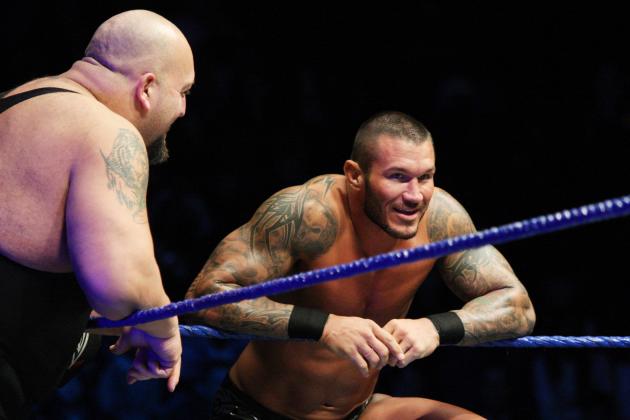 Gallo Images/Getty Images

We are waiting for Orton to turn heel. It is almost comical that the biggest "known' secret should happen at some point between now and WrestleMania.
The WWE has a habit of having unbalanced rosters, mainly focusing on more heels than faces. The move by Del Rio to popularity helps balance power.
Come to think of it, it could also lead to another feud between Orton and Del Rio.
Let's hope not?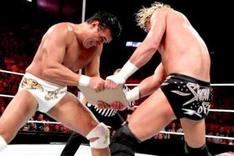 wwe.com
This is the feud that could define the 2013 wrestling year.
The WWE writers will have a had time not selling this as one of its best feuds of the year. It may not be as huge as CM Punk and John Cena or Daniel Bryan and CM Punk. However, it has its own merits.
Hopefully, AJ Lee will have a part in this feud as well. Maybe Mexican Machismo will influence her a bit and cause Ziggler to lose the match.
On second thought, I could see her distracting Del Rio and helping Ziggler to WWE gold.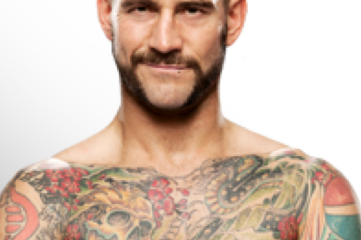 wwe.com
Although he is the current World Champion, at some point, Del Rio will lose the title, probably to Dolph Ziggler (this is how Ziggler finally cashes in his MITB contract).
As a challenger for the top prizes in the company, does the idea of challenging CM Punk resurface? The idea of roles reversing and fans cheering for the Mexican Aristocrat are not so far-fetched. Punk and Del Rio had a pretty good rivalry going in 2011 into 2012. The chemistry in the ring was solid, if not spectacular.
If the WWE could bring back Punk vs. Cena, it could certqinly bring back this rivalry.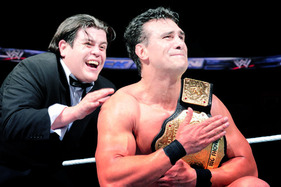 tumblr.com
No Rey Mysterio. No Sin Cara.
The Hispanic or Latin flavor of professional wrestling is so huge. Del Rio's uncle, Mil Mascaras is living proof. The WWE is doing the right thing in making Del Rio the centerpiece of SmackDown for now and seeing if they can build around him,.
Seeing the fans embrace him in Miami was spectacular. Makes me think it should have been done months ago.