6 Storylines Surrounding Tiger Woods' 2013 Debut in Abu Dhabi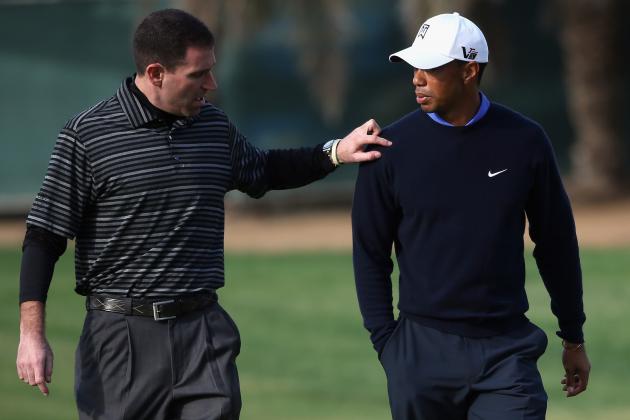 Andrew Redington/Getty Images
Tiger Woods will be in the spotlight once again in 2013.
The wait is just about over. Tiger Woods is about to make his 2013 debut in the Abu Dhabi HSBC Golf Championship.
It will be the start of the latest installment of his rivalry with Rory McIlroy, although it will be a brief revival since neither will play again until the World Golf Championship-Match Play in late February.
The storylines surrounding Woods, who is never far from the glare of the spotlight, are varied and interesting.
Check out my list of six of those storylines for Woods.
Begin Slideshow

»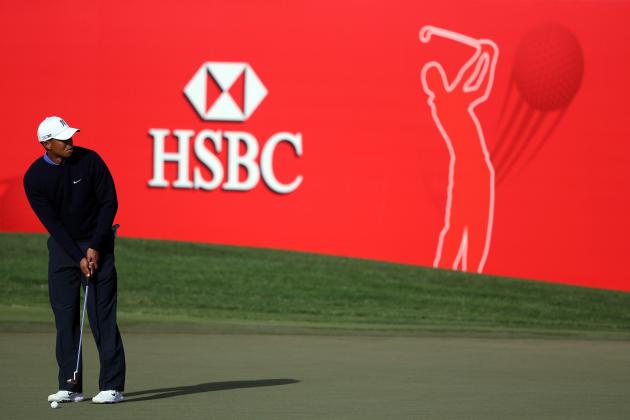 Andrew Redington/Getty Images
Tiger Woods' putting will need to improve in 2013.
Woods hasn't played a competitive round since Dec. 2, the final round of the Tiger Woods World Challenge. He was looking forward to a rest after playing his first full season since 2007.
There's always a bit of rustiness coming out of time off and Woods isn't immune to that.
Add to that Woods' increased determination to spend as much time as possible with his children, and the question has to be asked as to just how ready he'll be in Abu Dhabi.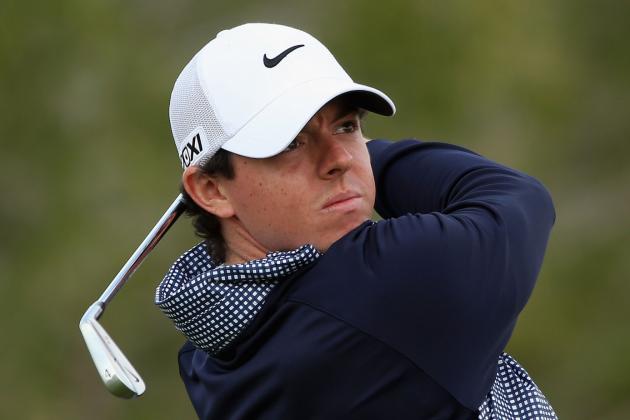 Andrew Redington/Getty Images
Rory McIlroy has all the weapons to challenge Tiger Woods.
In the cases of Singh and Mickelson, Woods was a much younger, healthier best player in the world.
He was able to beat back the challenges and left no doubt that he was the very best in the game. Now the roles are reversed a bit.
The age difference between Woods and Rory McIlroy is bigger than Woods and the other two and that could be significant.
While the kid was spectacular in 2012, there are no guarantees for him in the future.
But if he lives up to his expectations, Woods will be not only facing a younger foe, but one who is stronger, smarter and maybe even has more game.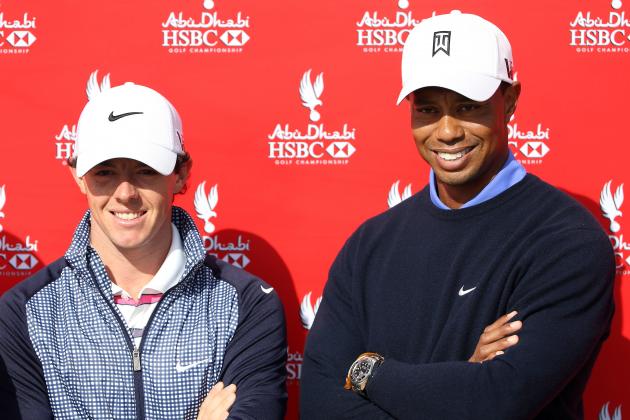 Ross Kinnaird/Getty Images
Will Tiger Woods be smiling as crowds root more and more for McIlroy?
Woods has become the world's most recognizable athlete because of the spectacular things he did on the golf course through the 2000s.
The events of 2009, however, hurt him in terms of that popularity for a while. His wins in 2012 changed that to some degree.
But as he begins what golf fans hope will be a terrific rivalry with Rory McIlroy, this will be the first time he'll go up against a player who's at least as popular as he is.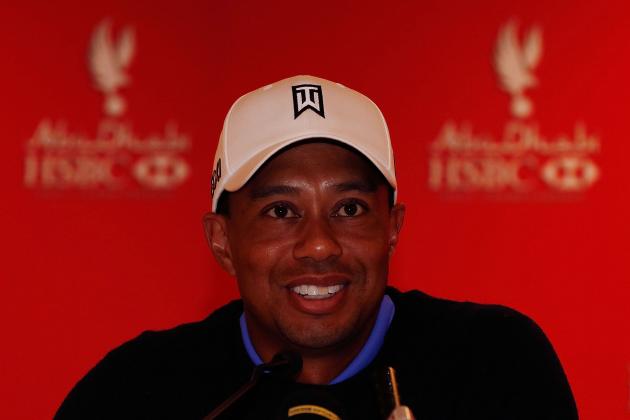 Scott Halleran/Getty Images
Tiger Woods enters 2013 with confidence.
While he played well in 2012, there were definitely areas of concern and the short game was one of those.
He had an average ranking of 96th in proximity to the hole and greens in regulation in the 25-yard increments from 75 to 150 yards; from 150 to 225 yards his average ranking was fifth.
The short game cost him a couple times and could have prevented him from winning another tournament or two.
Woods, however, wasn't that concerned about it.
"Well, actually, my short game has been really good from late summer on. I was hitting the ball a little better and I was spending more time chipping and putting, but now I gotta hit the ball better than I have," Woods said in an interview after his World Golf Challenge.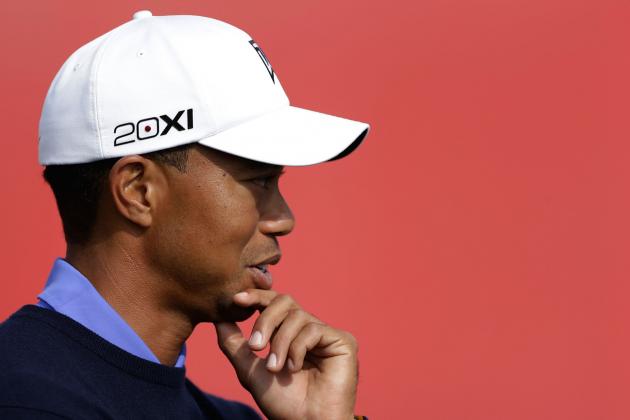 Scott Halleran/Getty Images
Who knows what Tiger Woods might be planning for 2013?
Three wins, a runner-up, nine top-10s, 13 top-25s, only two missed cuts in 2012. Woods earned $6,133,158 last year, second only to Rory McIlroy on the PGA Tour money list.
That was impressive for a 36-year-old, even more impressive for a 36-year-old playing in his first full season after years of injury and personal tragedy.
Is that the kind of season that can be repeated? Those who have followed golf since the Tiger era began in 1997 learned among other things that smart money never bets against him.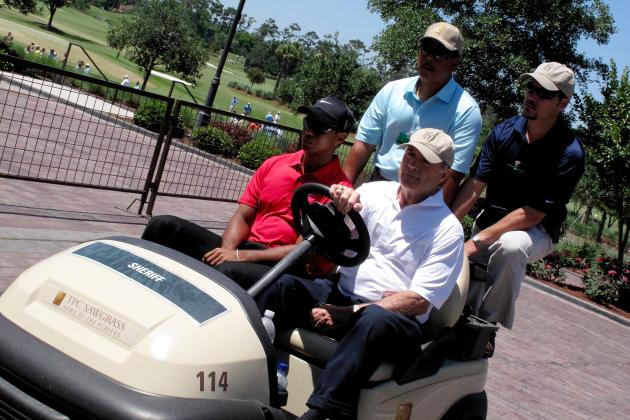 Scott Halleran/Getty Images
Woods needs to stay out of golf carts in 2013.
Tiger Woods came through the first full season he's had since 2007 with nothing other than the normal signs of wear and tear of doing something golf-related most days.
But now it's a year later, he's a year older and that body has another year of stress on it.
We are often reminded that age is just a number and the fact Woods is 37 years old wouldn't really be relevant had he been injury and personal disaster-free.
Since he's not, that will definitely be a storyline worth watching as the season progresses.