Breaking Down the Dolphins' 2013 Salary Cap: Where Is Money Best Spent?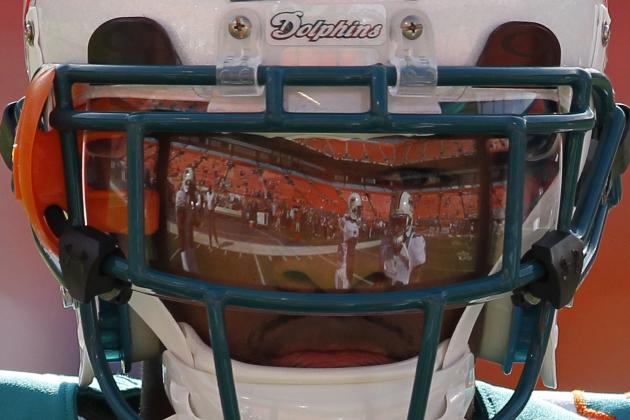 Joel Auerbach/Getty Images

The Miami Dolphins are an improved football team that is just a few key pieces away from contending for a playoff spot. They certainly have some good building blocks as well as established veterans who bring valuable experience to the team.
Miami has some areas of need that include wide receiver, cornerback, guard and safety. There will also be key Dolphins that will become free agents after the season, which will add other positions to their needs (like offensive tackle).
With the potential Miami has shown this season, it is vital that it makes the best out of this offseason with its free-agent signings and draft picks.
According to the Sun-Sentinel's Omar Kelly, the Dolphins are projected to have somewhere around $45-50 million to spend on the open market. They need to be able to re-sign some of their own players, as well as lure in other valuable free agents.
Let's take a look at where their money is best spent.
Begin Slideshow

»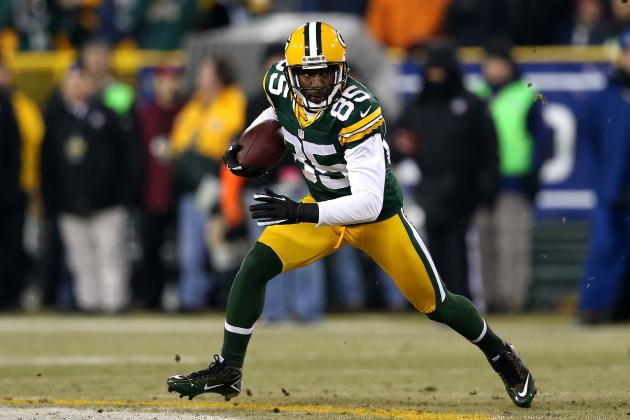 Jonathan Daniel/Getty Images

It is evident the Dolphins are thin at wide receiver. Brian Hartline is reliable and consistent, but he struggles against top cornerbacks. Davone Bess is also a good receiver, but he should do most of his work in the slot.
There are a few receivers in this year's free-agent class. Mike Wallace, Greg Jennings and Dwayne Bowe make up this class of elite receivers.
Wallace will probably be the most expensive one of the three, as he will be seeking to top the contract given to Vincent Jackson by the Tampa Bay Buccaneers. He might be able to attract a contract for five years and close to $12 million a year. I don't know if the Dolphins will be willing to pay that much for Wallace with big needs at other positions.
However, Stephen Ross said he wants to do whatever it takes to win and money is not a factor.
Jennings will also be looking for a big payday, but not as big as Wallace's. He will be finishing up a 4-year, $27 million contract with the Green Bay Packers. Jennings is no longer in his 20s, so age will be a factor when it comes to the length of his contract. A 4-year, $35 million contract seems reasonable for an aging but still talented wide receiver.
Dwayne Bowe seems to be the wild-card receiver out of the three. He could be the one Miami goes after if they are unsuccessful in enticing Wallace or Jennings. Bowe is a good route runner with a big body. His skills would fulfill Miami's need in the red zone but fail to fulfill their need for a speedy receiver.
Bowe will probably be looking to earn somewhere in between $9 and $11 million a year.
Either of these players would vastly improve Miami's problem at wide receiver. We saw what Ryan Tannehill is capable of doing with one of the worst receiving personnel in the league. Adding one of these players would give Tannehill a legit weapon to help his development.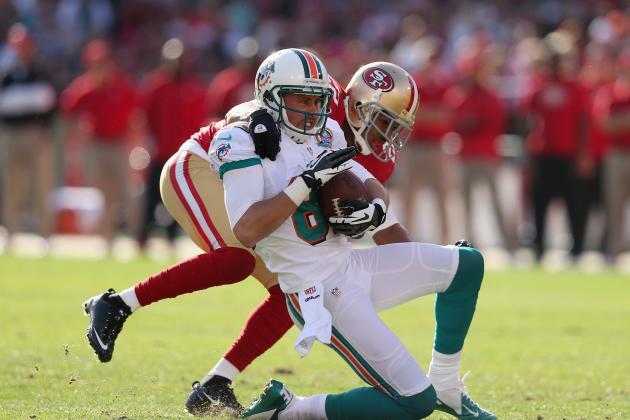 Ezra Shaw/Getty Images

After pursuing either of the top three receivers, the Dolphins must then focus on re-signing some of their pending free agents. These include Reggie Bush, Brian Hartline, Sean Smith, Randy Starks and Chris Clemons.
Reggie Bush has been an integral part of the Dolphins offense and I find it hard to believe they will let him walk without putting up a fight. Miami began utilizing him better toward the end of the season and were able to realize his full potential not only as a runner, but as a receiver as well.
Given that Bush is a big-name free agent but not necessarily a super productive one (like Arian Foster or Ray Rice), he might be looking at a contract anywhere around $4 to $6 million a year.
If Miami is able to lure in one of the big-name wide receivers, Brian Hartline would be used as a No. 2 receiver, allowing him to work away from the opposing team's best cornerback. Hartline has built a rapport with Tannehill and has become his favorite receiver. After the productive season he had, I doubt Miami lets him walk.
He will be looking for a bigger contract and can attract something in the range of $4 to $7 million a year.
With their second most glaring need being at cornerback, the Dolphins can't afford to lose Sean Smith. He is too inconsistent to be a No. 1 cornerback, but his ability is useful as a No. 2 cornerback. By adding a shutdown corner through the draft or free agency, Smith becomes much more valuable for Miami.
A contract in the ballpark of $5 to $7 million a year would be a viable contract for both Miami and Smith.
If Miami wants to keep their top-notch defense intact, they must bring Randy Starks back. The duo of Starks and Soliai has been one of the best in the NFL and it would be a mistake to put an end to it. Jared Odrick will most likely slide to the inside at some time, but while Miami has Starks and Soliai under contract, the duo should be left intact.
Starks will most likely get a look from a lot of teams, so Miami must make him a good offer. Anything from $5 to $8 million a year would be ideal.
The last player the Dolphins should attempt to re-sign is Chris Clemons. He hasn't been a great safety in his time in Miami, but with Reshad Jones' breakout year, it would be ideal that Miami keep the duo intact. They have learned to play together, and keeping Clemons allows for stability in Miami's secondary.
Clemons will not be looking for a huge payday, but will be looking for a raise. If Miami offers him anything between $2 to $3 million a year, it's hard to imagine he would turn it down.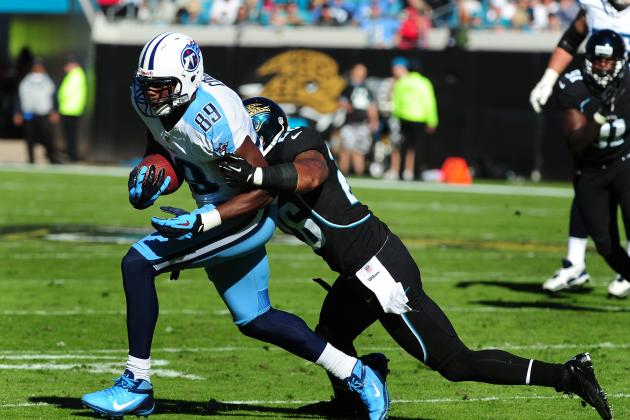 Scott Cunningham/Getty Images

If Miami lets Anthony Fasano walk, tight end becomes an even bigger need than it already is. They drafted Michael Egnew last year, but he was unable to see any playing time. It's unclear if he will cut it or if he will be a bust. Charles Clay showed some signs of improvement, but failed to convince anyone that he can be a full-time starter.
Miami can look to fill their needs at tight end through the draft or through free agency. Players such as Zach Ertz, Tyler Eifert, Jordan Reed and Joseph Fauria are among the top prospects at the position. Miami can use a late first-round pick on Eifert, a second-round pick on Ertz or a third-round pick on Reed or Fauria.
Any one of these players fulfills the pressing need at tight end.
If Miami looks toward free agency, there are only a few viable options. Jared Cook, Dustin Keller and Fred Davis are among these.
Jared Cook is the best option for Miami, as he is a young player who could help Miami's passing offense and red-zone offense. Cook's services won't come cheap, however. He will likely be the most pursued player at his position and will demand a big contract.
If Miami can sign Cook to a contract ranging between $5 to $7 million a year, it would be a win-win for both sides.
If Miami fails to sign Cook, they can turn to Dustin Keller. I doubt Keller wants to return to a team with so much turmoil and big questions at quarterback. The fact that the Dolphins are a division rival might affect Keller's decision, but it shouldn't be a big factor.
Keller would improve Miami's offense and can be attained at a lower price. A $4 to $6 million contract is reasonable.
It won't be easy to sign either of these players since almost every team will be after them, so Miami might want to have someone that won't be pursued as much.
Fred Davis is a solid tight end that will be an upgrade over Fasano. He is coming off an Achilles injury he suffered midway through the season, but he is expected to bounce back. He won't attract the same contracts as Keller or Cook, allowing Miami to bring in a good player at a lower price. Paying Davis around $4 to $5 million a year would be ideal.
Kevin C. Cox/Getty Images

Depending on what Miami does in the offseason, they can go in many directions when the draft comes around. They have big holes at wide receiver, cornerback, guard, tackle and pass-rusher.
After signing an elite wide receiver, re-signing their own players and signing an athletic tight end, Miami will have around $5 to $10 million to spend, giving them plenty of room to sign all their draft picks.
Even if Miami signs an elite receiver and re-signs Brian Hartline, it would be ideal if they could take a wide receiver in the first two rounds. Keenan Allen, Cordarrelle Patterson, Justin Hunter, Terrance Williams, Robert Woods and DeAndre Hopkins all have the ability to be impact receivers in a short period of time.
The 12th pick is a bit high for any of these receivers, but if Miami is able to trade back with a team or trade into the late first round, this would be the time to pull the trigger.
If Miami re-signs Sean Smith, they will have a solid No. 2 cornerback and can focus on drafting one elite prospect who can cover the opposition's best wide receiver. Players such as Demarcus Milliner, Johnthan Banks, Xavier Rhodes and David Amerson all have the potential to be impact players.
Milliner and Banks are the only two that are worthy of the No. 12 pick, while the others have better value when Miami is on the clock with their first pick in the second round.
With a big hole at pass-rusher opposite Cameron Wake, Miami can also look to go in this direction. Dion Jordan, Damontre Moore, Bjoern Werner, Ezekiel Ansah and Sam Montgomery can help fill this void. Moore and Werner may be gone by the 12th pick, but the rest of players in this group will most likely be available.
Knowing Jeff Ireland, Miami may overlook some of their needs at playmaking positions and instead opt to go with an offensive lineman. Jake Long has most likely seen his last days in Miami, making offensive tackle an instant area of need.
Jonathan Martin will probably slide to the left side, making right tackle the area of most need on the line. The right guard position can also be upgraded, but it's not such a pressing need. I would rather take my chances with John Jerry at guard than Nate Garner at right tackle.