The 2013 Australian Open draw was released Thursday and bigger than the seed of any star was the absence of another: Rafael Nadal.
Rafa was one of the Big Three that we tennis fans always looked to when draws came out, checking where he stacked up along with Novak Djokovic and Roger Federer.
Now with Nadal out of the mix, Djokovic and Federer are on a crash-course to meet in the finals and we won't see two members of the Big Three face off until they meet with the championship on the line.
At the risk of sounding like an old geezer reminiscing about "the good ol' days," I have to say that this tournament just won't be the same.
Remember long, long ago when Federer and Nadal battled for the No. 1 ranking all by themselves? And then a newcomer named Novak Djokovic came along? And then the Djoker overtook our two reigning champs?
In those days, we would be able to watch two members face off in the semifinals, and then again in the finals.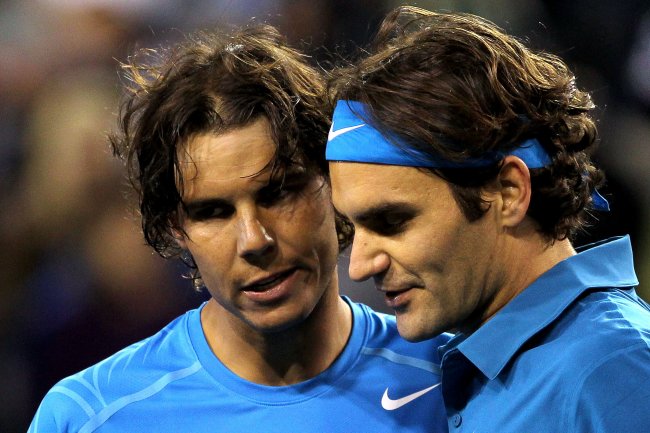 Matthew Stockman/Getty Images
In those days, getting the No. 1 seed meant that you didn't have to deal with another member of the Big Three until the finals.
In those days, everything was right with the world. The grass was greener, the sky bluer, etc.
But on a more serious note, I think it's worth pointing out that this is not how the 2013 Grand Slam season should open.
Yes, Rafa needs to rest and make sure that he is healthy for the majority of the year, but this tournament won't have the same grandeur, allure and mystique that the 2012 Grand Slam events had.
The Australian Open will still have great tennis and be worth watching, but it just won't be the same without Rafa.