Nebraska Football Recruiting: 5 Reasons Terrell Newby Will Have Huge Impact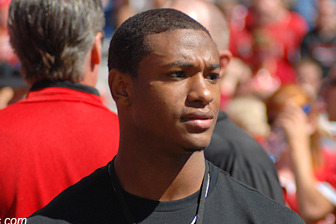 Image via Rivals.com
Terrell Newby committed to play at Nebraska on Wednesday, making him the most heralded recruit of this 2013 class and continuing the Huskers' late surge in the recruiting season.
For a number of years, Nebraska has boasted a running back corps of great quality and depth. Thanks to this commitment of the top-ranked running back in all of California, this trend shows no signs of slowing.
Newby brings a rare combination of speed, power and good hands to the Husker offense and will undoubtedly have a huge impact on Nebraska's offensive production for years to come.
Begin Slideshow

»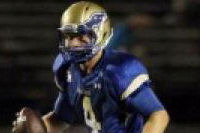 Image via Rivals.com
The two offensive recruits from this class that have fans and coaches most excited are indisputably Terrell Newby and quarterback Johnny Stanton. If one had to project the face of the Husker attack in as little as two years, it would be these two.
And all indications show that they are imagining the same future for the Nebraska offense.
After deciding to commit to Nebraska, the first person Terrell Newby thought to inform was fellow Californian, Johnny Stanton.
Even six months prior to their first season together, the two players are laying the groundwork for a relationship that both hope will last them the next four years.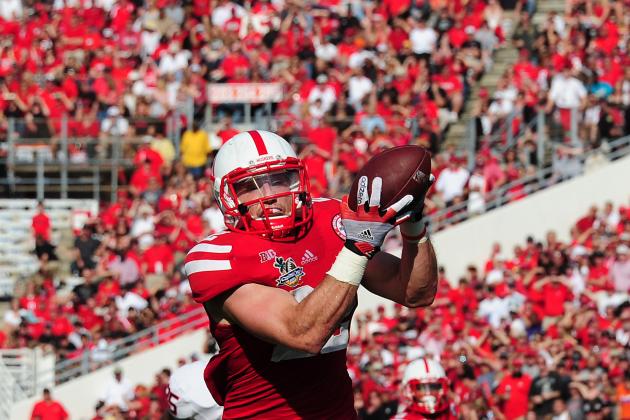 Scott Cunningham/Getty Images

Often overlooked is the need for running backs to excel beyond simply carrying the ball in the backfield.
While Newby will need to learn a whole lot about his role as a pass blocker in Tim Beck's offense, his receiving ability can be put to use immediately.
With the wealth of talent the Huskers have had at running back in recent seasons, it is no surprise they have found creative ways to get the ball in the hands of their playmakers.
Sometimes, this has meant putting Rex Burkhead under center in front of Ameer Abdullah. More prevalent though have been the screen passes and wheel routes drawn up for the tailbacks.
Lucky for Nebraska, Newby possesses a stronger receiving ability than most backs coming out of high school.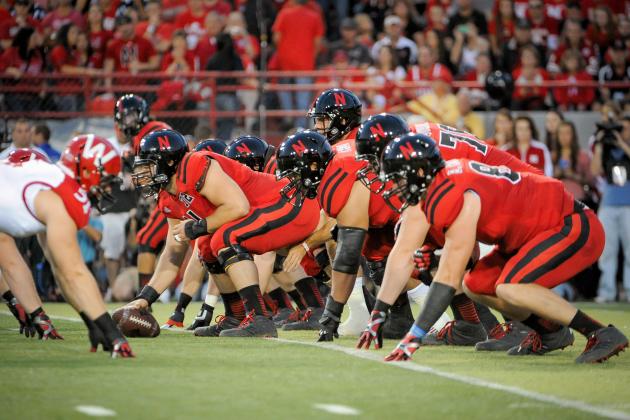 Eric Francis/Getty Images

The accomplishments of running backs are perhaps the most misleading in all of football. See the 2011 draft stock of Wisconsin's Montee Ball for an example. Even though a quality tailback can make an enormous difference on offense, the production of his offensive line is equally important.
Along with Terrell Newby, Nebraska has signed four offensive linemen to this recruiting class. Despite the lack of superstar-quality commits in this batch of linemen, they all possess the potential to be serious contributors in the Husker offense.
Although it is tough to tell this early on, the line in front of Newby during his time in Lincoln has the possibility of developing the depth and quality necessary for him to reach his potential.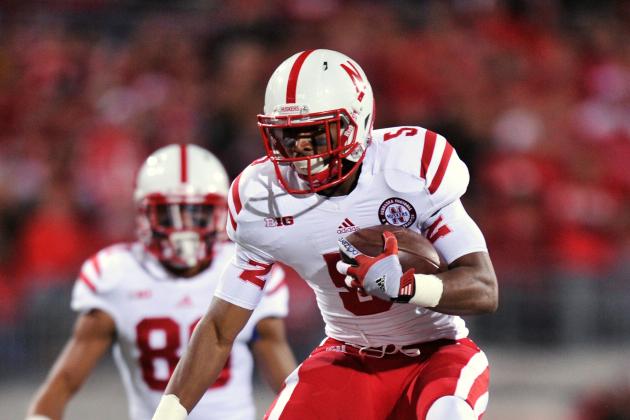 Jamie Sabau/Getty Images

Although many high-caliber high school prospects make immediate playing time a priority during their recruitment, there is no denying the value of having patience, learning the system and watching the way in which veteran players handle themselves.
Just as Roy Helu Jr. and Rex Burkhead were there for the younger guys during their junior and senior seasons, Ameer Abdullah and Braylon Heard will now be there to help Terrell Newby through the growing pains of the transition to Nebraska football.
Like Imani Cross this year, Newby may very well earn playing time early in his career. Yet even if he rides the bench, he will only benefit from watching the veteran backs carry the load.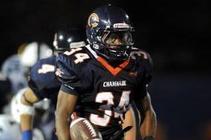 Image via 247Sports.com
There is no dancing around the number one reason Terrell Newby will have a huge impact in Lincoln.
This kid is just plain good.
Sometimes knocked for his small stature, standing at 5-foot-10 and weighing in around 185 pounds, Newby was still rated the best running back in California and the eighth-best in the entire country. And for good reason.
This season at Chaminade High School in West Hills, California, Newby ran for over 2,300 yards and 45 touchdowns. His ability to run away from defenders on the perimeter but also effectively pick his spots between the tackles made him a terror for opponents.
Newby will have much to learn when he makes the leap from high school football to Big Ten play, but he certainly has the raw talent to post more big-time numbers at the next level.