WWE Hall of Fame: 10 Stars to Consider Inducting This Year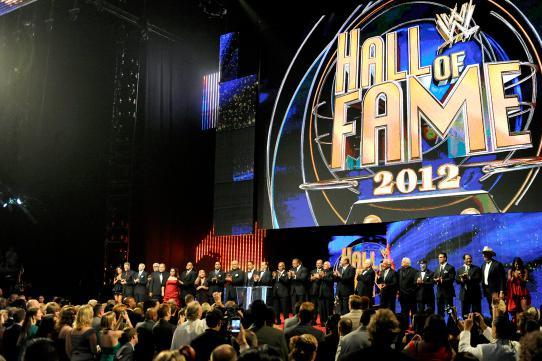 Credit WWE.com
WWE fans can expect to start hearing names and speculations for the WWE Hall of Fame's Class of 2013 with WrestleMania coming up soon.
Over the years, discussions are had about who is inducted and who was left out. Luckily, we won't have an empty class unlike the Baseball Hall of Fame as there are plenty of worthy superstars to consider.
And I'm sure there will be plenty of conversation among readers about who I left off and who I placed on this list of 10 stars.
I also didn't want to make any predictions or speculations on celebrities. I haven't really been a fan of that section, as I'm not too keen on folks like Drew Carey being inducted (he was in one Royal Rumble).
But I'm open to what everyone in the B/R community has to think. Maybe there are names you believe are more deserving, and I would like to hear them.
Without further delay, let's get started on this list.
Begin Slideshow

»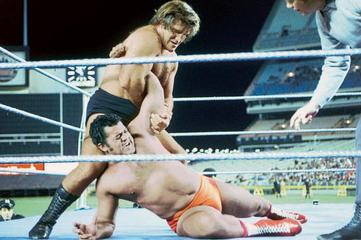 Credit WWE.com
This has been a hot button topic lately as current WWE Champion CM Punk's title reign grows larger.
There have been online reports that WWE officials have been trying to get Bruno Sammartino to accept the invitation to the Hall of Fame and appear the night before WrestleMania.
But there might be some resentment because many past superstars did not like CM Punk's latest promo where he put down Sammartino's legendary title reign.
Whether you believe it to be likely or not, the fact remains that Sammartino should be in the Hall of Fame with men like Ric Flair, Hulk Hogan and the members of the Four Horsemen.
How can you not include someone that has a championship reign that lasted from May 1963 to January 1971?
Then again, you can ask why it's taken this long.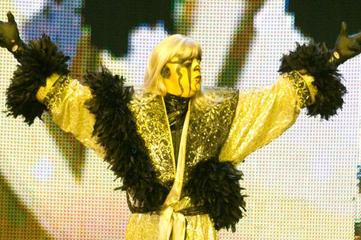 Credit WWE.com
He may not have won a world championship, Goldust should be tossed into the conversation as a Hall of Famer for the buzz that he created during his career that spanned from WWE to WCW and elsewhere.
Dustin Rhodes, son of Dusty and brother of Cody, has been known under different stage names and different gimmicks.
But none is remembered more than the "Bizarre One."
One of the greater moments of the character's run in WWE was when he feuded with "Rowdy" Roddy Piper that led to the Hollywood Backlot Brawl at WrestleMania XII.
Goldust also held different titles over his career, including the World Tag Team Championship, European Championship and the Intercontinental Championship.
It would be great if he was inducted the same year as being able to feud with his brother in a WrestleMania match.
There was an opening for that last year, but officials dropped the ball then. Maybe they can try again this year.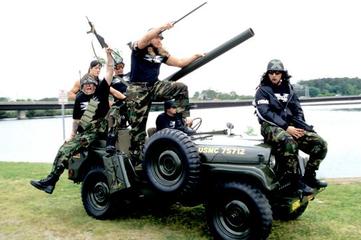 Credit WWE.com
Who took the loudest shot in the Monday Night Wars back in the 1990s?
Granted, you can argue that the New World Order never used a tank like the members of D-Generation X did.
While the Attitude Era had so many great superstars and memorable moments, one of the first things I think of when I think "attitude" is a group of degenerates that were formed by Shawn Michaels and Triple H.
This would be a great way to include Sean "X-Pac" Waltman, Billy Gunn and "Road Dogg" Jesse James because they were big parts of the Attitude Era.
Maybe not as big as Triple H, Rock or "Stone Cold" Steve Austin, but it's really tough to argue against their inductions.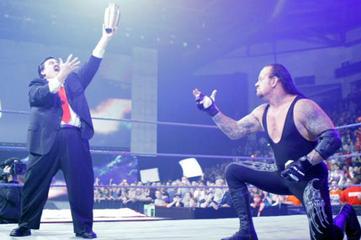 Credit WWE.com
Ohhhhhhh yes!
Here is one of the best wrestling managers that is currently not in the WWE Hall of Fame.
Paul Bearer was the man behind Undertaker and Kane, and had been the voice of many memorable promos during the careers for both men.
I still get goosebumps when I watch the WrestleMania XX match between Undertaker and Kane when the lights went out and you heard Bearer's voice before the Dead Man returned.
Now the author/creative writer side of my brain is thinking how perfect it would be if he was inducted and was part of the Undertaker's final match at WrestleMania back to back.
Then again, we don't know for sure when Undertaker will retire. It could be this year, next year or beyond, depending how his body continues to hold up after each match.
Bearer brings me to my next potential inductee ...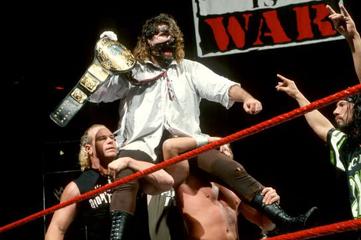 Credit WWE.com
Mick Foley is a true hardcore legend who has made a name—er, names—for himself in his wrestling career.
The man also known as Cactus Jack, Dude Love and Mankind, Foley had many great moments against the top stars in the WWE.
None were better than his Hell in a Cell match in 1998 when he was thrown from the top of the cage by the Undertaker, went through the cage and dropped onto a pile of thumbtacks.
That match made him a widely known wrestler in the media.
In addition, he's also written several best-selling books and has created quite a legacy overall.
Anyone who can wear as many hats as he has and do them well should get Hall of Fame consideration.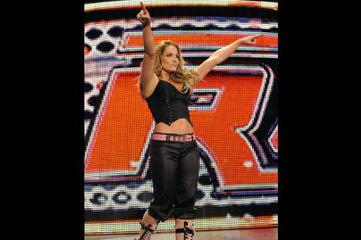 Credit WWE.com
One of the best female wrestlers in professional wrestling, Trish Stratus had many great matches with other Divas from the late 1990s into the new millennium.
Stratus had amazing rivalries for the Women's Championship with Lita, Victoria and Mickie James (the infamous lesbian stalker storyline that concluded at WrestleMania XXII).
She did have a provocative start to her career as she was a love interest for many in the Attitude Era. But she developed into a strong wrestler and ended her career on a high note as the Women's Champion.
It would be great if she could return to at least mentor some of the current Divas, but I couldn't think of anyone on the roster currently that would be deserving to face her in one more match.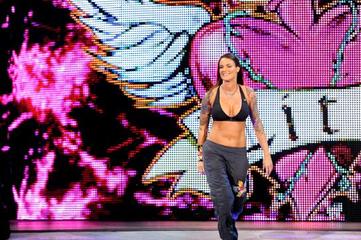 Credit WWE.com
Speaking of great female wrestlers, I have to throw Lita into the mix.
I can't think of many other divas that had the kind of offense that she brought to the ring during her career, leading her to many Women's Championship reigns.
On top of that, she was part of a lot of buzz with Edge during the Rated-R era that included the very intimate segment that aired live on Raw.
She also held the Light Heavyweight Championship by defeating Dean Malenko in a pretty memorable feud.
Lita should join in the same year as Stratus as the two were very equal in popularity during their rivalry for the Women's Championship.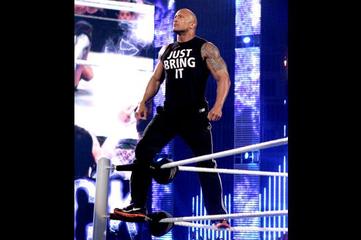 Credit WWE.com
If "Stone Cold" Steve Austin is in the Hall of Fame, so should the Brahma Bull.
One of the best talkers on the WWE microphone, the Rock made his name during the Attitude Era in some of the greatest feuds in that decade against Austin and Triple H.
While he is involved in a current storyline that should lead to a match at WrestleMania and possibly the WWE Championship, he should be considered for this year because I wouldn't be surprised if this is his last run in the company.
There really isn't much left for the People's Champ to accomplish as he has built himself as one of the top grossing actors in Hollywood.
I could think of many potential dream matches for his final match (cough Shawn Michaels cough), but there really isn't any need.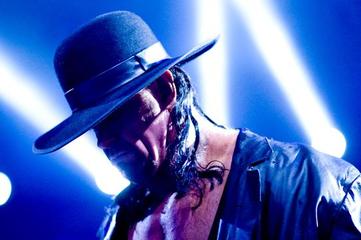 Credit WWE.com
Let's face it WWE fans, the Undertaker's time in WWE is going to end soon.
If not this year, then within two more years. I can see the WWE inducting the Dead Man while he still holds his undefeated streak at WrestleMania.
There are so many accomplishments to consider - championships, feuds and some of the greatest matches in WrestleMania history (i.e. Triple H, Shawn Michaels and Edge).
But part of why he should be inducted is how his character has created goosebumps as he walked to the ring.
The familiar bell toll and music while the arena is covered in darkness is legendary alone.
Undertaker may not have much to say during his induction speech, but he's never really had to be a man of words. Let Paul Bearer do the talking if we can induct both together.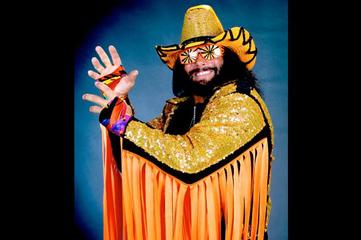 Credit WWE.com
Ooooooooooh yeah!
I had to put one of my all-time favorite WWE superstars at the top of this list because of his dress, in-ring skills and overall charisma he brought to promos.
He had amazing matches with Hulk Hogan, both as the tag team known as the Mega Powers, and as rivals for the WWF Championship.
He also provided great commentary in the 1990s as well. He had memorable moments with Miss Elizabeth outside of his matches.
While he did pass away, I think his induction speech should be done by his brother Lanny Poffo, another possible inductee consideration (but not in my immediate top 10).