Australian Open 2013: Breaking Down Top 8 Wild Card Players in Women's Draw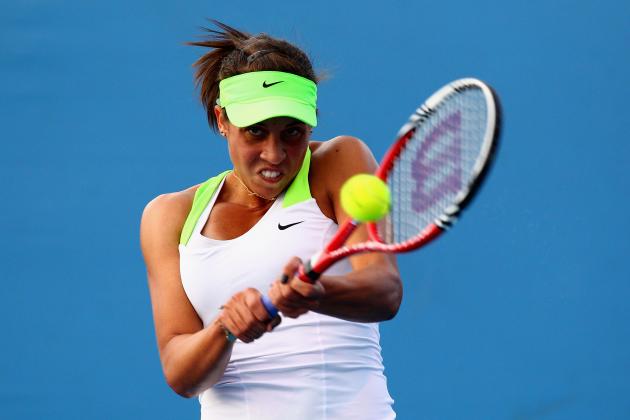 Ryan Pierse/Getty Images

Though the 2013 tennis season is already under way, all but the most devoted tennis fans will first begin to tune in this week at the Australian Open.
While many of tennis's best have had their tickets to Melbourne ready for months, some of the most promising young competitors in the sport have only recently earned their way to the Australian Open by receiving a wild-card entry, either through wild-card tournaments or wild-card selections.
Eight players earned wild-card entries on the women's side of the draw, representing both a few of the sport's most exciting up-and-comers and experienced veterans.
Here is a look at these eight athletes.
Begin Slideshow

»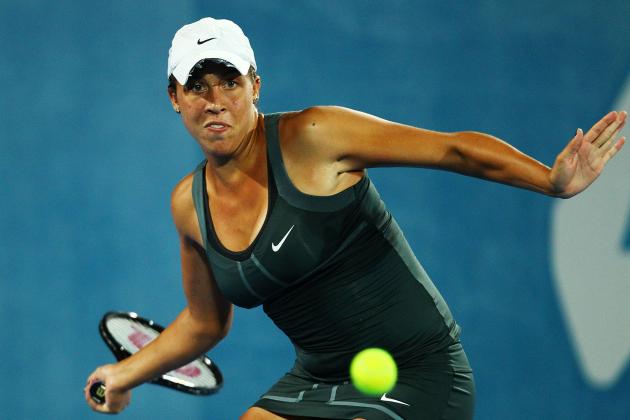 Mark Nolan/Getty Images

Madison Keys is quickly becoming a Grand Slam veteran, with a second-round finish at the 2011 U.S. Open, a first-round loss at last year's Australian Open and two attempts at qualifying for Wimbledon.
This wouldn't be remarkable, were it not for the fact that Keys is only 17.
Keys is a powerful player, with a serve topping out in triple digits. She held her own in a recent third-round match against Li Na at the Apia International Sydney. She won the U.S. Wildcard Playoff for a bid at the Australian Open by beating Bethanie Mattek-Sands, Alexa Glatch and Mallory Burdette.
She is also only a few months removed from her second ITF victory, a win in Saguenay over Eugenie Bouchard.
Keys is only beginning her transition to elite tennis, but she is believed to have significant potential and could grow into a true Grand Slam threat. She probably won't do much this year, but with a lucky draw, she has the talent to reach at least the second round.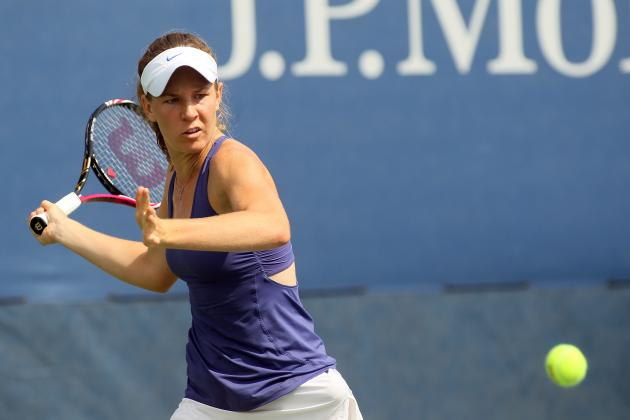 Alex Trautwig/Getty Images

With two previous Grand Slam first-round victories under her belt, 21-year-old Olivia Rogowska was a natural choice to receive one of Australia's internal-selection wild cards for the 2013 Australian Open.
Rogowska is a regular threat to claim victory on the ITF tour, where she has won eight singles titles and twelve doubles titles, most recently claiming one of each in Esperance in October. Her ranking is currently at 116th in the world, only a few spots behind her career high of 108.
Rogowska is a very good Australian player who can win regularly at local ITF-level tournaments. But her victories in the first rounds of the 2012 Australian Open and 2009 French Open demonstrate that she can occasionally string together enough well-played sets to earn big wins.
Rogowska has shown that she should always be considered a threat to notch a few upsets.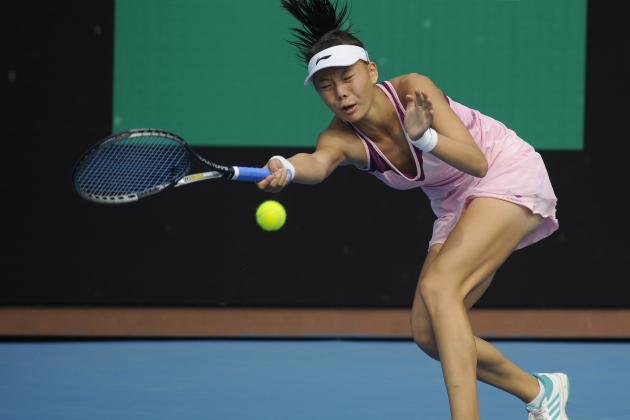 Hong Wu/Getty Images

Ranked 368th in the world, Zhang Yuxuan is a wild card in more than just the literal sense. The young tennis player has just begun to compete internationally and had not attained much notice before winning the Asia-Pacific Wild Card Playoff to earn a spot in the 2013 Australian Open.
Expect Zhang to lose early and badly in the Australian Open, but the experience will be invaluable to the development of the young competitor.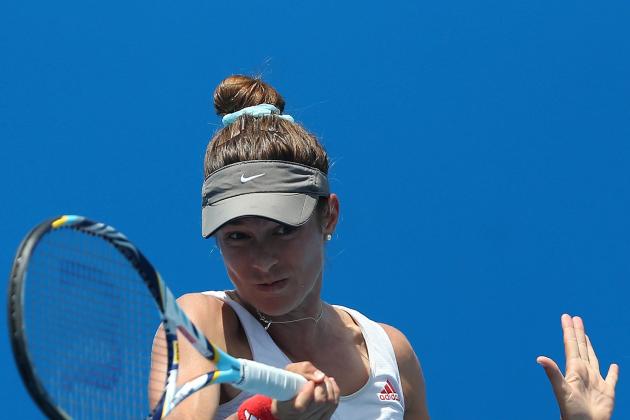 Chris Hyde/Getty Images

One of the older players to receive a wild-card draw, Bojana Bobusic returns to the Australian Open after her first-round exit in the 2012 tournament.
Bobusic has been on the tennis scene since she competed in the 2004 Australian Open qualifying, but 2011 was a breakout year for the Australian. She reached the final of five ITF events, winning the first of her career in November at Mount Gambier, where she won a hard-court victory over Sung-Hee Han.
After losing in the first round of the 2012 Australian Open to Angelique Kerber, Bobusic suffered from a foot injury and wasn't at her best after returning.
Bobusic has looked much better this year, winning the qualifying draw in the Australian tournament.
At the Brisbane International qualifier, she reached the main draw for the first time in her career at a WTA tournament. After topping Alize Cornet in the first set, she dropped the next two to exit the tournament.
Bobusic has reached the point in her career where she can finally begin to battle to play in the big tournaments. It is highly unlikely that she'll go far in Melbourne, but a first-round win would be a big moral victory for Bobusic and would prove that she has what it takes to play at a higher level.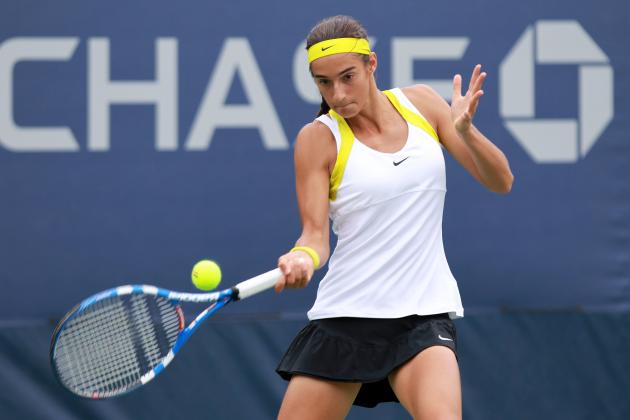 Nick Laham/Getty Images

None other than Andy Murray have said that Caroline Garcia will one day be No. 1 in the world.
After playing well in ITF tournaments in 2010 and 2011, Garcia earned a wild card in the 2011 Australian Open. She capitalized on the opportunity by winning her first-round match.
Garcia played even better at that year's French Open, where she once again one her first-round match, moving on to face Maria Sharapova in the second round. Garcia pushed Sharapova to the brink of defeat before a stunning comeback by Sharapova.
Though Garcia lost the match, she gained notice as a gifted and emerging talent, including the aforementioned Murray declaration.
France has given Garcia its wild-card entry into the 2013 Australian Open, where she will hope to parlay the experience she has gained into a few wins. Garcia is only 19 and still very much developing, but she has shown that she has the talent to stand toe-to-toe with the best in the world.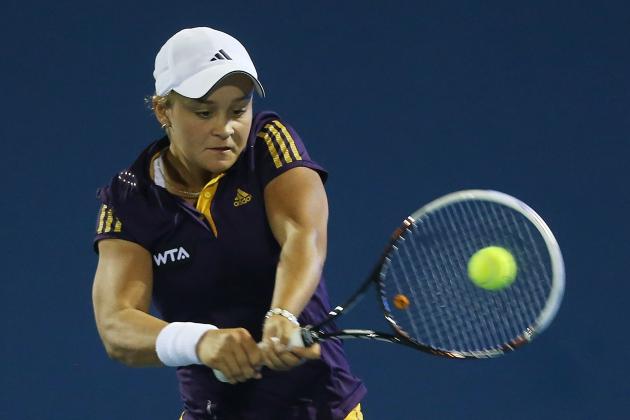 Mark Metcalfe/Getty Images

Since winning the girl's tournament at Wimbledon in 2011, Barty has been perhaps the most touted young female in Australian tennis.
Barty played in three of the four Grand Slam tournaments in 2012, missing out only on the U.S. Open. Though she lost in the first round of each tournament, she played much better on the ITF circuit, winning four singles titles and four doubles titles in 2012.
Not bad for a 16-year-old.
Barty's potential is really unlimited at this point, and as she continues to gain experience playing in elite tournaments, she could become the best Australian in tennis of either gender.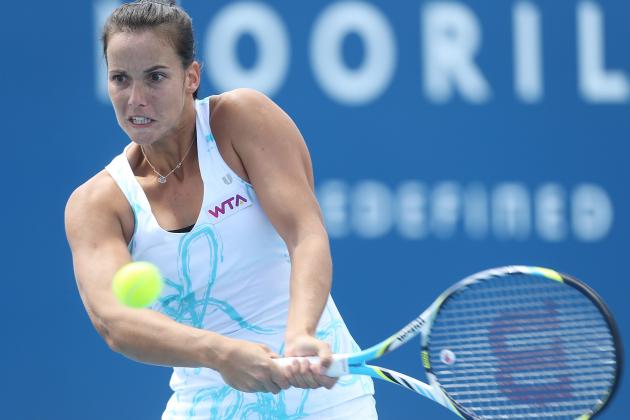 Mark Metcalfe/Getty Images

Jarmila Gajdosova is one of the most accomplished tennis players in Australia with 307 career wins, including two WTA titles, 11 ITF titles and a career-high ranking of 25th in the world.
Gajdosova won her first ITF title in 2003, and since then has a been a regular presence near the top of ITF tournaments. She has also found success at the Grand Slams, reaching the fourth round of both the 2010 French Open and 2010 Wimbledon, with four more third-round runs under her belt.
Gajdosova played in all four majors in 2012, exiting in the first round of all except the French Open, where she lost in the second round. She hasn't missed a major since the 2008 U.S. Open.
Gajdosova is still only 25 years old, and though she's not playing at the same level she once did, with her significant experience she is very much a threat to go deep in Melbourne.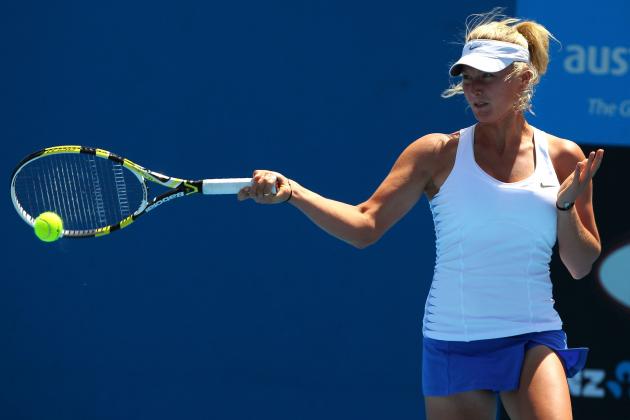 Lucas Dawson/Getty Images

Twenty-two-year-old Australian Sacha Jones has put together a nice start to her career on the ITF circuit. Since her first tournament final in 2008, she has won 10 singles and two doubles tournaments in the United States, Australia and Sweden.
The end of 2012 saw her playing some of the best tennis of her career.
Her June win in Sweden was her first ITF victory since 2010, and she followed that up with two victories and a second-place finish in September, plus an additional doubles title with Sally Peers.
Jones is currently ranked 174th in the world with a career high of 157th. Though she is not an elite player, she has played in the qualifying for each Grand Slam tournament and won a first-round doubles match in last year's Australian Open.
Jones was granted her wild card through an internal selection.