WWE: How The Miz Can Be the Next Big Babyface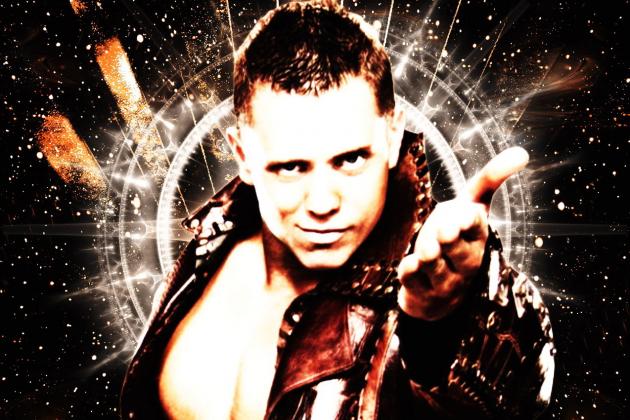 The Miz is on his way to the top again. Image by Fan Pop
Mike Mizanin burst on the scene in the mid-2000s and has slowly climbed his way to the very top of the WWE mountain, capturing a multitude of championships and awards along the way.
The greatest moment of his career thus far happened in November of 2010, when he cashed in his Money In The Bank contract on Randy Orton and pinned him to win his very first WWE Championship, a title he held firmly for five months.
He even main-evented WrestleMania XXVII.
His opponent was none other than the "face" of the company itself, John Cena. With a little help from The Rock, the Awesome One met and defeated his foe to retain and make history.
Much time has passed since then. The Miz has been on a roller coaster ride ever since and now is well into a much-needed, refreshing change with his character.
This charismatic superstar has turned to the ways of the good guys, and the fans seem to be right behind him. Goodness agrees with him, and if done properly, he could very well become one of the top babyfaces in WWE.
There isn't a million ways to achieve this, so let's see now...
Begin Slideshow

»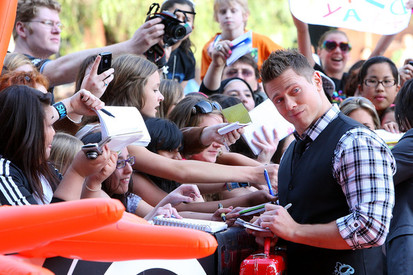 The crowd already loves him. Photo by Images 99
The Miz has charisma; that is no secret.
What he didn't have a little while back was the support of the immense WWE Universe to push him to that next level.
They are the ones who make all this possible. The illustrious art of professional wrestling would not exist without the fans, and by winning their hearts, you draw upon immense power to catapult yourself into superstardom.
Now, when his music hits, people stand on their feet and cheer their new, up-and-coming hero.
But there is still lots of people who still don't believe, who think this guy is just a midcarder for life. Those are the ones he must now convince.
When faced with such a crowd, The Miz must unleash all that raw, charismatic energy and deliver promos like he's never done before. He must get inside their hearts and make them love and appreciate him for what he is.
That is the key!
Fans are the ultimate weapon that enable a wrestler to reach the very top of the mountain. How can it be otherwise? They shell the big bucks out and if they like your face, then all is well in the universe.
Catering to people's entertainment needs seems easy for him to do, so obstacle one is clear!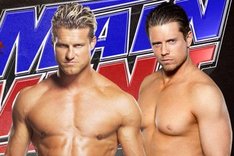 The future is now! Image by Cage Side Seats
As a Triple Crown winner, The Miz already has earned accolades that allow him to be in the upper midcard and even some main events.
At the young age of 32, there are years of a (hopefully injury-free) career left in him, and he must work interesting programs with other guys in the same league as he is. The league of characters that will lead the company into the future once the Cenas and Takers and Hunters are gone.
I'm referring to guys like Dolph Ziggler, Cody Rhodes, Damien Sandow, Wade Barrett, Antonio Cesaro, The Shield, Daniel Bryan, Sheamus and, of course, CM Punk.
They are the future and with the way his matches against Dolph go, The Miz is going to have a great early 2013.
WWE needs to rely on him because he can deliver, and they must rely of those other names as well because they are all the future.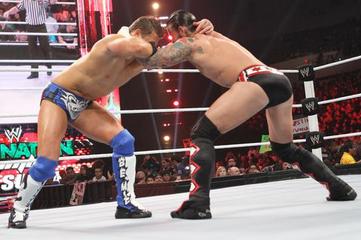 Your WrestleMania XXIX main event, perhaps? Photo by WWE
When approached with the subject of Miz's success, the critique du jour is: He hasn't really had any spectacular matches.
Whether that is true or not is definitely to each his own because, frankly, there have been some good ones. Extreme Rules 2011 against John Cena and John Morrison was one of them. Fans were even cheering him despite his villainous attitude.
He now needs to have a great match—a WOW! match.
That one amazing performance that convinces all skeptics into getting on board the Miz express.
There are quality programs available in the WWE. The writers just have to pen them down and choose the right people for the job.
Personally, I predict he is going into the Royal Rumble to win it all and go on to WrestleMania XXIX and challenge CM Punk for his championship.
If those conditions were to be met, then imagine all the interesting programming that would pop up between the months of January and April.
Working with Punk would surely unveil all the hidden abilities The Miz possesses and also force him to work three times as hard, for the WWE champion is no slacker.
Now is make or break time for this fresh, new hero in the making.
Who are the top guys in WWE right now? Active or semi-active, that is.
John Cena, Big Show, The Undertaker, CM Punk, Triple H and Randy Orton, let's say.
The Miz needs to stand side by side or battle such names in order to be seen as one of them.
During his days as WWE champion, I created polls to see who would dethrone him, and Triple H was the one who came up the most frequently. The Game was an adequate choice given the fact he is one of the best guys out there and was the perfect bridge at the time to enable CM Punk a chance at picking up the ball.
Another example—last year's 'Mania. It would have been great time to have a match with a legend like Mick Foley. A match where anything goes with a Falls Count Anywhere stipulation, and in the end, he would have been 3-0, but in a much more credible way than, say, a GM vs. GM program.
The "face" turn could have come then for all we know. Mick raises the hand of the Awesome One and they receive the adulation of the roaring crowd.
Which ever way fate decides to spin it, The Miz needs that huge match. That career-defining moment to push his character into the arms of greatness.
Go after The Rock! He is your idol, after all; the least you can do is take it to the Great One.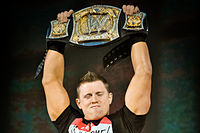 The Miz will be World Champion in 2013, you can bank on that. Image by Wikipedia
The Miz is a former WWE Champion.
He has made it to the very top of the mountain against all odds. So few believed it was possible, yet he accomplished this feat and held his title for 140 days. Not since Triple H achieved that mark in 2008 had that been done.
Good for him.
However, how many successful title defenses did he have? His character was made to look weak in the face of danger and were it not for his allies and cowardly ways (written as such), he would have been dethroned months before.
The time will come when The Miz regains the WWE Championship or perhaps captures the World Heavyweight Championship. It will be a grand moment that will be written in the annals of WWE, but the lessons this time around will be simple: Try not to repeat the errors of your previous reign.
Win the title, Miz, and defend against all comers. Go beyond your abilities and work to become a great champion in your own right.
The fans are behind you and you have everything that is needed to become a household name.
Of course, you already know that because you are The Miz and you are Aaaawsome!