Chicago Bears: 5 Players to Watch in Week 17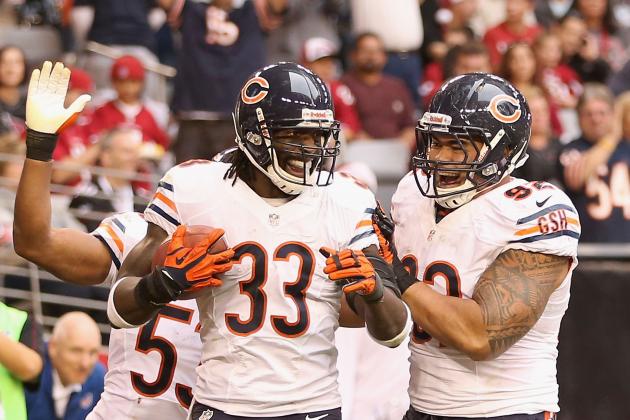 Christian Petersen/Getty Images

After starting the season 7-1, the Chicago Bears have struggled in recent weeks, going just 2-5 in their last seven games. The team now needs a win against the Detroit Lions on Sunday, coupled with a Minnesota Vikings loss, to make the playoffs as a Wild Card team.
The Lions have been a major disappointment, sitting at the bottom of the NFC North with a 4-11 record after going 10-6 last season and clinching the team's first playoff berth for the first time since 2000.
The two teams squared off on October 22 on Monday Night Football with the Bears coming away with a 13-7 victory to improve to 5-1.
With so much at stake on Sunday, the Bears will have to play one of their best games of the season against a fierce rival.
Here is my list of the five Chicago players to watch this Sunday:
Begin Slideshow

»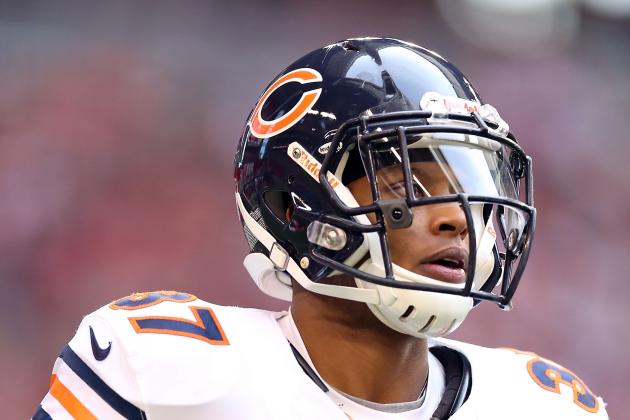 Christian Petersen/Getty Images

Following a hamstring injury last week to Chris Conte, Anthony Walters found himself in the lineup for the Bears at free safety.
It does not appear that Conte will be ready for this Sunday, ensuring that Walters will likely get his first career start against the Lions (h/t SB Nation).
Walters has been a solid contributor on special teams, currently sitting third on the team with 10 special teams tackles. He likely will not be asked to do the same things that Conte has done this season as far as showing blitz at the line of scrimmage or coming down to aid in the running game, but Conte will likely be assigned to deep coverage and tasked with keeping himself between the receiver and the endzone.
With Calvin Johnson trying to reach 2,000 yards, he could be in for a long day. For the Bears to win. Conte will have to always keep the receiver in front of him and make solid tackles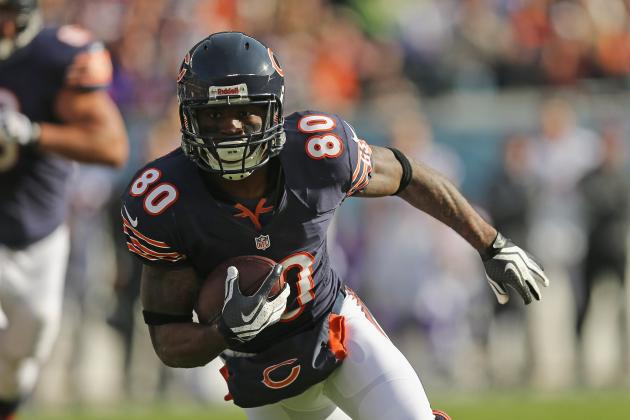 Jonathan Daniel/Getty Images

Earl Bennett returned to the lineup last Sunday after missing a couple weeks with a concussion. He continued his trend of underwhelming play, hauling in just one catch for 16 yards.
Prior to the arrival of Brandon Marshall this offseason, Bennett was viewed as quarterback Jay Cutler's go-to guy but has been anything but that this season. In 11 games, he has just 24 catches for 266 yards and one touchdown.
Many opposing teams have focused on shutting down Marshall, and, although few have been successful, Bennett needs to step up to help relieve the pressure on Marshall.
Bennett started the season with a solid game against the Colts, bringing in three catches for 50 yards. He was expected to be a factor on third downs this season but has been average at best when he has played.
The Lions have a suspect secondary and will likely do all they can to shut down Marshall, leaving opportunities for Bennett to make an impact. If they do make the playoffs, Cutler will need his other receivers to step up, and a strong showing by Bennett on Sunday could carry over into the any potential playoff games.
Christian Petersen/Getty Images

Despite the fact they were facing a talented Arizona Cardinals defense, the Bears and Jay Cutler once again struggled to move the ball up and down the field last week.
Cutler has been average at best this season with a quarterback rating of 80.2, while also throwing 18 touchdowns to 14 interceptions. A new offensive coordinator and a terrible offensive line have not helped the situation, but although he can make some amazing throws, Cutler also makes some decisions that make you scratch your head in disbelief.
Sunday will be an opportunity for Cutler to show that he can lead his team into the playoffs—and possibly make some noise once they get there. The Lions have been able to pressure him in the past, and he will have to be quick and smart with his decision-making. Most of all, Cutler must realize that, in some cases, it is okay to throw the football away rather than forcing it into a tight window.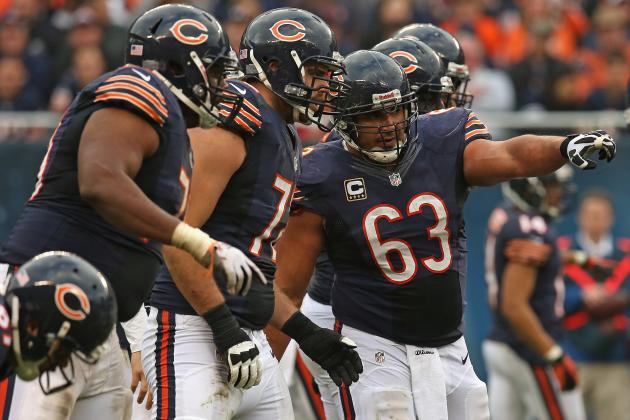 Jonathan Daniel/Getty Images

Fresh off his Pro Bowl snub, Lions defensive tackle Ndamukong Suh will give Bears center Roberto Garza all he can handle.
Suh bounced back from a disappointing sophomore season, recording seven sacks (up from four last season). He still is one of the most gifted and talented defensive players in the league but has to work on controlling his aggressiveness and playing with better awareness.
The Bears have struggled all season to keep Jay Cutler upright, and if they have any chance at winning on Sunday, he will need time to throw the ball downfield.
Suh will play relentlessly, and Garza will spend much of his time helping out rookie left guard James Brown, with both attempting to slow the Lions' defensive tackle down. If Garza can force Suh out of his gap in running plays and keep him away from Cutler, the Bears have a good chance to come away with a victory on Sunday.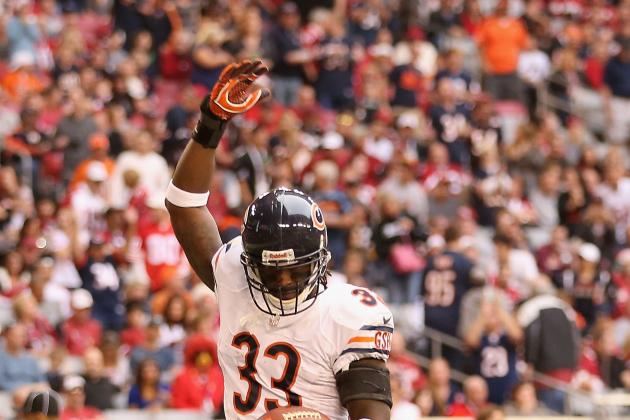 Christian Petersen/Getty Images

Last Saturday night, Calvin Johnson broke Jerry Rice's long-standing record for most receiving yards in a season. Johnson has been incredible in his last eight games, hauling in over 1,200 yards, averaging 156 yards per game and averaging nearly 16 yards per catch.
One of the few instances this year in which Johnson has been shut down was the Monday night meeting against the Bears and Charles Tillman.
Tillman held Johnson to just 34 receiving yards on three catches and made a great play in the endzone to knock the ball away from and prevent a sure touchdown.
Despite his incredible numbers this season, Johnson has struggled to get himself in the endzone, only registering five touchdowns. He will likely be trying his hardest to reach 2,000 receiving yards and help the Lions knock the Bears out of the playoffs.
Tillman will have to contain Johnson like he did in their meeting by playing technically sound, not letting him beat Tillman deep and getting physical and aggressive with him at the line of scrimmage. If Tillman can keep Johnson at bay, the Bears have a good shot at winning and getting a step closer to the playoffs.