Washington Redskins Fan's Viewing Guide for NFL Week 14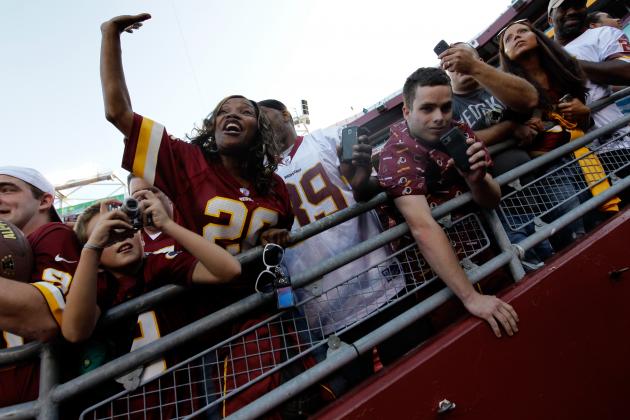 Rob Carr/Getty Images

Now that the Redskins are jumbled into a mess of teams in the NFC trying to stretch their seasons into January, watching the NFL becomes more like college football and college basketball.
Rooting for your team to win while at the same time, cheering like mad that several of your hated rivals go down simultaneously. It's like rooting for ridiculous parlay on a weekly basis from here on out.
It's the fun of the playoff hunt and it keeps people like Scott Hanson on NFL RedZone comfortably employed. Well, that and fantasy football.
So if you are a fantasy football player that didn't make the playoffs (shameless plug alert: if you are, you can always follow my page for advice), but you also happen to be a Redskins fan, there is still plenty to watch this coming Sunday.
Here, I'll show you which games to stay glued on and who to root for (although you may not need help on some of these).
I'll spare you the obvious and say that you want the Redskins to beat the Ravens on Sunday.
Begin Slideshow

»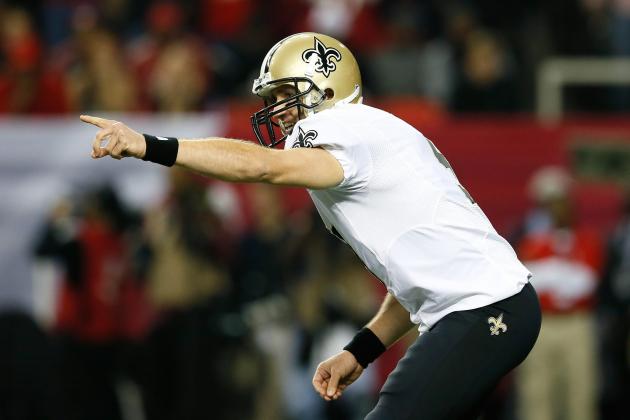 Kevin C. Cox/Getty Images

When? Sunday at 4:25 PM on FOX
Where? MetLife Stadium
Who to root for? New Orleans
Why root for them? Well, even if you are a Redskins fan that just hates seeing them in the playoffs, you are probably still rooting for the Giants to lose simply because they are the Giants.
The Redskins can't afford to lose ground to the Giants, and a Saints win would move New Orleans to either one game behind Washington or in a tie at 6-7.
Win or lose for the Redskins, they would still be ahead of New Orleans in the NFC playoff standings due to the head-to-head tiebreaker.
I still refuse to count the Saints out of the playoffs until they are completely eliminated through the wonder of math, but for them to win this week would be beneficial for the Redskins in a multitude of ways.
The Redskins' next two games are AFC tilts, so their conference record (6-4) will not be damaged. A Saints win would knock the Giants' NFC record to 6-4 as well in case the Redskins were to tie the Giants in both overall and conference records.
Jeff Gross/Getty Images

When? Sunday at 1:00 P.M. on FOX
Where? Paul Brown Stadium
Who to root for? Cincinnati
Why root for them? Because hopefully you want the Cowboys to lose every game. That's first and foremost.
If the Redskins were comfortably ahead of Dallas, then this game wouldn't be much of a concern.
The media has made the casual fan think that way. They are praising Washington left and right (something we're not accustomed to) and slamming Dallas at every opportunity (things have been strange this year).
Still, the Redskins and Cowboys have the same record at 6-6 and Cincinnati could really do the Redskins a favor by pushing Dallas farther down the standings.
Yes, the Redskins have the tiebreaker against Dallas, but that doesn't mean anything right now since they play each other one more time in Week 17.
The more Dallas loses, the better. That is one thing that hasn't changed this season.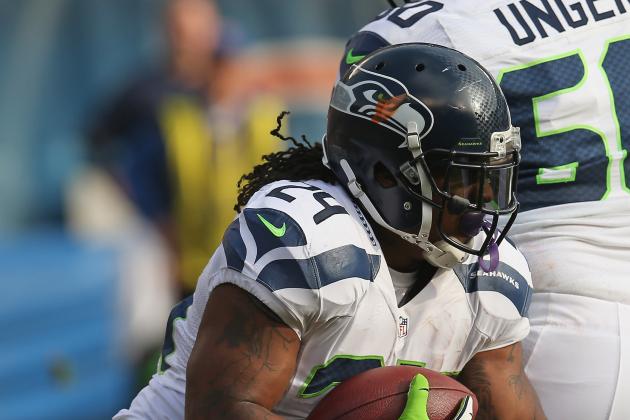 Jonathan Daniel/Getty Images

When? Sunday at 4:25 P.M. on FOX
Where? CenturyLink Field
Who to root for? Arizona
Why root for them? The Seahawks currently hold the final wild-card spot, one notch above the Redskins.
Seattle threw a wrench in the works last Sunday with an unexpected win in Chicago. It helped improve the Seahawks' conference record to 5-4.
If they win this week, then their NFC record would be identical to the Redskins', which could present a real problem for the Redskins if they don't win the NFC East.
If the Redskins and Seahawks finish with identical records, then the tiebreaker would go to a win-loss percentage in common games.
Right now those common games would be: Dallas (1-0 for both teams), St. Louis (0-1 for both), Panthers (1-0 for Seattle, 0-1 for Washington) and Minnesota (1-0 for both).
As you can see, the Redskins would not hold the tiebreaker in that scenario. The Redskins need to either win the NFC East or pray that Seattle starts losing. And fast.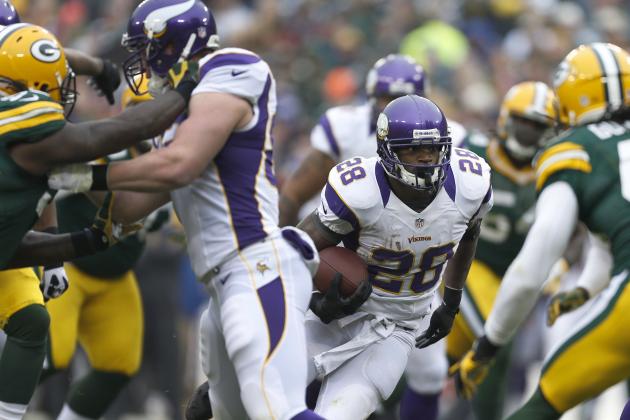 Wesley Hitt/Getty Images

When? Sunday at 1:00 P.M. on FOX
Where? Hubert H. Humphrey Metrodome
Who to root for? Depends what Seattle does
Why root for them? If Seattle does indeed beat the Cardinals (which hasn't been a hard task over the last eight games) then you should root for the Vikings.
The Redskins and Vikings are currently tied with the Redskins holding the head-to-head tiebreaker. If both win, then the Redskins would get the edge and only be one game behind the Bears and Seahawks in the wild card.
If Seattle does go down, then you should root for the Bears. At that point, the Redskins could hop into the No. 6 spot and control their destiny with a win over the Ravens.
That would be the ideal scenario for Sunday as a Bears win would basically cement them in the No. 5 spot (if they don't win the NFC North) and it would drop the Vikings out of the block of 6-6 teams that are one game out of the final playoff spot.
There's not a whole lot of difference between the No. 5 and No. 6 seed in the playoffs, and being penciled in with three games left is a lot better than trying to play catch-up.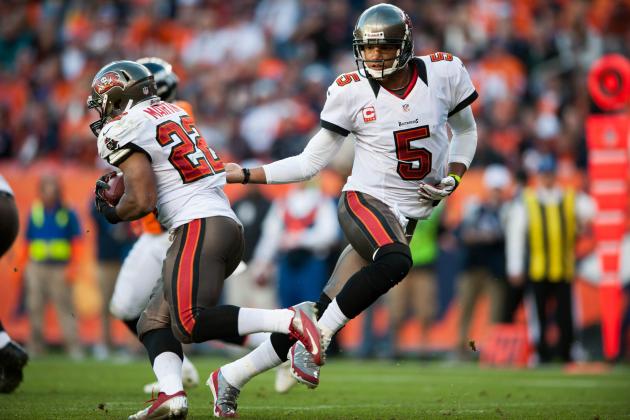 Dustin Bradford/Getty Images

When? Sunday at 1:00 P.M. on FOX
Where? Raymond James Stadium
Who to root for? Philadelphia
Why root for them? As much as you hate the Eagles, you have to root for them on this one.
The Buccaneers are part of that 6-6 block with the Redskins and lost the head-to-head matchup when Robert Griffin III led a game winning drive in Tampa in Week 4.
Unlike the Bears-Vikings game this game is in no way contingent on anything else. It's simple. A Buccaneers loss helps every team in the wild-card chase and a Philadelphia win does no damage to anybody outside of Tampa.
It's a game to keep an eye on, but I doubt the good people at NFL RedZone are going to be playing this one in full rotation on Sunday.
A Redskins win means the Bucs can not pass them this week even if they beat Philadelphia by 63. A Redskins loss could prove to be extremely damaging with a Tampa Bay win, though.
The Buccaneers play the Saints, Rams and then a Falcons team that is expected to be resting their starters in the finale. They have arguably the most beneficial schedule down the home stretch.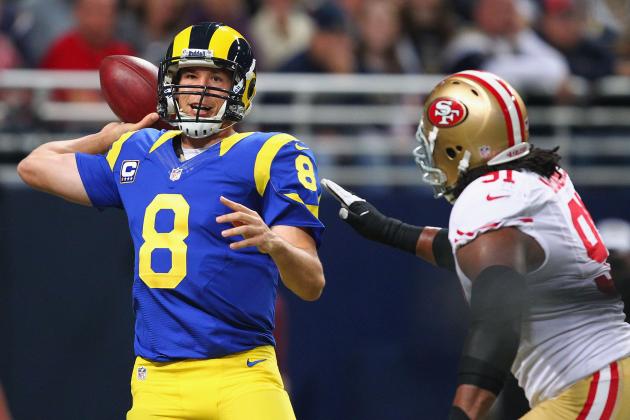 Dilip Vishwanat/Getty Images

When? Sunday at 1:00 P.M. on FOX
Where? Ralph Wilson Stadium
Who to root for? Buffalo
Why root for them? A lot of people have forgotten about the Rams since there are four teams at 6-6 in front of them.
However, the Rams are only a half game behind at 5-6-1 and are coming off of a win against the 49ers.
This same Rams team also beat the Redskins back in September, but a tiebreaker likely won't be needed since the Rams have a rare tie on their record.
Still, it's important to remember that the Rams are still very much alive in the wild-card hunt, with only six losses on their schedule.
Plus, after playing a mediocre Bills team, they take on the Vikings, Buccaneers and Seahawks. If they get on a hot streak, this is a team that could shock everyone and make the playoffs.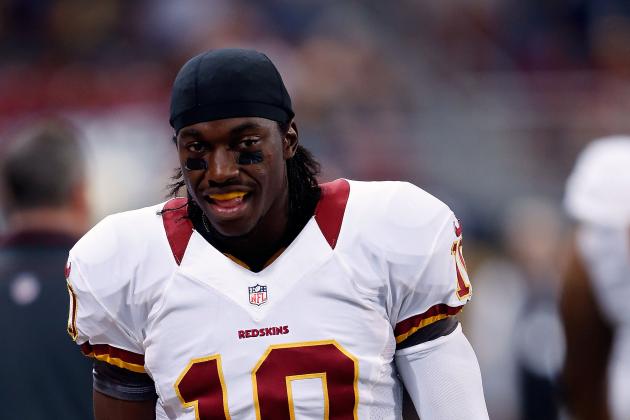 Jamie Squire/Getty Images

Now you know what to look for on Sunday but in case you just glanced through all of the games, here are the teams to root for on Sunday:
1:00 P.M. Redskins over Ravens, Bengals over Cowboys, Eagles over Buccaneers, Bills over Rams and most likely the Bears over the Vikings
4:25 P.M. Saints over Giants and Cardinals over Seahawks
So settle down on Sunday, open a cold one and sing "Hail to the Redskins" as loud as you can.
If you are like me, you will be watching the Redskins on one television while watching RedZone on the other. After the 1:00 P.M. games are over, I'll be back with a recap. Then after the 4:25 P.M. games, I will present an updated playoff scenario. See you then, Redskins fans.
Korey Beckett is a Featured Columnist for the Washington Redskins and Bleacher Report's Fantasy Football coverage. Like him on Facebook at http://www.facebook.com/koreybeckettBR or follow on Twitter at http://www.twitter.com/koreybeckettBR