New York Yankees: Which Top Prospects Could Make the 2013 Roster?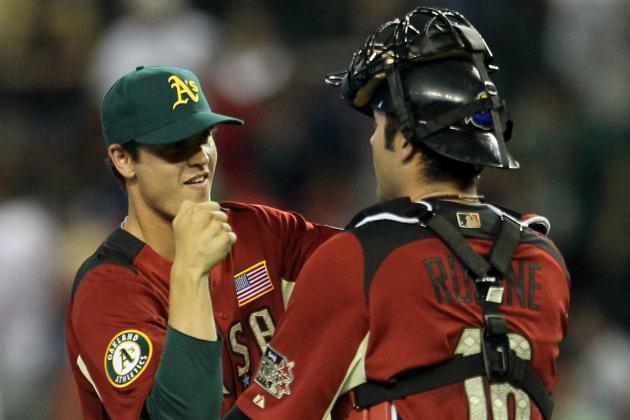 Jeff Gross/Getty Images

With the MLB Winter Meetings in full swing, the prospects of another quiet offseason aren't far off.
Even with the loss of Nick Swisher, and also with Alex Rodriguez having hip surgery, it doesn't look as though the Yankees and Brian Cashman are going to surprise anyone with any big moves this offseason.
Cashman's hands are tied with the Steinbrenner cost cutting mandate. Also, the re-signings of Andy Pettitte, Mariano Rivera and Hiroki Kuroda all points toward the Yankees now focusing on signing position players.
It has been speculated that Cashman's hand is still dipped in the Josh Hamilton sweepstakes, but it would take a lot of moving parts for that to happen.
So, with Cashman's spending purse on lock down by the New York front office, where can the Bombers turn?
Is it possible that the Yankees might turn to…their farm system?
As shocking as it may seem, here are five prospects that you might be seeing on the New York roster in 2013.
Begin Slideshow

»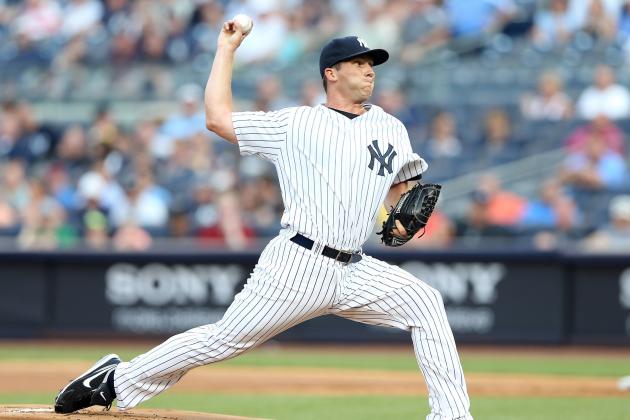 Elsa/Getty Images

With the return of Pettitte and Kuroda to the rotation, it looks as though the Yankees 2012 starters will all be back.
But if last year was any indication, the Opening Day rotation will not look like the mid-season rotation.
Last year, David Phelps came in and did a solid job, mixing in bullpen time with starts during a season where three Yankee starters spent time on the disabled list.
Warren has the possibility of being 2013's version of Phelps.
Last year in Scranton/Wilkes-Barre, Warren posted a 3.71 ERA in 26 starts and threw two complete games.
Yet, in his debut start in the Bronx, Warren only threw 2.1 innings and gave up six runs before quickly being sent back down to Triple-A.
As this pitching staff continues to age—and Ivan Nova and Phil Hughes continue to be inconsistent—Warren may be getting his chance this year.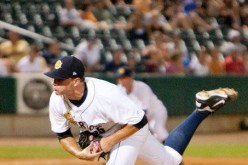 Josh Norris/Yankee Analysts
In just two years, Montgomery has jumped through the Yankee farm system after playing for Staten Island in 2011 and finishing 2012 in Trenton.
At only 22 years old, he is a promising relief pitcher with a plus slider.
In 15 appearances for Trenton last year, Montgomery posted a 1.88 ERA and struck out 38 batters, while only walking six.
Due to the loss of Rafael Soriano as well as David Robertson's less than dominant 2012 season, the Yankees could really use some young talent in their bullpen.
Montgomery has proven so far that he has the stuff to get hitters out. All he has to do to get into the pinstripes this upcoming season is prove himself.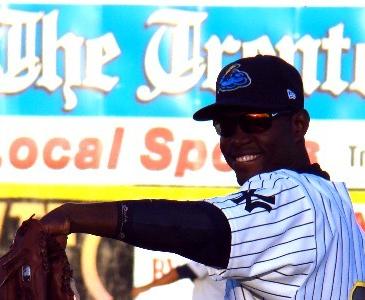 Mike Ashmore / Thunder Baseball
It's no secret that the left side of Joe Girardi's infield is getting old rather quickly, and if the Yankees were to play a game today, they would need replacements for both Derek Jeter and Alex Rodriguez.
This is where Pirela may be able to fit in.
Although the Yankees might bring back Eric Chavez or use Jayson Nix to fill in at shortstop and third base, they may actually look internally at Pirela to be the answer instead.
This past season—his second year in Double-A—Pirela batted .293 with 33 RBI and 55 runs scored.
Although he is listed as a second baseman, Pirela was initially signed as a shortstop and can be a solid utility man for the Bombers in the future.
Pirela is the biggest stretch of this group to make the roster for 2013, but given the age of this roster as well as the injuries that can come along with that age, we may be more likely to see him in the Bronx next season.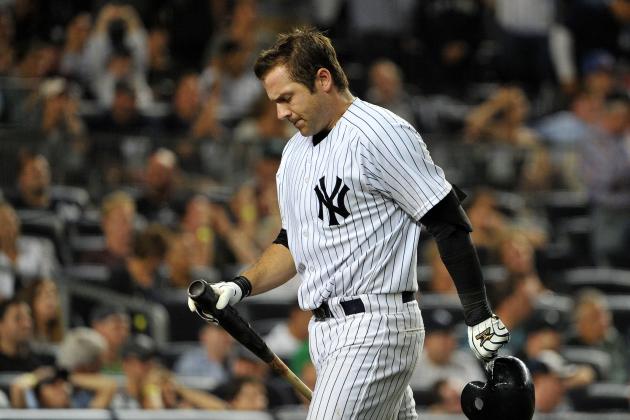 Christopher Pasatieri/Getty Images

Russell Martin is gone and it doesn't look as though Cashman plans on looking very hard for his replacement for 2013.
So who are the Yankees looking at internally?
The competition will come down to Francisco Cervelli and Austin Romine.
We've heard so much about Romine being a top prospect in New York's system for quite some time now, that when he was injured for most of last year, he was essentially forgotten.
Now it looks like it's time to put up or shut up for Romine, and this season can define his future as a Yankee.
Look to see Romine get the opportunity to be New York's every day catcher.
Nick Laham/Getty Images

Josh Hamilton is a phenomenal player; there is no doubt about that.
But in order to get Hamilton or any other big name outfielder to replace Swisher, a lot has to happen to make room for a big contract and keep the Bombers under the luxury tax threshold.
It has also been made known that Ichiro Suzuki's return to New York isn't as definite as many thought.
This all means that Almonte will have a shot to be playing in the Bronx next year.
As the Yankees' seventh-ranked prospect, Almonte is their best player projected to arrive in New York in 2013.
The switch-hitting outfielder hit .277 last year in Trenton, while hitting 21 home runs and knocking in 70 runs.
Almonte also had 23 doubles and swiped 15 bases.
If Cashman follows his previous winters and doesn't commit to any big name outfielders, Almonte has a serious chance to be on the roster next year.
At only 23 years old, he can provide a needed young spark to a team full of veterans.