Atlanta Braves Most Underrated Players
Scott Cunningham/Getty Images

Players on the current Atlanta Braves roster should be garnering more attention.
Some are underrated or undervalued by the organization, fans or the league, and in evaluating their numbers, it is clear they are productive.
Chipper Jones will not make this list. It is obvious what he has meant to the fans and organization.
Kris Medlen was underrated midway through last season, but went on his incredible tear that made national headlines. So he will not make this list.
Here's a look at a few underrated Braves players. You may be surprised to see who made the list.
Begin Slideshow

»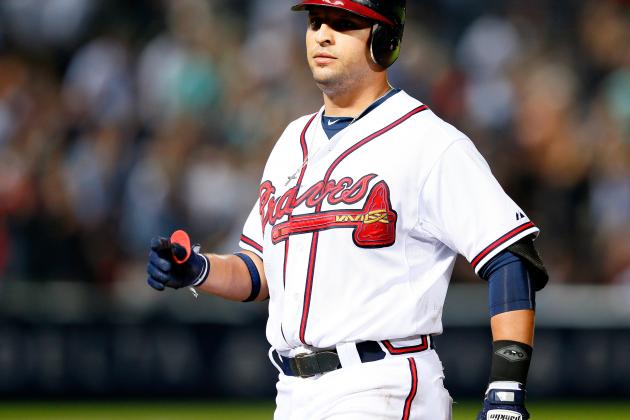 Kevin C. Cox/Getty Images

Just a year ago, Martin Prado was popping up in trade rumors during the winter meetings.
Now, Prado's versatility allows general manager Frank Wren to have flexibility in making moves this off-season to fill the third base and outfield voids.
In 2012, Prado played all four infield positions while starting most of his games in left field.
Prado allowed manager Fredi Gonzalez to plug him into the lineup and know the offense wouldn't skip a beat while he also made gold glove caliber plays in the field.
That became vital this past season with Chipper needing rest, Andrelton Simmons and Freddie Freeman suffering injuries and Dan Uggla's struggles.
Prado's consistency and versatility make him a huge asset to the Braves.
The fact that he was being shopped last off-season, combined with his $4.75 million salary, make him underrated by the organization.
This should change shortly.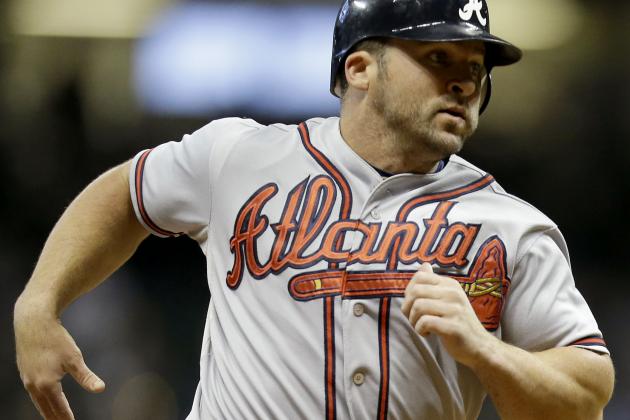 Mike McGinnis/Getty Images

Here me out Braves fans.
Dan Uggla has been a disappointment since his arrival in Atlanta, and it eventually led to him being benched in the stretch run last season.
Therefore, he has become a target for Braves fans to voice their displeasure.
But, his numbers are not THAT bad.
Did you know Uggla had a higher on-base percentage than Jason Heyward, Freddie Freeman and Andrelton Simmons?
Did you know Uggla ranks fourth in WAR in batting and sixth in fielding among second baseman in the National League?
Yes, the low batting average and strikeouts have been frustrating.
But overall, he has not been as bad as Braves fans have made it out to be, which makes him underrated by fans.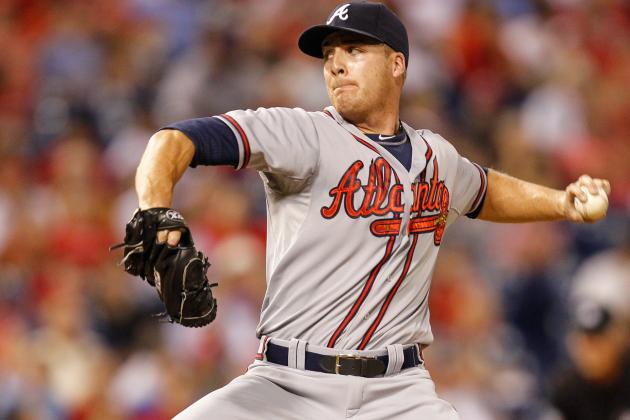 Brian Garfinkel/Getty Images

Eric O'Flaherty has established himself as one of the top set-up men in baseball.
The past two seasons O'Flaherty has had an earned run average of 0.98 and 1.73. Left-handed hitters have hit .195 and .113 against him the past two seasons.
Those are ridiculous numbers.
A strong bullpen is becoming increasingly important in baseball, and the next best thing to a dominant closer is a reliable set-up man.
O'Flaherty became even more important in 2012 due to the early struggles of pitcher Jonny Venters.
He was forced into the 8th inning role and was successful.
We've seen bullpen pitchers struggle when their role changes, which makes O'Flaherty's season even more impressive.
His steady presence in the bullpen often goes overlooked, but serves a vital role in the Braves success.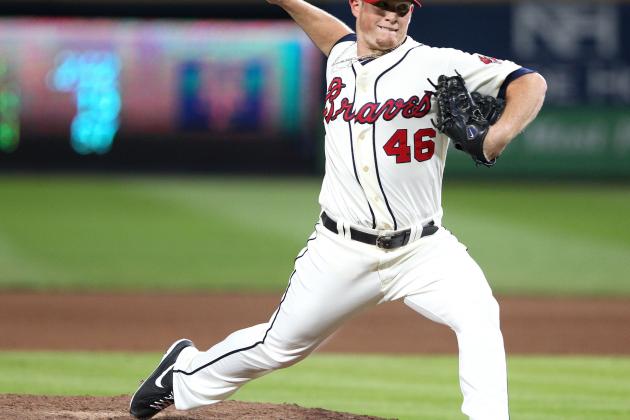 Mike Zarrilli/Getty Images

You can thank the Baseball Writers' Association of American for Craig Kimbrel being an underrated player.
Kimbrel had one of the most dominant pitching seasons in the history of baseball and was not even a finalist for the National League Cy Young Award.
Anthony Castrovince of MLB.com breaks down Kimbrel's historic season with great detail.
Here are some of the highlights of his season: 16.7 strikeouts-per-nine-innings ratio is the best ever, opponent batting average of .128 is best ever, 3.8 hits per nine innings is lowest ever.
Kimbrel's 2012 season was not just dominant but historic.
The fact that he will not even be acknowledged as a finalist is shameful and head-scratching.
It's hard to imagine from a Braves fan perspective, but Kimbrel is underrated around the league.