Power Ranking the Top 10 Current Golfers You've Never Heard of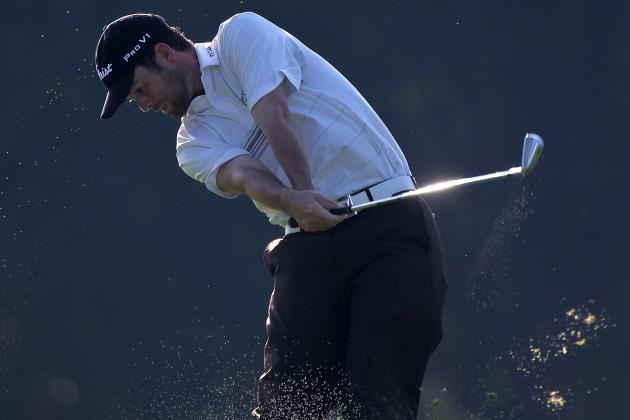 Jonathan Ferrey/Getty Images
Do you recognize this man? It's Robert Streb.
There are hundreds of golfers who try to make a living each year on the PGA Tour.
There are also hundreds of golfers who try to get experience and make a living on the Web.com Tour.
And there are thousands of golfers who spend their time trying to improve their games, get experience and make some sort of life and living on the various mini-tours around the world.
As you can imagine, there are varying degrees of players out there, from the familiar faces we see on the PGA Tour every week to the guys who are pretty good players that we've never heard of.
Check out this list of 10 guys in that latter group.
Begin Slideshow

»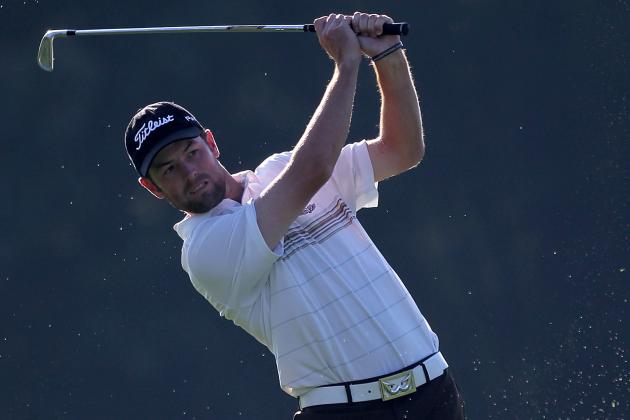 Jonathan Ferrey/Getty Images
Robert Streb got his Web.com Tour career off to a fast start.
A 25-year-old from Oklahoma, Robert Streb had an impressive first full year on the Web.com Tour.
He finished in the top 10 seven times, including winning the Mylan Classic by shooting rounds of 64-69-69-64.
He finished seventh on the Web.com money list and his second full year as a professional will be spent on the PGA Tour.
Maybe it was a precursor of things to come, but he won the 2009 Oklahoma Open, his first start as a professional.
Michael Cohen/Getty Images
Paul Haley II started fast, finished slowly on Web.com Tour.
Just 24 years old, Paul Haley II made quite an entry onto the Web.com Tour in 2012.
He earned his first pro victory in just his third professional start, a win keyed by a pair of 64s in the second and third rounds of the Chile Classic.
That quick start helped him overcome a finish that included him missing seven of his final 12 starts and allowed him to finish the season 12th on the Web.com Tour money list.
That earned him playing privileges on the PGA Tour in 2013.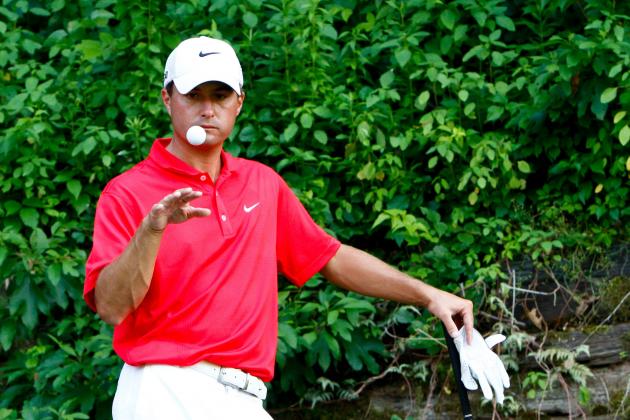 Debby Wong-US PRESSWIRE
Kevin Kisner tried to be first Web.com Tour player to successfully defend a title.
Kevin Kisner had a good year on both the Web.com and PGA Tours. He made the cut in half of his 20 starts on the PGA Tour, including a tie for 10th at the RBC Canadian Open.
On the Web.com Tour, he came up just short of becoming the first player on that tour's history to successfully defend a title.
He won the Mylan Classic in 2011 and opened his defense by shooting rounds of 67-72 for a two-shot lead.
He shared the 54-hole lead and came into the final hole a shot out of the lead.
But the 28-year-old Kisner dumped his approach shot into a hazard in front of the green and finished with a double bogey.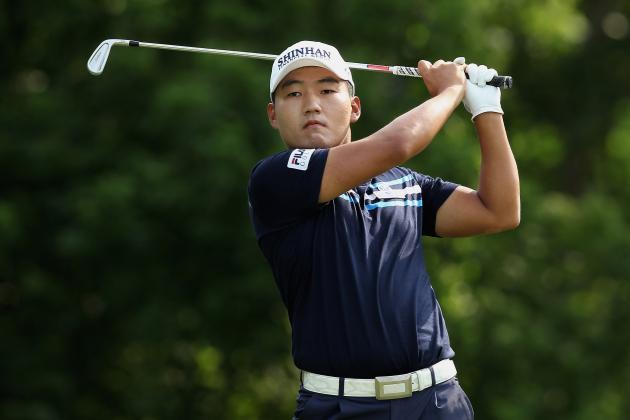 Scott Halleran/Getty Images
Sung Kang missed 12 consecutive cuts to close out 2012.
This 25-year-old native of South Korea turned pro in 2007, but didn't get to the PGA Tour until 2011.
He made it by finishing 16th in the PGA Tour Qualifying Tournament. He took advantage of that by posting six top 25s in 21 starts.
He finished in a tie for seventh at the Viking Classic and capped it off in spectacular fashion, making birdie on the 72nd hole of the Children's Miracle Network Hospitals Classic.
That moved him inside the top 125 on the money list and retained his card.
In 2012, he missed his last 12 cuts to end the season.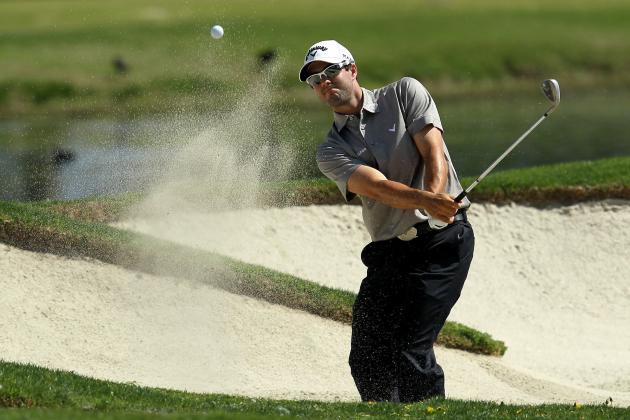 Stephen Dunn/Getty Images
Adam Hadwin has been successful in RBC Canadian Open
It's not often you start a description of a golfer by saying "a native of Moose Jaw, Saskatchewan," but that's where Hadwin is from.
He just turned 25 and has spent the majority of his time on the Web.com Tour.
He made the cut in 2011 and 2012 in the RBC Canadian Open. Hadwin made the cut in all five PGA Tour starts he made in 2011 and had a pair of top-10 finishes.
Included in that was a tie for fourth in the RBC Canadian Open.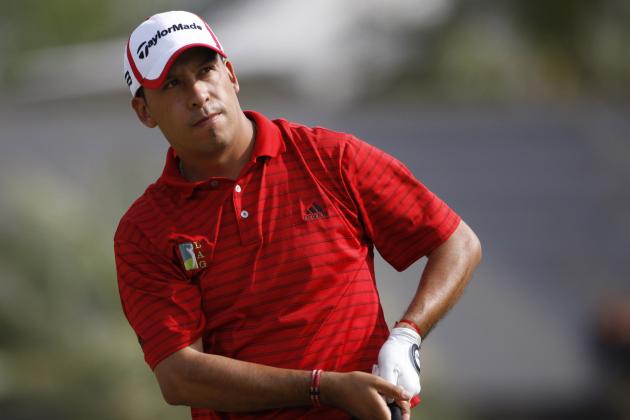 Dave Martin/Getty Images
Miguel Angel Carballo learned to play golf by swinging a tree branch.
Miguel Angel Carballo, a 33-year-old native of Argentina, has labored on the Web.com Tour from 2007-11.
All of that grinding in the "minors" paid off with a 2013 PGA Tour card after he finished 10th on the Web.com money list.
Carballo has played in 25 PGA Tour events, registering two top 25s.
He's one of those great stories in golf, getting his start as a caddie at age 11.
He learned to swing with a tree branch and earned money by selling golf balls he retrieved from ponds.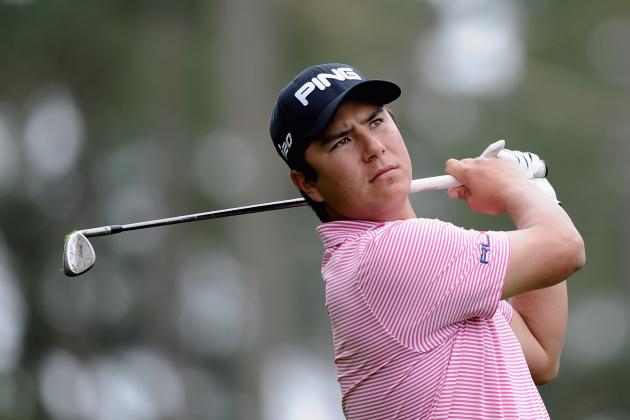 Harry How/Getty Images
Zach Miller captained the 2007 Stanford team that won an NCAA title.
A 28-year-old California native, Zach Miller tied for sixth in the PGA Tour Qualifying Tournament following the 2010 season and his first full season on the PGA Tour was not a raging success.
He missed the cut in 17 of 30 events, making over $400,000.
He played in 12 events in 2012, missing eight cuts. He was the team captain of the 2007 Stanford University team that won the NCAA title.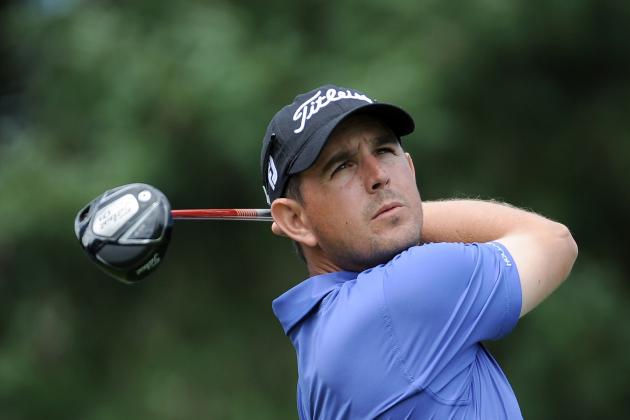 Harry How/Getty Images
Matt McQuillan fell flat on PGA Tour in 2012.
Matt McQuillan, a 31-year-old native of Kingston, Ontario, tied for 16th at the 2010 PGA Tour Qualifying Tournament to earn playing privileges for 2011.
He registered three top 10s, including a tie for third at the John Deere Classic.
He earned a half-million dollars.
This year wasn't quite as good, however. In 11 starts, he missed the cut nine times and finished 72nd and 75th in the other two.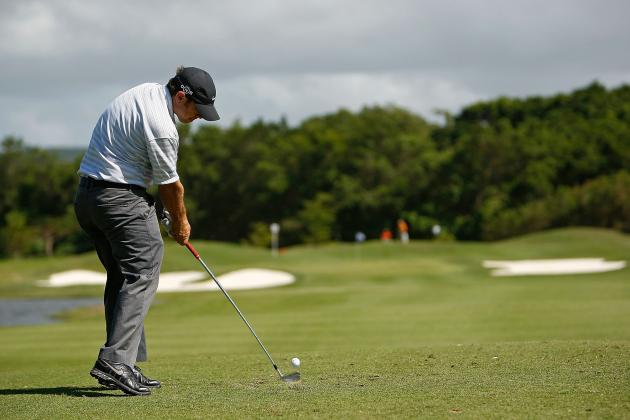 Mike Ehrmann/Getty Images
Stephen Gangluff fires for the pin.
Stephen Gangluff turned pro in 1996 and has been struggling ever since to make it onto and then stay on the PGA Tour.
The Ohio native is 37 years old and has competed in 58 PGA Tour events. He's managed just three top 25s in those and made $342,187.
He finished second in the 2011 PGA Tour Qualifying Tournament, keyed by a 64 in the third round.
He started 23 times and missed the cut in 17 of those.
He qualified for the 2001 U.S. Open and paid for his own way to Tulsa by handling golf bags for $6 an hour at a Virginia country club.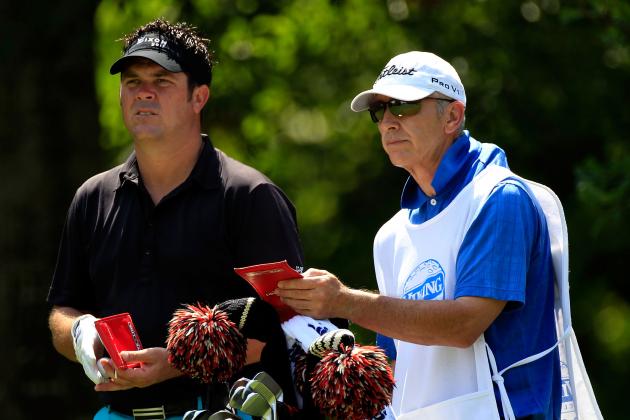 Sam Greenwood/Getty Images
Eric Axley has spent several years looking for answers.
It seems like a long time ago, but Eric Axley won the 2006 Texas Valero Open.
The 38-year-old Tennessee native had a couple reasonable seasons in 2007 and 2008, tying for ninth in the U.S. Open in 2008, but has struggled since then.
He played six times in 2010, playing out of the Past Champion category and didn't make a cut in two starts in 2011.
He's made over $2.7 million in 144 PGA Tour events.