WTA Top 10: Report Cards for 2012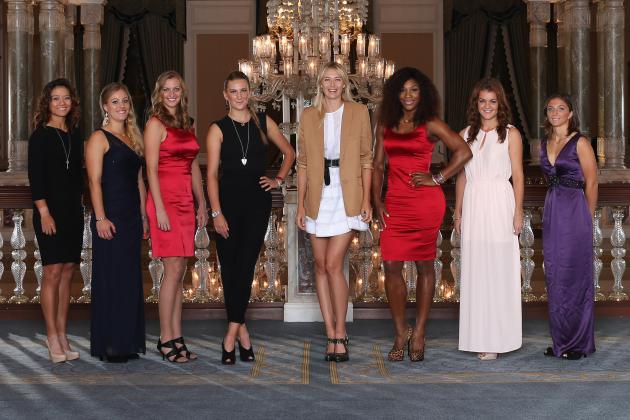 Julian Finney/Getty Images

Another WTA season has come and gone, setting up an intriguing 2013 season.
From Victoria Azarenka's breakthrough season, overtaking Caroline Wozniacki as world No. 1—to Serena's dominant second half, no week in the WTA tour has been uneventful.
Istanbul created some last minute drama and quality matches, but again, Serena prevailed with relative ease.
All and all, 2012 was a change of pace, seeing new faces in Grand Slam finals and in the top 10, while saying goodbye to one of the decade's best and nicest players, Kim Clijsters.
Lets look at the year-ending top 10 ladies and their respective seasons.
Begin Slideshow

»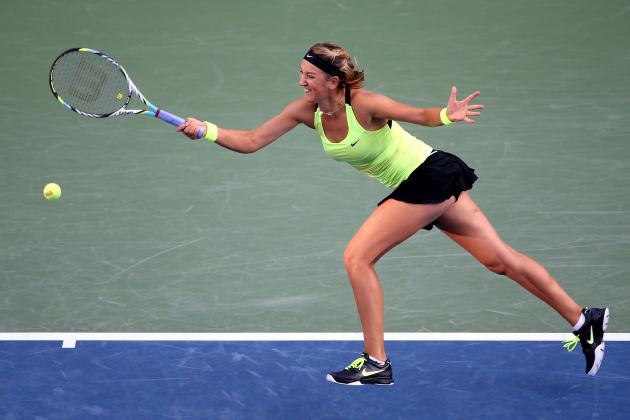 Clive Brunskill/Getty Images

Six titles: Sydney, Australian Open, Doha, Indian Wells, Beijing, Linz
Finalist: Stuttgart, Madrid, US Open
Olympic Bronze Medalist
Year-ending world No. 1
The biggest surprise on the WTA tour this season was Azarenka's 26-0 start to the year, convincingly taking out Sharapova in Australia and Indian Wells before coming back to reality and crashing out of Miami.
No doubt, this was Azarenka's best season to date, however, the "real No. 1" of 2012 belonged to someone else. Despite defying recent world No. 1's with no Grand Slams (a la Caroline Wozniacki, Dinara Safina and Jelena Jankovic) with her Australian Open crown, Azarenka had her slumps this year, including the clay court season and (understandably) wiping out at the WTA Championships.
Let's hope Azarenka can keep up the intensity displayed at the US Open in the coming season, and not the Azarenka we saw in Istanbul.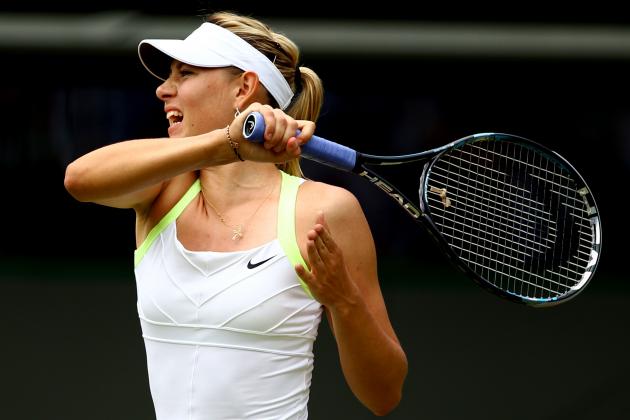 Clive Brunskill/Getty Images

Three titles: Stuttgart, Rome, Roland Garros
Finalist: Australian Open, Indian Wells, Miami, Beijing, WTA Championships
Olympic Silver Medalist
Like Azarenka, 2012 was a big stepping-stone for Sharapova's career, proving that she can compete for majors. She also joined a group of elite women this year, by capturing a career Grand Slam at Roland Garros. Sharapova seemed more confident in her game after coming in second to Azarenka for the beginning of the season. She dominated the clay court stint (something uncharacteristic of her) and handled the pressure in Paris after favorite, Serena, lost in the opening round, helping Sharapova regain the No.1 ranking for a month.
And, despite the one-sided scoreline against Serena at the WTA Championships, Sharapova played as well as she could, producing a high quality match.
However, Sharapova will need to solve her Serena and Azarenka problems if she wants Grand Slam number five in 2013.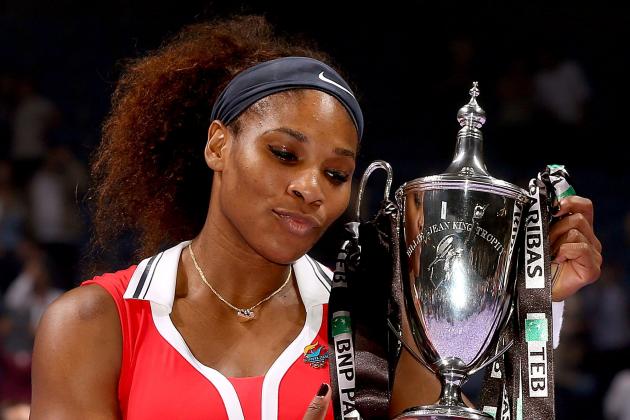 Matthew Stockman/Getty Images

Six titles: Charleston, Madrid, Wimbledon, Stanford, US Open, WTA Championships
Olympic Gold Medalist
Really, Williams grade should be around A+++++++++++++++ based on her last five months of play, dismantling her so-called "competition" in Istanbul and not dropping a set en-route to the title.
Even the final against Sharapova (who played a quality match) was easily won 6-4, 6-3 without facing a break point on her serve. After the win, she told reporters that via ESPN,
"Now that I can be honest, I really wanted to win," Williams said. "I wanted it so bad, but I didn't want to say it ... It was really important for me to end the year with this title in particular."
With two grand Slams, a gold medal and the year-end championships, how did Serena finish behind Azarenka? Well, besides playing a limited schedule compared to the other top players, Serena's first half of the season was below average, losing early in a place that she regularly dominates, the Australian Open, and then really early in France, losing in the first round after winning the first set.
Since that match against Virginie Razzano, Williams silenced her critics the rest of the season with dominate serving and all-around game. She proved that if she is set on a title, like she was in Istanbul, then no one will get in her way.
The field in Australia should be afraid, very afraid.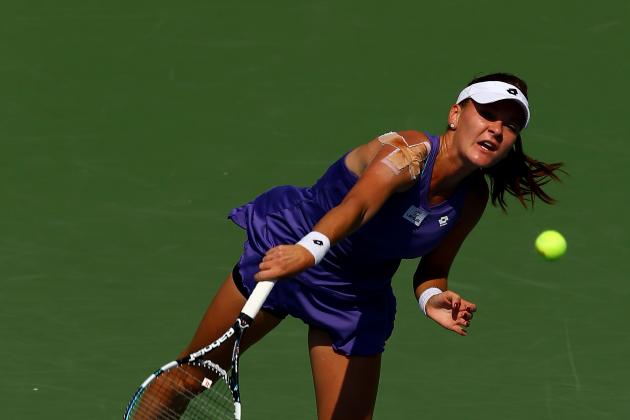 Al Bello/Getty Images

Three titles: Dubai, Miami, Brussels
Finalist: Wimbledon, Tokyo
Radwanska not only reached her first Slam final this season, but also cracked into the Top Four for the first time in her career. Miami, this spring, was her turning point from Top 20 player to Grand Slam contender, defeating Venus Williams in the quarterfinals and Maria Sharapova in the finals.
After minor hiccups during the clay court season and the first week of the grass court season, Radwanska found her game at Wimbledon, defeating tricky Maria Kirilenko and Angelique Kerber before totally changing the momentum against Serena Williams in the final. She made it a three set final for the first time since 2006.
Radwanska finished the year strong, defeating Petra Kvitova convincingly in Istanbul and battling it out against Sara Errani and Maria Sharapova before being physically worn out against Serena Williams.
Her so-so play after Wimbledon drops her A- season to a B+, however,she is poised to have a successful 2013 season.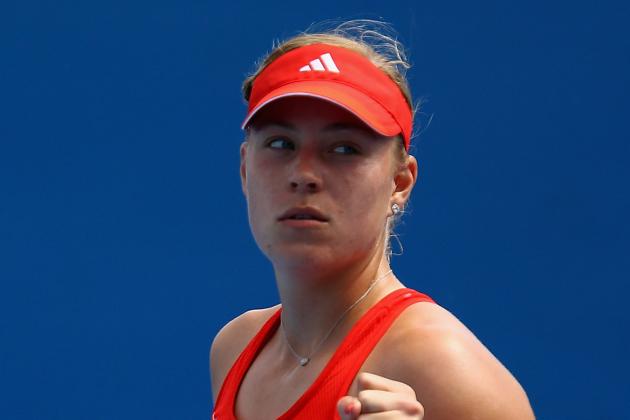 Clive Brunskill/Getty Images

Two titles: Paris, Copenhagen
Finalist: Eastbourne, Cincinnati
After a successful 2011, reaching her first Slam semifinal in Flushing Meadows, high hopes were set on Kerber, along with Andrea Petkovic, to revive women's tennis in Germany. However, the two players took difference courses, as Petkovic sustained injuries throughout most of the season, and Kerber had an above average season, ending the year in the Top Five for the first time in her career.
With that said, Kerber experienced a some-what spotty season, with highlights of defeating former No. 1's, Wozniacki, in her home country, Clijsters at Wimbledon, Serena Williams in Cincinnati and Venus Williams at the US Open. But the low lights included early losses at the Australian, French and US Open, despite performing well at the lead up events.
Kerber did provide a good show at Wimbledon, reaching her second Slam semifinal, and outlasted grass court specialist Sabine Lisicki in a very entertaining quarterfinal match.
Kerber ended the season flat at her first WTA Championships, failing to defeat Azarenka and, like most women on the list, is looking forward to the offseason.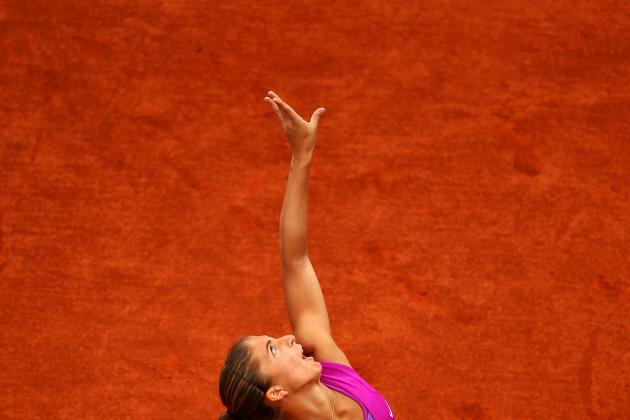 Clive Brunskill/Getty Images

Four titles: Acapulco, Barcelona, Budapest, Palermo
Finalist: Roland Garros
One of the hardest working woman on tour, Errani brought a new, feisty face to the WTA Top 10. Starting in Australia, Errani came onto the scene reaching her first Slam quarterfinal by defeating hard court specialist Nadia Petrova and tricky opponent Jie Zheng, before bowing out to Petra Kvitova.
Still relatively unknown by May, the Italian beat previous French Open champions, Ana Ivanovic and Svetlana Kuznetsova, back-to-back in the early rounds before storming into her first Grand Slam final. Her Cinderella story ended with a resurgent Sharapova, but Errani didn't fade away. In New York, she proved Paris was no fluke by reaching the US Open semifinals.
A couple of weeks ago, Errani was again in a new territory, the WTA Championships, and lived up to her expectations, producing entertaining matches against Radwanska and Sam Stosur. Her display in Istanbul is proof that she will be tough competition next season.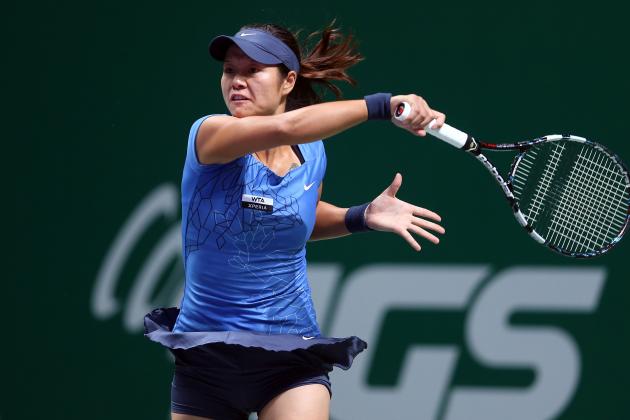 Julian Finney/Getty Images

One title: Cincinnati
Finalist: Sydney, Rome, Montreal
Compared to last season, Li took a step backwards, failing to make the quarterfinals of a Slam, losing an epic match to Kim Clijsters in Australia, and holding four match points in the second set tiebreak. In addition, her defense in Paris was lackluster, losing 6-0 in the final set to Yaroslava Shvedova in the fourth round.
Rays of hope did come for Li during the US Open series, when she reached the finals of Montreal and won Cincinnati before bowing out early again at the US Open. Li did end the season with a win in Istanbul, and like many on the list, hopes for a better 2013 season.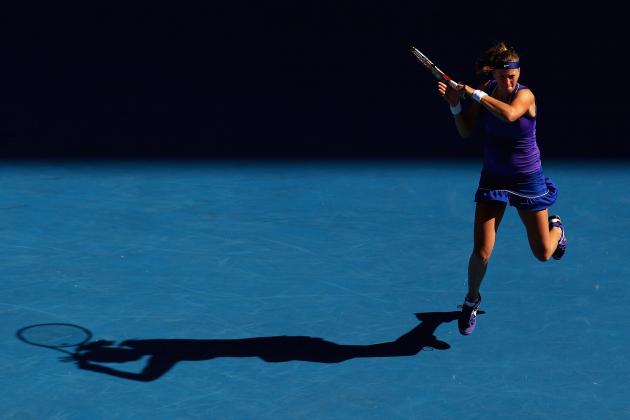 Ryan Pierse/Getty Images

Two titles: Montreal, New Haven
Kvitova, despite two Grand Slam semifinal appearances, was just plain average this season, and suffered from the famous "sophomore slump." After defeating Sharapova in her first Slam final at last year's Wimbledon, Kvitova couldn't get a single win over her this season.
Despite the US Open series title (thanks to Montreal and New Haven), Kvitova has some work to do if she wants to get back into the Grand Slam mix. She had to pull out of the WTA championships a couple of weeks ago, but found her form in Fed Cup the next week, as the Czechs went on to defeat Serbia.
Kvitova mentioned on her twitter that she's headed on vacation and will not be tweeting in the coming weeks. Code for "time to figure out a game plan for 2013."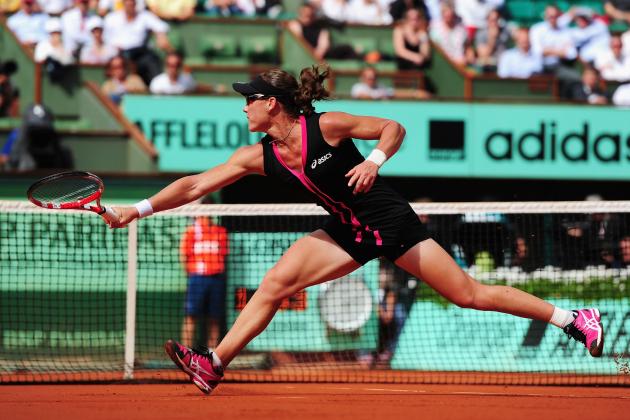 Mike Hewitt/Getty Images

No titles
Finalist: Doha, Moscow
Entering 2012, it was interesting to see how Stosur would handle the pressure at her first Slam since winning the US Open. The bad news for Stosur was that it came at home in Australia, which brought on even more pressure and resulted in a dismal first round loss.
Stosur's saving grace came at Roland Garros, reaching the semifinals for the third time in four years, and putting up a great defense in New York that most people didn't expect. Her quarterfinal match against Azarenka at the US Open was a tug-of-war battle and one of the best matches of the year on the WTA tour.
In Istanbul, it looked like Stosur (who replaced Kvitova) was ready to board that plane to Australia.
She remains a huge question mark for 2013.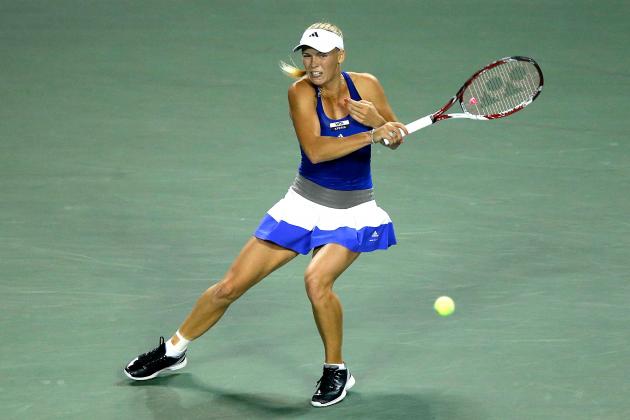 Kiyoshi Ota/Getty Images

Two Titles: Seoul, Moscow
Finalist: Copenhagen, Sofia
Due to her run to the finals of the "second tier" WTA Championships (Sofia), Wozniacki barely cracked the Top 10 for the year-ending rankings. She finally had to pay for her so-so play as world No. 1, losing the top ranking early in January and failing to defend her title at Indian Wells. In the final two Slams of the season, she failed to reach the second round.
The only reason Wozniacki doesn't get a "C" on her report card is due to her late resurgence this fall, where she won in Seoul and Moscow and reached the finals at Sofia. With that said, Wozniacki took a major step backwards this season, compared to her competition, including best friend Azarenka.
Will Wozniacki get that first Grand Slam, or was the last two years her best shot?
As of now, 2013 doesn't look so promising for the young Dane.