Roger Federer and the Greatest Attacking Tennis Players of All Time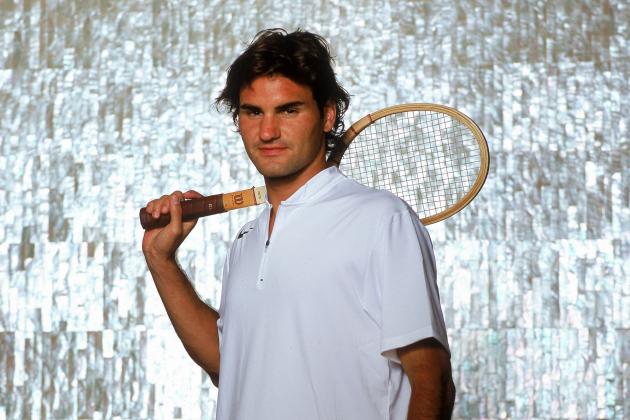 Adam Pretty/Getty Images

Roger Federer is the last great attacking tennis player of his time. He is the link from the early Open Era's classic attack game to the modern era's more defensive baseline bashing.
Tennis is not immune to time's constant changes. It ushers in new versions of technology, conditions and athletes. What was once a champion's standard for success can fade to obsolescence, leaving golden memories and digital arguments. Few adapt to win champions across generations.
Eleven years ago, Federer outplayed Pete Sampras at Wimbledon with the serve-and-volley formula considered the best chance for success at the time.
Three months ago, he outdueled Andy Murray at Wimbledon with his tremendous forehand and shot selection that produced 62 winners in an extraordinary performance of grass baseline play.
Federer's extended greatness hangs on his versatility, but how does he rate against the greatest attacking players of all time?
Begin Slideshow

»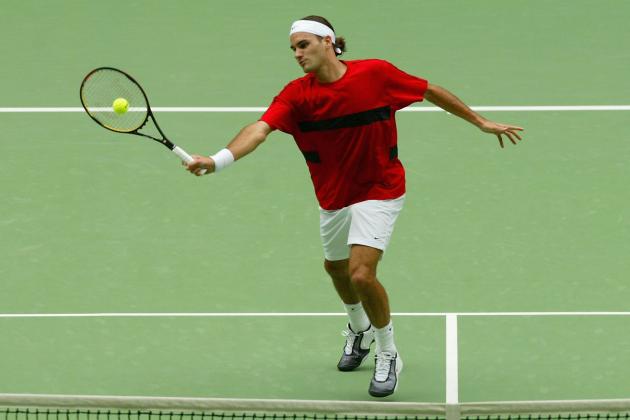 Adam Pretty/Getty Images

The attacking tennis player does not wait for another's errors.
He must dictate the match, win or lose, by employing his offensive skills. He will seek to hit outright winners or force the opponent into helpless errors.
The successful attacking player is aggressive but intelligent in playing the percentages when he is in control.
The attacker may often hit more unforced errors than his opponent, but his aggressive style is a weapon that forces the action, usually behind a big forehand or net game.
Typically, the great attacker has a variety of skills and will use calculated angles, power, spin and adjustments.
There have been many aggressive players who play a do-or-die style, but Grand Slam success is necessary for greatness. Gifted attack players such as Tim Henman and Patrick Rafter cannot be held at the same level as the following short list of attacking greats (listed in order of their careers):
Rod Laver
John McEnroe
Ivan Lendl
Stefan Edberg
Boris Becker
Pete Sampras
Roger Federer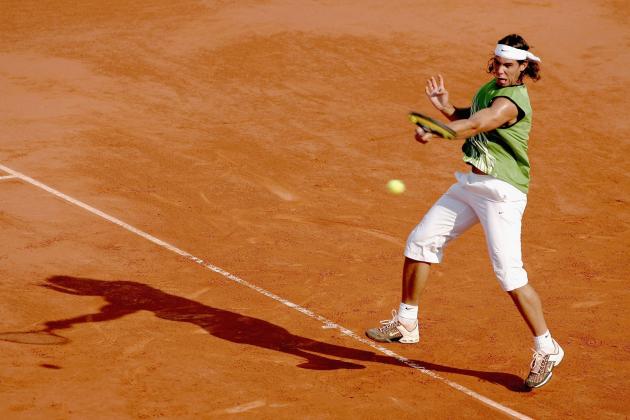 Michael Steele/Getty Images

By contrast, the baseline player prefers a ground war.
He prides himself on overpowering his opponent from the back of the court through consistent strokes. Often, he is more than willing to pound away with 20 or more strokes, betting that the opponent will not have as much consistency or precision.
The baseline player may still be offensive, but usually through powerful and deep set-up shots from beyond the court. His preferred method of countering an attacker is to hit a breathtaking passing shot.
Until the age of Federer, the baseline player was typically a clay-court specialist or one who could win on hard courts if the draws eliminated other favorites.
There have been many excellent baseline players, but only a few have won Grand Slam success outside the French Open.
A player like Jim Courier could be aggressive with his forehand but was clearly a baseline opportunist. The following seven players became legends from the baseline. They attacked at times but must be categorized as groundstroke players.
Jimmy Connors
Guillermo Vilas
Bjorn Borg
Mats Wilander
Andre Agassi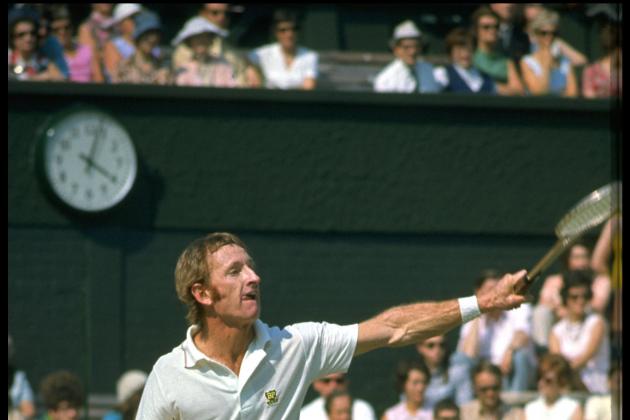 Getty Images/Getty Images

In the early Open Era, Rod Laver's brand of attacking tennis thrived through the conditions and technology of the time.
Laver was the ultimate all-court player who used his speed, agility and movement to set up aggressive angles and winners. He had a masterful touch at the net with drop volleys and could hit aggressive approach shots with a slice or topspin.
Laver's tennis was performed with three of the Grand Slam venues on grass. He wielded a small, primitive racket that demanded creativity from his attacking style.
Tennis's lack of modern technology did not provide the kind of power for immortal baseline play. The conditions for his game were perfect, and they aided many other attacking players.
Laver must also be credited for the influence he had on subsequent players to play an attacking style.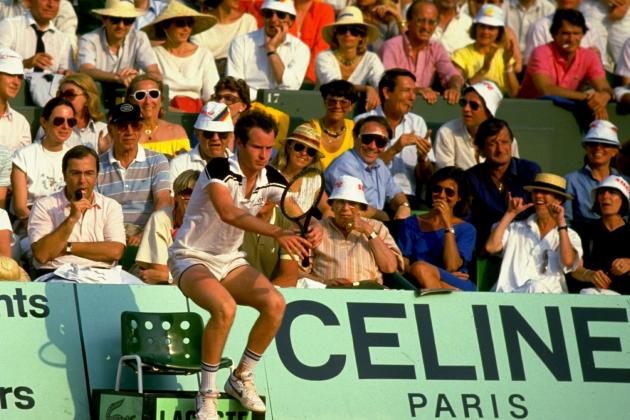 Steve Powell/Getty Images

John McEnroe flourished with his attacking serve-and-volley game from the late 70's to the mid 80's.
Had it not been for some of the newer graphite rackets and big servers, McEnroe may have extended his greatness for a few more years. It was getting harder to be an attacking player because of the new power players.
Still, conditions were good for Pat Cash, Stefan Edberg and Boris Becker to continue the aggressive serve-and-volley game into the next decade.
Getty Images/Getty Images

Bjorn Borg may have learned to attack more at Wimbledon, but spiritually, he was always a baseline player.
Could he have become a power baseline player had he played another five years?
The mid-80's conditions were a large factor in helping Ivan Lendl's aggressive baseline game.
He made it his mantra to take the new graphite rackets and hit through the entire court. His big forehand dominated the rest of the decade.
Unlike Mats Wilander, he refused to simply strategize with his groundstrokes. He was a baseline attacker who chose offense over defense.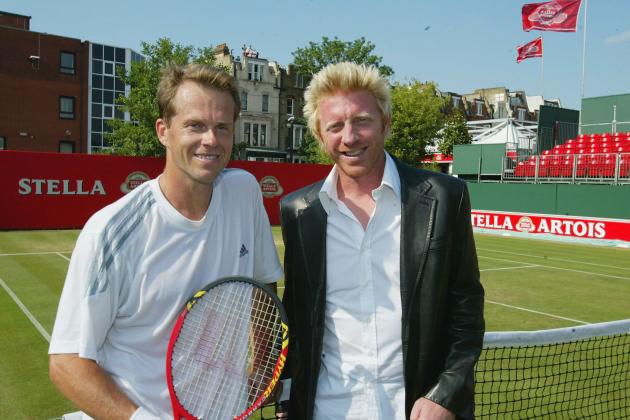 Phil Cole/Getty Images

Stefan Edberg and Ben Becker were also forces of the late 80's who combined the classic serve-and-volley game with their athleticism.
Edberg's grace and Becker's power were nurtured most at the fast grass at Wimbledon and the hard courts at Flushing Meadows.
Few players at the time could make them pay consistently enough with passing shots. Baseline players were still experimenting with extreme Western grips and heavy topspin. Edberg and Becker dictated their victories.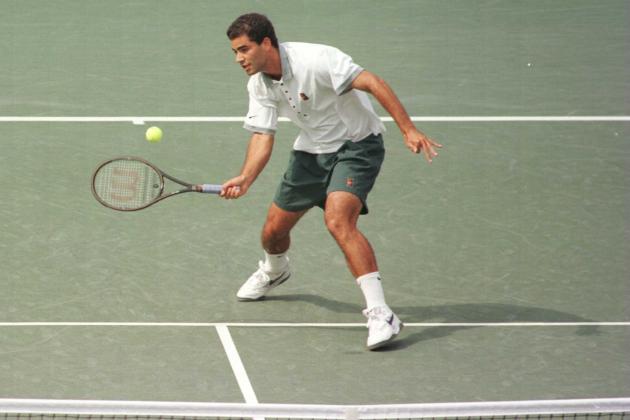 Simon Bruty/Getty Images

Pete Sampras was the final evolution of the big server who covered the net.
He was at his best as an attacker, though he often craved using his all-court skills. He often wanted to prove he could beat Jim Courier and Andre Agassi from the baseline.
Though a great attacker, Sampras's epic battle with Alex Corretja in the 1996 U.S. Open was largely due to his stubbornness to stay back and trade groundstrokes. Fortunately, he had coach Paul Annacone to encourage his more aggressive style at the net.
By the time Sampras finished his career, conditions were changing rapidly. Baseliners such as Marat Safin and Lleyton Hewitt were troubling him, and the grass at Wimbledon became slower in 2001.
His tennis style of attacking is all but extinct now, and it's debatable to what extent his former style could still dominate. He would undoubtedly still win plenty of Grand Slams if his prime entered the 21st century, but he would likely make adjustments to do so.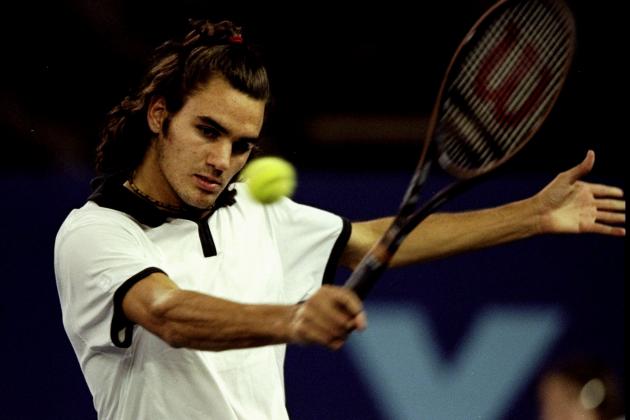 Clive Brunskill/Getty Images

There is a strong case to make for Roger Federer as the greatest attack player of all time.
Though he is not listed at the top as a serve-and-volley specialist, Federer's early career proved that, had conditions been more retro, he would have adapted this style and carved out a legendary career.
But the 21st century led to more dramatic changes in tennis, and almost none of them were conducive to serve-and-volley tennis. Slower courts and new polyester strings have set up bullet passing shots and wicked topspin.
The attacker has been marginalized. He shows up with an array of martial arts skills, but he has been shot down by a long-range rifle.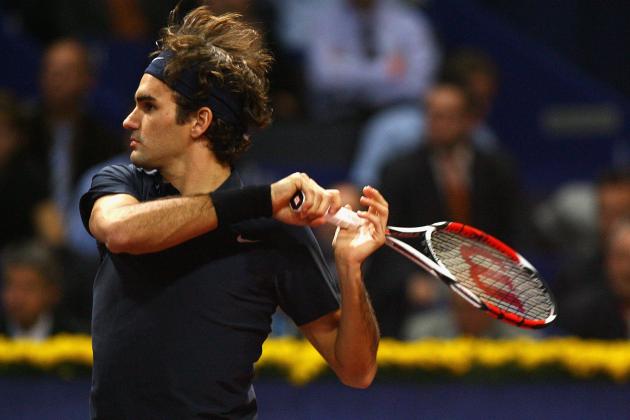 Ryan Pierse/Getty Images

Federer has always been an attacker. His early prime years adjusted to the conditions with his fabulous footwork.
Like Lendl, Federer looked to step inside the baseline and unleash his fluid forehand. He hit beautiful flick backhands with laser-like pace when stretched wide or when a passing shot was paramount.
Above all, he is a shot-maker, his computerized brain dialing in for the right pace, spin and location. His attacking style is power and finesse.
He has added drop shots and greater variety by using backhand combinations of slice and topspin.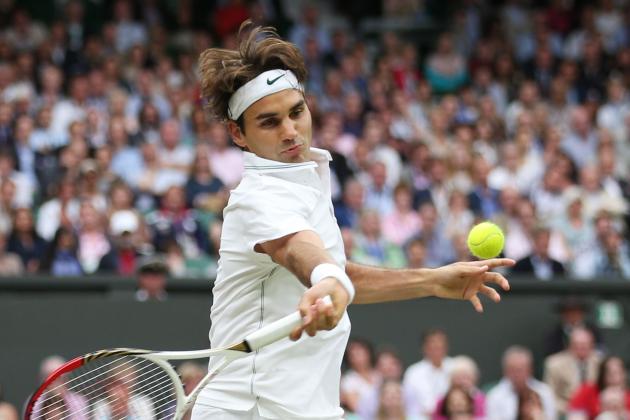 Clive Brunskill/Getty Images

Federer has adjusted to the bludgeoning ways of younger champions and new competitors, never sacrificing his penchant for attacking tennis.
There are still hitters who can occasionally overpower Federer or run him to the sidelines, but his success and No. 1 ranking continue because he controls the match with his attacking variety.
He backs up his serve by seeking to put away subsequent shots. He uses intelligence in the ways he attacks, and his mentality to dominate accepts the challenge to win his way.
Is Federer the greatest attacker of all time? Certainly nobody has had his success through conditions that are another world to classic attackers like Laver and McEnroe.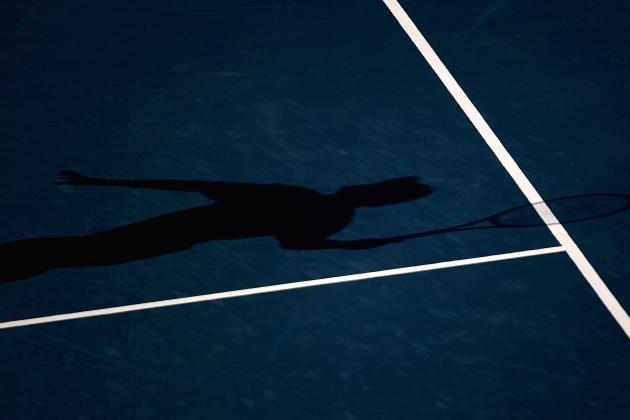 Sean Garnsworthy/Getty Images

Someday, we will see another wonderfully gifted attacking player. His style will also adapt to the conditions, and he will capture the fascination of the tennis world. We will witness a new kind of champion, but one who will carry on the bloodlines from Laver to Federer.
Will he bear resemblance to his attacking forefathers?
Or will he create a new formula for attacking tennis?
Conditions and athletes will force him to create and adapt to the best possible manner to win.
Stay tuned.
Click here to review Nadal's impact on the ATP