Tennis 2012: Most Jaw-Dropping Moments from This Past Season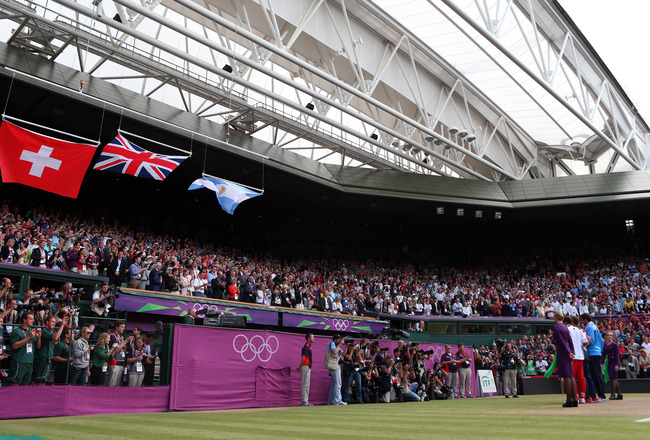 Julian Finney/Getty Images
2012 saw tennis in different avatars, all of them enhanced the global status of the sport.
There were highs and lows for the players themselves, but the sport remained the winner always.
A new Grand Slam champion on the men's tour while the women's tour had new No. 1 stars, though not everyone was convinced about the logic of the ranking system.
No. 1 or not, players gave their best in moments that would go on to define their identity in the game.
Let us look at such moments, the ones that define the 2012 season.
Line Judge vs. Nalbandian
Matthew Stockman/Getty Images
David Nalbandian was leading against his opponent Marin Cilic in the Aegon Championships final when there was a line call that he did not like.
Nalbandian kicked an advertisement hoarding that injured the linesmen so hard that blood started flowing immediately.
Nalbandian was disqualified from the tournament immediately!
The Date Show Rolls on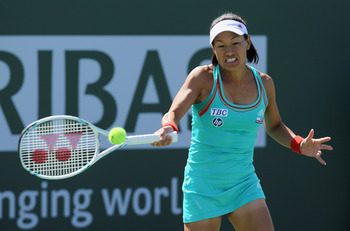 Jeff Gross/Getty Images
While the players whom she competed with are plying their wares on the Senior Tour, Kimiko Date-Krumm is still actively participating in competitions around the world!
42 and still young, Date-Krumm has played with the likes of Steffi Graf, Monica Seles and now Victoria Azarenka and co. This year, in fact, she won an ITF Tour title!
Her intensity as well as endurance is unnatural for the women's tour that is desperately looking for high-class competition.
Colour in Wimbledon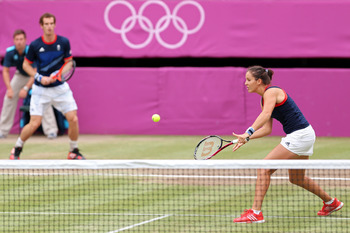 Clive Brunskill/Getty Images
Wimbledon has always been associated with white. It was a surprise for everyone when colour was introduced during the Olympics.
Though initially it seemed odd, the authorities seemed to have pulled the trick of combining tradition and modern fashion well enough.
Australian Open 2012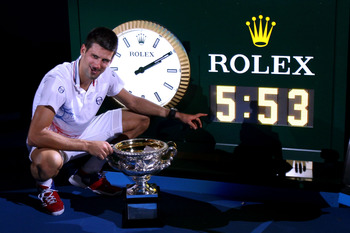 Scott Barbour/Getty Images
The first Grand Slam saw one of the greatest Grand Slam finals played out between Novak Djokovic and Rafael Nadal.
The final was the longest in the history of Grand Slam and saw Djokovic win a third consecutive Grand Slam.
Not many expected Djoker to pull the rug under Nadal's feet after such a lengthy slugfest!
Serena's Year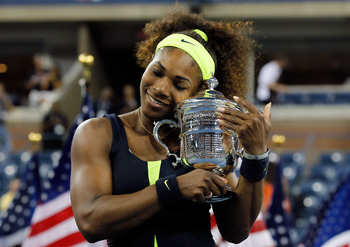 Mike Stobe/Getty Images
Serena Williams lost in the first round of the French Open. After that surprise, what followed did not stun many.
The performances that followed were really jaw-dropping. Complete dominance is probably an understatement.
Just one loss in five tournaments after the French Open while she won Wimbledon, the Olympic gold and the US Open title.
Amazing!
Rafael Nadal's Seventh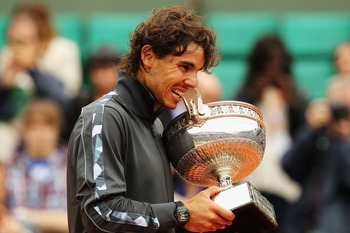 Matthew Stockman/Getty Images
Rafael Nadal won a record seventh French Open title this year defeating Novak Djokovic in the final after rain extended the tournament by an extra day.
Nadal had tied the number of titles with Bjorn Borg last year but very quickly extended his record by one more this year.
It is unlikely that Nadal will be beaten again at Roland Garros if and when he turns up again.
A Brit Winning a Grand Slam After 76 Years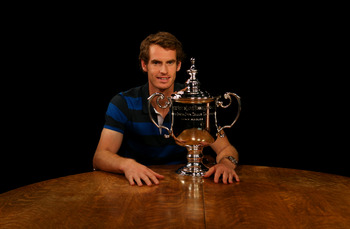 Clive Brunskill/Getty Images
Andy Murray realised his country's dream of 76 years when he won the US Open in September.
By becoming the first player since Fred Perry, Murray brought his country to a standstill when he defeated Novak Djokovic in the finals.
It is no surprise that his sights are on the No. 1 ranking next.
Federer's Seventh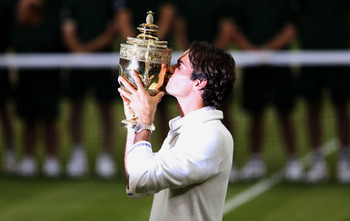 Julian Finney/Getty Images
If Rafael Nadal was the king of red clay, Federer was once again the king of green grass!
Federer claimed his seventh, though as of now he still shares the record (with his friend Pete Sampras).
With this win, Federer showed his detractors that he was still capable of winning a Grand Slam!
Nadal's Wimbledon Upset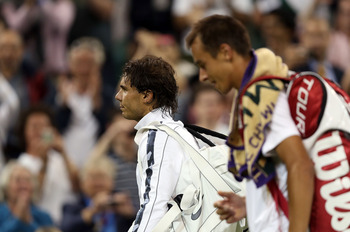 Clive Rose/Getty Images
Rafael Nadal was shocked by unknown Lukas Rosol in the second-round of Wimbledon 2012.
This was one of the greatest shocks this year and pushed Rafa to a self-imposed exile mostly due to injuries.
Nadal had never exited out of a Grand Slam earlier than this in previous years and this was an event that recorded the same impact as an earthquake.
Federer's Early Exit in the US Open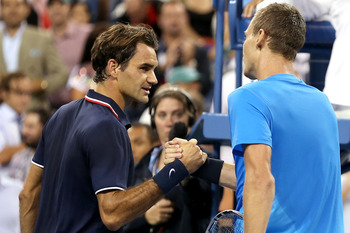 Matthew Stockman/Getty Images
Roger Federer lost in the quarterfinal of the US Open to Berdych, the earliest he had exited from the venue in a while.
Federer entered the Slam ranked as No. 1, but Berdych did not let it impact his game and that drove Federer out of the tournament.
This paved the way for Murray to post his first Grand Slam win.
Keep Reading