How USA Tennis Can Lie, Cheat and Steal Back Popularity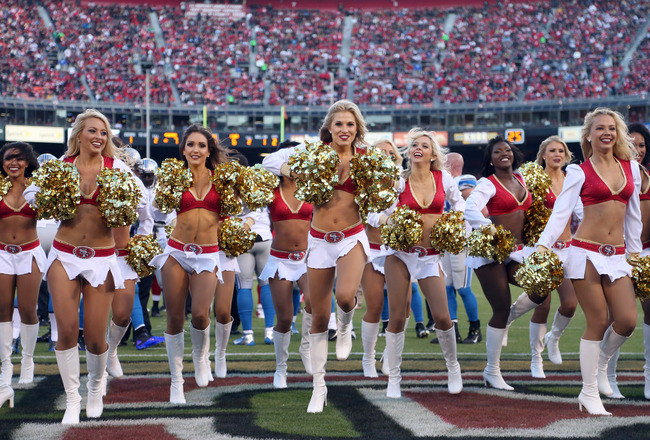 Popularity Contest
Ezra Shaw/Getty Images
Fizzing balls, molasses grass, catgut gone synthetic.
Yadda yadda yadda - American male tennis domination fading alongside boy bands.
For a more thorough post mortem, see JA Allen's expose.
In truth, a decade spent in the rankings pits was probably foreseeable. Tennis has never lured the nation's fastest, highest and strongest.
It's seldom ever tried.
To pander would be a betrayal of the game's exclusionary ethos. (Really, how many pick-up sets have ever been contested in downtowns everywhere?)
The 1990s saw Sampras and Agassi standing on the shoulders of giants, in a sport whose mass popularity had peaked with disco.
Consider: this year's US Open final between Andy Murray and Novak Djokovic netted the second lowest ratings' slice ever, down 12 percent from last fall. The Monday night showdown earned less than half the share of the Bengals-Ravens game played on the next channel.
Theories abound – Americans prefer teams, playoffs, fouls, Tiger Woods. More talent in the raw, less serving-since-preschool. More convenient TV timeslots at least.
If two men are squaring off, boxing gloves are expected. Or at least a few broken chairs.
But the real problem is, a sport undervalued is a sport underplayed.
And the chic, multilingual Europeans now holding court are unlikely ambassadors for a U.S. resurgence. This is a ratings knife fight, not the United Nations.
An American renaissance awaits an American face.
Until then, 15 of the cheapest tricks men's tennis can filch from today's more populist pastimes.
Hint - it may involve the iPhone 5.
No. 15: Mascots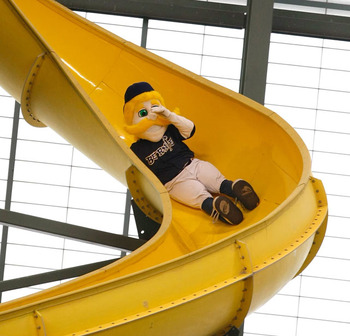 sportswithballsshow.com
A sausage race between sets might be over the top.
But is it asking so much if after every serving ace a larger-than-life mustachioed being flings itself down a beer slide as fireworks erupt?
No. 14: Weather Drama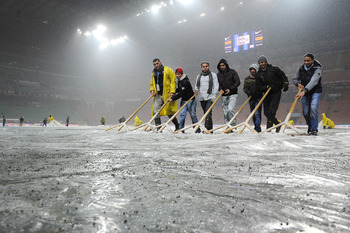 Tullio M. Puglia/Getty Images
Some of the most legendary matches in sports have been contested in flakes, lightning and earthquakes.
The men's final at the U.S. Open was delayed by weather, forcing the event to compete with Monday night football. Ratings sagged and the high wind was more vexatious than inspiring to watch.
Playing through the puddles would have been more thrilling.
No. 13: Fouls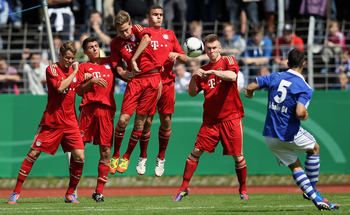 Friedemann Vogel/Getty Images
If a player gives lip or milks a medical T.O., the officiant should be prepared with a punishment: a free serve by the opponent, defendable only by a leaping body block.
No. 12: Really Hi-Def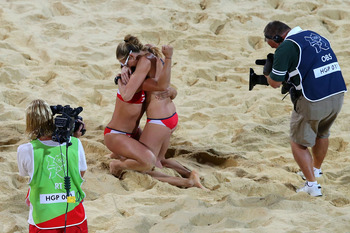 Kerri Walsh-Jennings and Misty May-Treanor
Ryan Pierse/Getty Images
Tennis camera angling hasn't changed much since Connors-McEnroe.
More intrusive footage could refresh perspectives on footwork, wrist technique and other compelling flexings.
No. 11: The Caddie Dynamic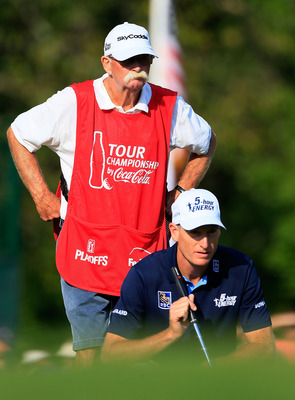 Sam Greenwood/Getty Images
The singular relationship between athlete and caddie cannot be underestimated.
Friend, foil, beast of burden, strategist—the caddie adds an on site tension that is both unique and oddly compelling to observe.
Every tennis pro could benefit from their wisdom. And the tell-all books would be priceless for the rest of us.
No. 10: Megatron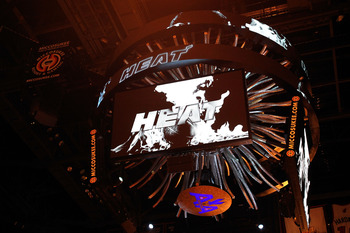 Ronald Martinez/Getty Images
Complete the Wimbledon experience with the strobe lighting and licking flames that only a two-ton telescreen can offer.
No. 9: Ad Power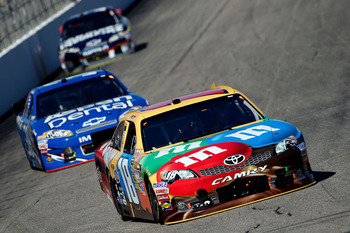 Jamie Squire/Getty Images
Nothing testifies to relevance like ads, everywhere.
Backboards screaming Prudential, a baseline Pepsi squiggle, a net strung with Taco Bell bells.
Despite a few sweatband swooshes, the free canvas is ripe for plastering.
No. 8: Accolades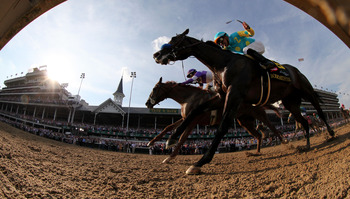 Rob Carr/Getty Images
Tennis Grand Slams are four of the most prestigious and famed sporting events every year.
Race for the "Quadruple Crown," anyone?
No. 7: Social Causes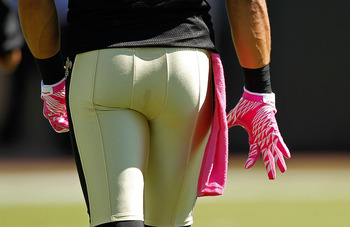 Mike Ehrmann/Getty Images
Tennis could make a statement with pink balls during worldwide tournies in October—Breast Cancer Awareness Month.
No. 6: Kiss Cam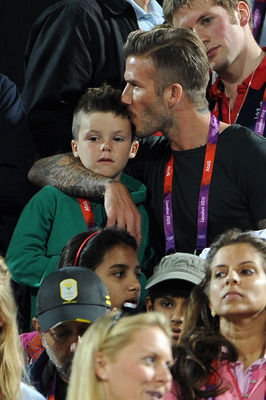 David Beckham with the love
Pascal Le Segretain/Getty Images
Always heartwarming and awkward.
No. 5: Fans Unleashed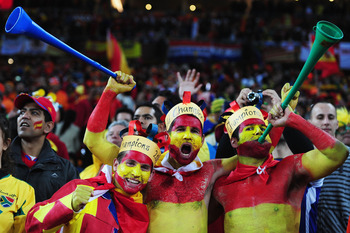 Clive Mason/Getty Images
Vuvuzelas, Atlanta tomahawk chops, drum corps, whistles and thundersticks to complement traditional tennis hooliganism.
No. 4: Ceremony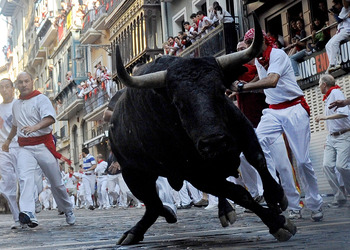 Pamplona's top athlete
Denis Doyle/Getty Images
The close of the Slam season could be marked by an annual celebratory goring.
No. 3: The Artistry Factor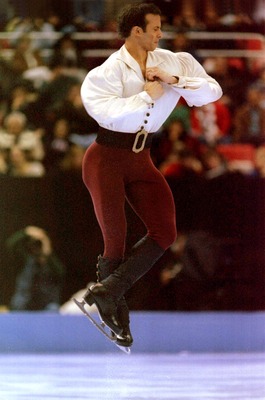 Brian Boitano 1994
Mike Powell/Getty Images
Critics of Raphael Nadal's grunts or Andy Murray's sweat socks would grouse in vain no longer if a judged artistry component is introduced into the the game.
No. 2: Ask the Audience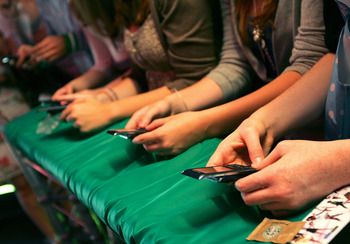 Tom Dulat/Getty Images
Dubious whether that forehand went out?
Ditch the frumpy trajectory animation and let the spectactors decide. A key pad or iPhone app could settle the point.
(Or at least equip Hawk-Eye with a husky robot voice)
No. 1: Halftime Show
Superbowl XLVI
Gregory Shamus/Getty Images
The greatest sport on earth deserves one.
Keep Reading