Davis Cup: Top 10 One-Year Performances of All Time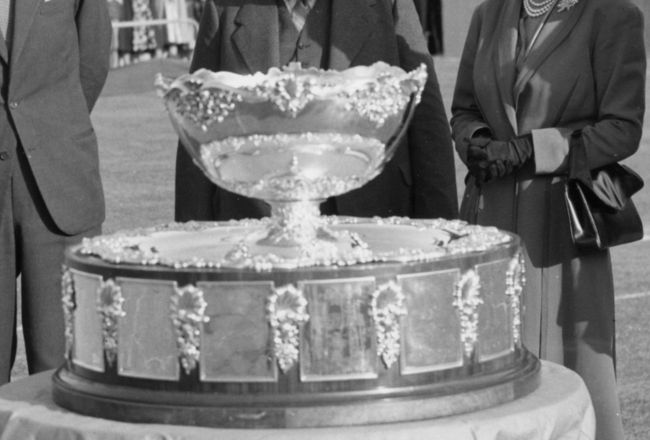 The 2012 Davis Cup tennis competition has narrowed down to Spain and the Czech Republic, and clutch play in November should decide who sprays champagne and who cries in their beer.
Heroes and goats come with the territory in the Davis Cup—its international element, five-set format, rowdy fans and acute pressure leaving players exposed like no other tennis event can.
Davis Cup may lack the star power it had during the days of Bill Tilden and the Four Musketeers, when it was the best players' highest priority, but it's lost nothing in terms of nationalistic fervor.
The growing list of first-time winners in recent years also means that players outside the United States, Britain, France and Australia are getting a taste of glory.
Read on for my ranking of the top all-time great one-year performances in the history of this global team competition.
Criteria for My All-Time List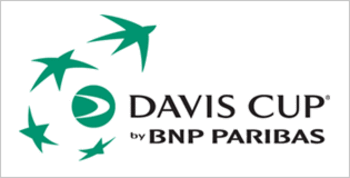 In selecting my top Davis Cup performances, I gave higher status to players who virtually won the trophy by themselves and whose absence would have meant certain defeat.
Fair or not, I also only considered great performances that led to the trophy ending up in that player's hands.
Third, I preferred players who overcame extreme difficulty to win their titles and, therefore, looked for instances in which players, for example, prevailed on their worst surface or in a hostile environment or defeated the highest-caliber opposition.
Finally, I considered great performances prior to 1972, when the defending champion needed only to win a single "challenge round" to retain the title, but I generally gave greater weight to players whose clutch performances were needed over four ties rather than just one.
Honorable Mention: David Ferrer in 2011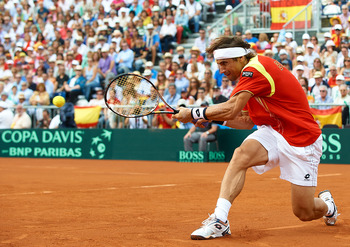 Ferrer: Spain's iron man
Manuel Queimadelos Alonso/Getty Images
Ferrer has been the "other half" of Spain's punishing clay-court duo of the early 21st century, but he also showed his versatility by defeating Andy Roddick and Mardy Fish on hard courts in the 2011 quarterfinals in Austin, Texas—two crucial, clutch wins in his country's run to that year's title.
Playing two big servers who can run away with a match if a player lets his nerves get to him, Ferrer won those contests with his stellar return game and ability to win baseline rallies under extreme pressure.
He also showed his "clutchness" in that year's final by gutting out a five-set win over Juan Martin Del Potro to give Spain a 2-0 lead after Friday's singles.
Ferrer barely misses out on the top 10 partly due to his lack of doubles play and also because, considering Rafael Nadal's greatness and Spain's depth, his presence was arguably not essential to his team's victory in the final.
No. 10: Ivan Ljubicic in 2005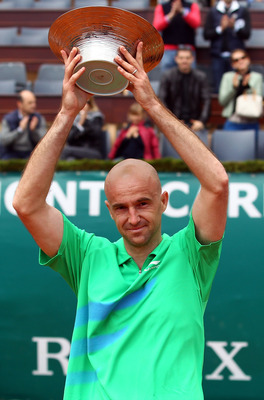 Ljubicic won all but one match in Croatia's run to the 2005 title.
Julian Finney/Getty Images
In 2005, a Davis Cup assignment didn't get much tougher than defeating Andre Agassi, Andy Roddick and the Bryan twins in the United States, yet that was what big-serving Ivan Ljubicic needed to do just to send Croatia into the second round.
He got that tie off to a great start by blitzing the eight-time Slam champ—and 2005 U.S. Open finalist—in straight sets in the first round. He then teamed with Mario Ancic to take the doubles point with a win over Mike and Bob Bryan, who would go on to become the winningest team in Grand Slam history.
If that wasn't enough, he wrapped up that upset by stunning the then-world's No. 3, Roddick, 6-2 in the fifth set, shrugging off a tiebreaker loss in the fourth set and overcoming cramps late in the match to take the victory.
The only blemish on his Davis Cup season was a big one, however, as he lost in the final to Slovakia's Dominik Hrbaty in five sets when trying to clinch the title.
He still won two of his three matches, though, and Mario Ancic wrapped up victory for Croatia with a straight-set win in the final rubber.
No. 9: Nicolas Escude in 2001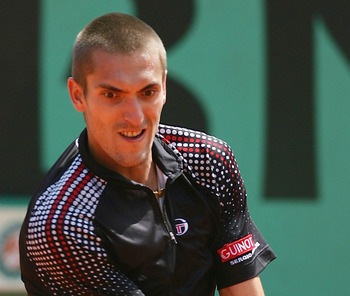 Escude had a dream year for France in 2001.
Clive Brunskill/Getty Images
The Davis Cup represents perhaps the best opportunity in tennis for unheralded players to shine.
And perhaps no player in Davis Cup history took advantage of that formatting quirk and of his golden opportunity to be a national hero than Nicolas Escude in 2001.
After not even competing for France in the first round, the 34th-ranked Escude scored a four-set win over "future GOAT" Roger Federer in Switzerland before clinching that quarterfinal tie with a victory over George Bastl 8-6 in the fifth set.
That performance earned him a spot in France's lineup against the Netherlands in the semifinals and Escude responded again with another 8-6-in-the-fifth triumph over Sjeng Schalken in Rotterdam.
Then, to fully secure his place in Davis Cup lore, Escude stunned the reigning U.S. Open champion and world's No. 1, Lleyton Hewitt, on grass in Melbourne and wrapped up his improbable Davis Cup season by clinching the title for France with a four-set victory over Wayne Arthurs, who had replaced the injured Patrick Rafter.
No. 8: Fred Perry in 1933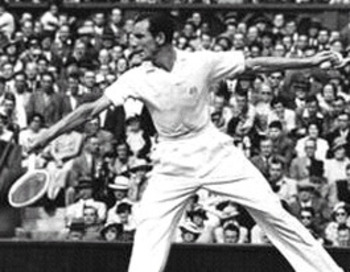 Fred Perry finally gets the Cup out of the hands of the French.
France's Four Musketeers formed one of the most invincible squads in Davis Cup history, winning six straight titles from 1927 to 1932, five of them coming in "challenge round" victories on red clay at Stade de Roland Garros.
It took one of the greatest tennis players of all time to finally end that run, but Britain's Fred Perry was up to the task.
In an up-and-down decisive fifth match in the 1933 Davis Cup final, Perry nearly went down two sets to love against Andre Merlin, but, according to Bud Collins' Total Tennis: The Ultimate Tennis Encyclopedia, he caught fire just in time to stave off two set points and turn the match around.
He then clinched the match 4-6, 8-6, 6-2, 7-5 despite blowing a 5-1 lead in the fourth set.
No. 7: Neale Fraser in 1959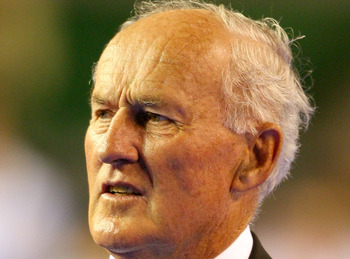 Neale Fraser carried Rod Laver to the 1959 Davis Cup title.
Matthew Stockman/Getty Images
Tennis' growth as a sport in the years after World War II was hurt by the absence of the greatest players from the biggest tournaments, including Davis Cup.
That shouldn't take away, however, from what Neale Fraser managed to accomplish in the 1959 season.
Compiling a 7-0 record in singles and a 3-0 record in doubles, he carried future all-time great Rod Laver, Australia's "other" singles player that year, to the title.
Laver lost both of his singles matches in the challenge round in Forest Hills against the defending champion United States, but Fraser did the heavy lifting by knocking off the previous year's hero, Alex Olmedo, in the opening match, combining with Roy Emerson to win the doubles and returning the Cup to Australia with a four-set victory over Barry MacKay in the reverse singles.
No. 6: Don Budge in 1937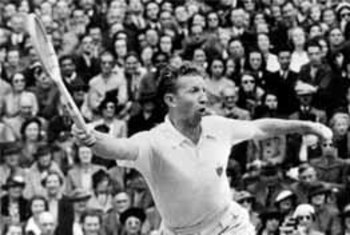 Budge's victory over Gottfried Von Cramm was an all-time great match.
A year before becoming the first player in tennis history to win the Grand Slam, Don Budge put together one of the great Davis Cup performances in the competition's history.
With war looming on the horizon, it was the Inter-Zonal match against Germany that proved the most memorable, especially Budge's showdown against Gottfried Von Cramm in the final match.
The American rallied from a 4-1 deficit in the fifth set to claim victory on his sixth match point, winning what Bill Tilden—the captain of the German team!—later told Budge was the greatest match ever played, according to Collins' Total Tennis.
Budge later capped off his great year by winning both singles matches and the doubles match in the challenge round against Great Britain.
No. 5: Pete Sampras in 1995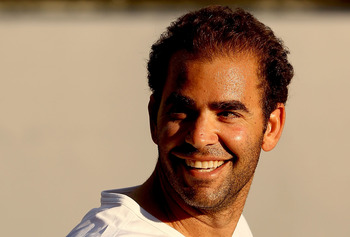 Sampras really could play on clay.
Matthew Stockman/Getty Images
Pete Sampras compiled one of the greatest resumés in tennis history, but of course the lone blemish was his failure to conquer the red clay at Roland Garros.
The closest he ever came was a semifinal appearance in 1996, when he lost to eventual champion Yevgeny Kafelnikov.
Not so well remembered, though, is that Sampras easily defeated Kafelnikov on clay a few months earlier in single-handedly leading the United States to victory over Russia in the 1995 Davis Cup final.
In his first singles match, he overcame severe leg cramps to eke out a five-set victory over Andrei Chesnokov.
Two days later, he dismantled a passive Kafelnikov to clinch the Davis Cup victory on his worst surface.
No. 4: Henri Cochet in 1928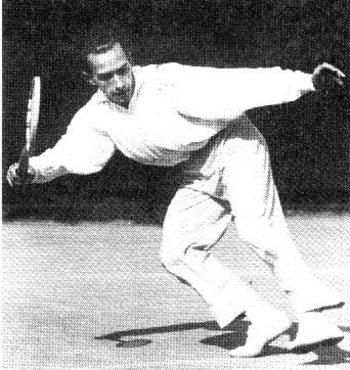 Cochet's performance in 1928 was one of the greatest.
From 1927 to 1931, Cochet compiled a 14-2 record in Davis Cup singles and doubles action—most of it taking place in challenge round action on the terre battue at Roland Garros.
Of all his achievements, however, his success in the 1928 competition stands out the most. The French had just wrested the Davis Cup away from the United States the previous year, despite Cochet having lost to Tilden in the singles.
Playing in the challenge round on clay at Roland Garros, built to tame Big Bill's power game, Cochet rose to the occasion. He defeated the once-invincible Tilden in doubles and then in straight sets in the deciding singles match, ensuring the Cup would remain in Europe.
The performance is most remarkable because Cochet's triumphs that year over Tilden meant the passing of the torch between two of the greatest Davis Cup squads in tennis history.
No. 3: "Big Bill" Tilden and "Little Bill" Johnston in 1920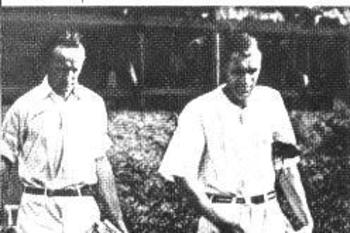 "Little Bill" and "Big Bill" led the dominant U.S. squad of the early 1920s.
Perhaps the most dominant Davis Cup team ever was the American squad led by "Big Bill" Tilden and "Little Bill" Johnston that won seven consecutive titles beginning in 1920.
Tilden, who had underachieved to that point in his career, started dominating tennis to an unprecedented degree that year and, according to Frank Deford's biography on Tilden, he "never lost a match of any significance, anywhere in the world" for a seven-year period ending in 1926.
While Tilden was the clear star of the 1920 Davis Cup, Johnston's performance was only slightly less impressive.
He also won all five of his singles matches, while he and Tilden teamed up to win all three of their doubles contests, including a four-set victory over Australian Davis Cup legend Norman Brookes and Gerald Patterson in the challenge round.
No. 2: Ivan Lendl in 1980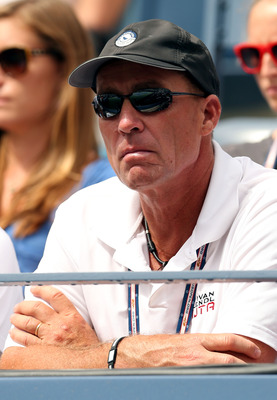 Lendl had one of the great Davis Cup years in 1980.
Matthew Stockman/Getty Images
Ivan Lendl is best known as a late-bloomer who started dominating tennis in his late 20s after struggling to get over the hump in Grand Slam finals.
However, the "Ostrava ghost" showed his championship mettle in Davis Cup at the tender age of 20, showing versatility and maturity in leading Czechoslovakia to its lone title with outstanding play in both singles and doubles.
In the semifinals, Lendl went into the lion's den in Buenos Aires and took two huge singles scalps on clay. He defeated Guillermo Vilas, one of the great clay-court players of the Open Era, in the first singles match and then clinched the tie with a workman-like display against another accomplished player on the dirt, Jose Luis Clerc.
The host Czechs then rolled to victory in the final over Italy on indoor carpet, with Lendl and partner Tomas Smid clinching the title with a five-set doubles triumph.
No. 1: John McEnroe in 1982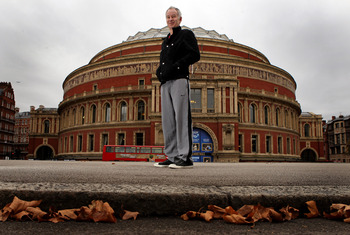 McEnroe stands tallest.
Scott Heavey/Getty Images
For serve-and-volley genius across three surfaces and in both singles and doubles play, it's hard to top what John McEnroe was able to achieve in the 1982 Davis Cup competition.
In the quarterfinals, he scored a tie-clinching 9-7, 6-2, 15-17, 3-6, 8-6 victory over reigning French Open champion Mats Wilander in the quarterfinals in St. Louis on indoor carpet.
He may have wished for a tiebreaker at some point during the match, but in the end he managed to keep his team alive in the competition with a grueling victory in a record six hours and 22 minutes.
In the final, the United States needed to go on the road and win on clay in France. McEnroe rallied to dominate the last two sets to defeat Yannick Noah and give his squad a 1-0 lead.
Two matches later, McEnroe and Peter Fleming clinched the United States' fourth Davis Cup victory in five years with a straight-set victory over Noah and Henri Leconte in the doubles.
For the year, McEnroe had one of the great Davis Cup campaigns, finishing the year with an 8-0 record in singles and a 4-0 record in doubles.
Keep Reading