JBL and 5 Commentators We Never Thought We'd See Back in the WWE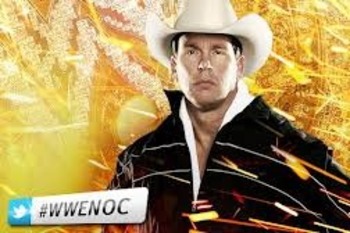 Courtesy WWE.com
WWE's annual pay-per-view, Night of Champions, featured several big surprises.
One of the biggest was the return of former WWE champion JBL.
For those of you who don't know, JBL is not only a former champion, but a former commentator. As of late there has been much speculation regarding his potential return.
Up until Sunday, it was only speculation.
As we all know, Jerry "The King" Lawler suffered a heart attack during a live broadcast of Monday Night Raw, forcing him out of the announcer booth for the foreseeable future. It now appears JBL and Jim Ross will fill in for Lawler until he is ready to return.
Over the years, the WWE has seen announcers come and go. Most have left on good terms, while others have left a bad taste in WWE's mouth. This list will feature several commentators who left on both ends of the spectrum.
Some of them left to take a stand against the machine, others to pursue new interests. Either way, it appeared fans would never see these men back on WWE again.
Jerry "The King" Lawler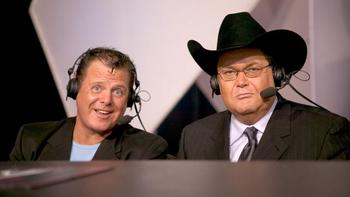 Courtesy WWE.com
That's right folks, at one time "The King" decided to take his ball and go home.
During that time, his then-wife, Stacy Carter, and the WWE were parting ways. Lawler left with her.
Ultimately, many fans thought Lawler and the WWE were done for good. That is, until Lawler's marriage dissolved and he came back to the broadcast booth after an eight-month hiatus.
Mick Foley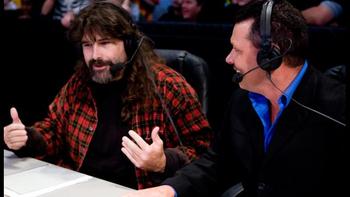 Courtesy WWE.com
Mick Foley has made no bones about why he left the WWE in 2008.
He told the Long Island Press that "creatively, the announcing job wasn't working out too well" (h/t prowrestling.net).
Shortly after his WWE departure, Foley signed with TNA and ultimately became their champion in 2009.
Foley stuck with TNA for close to three years and appeared to be vested in the company's future. Then TNA brought in Hulk Hogan and Foley took a back seat, with no storyline to speak of.
Luckily, Foley didn't fully burn the bridge with the WWE and was welcomed back in 2011. He has been there ever since.
Paul Heyman
Courtesy WWE.com
Sadly, Paul Heyman's WWE broadcasting career lasted less than a year, as he was replaced by the man that he had replaced just eight months earlier. That man was Jerry Lawler.
Even though he was "fired" from broadcasting in 2001, Heyman and the WWE didn't part ways until 2006. Since then, Heyman has created a multimedia website called Heyman Hustle and started showing more interest in MMA than in wrestling.
Ultimately, Heyman proved that he didn't need wrestling or the WWE to survive, which left many fans wondering if they would ever see him in a wrestling ring again, let alone a WWE ring.
Then, in 2012, opportunity knocked. He came back as Brock Lesnar's adviser and is now linked to CM Punk.
Sean Mooney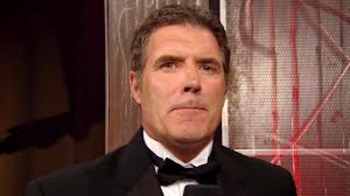 Courtesy WWE.com
Mooney was a WWE staple in the late 80s and early 90s.
After his contract expired, Mooney took to legit news broadcasting and appeared to leave his WWE days behind. Then, in 2005, the WWE had a "homecoming" of sorts with the USA Network.
Mooney came back again in 2012 for RAW 1000. Both times he was well received by the WWE Universe, and I am certain that if he were to return for good he would be welcomed back with open arms.
"Macho Man" Randy Savage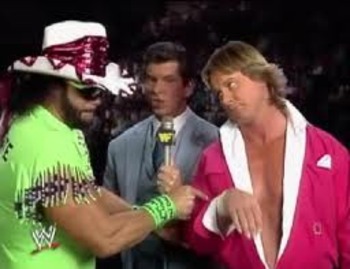 Courtesy Tribalwrestling.com
Even though he never officially returned to WWE TV, Savage did come back to the company in 2010, allowing the WWE to use his likeness for a Legends line of WWE figures. Ultimately, the two sides never officially buried the hatchet prior to his death.
However, if a deal could have been reached, this would have been the biggest return in WWE history.
Keep Reading