UFC: Most Experienced Fighter in Every Division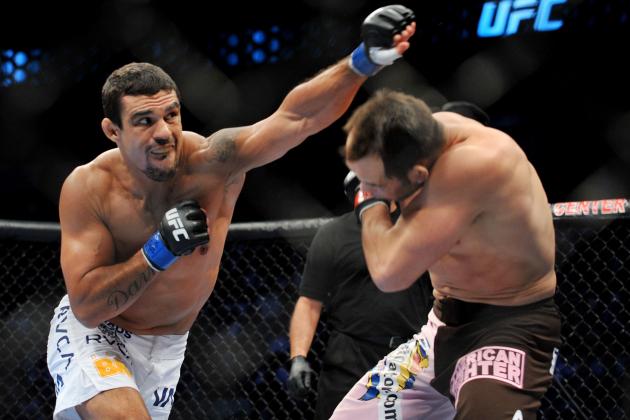 Jon Kopaloff/Getty Images

Vitor Belfort made his MMA debut in October 1996, so one would think his experience would be very valuable when he takes on 25-year-old light heavyweight champion Jon Jones. However, Belfort is not even the most experienced challenger Jones has met during his reign as 205-pound titleholder.
The Brazilian's 30 career bouts have prepared him well for almost any UFC opponent, but Jones possesses unparalleled talent and has already proven he can handle veterans of the sport with relative ease. Throw in a significant size disadvantage, and Belfort has his hands full in trying to reclaim the UFC's light heavyweight belt.
Still, whether it was deserved or not, the fact that Belfort is even competing in a UFC title fight at this late stage in his career is an accomplishment in itself. Nearly 16 years have passed since Belfort knocked out Jon Hess to begin his career, making him one of the longest tenured fighters competing inside the Octagon today.
These are the most experienced fighters in each of the UFC's eight weight divisions.
Author's note: No variables were included in determining the fighters listed. Included are simply the fighters with, well, the most experience (i.e. fights).
Begin Slideshow

»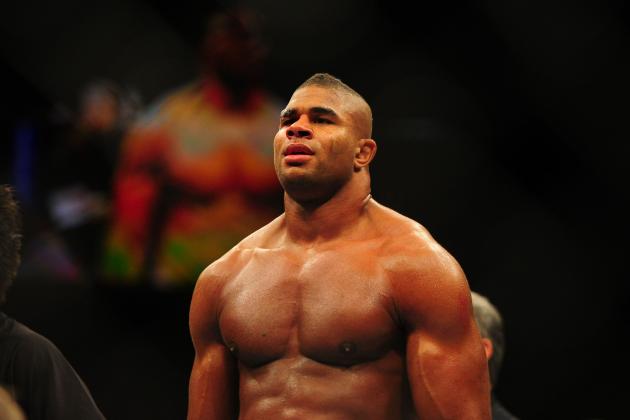 Mark J. Rebilas-US PRESSWIRE

Record: 36-11, 1 NC
Debut: October 24, 1999
Alistair Overeem has competed in 48 MMA fights, which is impressive when considering he doubled as a successful kickboxer for a number of years.
Though widely known for his outstanding striking ability, Overeem's MMA career began with a submission win over Ricardo Fyeet in his home country of the Netherlands. From there, Overeem competed against several lesser known fighters in defunct promotions Rings and 2H2H before getting the invite to fight under the Pride banner.
Overeem was knocked out by Chuck Liddell in the 2003 Pride Middleweight Grand Prix and didn't begin to hit his stride against elite competition until submitting Vitor Belfort in April 2005. The Dutch fighter would also pick up wins over Igor Vovchanchyn and Sergei Kharitonov before Pride's downfall.
Not long after his Pride career came to an end, Overeem was given a chance to compete for the Strikeforce heavyweight title, which he won by forcing a Paul Buentello submission with knees to the body. That victory in November 2007 marked the beginning of an Overeem winning streak that is still active today.
Coming off of a win over Brock Lesnar, Overeem is now considered one of the top contenders in the heavyweight division and was even in line for a title shot against UFC champion Junior dos Santos before failing a random drug test in April.
Notable: Geronimo dos Santos (31-14), Antonio Rodrigo Nogueira (33-7-1, 1 NC), Ben Rothwell (32-8)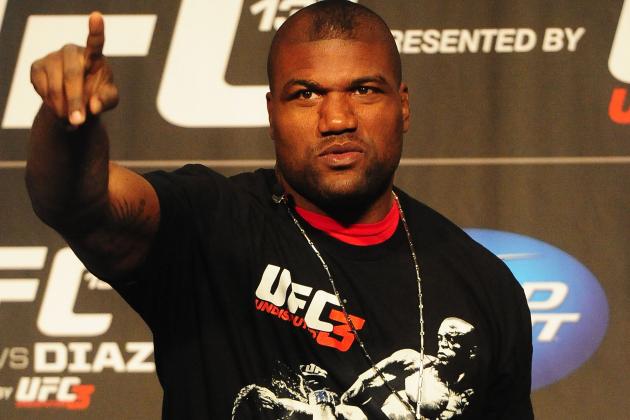 Mark J. Rebilas-US PRESSWIRE

Record: 32-9
Debut: November 13, 1999
Quinton Jackson's MMA career began in his hometown of Memphis, Tenn. in November 1999. In his debut, Jackson took on fellow UFC fighter Mike Pyle and picked up a unanimous decision victory.
After winning 10 of his first 11 fights, Jackson was offered a fight against Pride legend Kazushi Sakuraba. "Rampage" was submitted less than six minutes into his Pride debut against the Japanese superstar, but he was able to make enough of an impression to remain with the promotion for years to come.
While competing under the Pride banner, Jackson made a name for himself with wins over the likes of Igor Vovchanchyn, Kevin Randleman, Murilo Bustamante, Chuck Liddell and Ricardo Arona. Though Jackson was unable to win a championship with the Japanese organization, it didn't take him long to dethrone Liddell from the top of the UFC's light heavyweight division once he made the move to the Octagon.
Jackson defended his UFC title against Dan Henderson, but he has battled with consistency ever since. "Rampage" lost his title in an upset against Forrest Griffin. Then he avenged his multiple Pride losses to Wanderlei Silva with a brutal knockout, but he has lost half of his six fights since.
Notable: Chael Sonnen (28-12-1), Dan Henderson (29-8), Krzysztof Soszynski (22-13-1)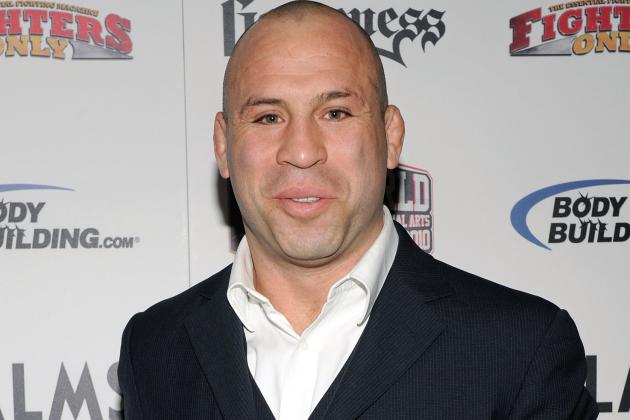 Ethan Miller/Getty Images

Record: 34-12-1, 1 NC
Debut: November 1, 1996
With losses in seven of his past 10 fights, Wanderlei Silva's time as a UFC fighter appears to be running short. The former Pride champion will go down as one of the greatest to ever compete in MMA, but he hasn't been the same fighter since leaving the Japanese promotion.
After winning five of his first six fights, Silva competed against Vitor Belfort in his UFC debut, but "The Axe Murderer" was overwhelmed by his fellow Brazilian's lightning fast hands. That loss to Belfort would spark a six-fight winning streak for Silva, though, which culminated in a title shot against Tito Ortiz.
Shortly after suffering a decision loss to Ortiz in the only UFC championship bout of his career, Silva joined with Pride, where his career finally began to take off. In his sixth appearance with the Pride organization, Silva defeated Kazushi Sakuraba to claim the Pride middleweight championship, which he would hold for more than five years.
A head-kick knockout loss against Mirko Filipovic began a downward spiral for Silva, who lost his belt in his following fight against Dan Henderson.
Notable: Jason MacDonald (26-16), Rich Franklin (29-6, 1 NC), Hector Lombard (31-3-1, 1 NC)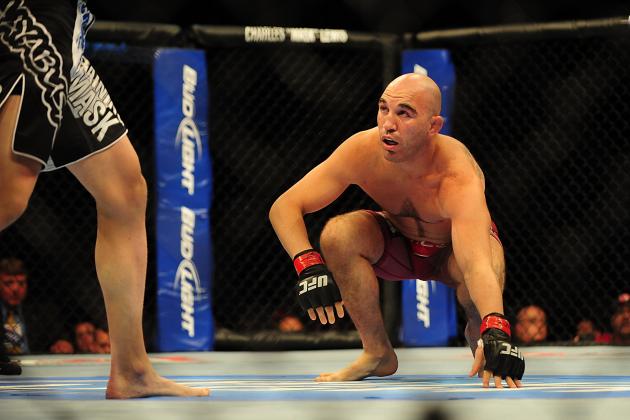 Anne-Marie Sorvin-US PRESSWIRE

Record: 50-15-1, 1 NC
Debut: February 24, 2000
With 67 MMA fights under his belt, it's amazing that Brian Ebersole only made his UFC debut in February 2011. Nonetheless, the veteran made the most of his chance to compete inside the Octagon by pulling off an incredible upset over Chris Lytle.
Ebersole rattled off three more wins to start his UFC career unbeaten in his first four fights. However, a recent loss to James Head could prompt Ebersole's move to the lightweight division.
Prior to joining the UFC, Ebersole had scored wins over former UFC champion Carlos Newton and former Bodog Fight champion Nick Thompson, while he gained experience against opponents like former Bellator champion Hector Lombard and The Ultimate Fighter runner-up Stephan Bonnar.
Notable: Matt Hughes (46-9), Josh Neer (33-11-1), Keith Wisniewski (28-13-1)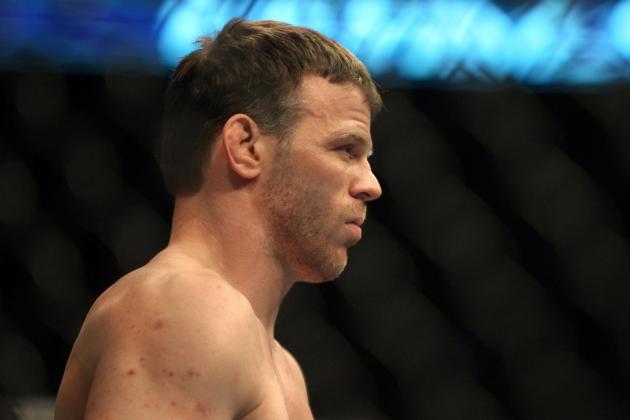 Tom Szczerbowski-US PRESSWIRE

Record: 66-14-2, 1 NC
Debut: May 18, 1996
Dennis Hallman began his career with a 12-0 run, including a 17-second submission of eventual UFC champion Matt Hughes, with most of his fights taking place near home in the Pacific Northwest. After following his strong start with a 2-4 skid, Hallman got right back on track and took a second fight with Hughes at UFC 29.
Heading into his rematch with Hallman, Hughes boasted an outstanding 22-1 record. Nonetheless, it took Hallman only 20 seconds to secure an armbar and force Hughes to tap once again. Along with Georges St-Pierre and B.J. Penn, Hallman is one of three fighters to beat Hughes on two separate occasions.
Though, despite his successes against Hughes, Hallman was largely inconsistent throughout his career and has only found a long-term home in the UFC over the past few years. In September 2001, Hallman earned a shot at the UFC lightweight title, but he didn't return to the organization for nearly three years following his loss in that championship bout against Jens Pulver.
With wins in three of his past four fights, however, the 36-year-old Hallman appears ready for a late-career surge in his return to the lightweight division.
Notable: Melvin Guillard (47-12-3, 1 NC), Yves Edwards (41-18-1), Aaron Riley (29-13-1)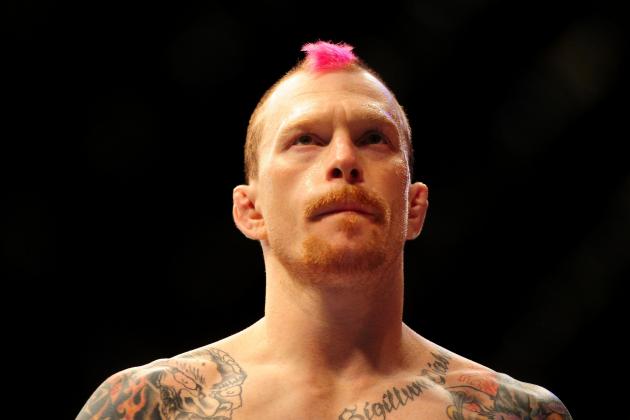 Mark J. Rebilas-US PRESSWIRE

Record: 34-14
Debut: January 27, 2002
Bart Palaszewski began his MMA career with four straight losses, which might have been enough for some to look for a different line of work. However, Palaszewski fought on and earned eight straight wins to get his career going in the right direction.
By remaining as active as possible, Palaszewski began improving by leaps and bounds. In 2005 and 2006, Palaszewski won a whopping 15 fights in 16 appearances. During that time, Palaszewski established himself in the IFL, and he used the notoriety gained in that promotion to eventually earn a spot on the WEC roster.
While competing in the WEC, Palaszewski picked up four victories, including a decision win over eventual lightweight champion Anthony Pettis. Since the WEC's closure, Palaszewski has performed well inside the Octagon, earning Knockout of the Night honors against Tyson Griffin and going the distance with highly-ranked featherweight Hatsu Hioki.
Notable: Dustin Neace (23-18-1), Mike Brown (26-8), Hatsu Hioki (26-5-2)
Rafael Suanes-US PRESSWIRE

Record: 26-9
Debut: November 1, 1996
Though he only made his UFC debut in August 2011, Johnny Eduardo has been competing in MMA for quite some time. The Nova Uniao bantamweight began his career with a submission loss in November 1996, but he quickly turned things around to win his following 11 fights.
For the first 12 years of his career, Eduardo bounced around with Brazilian and Japanese organizations until being offered a fight under the Bellator banner in April 2009. After defeating Donald Sanchez inside the Bellator cage, Eduardo returned to Brazil and picked up three wins before the UFC returned to his country for the first time in more than a decade.
The UFC coming to Brazil meant that the organization would be looking for some of the country's most talented fighters to showcase on the fight card. Thus, Eduardo got the call to make his way to the Octagon for the first time in his long career.
Although he came up short against countryman Raphael Assuncao at UFC 134, Eduardo's foot was in the door, and he rebounded against Jeff Curran in May to pick up his first UFC victory.
Notable: Renan Barao (31-1, 1 NC), Urijah Faber (26-6), Ivan Menjivar (24-8)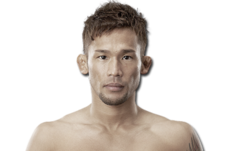 UFC.com
Record: 19-5-6
Debut: January 19, 2001
Yasuhiro Urushitani was a long-standing competitor in the Japanese Shooto organization. The flyweight began his career with the promotion in January 2001 and was Shooto's 123-pound champion just before his recent signing with the UFC.
In his 11 years of competition prior to making his UFC debut, Urushitani only once fought outside of Japan, and that lone bout took place in nearby South Korea. For his first fight inside the Octagon, Urushitani traveled to Australia for a meeting with Joseph Benavidez in the semifinal round of a four-man flyweight tournament to determine the UFC's first ever flyweight champion.
Though Urushitani suffered a knockout loss to Benavidez, many still consider the Japanese fighter one of the best flyweights in the world. He will attempt to right the ship against fellow veteran John Lineker at UFC on Fuel TV 6 in November.
Notable: John Lineker (19-6), John Dodson (14-5), Joseph Benavidez (16-2)