US Open 2012: Ranking the Biggest Disappointments at Flushing Meadows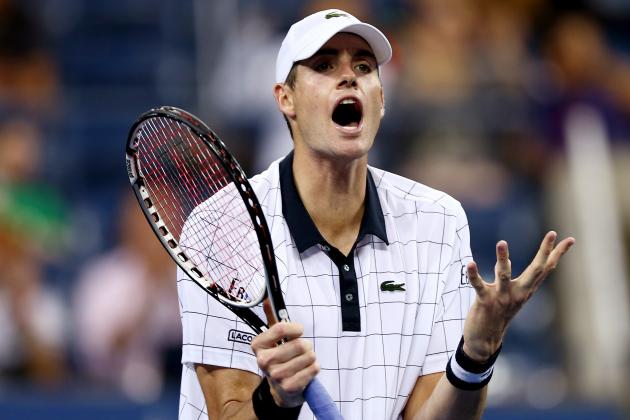 Elsa/Getty Images

As another US Open closes, it's time to reflect on who made the biggest breakthroughs and who failed to live up to expectations.
On the men's side, the "Big Four" secured the major titles, with Andy Murray capturing his first on a blustery Monday afternoon. The women's side saw breakthrough players such as Sara Errani and compatriot Roberta Vinici, as well as a very dominate Serena Williams, taking her 15th Grand Slam title in New York.
There were new comers such as Brian Baker and Sloane Stephens, and goodbyes to Andy Roddick and Kim Clijsters.
Then, there were players that came to the US Open to prove something and did just the opposite.
Here are five men and five women who took a step backwards in the final Slam of the season and have some work to do in the upcoming fall swing.
Begin Slideshow

»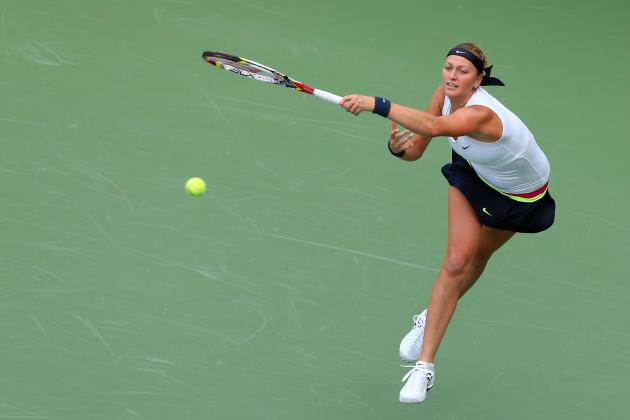 Cameron Spencer/Getty Images

The US Open is Petra Kvitova's worst Slam, only reaching the fourth round twice—this year and in 2009.
However, Kvitova was poised to do some damage. She won in Montreal and New Haven, her first titles of the year and the US Open Series.
But no such luck came to her, as Kvitova won a mere two games against Marion Bartoli in the final two sets after winning the first 6-1. Really, Kvitova hasn't be her dominate self since winning her lone Grand Slam last year at Wimbledon. She will be motivated as ever this fall season in trying to compete with the WTA's best.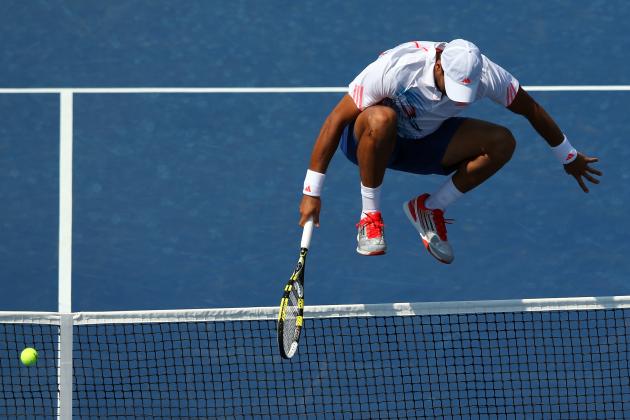 Cameron Spencer/Getty Images

The charismatic Frenchman looked flat in New York. Jo-Wilfried Tsonga's loss was one of the first upsets of the Open on the men's side—losing to Martin Klizan—citing a knee injury after the match.
The telling stat of the match? Klizan had 19 break chances against Tsonga. That serve will need work this fall.
Alex Trautwig/Getty Images

Ever since losing the No. 1 ranking down in Australia earlier this year, Caroline Wozniacki has struggled. And it didn't help that a week before the Open, she had to pull out of New Haven with a knee injury. Wozniacki was obviously hurting against her 96th ranked opponent in her opening match and clearly not playing her best.
This first round loss is the second time this year in Slams (also bowing out at Wimbledon), and Wozniacki clearly needs a new strategy to compete against her top ranked opponents and win a Grand Slam.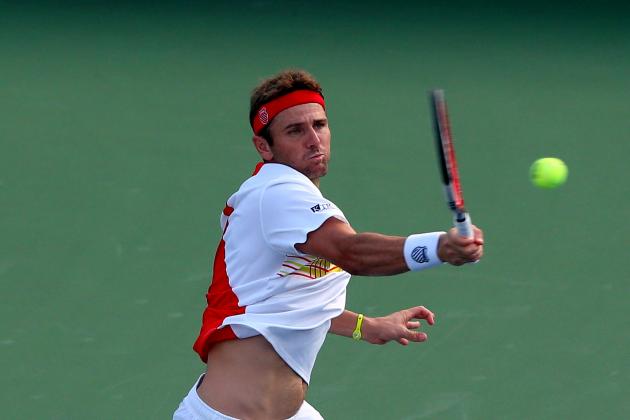 Cameron Spencer/Getty Images

This will not be a season to remember for Mardy Fish, as a major health scarce, severe arrhythmia, held him back for most of the year.
Fish was scheduled to play against Roger Federer in the fourth round, but pulled out the day of to travel back to Los Angeles, for "precautionary measures," according to his agent via ABC News.
Fish hopes to return for the fall swing and grab back the top ranking in American tennis.
Cameron Spencer/Getty Images

Last year's semifinalist at the US Open, Angelique Kerber looked like she would repeat at Flushing Meadows after earning a hard win over Venus Williams. With her heavy forehands and squatting backhands, Kerber moved her opponents off of the court.
However, Sara Errani was able to give Kerber nightmares with her different spins on the ball and explained in her post match interview (via tennis.com) that:
"Yeah, for sure it's not easy to play against opponent like this that mix the game. I knew this before the match. I know that she will play a lot of spin and also some dropshots, but..Yeah, I tried to be aggressive. She was better today. What can I say?"
Like many on this list, Kerber should be able to bounce back during the fall season.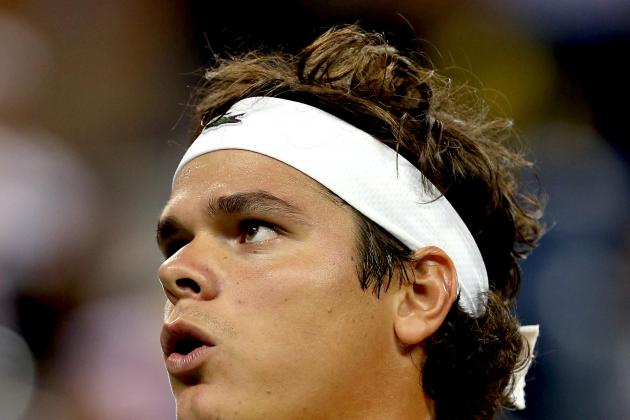 Matthew Stockman/Getty Images

Milos Raonic still has some learning to do after being dismantled by Andy Murray in the fourth round. His game is suited for hard courts due to his massive serving and forehand, and has had success during the early 2011 and 2012 seasons. He, however, could not put a dent into Murray's game.
The good news for Raonic is that he is young and can take this tournament as a learning experience going into next season.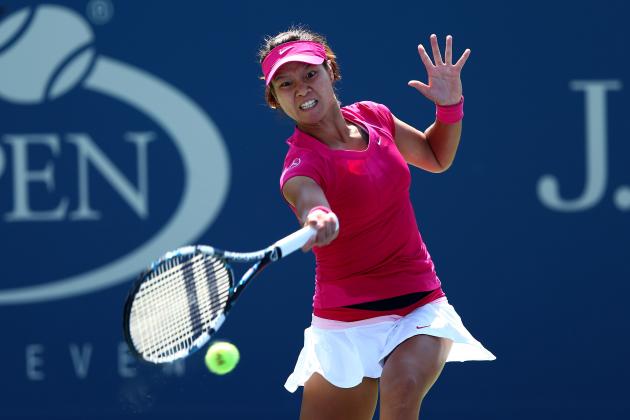 Elsa/Getty Images

Many picked Li Na as the dark horse during the 2012 US Open thanks to her title in Cincinnati two weeks earlier, outlasting both Venus Williams and Angelique Kerber. It was the best Li Na had looked going into a Slam since her French Open title in 2011.
But she had the misfortune of running into a red-hot Laura Robson, who sent Kim Clijsters into retirement in the previous round. Li Na was simply outplayed in the final set and consequently broken twice to give Robson her first second week appearance in a Slam.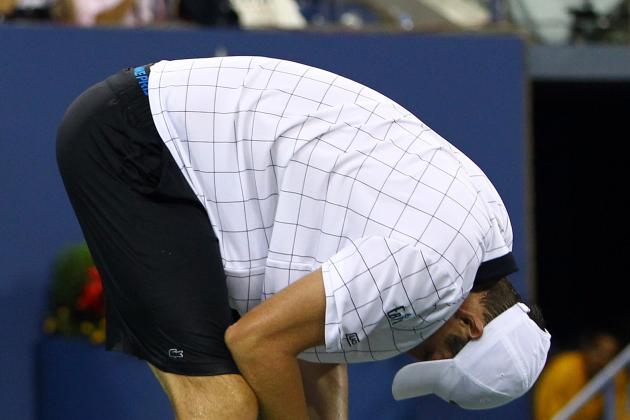 Alex Trautwig/Getty Images

John Isner needs to go back to the drawing board after posting a very disappointing Grand Slam season.
He set the stage perfectly in the early months by posting wins over Roger Federer in Davis Cup and Novak Djokovic at Indian Wells. He then came up short in the next three Slams by failing to reach the second week—and in some cases—the second round.
During his third round match against Philipp Kohlschreiber, despite being up two sets to one, he let Kohlschreiber back into the match with his level of play dipping.
Yes, Isner had some bad calls at the start of the fifth, but he let it get to him, clearly showing that Isner has some work to do in the mental department. Isner needs to strengthen that part of his game if he wants to see better Grand Slam results.
It's safe to assume that Isner will be a huge question mark at the start of the 2013 season.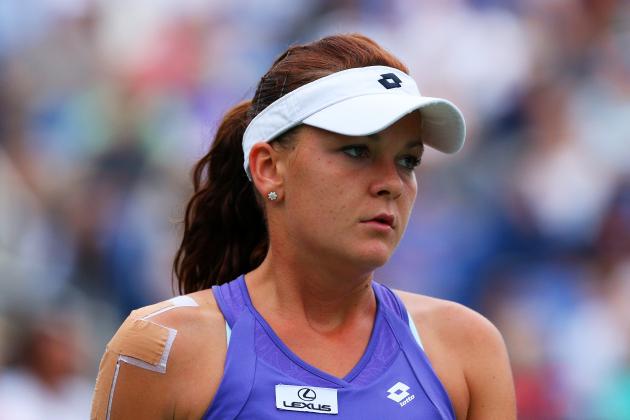 Cameron Spencer/Getty Images

Agnieszka Radwanska was the only top seed missing in the final four and struggled throughout the tournament, never really finding her form against Roberta Vinici. She later admitted that Vinci's style of play surprised her and couldn't get points off of her (via tennis.com).
"She really mixes it up, a lot of slice, then suddenly hitting very well from the forehand side, then kick serve, dropshots, volleys as well, coming to the net. It's really tough because she really had an answer for everything today."
Radwanska is in need of another weapon in her game to win a Grand Slam.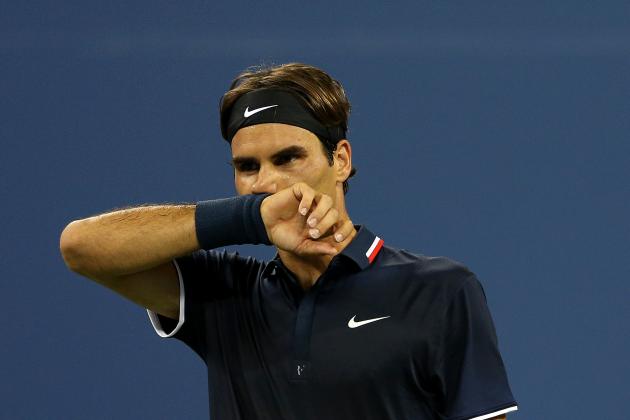 Clive Brunskill/Getty Images

Coming into the last major, it was hard not to pick Federer to take the US Open title. Besides a disappointing Olympic finals, he had a summer to remember—capturing his seventh Wimbledon title and dismantling Novak Djokovic in the finals of Cincinnati.
But credit to Tomas Berdych, who played a great match against Federer, for spraying winners from both sides. It also helped that Berdych had beaten Federer in a Slam and, with that added belief, was too much for Federer to handle.
However, the good news for Federer fans is that he's not leaving the game anytime soon—like Andy Roddick. His summer proved he still can beat the best, and is ranked inside the Top 3.