WWE Night of Champions 2012: Ranking Every WWE Title Match in the PPV's History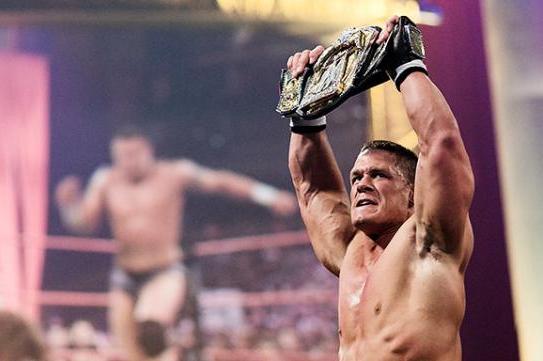 Photo: WWE.com
The 2007 installment of WWE's Vengeance: Night of Champions pay-per-view featured every champion defending his or her title. Since then, Night of Champions has been an annual event.
In its five-year history, the WWE Championship has always been a focal point of the show. The way things are shaping up, CM Punk vs. John Cena for the WWE Championship will main-event this year's event.
As we prepare for Night of Champions 2012, let's take a look back and rank the five WWE Championship matches in the PPV's history.
Begin Slideshow

»
John Cena vs. Alberto del Rio for the WWE Championship last year was a decent match, at best.
In the weeks leading up to the match, Cena had verbally attacked and mocked the WWE Champion to the point where del Rio didn't seem like a threat to Cena.
Even so, del Rio still gave Cena a good fight. Even after Ricardo Rodriguez got ejected from ringside, del Rio was still able to get in a good amount of offense. However, del Rio's Cross Armbreaker would have been much more convincing had he targeted Cena's arm throughout the 18-minute contest.
Not only did Cena defeat the "Mexican Aristocrat," he made him submit to the STF. Despite the fact that CM Punk was the WWE's hottest commodity, they still had Cena come from nowhere and randomly win the title.
This match had a lot of potential. John Cena, the defending champion, was a bona fide star. Randy Orton and Bobby Lashley were both highly athletic wrestlers on the rise. King Booker brought a ton of heat to the match. Mick Foley's return to the ring added an extra feeling of anticipation to the match.
Despite all the potential, the match didn't deliver.
There were great spots in the match. Lashley diving over the top rope onto the other four competitors was a phenomenal display of athleticism. They also had a few good near falls. Booker T's Scissor Kick on Cena led to a very convincing near fall.
However, the match only lasted about 10 minutes. They didn't have nearly enough time to develop a five-person match. Thus, they were unable to tell much of a story.
In the end, they went with the easy decision of having Cena retain. It was too late in Booker T's career to have him carrying the title and Foley was only a part-time wrestler. However, the nature of the match was ideal for giving Orton his first WWE Championship.
Triple H, John Cena and Randy Orton all met for a Triple Threat match for the WWE Championship.
This match had everything—great action and storytelling, despite the lack of a compelling story heading into the match.
As you would expect, there were great spots in this match. Cena catching both Triple H and Orton with his top-rope leg drop was unbelievable. There was a very interesting double-submission spot in which Triple H had Orton in the Sharpshooter and Cena also had a Crossface locked in on Orton.
The referee wouldn't call for the bell when Orton tapped out because Triple H and Cena couldn't both be declared the winners. Rhodes and DiBiase, Orton's Legacy partners, instantly hit the ring to break the submissions.
DiBiase took care of Triple H outside the ring while Rhodes took down Cena and tried to set up Orton for the pin. When Cena tried to hit Rhodes with the Attitude Adjustment, Orton RKO'd Cena and pinned him to retain the championship.
The dirty finish didn't sit well with a lot of viewers, but it played perfectly into the story of Orton's reign. After all, it was because of the interference from Rhodes and DiBiase that this match was a Triple Threat. Thanks to them, Orton retained.
At Night of Champions 2010, Sheamus defended his WWE Championship against Randy Orton, John Cena, Edge, Chris Jericho and Nexus leader Wade Barrett.
Jericho was the first to be eliminated from the match. He was pinned early on following an RKO from Randy Orton. About 15 minutes into the match, Cena eliminated Edge with an Attitude Adjustment. Once The Nexus made its presence felt, Barrett eliminated Cena after executing his Wasteland finisher.
The Nexus set its sights on Orton and attacked him outside the ring. Things really began to escalate when Orton hit the RKO on Barrett and pinned him less than two minutes later. Orton became unstoppable, hitting another RKO on Sheamus to pin him for the WWE Championship.
The match featured the typical combination spots and various participants ganging up on others. It even had the cliche double-superplex spot! There were times where finishers were hit in a sporadic and rapid manner.
The true source of excitement and unpredictability in this match was The Nexus' involvement. No one knew how Barrett's faction would play into the outcome of the match.
This match was truly great not just for its action but also because of how wonderfully it was booked. The Nexus made an impact, helping to redeem the credibility of the group following its loss at SummerSlam. Also, Barrett pinning Cena played perfectly into their feud.
This Night of Champions main-event match was over two years in the making. At WrestleMania 22, John Cena defeated Triple H via submission to win the WWE Championship. Cena was looking to repeat history by winning the title from "The Game" once again.
Cena and Triple H had both been challenging for the championship throughout the year. Triple H would become WWE Champion by defeating Randy Orton, Cena and JBL in a Fatal Four-Way Elimination match at Backlash.
On the June 2 edition of Monday Night Raw, Cena defeated Jeff Hardy to become the No. 1 contender for Triple H's WWE Championship at Night of Champions.
Triple H vs. John Cena at Night of Champions 2008 was built up as a sort of epic rematch from WrestleMania 22. It didn't disappoint.
Cena and Hunter put together an amazing match. They went back and fourth for 20 minutes. In an effort to repeat history by making Triple H tap out to the STF, Cena focused his attacks on Triple H's leg.
The match had convincing near falls from both men. Triple H kicked out of the FU and Cena kicked out of the Pedigree.
The finish saw the "Cerebral Assassin" counter an STF attempt into a Crossface. Instead of submitting, Cena stood up while still locked in the hold and attempted to put away Triple H with another FU. Triple H escaped and hit a final Pedigree to pick up the pinfall victory.
Michael Prunka is a Bleacher Report Featured Columnist. To stay up to date with his WWE and NHL commentary, you can like his Facebook page, follow him on Twitter and follow him on Tout.