Atlanta Falcons Weekend Mailbag: September 1 Edition
Kevin C. Cox/Getty Images
We're back again this week with the Atlanta Falcons mailbag. There are another four questions this week that just stood out and had to be answered in more than just 140 characters.
Corbin Miles asks about Ray Edwards this week:
@scar988 do you think Ray Edwards will step up this year and be the pass rusher we need him to be??? #BRFalconsMailbag

— corbin miles (@Kor2bin) August 31, 2012
Most definitely, he will be. Ray Edwards is a "grinder." While some defensive ends are going to get a lot of pressures and sacks throughout the game, Edwards likes to work his guy down throughout. He wins and gets pressure based on his motor more than his natural talent.
Even if he doesn't get 10 sacks, the Falcons should see at least seven or eight from him. He's also arguably the best edge setting end in the NFC South and is a tremendous asset against opposing teams running games.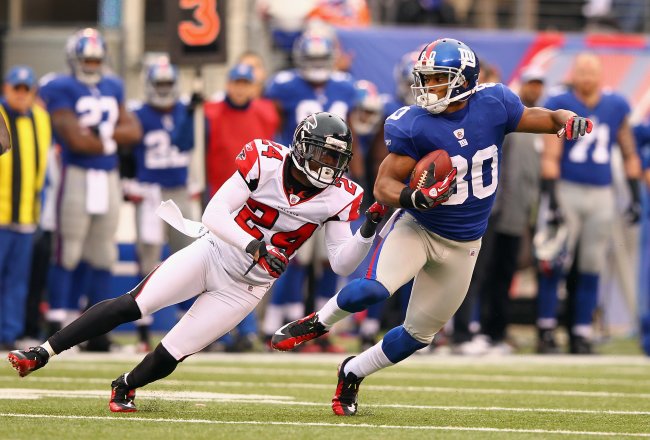 Al Bello/Getty Images
LocStar Mack asks about one of the big cuts from the 75-to-53 man cutdown:
@scar988 - Why cut Franks over Owens?#FalconsMailbag

— LocStar (@LocStarMack) September 1, 2012
Chris Owens and Dominique Franks were both expected to make the roster. The bigger question is why Dominique Franks over Robert McClain? Franks looked like he had some ability as a return specialist, and McClain didn't look amazing in coverage.
Chris Owens is someone whom the Falcons feel tremendously confident in as a coverage corner under the new scheme. Franks had trouble transitioning to the new scheme, and it makes more sense to cut the losses now and allow him to find another team.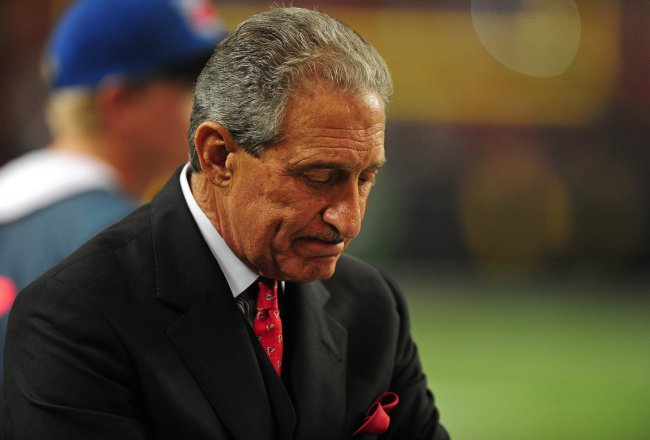 Scott Cunningham/Getty Images
Tyrell Kennedy asks about the Falcons' playoff woes:
@scar988 Just got one question for ya will we get out of the first round of the playoffs this year

— Tyrell Kennedy (@signhereX_) September 1, 2012
It's time. It's honestly been time. But, this year's team has a new feel to it. It's aggressive. It has swagger, and it's well coached on both sides of the ball. The biggest holes are at left tackle and middle linebacker, but there's even a lot of talent there.
It will be hard to see Mike Smith keeping his job should the Falcons miss the playoffs. If they get there and lose again, it could also be a scary situation. But, the team has a new personality this year. As Arthur Blank has said, there will be no more sacred cows.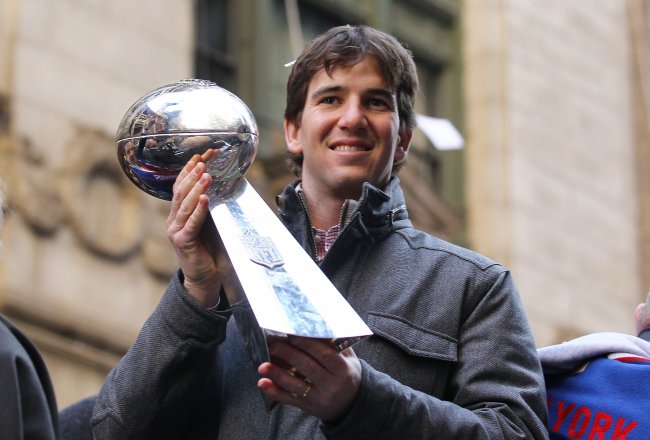 Falcons fans hope Matt Ryan is in his position in February.
Al Bello/Getty Images
Mon the Falcon asks about the Falcons possible Super Bowl chances:
@scar988 #BRFalconsMailbag .. What would you feel is the missing piece that would keep us from New Orleans?

— Mon the Falcon (@Air_Falcon225) August 25, 2012
The Falcons don't have a missing piece talent-wise or coaching-wise right now. It sounds crazy, but they really are set up perfectly for a deep run into the playoffs. The biggest issue right now for the Falcons is execution.
If a Falcon doesn't execute during the season, you could very well see him benched for his backup. This is especially true at left tackle where it wouldn't be shocking to see Mike Smith bench Sam Baker halfway through the season for the rookie Lamar Holmes. If you are going to take lumps, might as well have the guy with higher potential take them.
Scott Carasik is a Featured Columnist and Trends and Traffic Writer for Bleacher Report. As a Featured Columnist, he covers the Atlanta Falcons, NFL and NFL Draft. He is also the Falcons analyst at Drafttek, runs the NFL Draft Website ScarDraft.com and hosts Kvetching Draftniks Radio.
This article is
What is the duplicate article?
Why is this article offensive?
Where is this article plagiarized from?
Why is this article poorly edited?

Atlanta Falcons: Like this team?