The PGA Tour's FedEx Cup: Take It for What It Is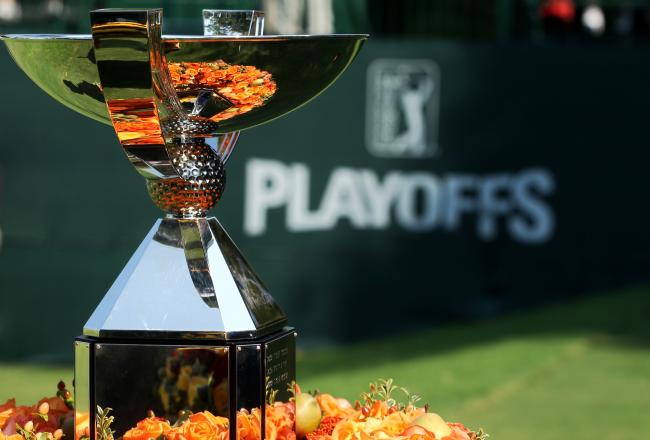 Scott Halleran/Getty Images
As we enter year six of the PGA Tour's FedEx Cup Playoffs, this highly touted series of events are finally beginning to gain some form of an identity.
If you are looking for a true playoff similar to what you will find in the NFL, NBA or MLB, you should look elsewhere. Golf fans came to that realization several years ago.
If you are attempting to understand the FedEx Cup point system, don't…unless you happen to have a degree in Mathematics from MIT.
If you think you might see the likes of Phil Mickelson, Tiger Woods, Rory McIlory Adam Scott and Luke Donald battling it out for $10 million on a steamy Hotlanta Sunday afternoon of the Tour Championship, you might want to think again.
Aside from last year's playoff between Bill Haas and Hunter Mahan, the FedEx Cup conclusions have been somewhat uneventful. Four years ago, Vijay Singh needed only to remain standing for four days to capture the FedEx Cup title, and three years ago, Mickelson won the Tour Championship, yet Woods was handed the FedEx Cup and a $10 million check. Go figure.
The FedEx Cup playoffs are beginning to form an identity but not necessarily the one that the PGA Tour had in mind when they concocted this NASCAR-esque idea back in 2006.
The FedEx Cup has simply become a series of four consecutive big-time golf events, played on outstanding courses with very strong fields. No one understands the point system, nor do most true golf fans even care about the point system anymore.
True golf fans are no longer under the illusion that the Tour Championship will be golf's version of the Super Bowl.
True golf fans are no longer under the illusion that winning the FedEx Cup will in some way, shape or form rival winning a major championship.
Heck, true golf fans are not even phased by the $10 million prize anymore. Give $10 million to a winner once, and it's an eye opening event. Give $10 million out every year, and well, anything becomes normal if it happens often enough.
The FedEx Cup has simply become four highly entertaining events that take place during a time of the year when prior to 2007, most of the world's top players would have packed it in until the Ryder Cup.
Getting to see the likes of Mickelson, Woods, McIlory, Scott, etc. compete for four more weeks is never a bad thing, even if the FedEx Cup's identity hasn't exactly molded into what the PGA Tour had initially hoped for.
So, as we settle in for the sixth installment of the PGA Tour's "playoffs", which kick off this week at Bethpage, simply take it for what it is—four more big-time golf events during a time of the year where pre-season football used to be the most exciting game in town.
For more golf news, insight and analysis, check out The Tour Report.
This article is
What is the duplicate article?
Why is this article offensive?
Where is this article plagiarized from?
Why is this article poorly edited?