Mexico vs. USA: Scoring the Key Battles in USA's First Win Ever at the Azteca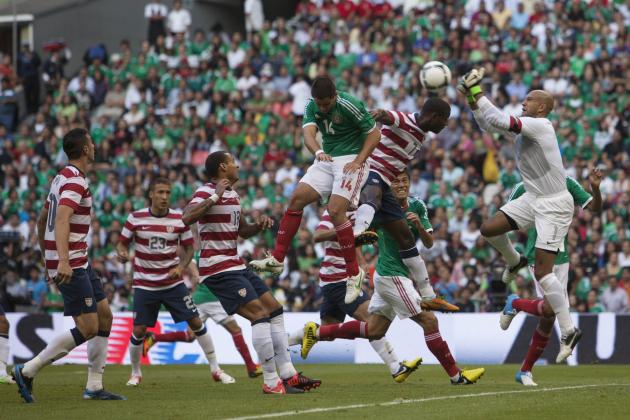 Miguel Tovar/Getty Images

Mexico lost to the United States in the Estadio Azteca for the first time in history.
El Tri had a better first half, but had several misses from Javier Hernández.
Tom Howard's superb performance and Michael Orozco-Fiscal's goal were enough for the States to leave with a 1-0 victory.
This was the ninth time Mexico lost at the Azteca and it happened just four days after the under-23 team grabbed their first Olympic gold medal in football.
Klinsmann said before the game (via Goal.com): "We want to measure ourselves with Mexico. And we respect what they've done but we're coming here to win. We're not coming here to defend, we're coming here to win."
So let's take a look to the key battles of the game.
Begin Slideshow

»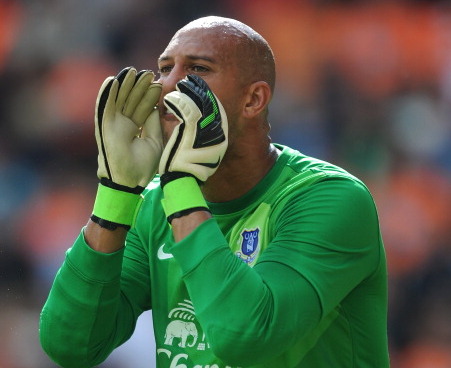 Chris Brunskill/Getty Images

The United States captain proved to be at his best.
Tim Howard managed to hold off Javier Hernández several times. The Everton keeper denied Chicharito from scoring in the last minute, which was key in the States' historical win.
Hernández had trouble controlling the ball and wasn't as accurate as in previous matches. The Mexican striker seemed lost, but fought hard to make a difference.
Howard won this battle, without a question.
Score: 9/10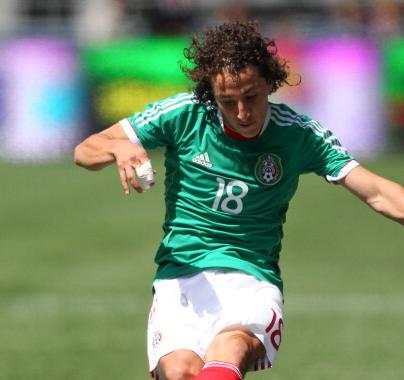 Otto Greule Jr/Getty Images

The Valencia midfielder outpaced Jones, who at times seemed frustrated.
Andrés Guardado was back to his old self with great runs through the left line and accurate crosses. However, his passes weren't enough to make the difference. Jones left the pitch at the 88th minute, 19 minutes after receiving a yellow card.
This was a key battle in the midfield, which the Mexican won.
Score: 8/10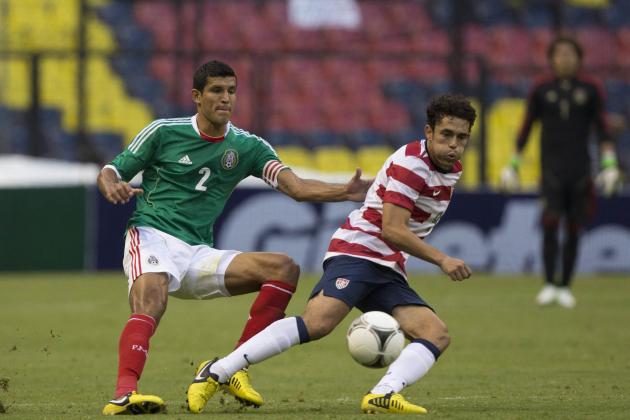 Miguel Tovar/Getty Images

Herculez Gomez came to this match in better form (as he's a regular with Santos Laguna) than Francisco Rodríguez (who hasn't been playing much with VfB Stuttgart).
Herculez has scored twice with his team in four games, which is was why he was expected to be a threat for the El Tri.
Rodríguez asserted his role as leader and relied on his experience to do his job.
Score: 7/10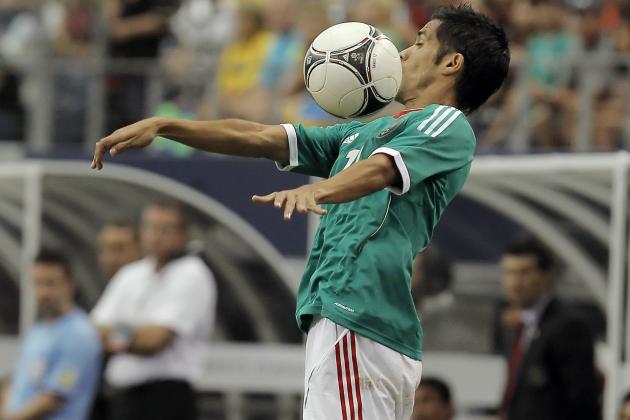 Brandon Wade/Getty Images

During the first half, Severo Meza managed to constrain Landon Donovan, who only played 45 minutes and left the pitch injured at the 46th minute. Terrance Boyd came in for Donovan.
The Rapid Wien forward gave the United States depth and creativity. Actually, it was Boyd who assisted Michael Orozco-Fiscal at the 80th.
Meza had a good first half, but then vanished and gave a lot of space to players like Boyd and Shea, who took advantage of the situation.
Score: 8/10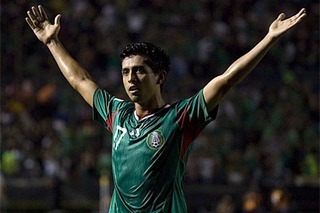 Photo: AP
Elías Hernández gave Mexico great opportunities to open the scoring and then to tie the game.
However, Chicharito and de Nigris couldn't take advantage of Hernández's deadly crosses.
Elías was able to send passes and make runs because DaMarcus Beasley and José Torres were not able to stop him. The 24-year-old striker from Tigres showed that he wants to make a difference and that he deserves to be a starter.
When Hernández came in, El Tri's offensive line improved significantly.
Are you wondering who was Mexico's best player?
Well, it was Elías Hernández.
Score: 9/10