Why Philadelphia Phillies Fans Should Look Forward to Tommy Joseph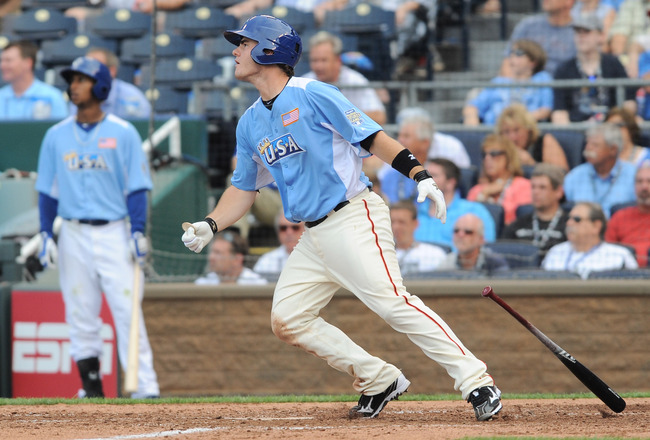 Denny Medley-US PRESSWIRE
The Philadelphia Phillies went over a year without having a position player above the Single-A level rank as one of their top prospects.
After sending Jonathan Singleton to the Houston Astros as part of the deal for Hunter Pence, the Phils' farm system became even more dominated by pitching prospects.
So it's only fitting that Pence was again part of a deal involving a top position-player prospect for the Phillies.
The Phillies' haul for Pence at this year's trade deadline did not match the one they sent to the Astros last year. However, at least one player involved in their deal this year with the San Francisco Giants has a chance to excite fans as he progresses through the team's system.
Tommy Joseph not only adds depth to the catcher position in the Phillies' minor league system, but he also becomes the team's top position-player prospect following his acquisition from the Giants.
Although the Phils' return for Pence makes their trade package last season look even more generous, Joseph's acquisition can have an impact at both the minor and major league level.
Here are five reasons why Phillies fans should look forward to Joseph.
Keep Reading

Philadelphia Phillies: Like this team?