PGA Championship Favorites 2012: 8 Americans with Best Shot at Major Title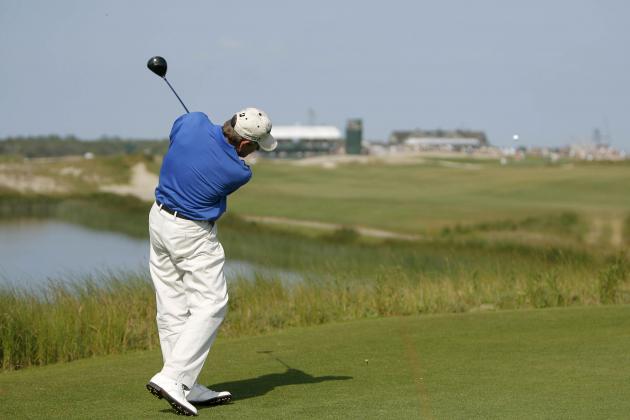 Mike Ehrmann/Getty Images

With 7,400 yards of golf course and a par-70 to shoot at, this could make for a very interesting weekend at Kiawah and the PGA Championship in South Carolina.
The last three majors have had different names attached to trophies this year, so there is no reason to believe this weekend will be any different.
Will a Tiger be lurking for his 15th major? Can Rickie Fowler break through?
Does Bubba Watson have the mojo to win again this season?
Can Jason Dufner erase a loss last season at the PGA?
All great questions, and the only way to answer them is to see first-hand how this all plays out this weekend.
Here are eight golfers with a chance to win the PGA.
Begin Slideshow

»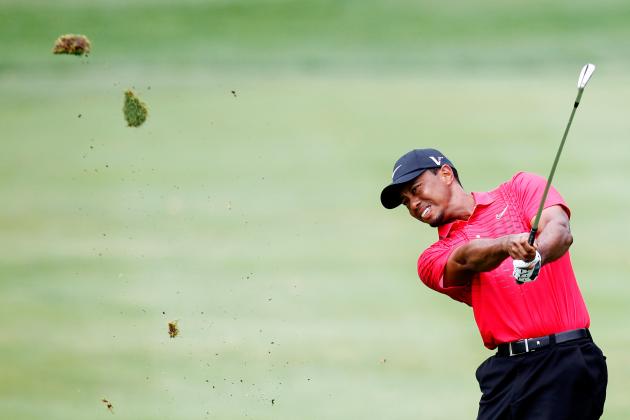 Gregory Shamus/Getty Images

Wouldn't it be something if he finally won another major?
It's only a matter of time, in my opinion.
With 7,400 yards of course and a par-70 to shoot for, this is ideal for a Tiger Woods-type of win.
Should he have his game in check and can stay mentally focused, this could be a championship where Tiger posts a great score and has everyone chasing him for the title.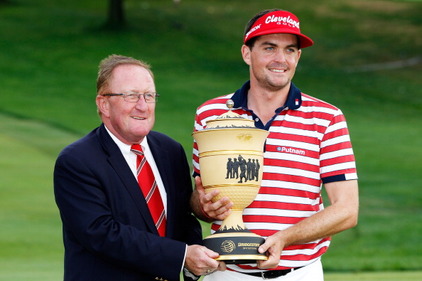 Gregory Shamus/Getty Images

The defending champion and winner last week.
Oh, how the stars are aligning just right for him.
Bradley was virtually unknown until his dramatic charge last season and playoff win.
Now, if he pulled off two PGA Championships in a row he would be amongst the greatest of major winners and lore.
And, if this means anything, this is a second consecutive championship in the south.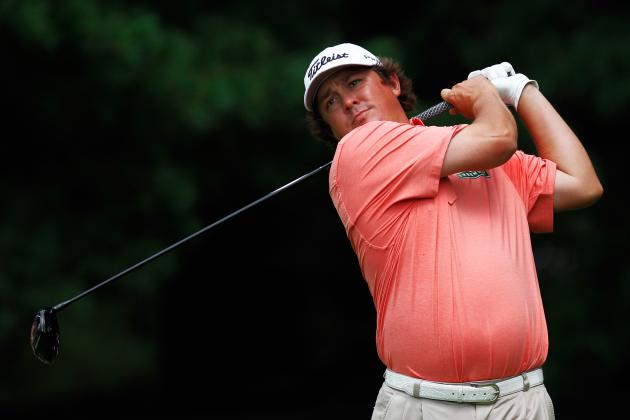 Gregory Shamus/Getty Images

He is returning to the scene of the crime, so to speak.
Dufner lost to Bradley in the playoff last year in Atlanta.
Since then, he has become one of the more steady and consistent golfers on the tour.
May even get some Player of the Year votes.
I like Dufner in this tournament for redemption. Can he win the big one and take his place amongst the new American golfers who will have a stranglehold on the game for the next decade?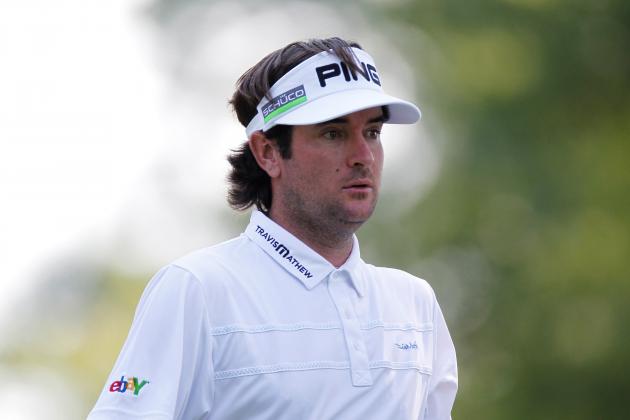 Gregory Shamus/Getty Images

Can a guy named Bubba win two major golf tournaments in the south in the same year?
Wouldn't that be a hoot?
We would like to see if he can pull it off. Can the Masters champion win a second major, keep his momentum and show he is in line to win more majors in his career?
Watson has had an up-and-down year because of playing time and staying away from the game to attend to family matters.
Now it is time to show us all if he is ready to take the next step toward greatness.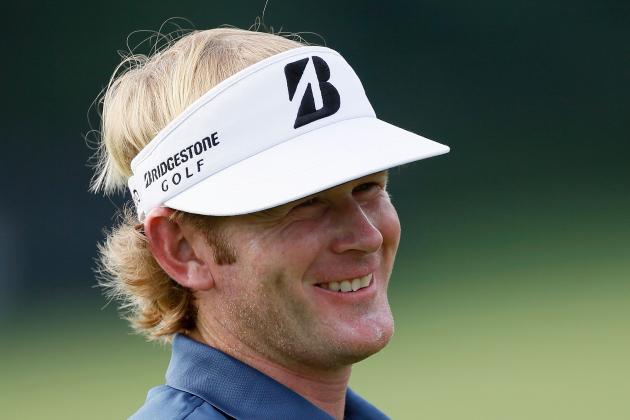 Sam Greenwood/Getty Images

The mark of a great golfer is the ability to regain composure in light of difficult circumstances.
Snedeker was clear of the field at The Open Championship and lost his edge.
Actually, the field came back to him after 36 holes.
Can Snedeker regain composure and then challenge for his first major again?
This is a shot at redemption for him.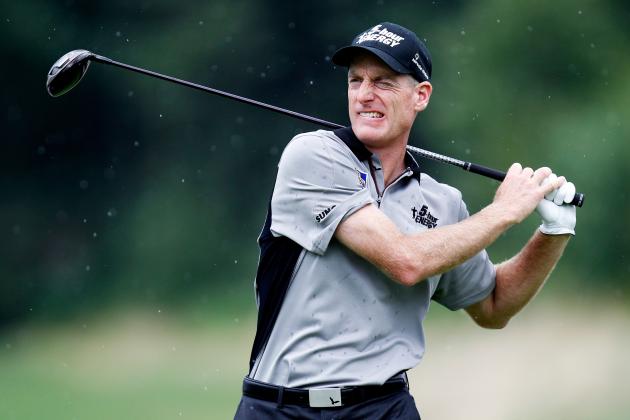 Gregory Shamus/Getty Images

He has lost two tournaments on the last day and one of them was the U.S. Open.
It will be interesting to see how Furyk plays this week.
Is it a mental issue? Are there golfers out there that are playing better?
Can he keep the stoic mental edge he always displays and prove he can capture another major in his career?
The young guns are howling but Furyk needs to prove he is still steady as a rock.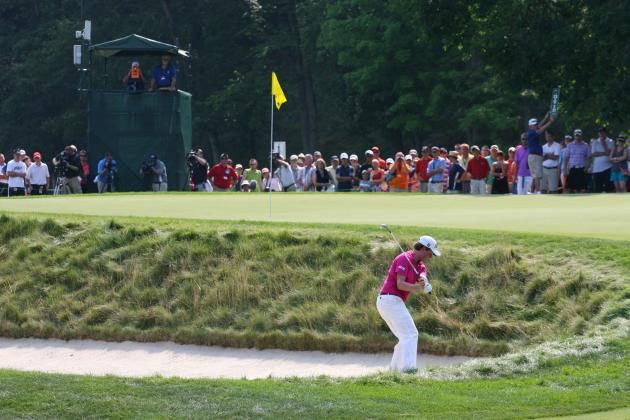 Hunter Martin/Getty Images

I still say he did not win the U.S. Open, rather Jim Furyk lost it.
Can Simpson work his own magic and claim another title?
Now that he is a new father and can concentrate fully on the course and what Kiawah has to offer, I think before it is all said and done, Simpson will be a factor in this tournament.
And it could be that he is out front on the final day with everyone chasing him.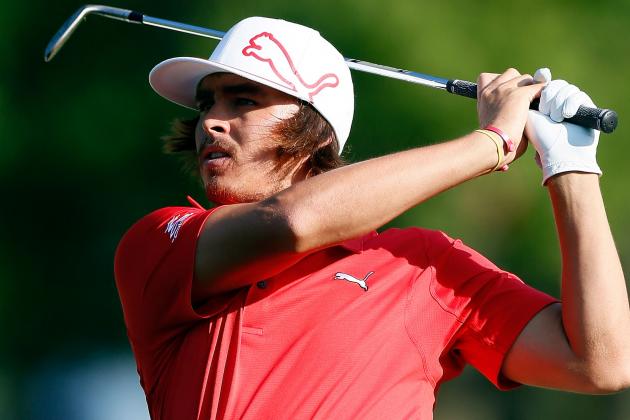 Sam Greenwood/Getty Images

We are still waiting.
He is young, immensely popular and ready to take the next step.
But we were saying that about Sergio Garcia about a decade ago, as well.
Can Fowler put it all together and not become the "best American to never win a major"?
Fowler could have a great shot to improve his popularity and his game with a course like this at Kiawah.
And if he and Tiger Woods are in the final pairing on Sunday, the television ratings will go through the roof.