Who Would Make Up a Los Angeles Lakers Dream Team?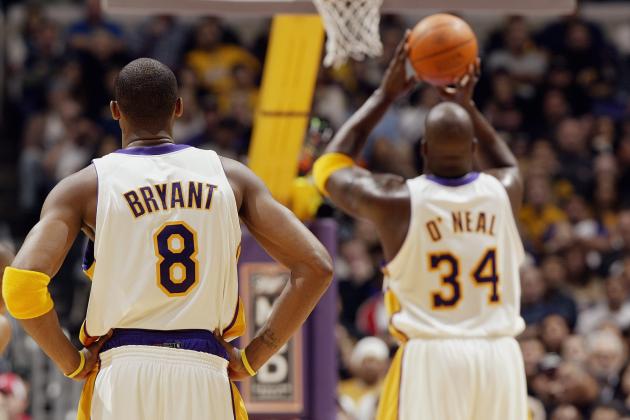 Lisa Blumenfeld/Getty Images

Building a dream team for the Los Angeles Lakers is incredibly hard, despite all the great players that have played on the team.
Only 12 players can make the roster, and that means that a whole lot of other Hall of Famers get left out.
Well, after all the cuts and last-minute additions, I have come up with a 12-man squad that could even hold its own against the Dream Team.
Begin Slideshow

»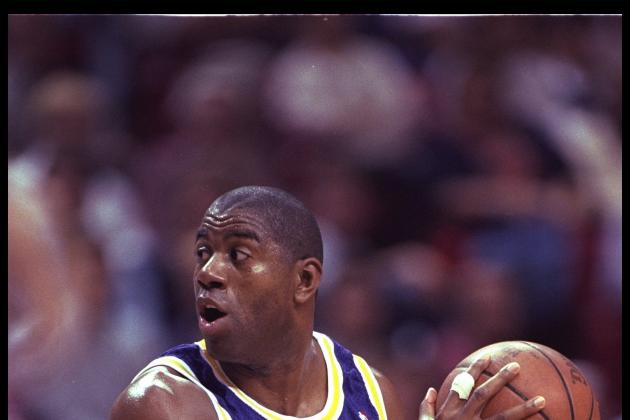 Getty Images/Getty Images

This was a very easy call to make. Arguably the greatest point guard in NBA history and one of the best leaders the sport has ever seen, Magic is an easy choice to orchestrate the offense.
Magic was a great passer (11.2 APG); he was able to find the most ridiculous angles and loved using his 6'9" height to abuse opposing point guards.
He can switch positions with ease, and finding a matchup for him is nearly impossible.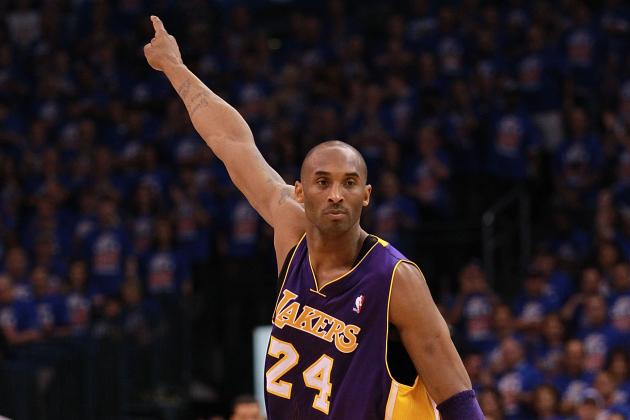 Ronald Martinez/Getty Images

This was a little tougher, but Kobe is one of the top shooting guards who ever played the game. He can score from anywhere on the court as well as lock down the best player on the other team.
The defense will have to play him honest the whole game, which allows Magic to do what he does best and make sure not one offensive possession is wasted.
While he is shorter than Kobe Bryant (6'5" vs. 6'6"), he plays a lot more physically than Bryant, as evidenced by his 13.5 rebounding average for his career.
Known for his amazing jump shot, Baylor can both stretch the defense as well as drive in to draw contact.
His combination of athleticism, finesse and physicality make him perfect to start at the forward spot.
As one of the most clutch players in history as well as a great offensive big man, "Big Game James" was not a great rebounder (5.1 RPG), but he can score nearly at will down low.
His post game was refined, and his touch around the basket was terrific. He is the perfect complement to the rest of the team and just the right man to share the paint with the starting center.
Shaq was one of the most dominant forces in NBA history.
To this day, the NBA has never seen a center as effective as Shaquille O'Neal. His combination of strength, athleticism and basketball IQ are unparalleled.
He is a big body and a huge intimidator on both sides of the court. His ego has given his teams some trouble in the past (LA, Miami) but this team has a ton of leaders in the locker room who will keep him in check.
Shaq can take over any game, and with Magic handling the point guard duties, look for Shaq to put up huge numbers.
"The Logo" could do everything on the court. He could shoot, pass, rebound and play defense.
With him on the bench, the Lakers have a security blanket in case Kobe or Magic have an off day.
He is also a proven leader and has a very high basketball IQ, which would undoubtedly make him the best Sixth Man the NBA has ever seen.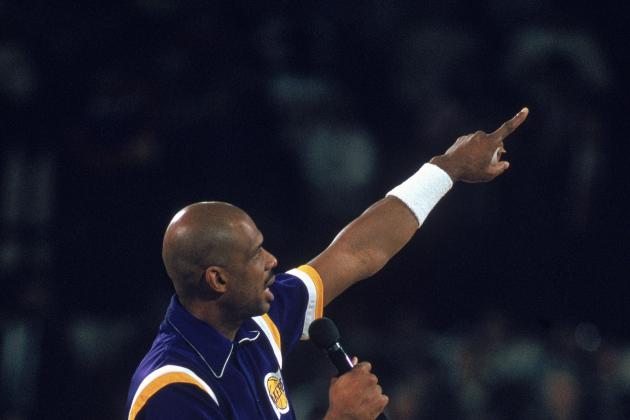 Jonathan Daniel/Getty Images

The biggest strength of the team will be the big men, and with Kareem coming off the bench, it's easy to see why.
The all-time leader in points scored at will, and as the inventor of the sky hook, Kareem can light it up off the bench.
His long frame also makes him a factor on defense, where he averaged 2.6 blocks a game for his career.
Every team needs a spot-up three-point man, and Horry is the guy for the Lakers. Late in games, when all that is needed is one three, there is no better man to have the ball than Horry.
He is probably most famous for putting the dagger in the hearts of Sacramento fans in 2002 (video on the left).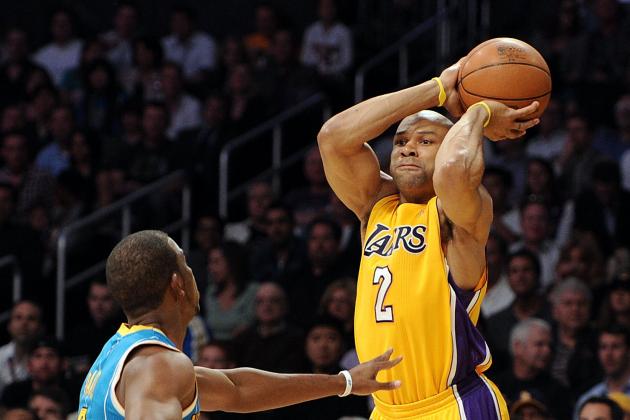 Harry How/Getty Images

Another strong leader and late-game specialist, Fisher is not the best player that the Lakers have had, but he plays with a ton of heart and physicality.
Most importantly, he plays to win.
In limited minutes, he will give a spark off the bench, get a few threes and will be a strong personality in the locker room.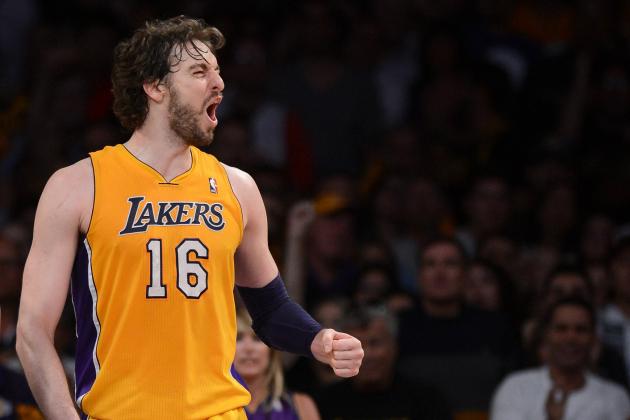 Harry How/Getty Images

Gasol may be another big on a team with many, but he's one that can give the Lakers some very different looks on offense.
Gasol is one of the best big-man passers in the league, and with his passing ability, the Lakers could play a slower game with more shooters on the floor.
His jump shot also extends almost to the three-point line, allowing the paint to be open for Shaq or Kareem or whoever else is manning the center position.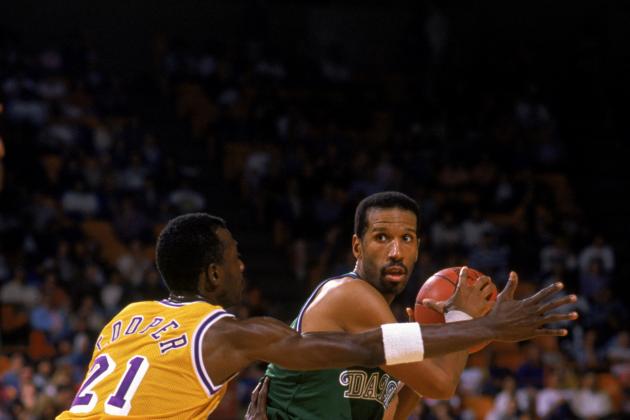 Mike Powell/Getty Images

Another wing player to fill the team, Michael Cooper's job won't be scoring. Cooper is one of the best defensive players in NBA history, and his job will be to lock down whoever is going off that night.
He plays physical, smart and gives 100-percent effort—just what this team needs coming off the bench.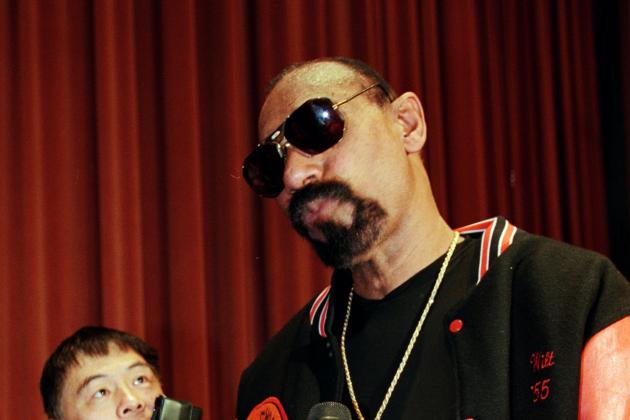 Brian Bahr/Getty Images

While Wilt was with the Lakers to end his career, he was still an incredible rebounder and was very durable.
In his last three seasons, he played every single game and averaged more than 42 minutes a game each year. At this point, his game was completely reliant on smarts, and Wilt dominated.
Well, that is all, thank you for reading and follow me on twitter for sports talk!