5 Reasons Roger Federer Will Pull Off the 'Wimbledon Double' at 2012 Olympics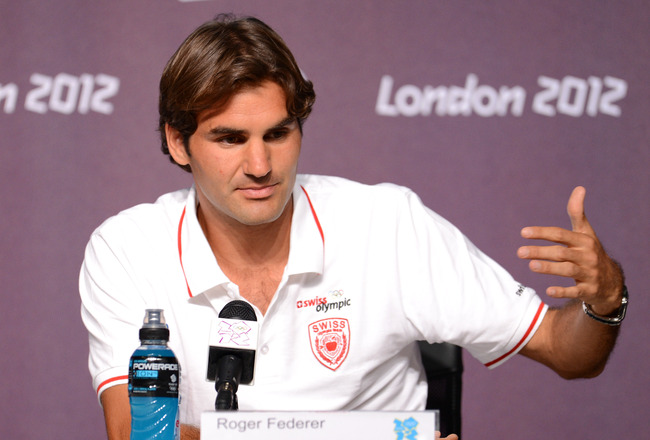 Gallo Images/Getty Images
The 2012 Olympics for tennis seem light years removed from Roger Federer's straight sets defeat to Novak Djokovic in the 2012 French Open semifinals. As a reminder, that was when several headline writers and journalists claimed that the Swiss Maestro was no longer elite.
Now, a few weeks following the 2012 Wimbledon title, Federer is proving that his detractor's obituaries belong on the ash heaps of foolish projections, alongside Michael Jordan's NBA front office selections of Kwame Brown and Adam Morrison.
Federer is the No. 1 seed for the 2012 Olympics and ready to try and pull off an unprecedented Wimbledon double. It could be quite a month.
Here are five reasons Federer is primed for gold medal success.
No Rafael Nadal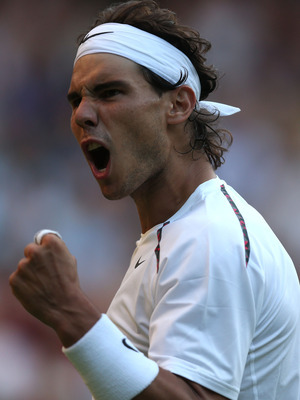 Clive Rose/Getty Images
Rafael Nadal, the 2008 Beijing Olympics gold medal winner, will more likely be soaking up the sun in Mallorca. Even mowing the lawn might feel like a bad case of déjà vu.
For Federer, the absence of his longtime rival eliminates one extraordinary obstacle. It's like taking the chains off of Prometheus.
With Federer sitting on the throne, Nadal will not be able to call upon his sinister topspin or usher in the mental demons of Wimbledon 2008.
Federer likes plenty of sleep, and this will likely be much easier without recurring dreams of the tormenting Spaniard.
Somewhat Favorable Draw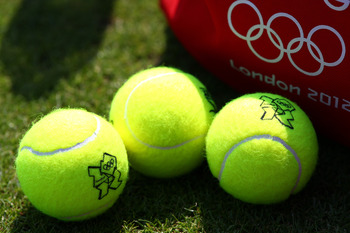 Clive Brunskill/Getty Images
The Olympics draw has several challenges in all quadrants. Even Federer acknowledged via the Associated Press saying, "We know the danger of the early rounds."
Alejandro Falla, Federer's first round opponent has a good backhand and likes fast courts. He's also left-handed.
Julien Benneteau, ranked No. 32, took the first two sets from Federer in the third round of Wimbledon. He can come into the net and has a lot of moxie and experience. He also played this match indoors. He could be Federer's second round opponent.
American John Isner is a quarterfinal possibility who features a huge serve. He likewise gained confidence by defeating Federer in February, and battling him in the Indian Wells final a few weeks later.
David Ferrer is the highest seed that could oppose Federer in the semifinals, and not likely to pose as much problem on grass. However, he performed admirably at Wimbledon in losing to Andy Murray.
It's not an easy draw but certainly more favorable than he has seen in quite some time, perhaps since Nadal was out of the picture at the 2009 Wimbledon.
The Federer Aura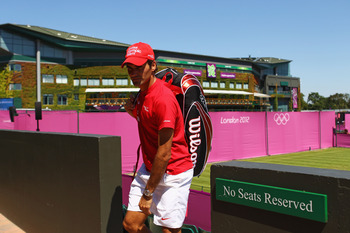 Clive Brunskill/Getty Images
It's not that other ATP players have openly disrespected Federer, but as he has aged and found himself pounding his head into the Nadal-Djokovic wall, there has been more of a sense that he is vulnerable.
Young players and seasoned veterans no doubt have quietly savored the prospects of adding a Federer feather into their cap and glossing their career resumes by saying, "I beat Roger."
Not so fast, ATP.
When Federer is on his game, he possesses an aura of invincibility second to none. Countless times he has forced unique pressure on opponents merely with his presence.
Winning Wimbledon is a bigger statement than if Federer had plastered a large banner on Centre Court saying, "I'm the King and you all know it."
The Man For All Seasons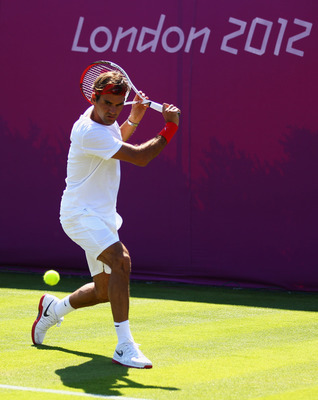 Clive Brunskill/Getty Images
Will the grass play fast or slow? Will it be indoors or outdoors? Will the spectators turn this into the kind of venue found in World Cup soccer?
It doesn't matter.
Federer's game is a Swiss Army knife of options. He will adapt technically and tactically. He will blast serves, duel from the baseline and finish at net. If things go wrong, he will select another plan of attack.
Furthermore, Federer has experienced every kind of pressure, pain and adversity. His mental toughness may now be his greatest asset.
And Federer has had great success. It's the shield of confidence when unexpected assaults threaten immortal warriors. He is a great front runner, but has been the king of comeback in notable matches.
Even the best of three format will serve him well.
The De Facto 8th Wimbledon Title?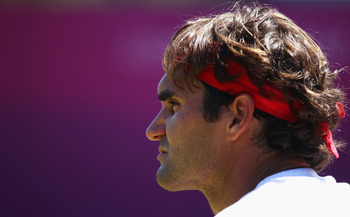 Clive Brunskill/Getty Images
Though Federer recently remarked he hopes to play in the 2016 Olympics, winning Olympic gold at Wimbledon is a one-chance dream. Many might consider this the Lord of the Rings in terms of gold medal pecking order.
It might give tennis fans another way to break the seven Wimbledon titles tie between Federer and Pete Sampras.
Regardless of the historical implications, Federer will be as motivated as ever. He knows Father Time is calling, and he treasures each opportunity to compete at his best. He will not spend the fortnight lost in the Olympic glare. He wants to produce his own star.
Never doubt the heart of a champion.
Click here to find out what is facing Federer, Djokovic and Murray at the Wimbledon-Olympics
Keep Reading