Novak Djokovic: Why Djoker Is a Lock for Men's Finals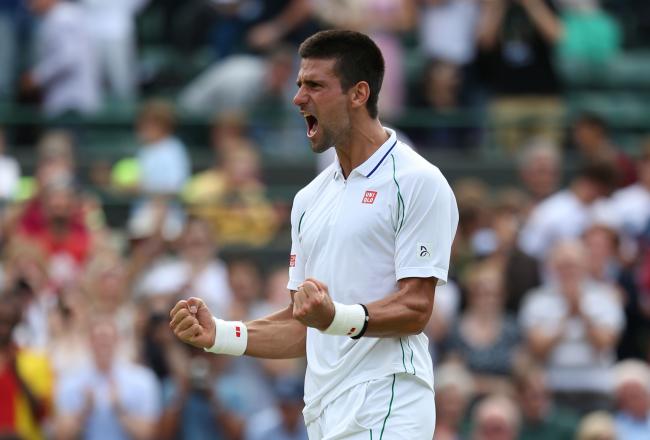 Julian Finney/Getty Images
Novak Djokovic will have no problem reaching the Wimbledon final.
He's at the top of his game. He's playing a banged-up Roger Federer. And he's the best player in the world.
When you add all that up, it's clear that Djokovic is a lock for the final.
When Djokovic is in top form, he's nearly impossible to stop. After losing at Roland Garros, he's made it clear that he will redeem himself at the All England Club. In this Grand Slam, Djokovic has lost only one set, while winning 15.
That's ridiculous.
He lost the first set in the third round, but he's won nine straight since then. Considering that he hasn't reached a tiebreak yet, it's clear that no one has been near his level.
With that said, he hasn't really faced a tough opponent. Until now.
Usually with Federer on the other side of the court, things get difficult on grass. Historically, Fed-Ex has dominated at Wimbledon. Unfortunately, he isn't the player he once was.
Aside from being inferior on an individual level, Federer isn't even 100 percent. Even though he cruised in the quarterfinal, his back could flare up at any time. If Federer wants a chance of upsetting Djokovic, he needs to be at his best.
Luckily for Djokovic, Federer is far from his best.
Djoker, on the other hand, is at the top of the tennis world.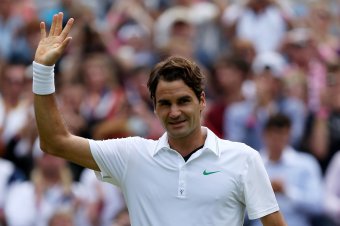 Clive Rose/Getty Images
Rafael Nadal will always dominate the French Open, but Djokovic takes care of everything else. Other than the hiccups at Roland Garros, Djokovic has won four straight Grand Slams.
Additionally, Djokovic has owned Federer over the past year and a half. Since the 2011 Australian Open, these two have met seven times.
Djokovic has won six.
Djokovic is the best player in the world, and he's playing like it. Federer used to be the best player in the world, but he's nothing close to that form, which is why Djokovic has dominated him.
It's tough to write off a player like Federer, but he won't be able to stop Djokovic.
This article is
What is the duplicate article?
Why is this article offensive?
Where is this article plagiarized from?
Why is this article poorly edited?