Wimbledon 2012: 8 All-Time Important Matches with Roger Federer vs. Andy Murray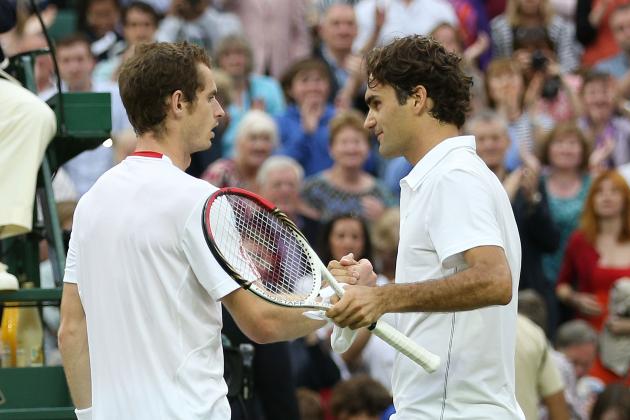 Clive Brunskill/Getty Images

As 2012 closes another Wimbledon, it's a time to reflect on the latest championship success from Roger Federer. The Championships of Wimbledon is the North Star of tennis in displaying to the world who is ruler of his era. Success is prized forever.
Each year's Wimbledon champion is also linked with all who have preceded him. Occasionally, his match may define a mini-era or signal a shift of a new chapter or mini-dynasty to come. There are only a handful of truly defining matches.
The following is a look back at eight Gentlemen's Singles matches that represented a particular mini-era in Wimbledon's history.
Begin Slideshow

»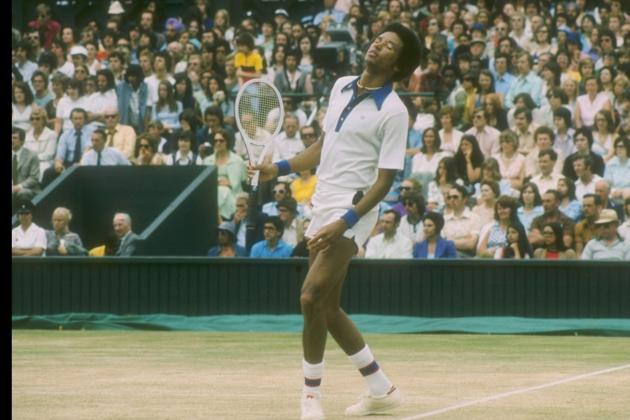 Getty Images/Getty Images

The Open-Era of tennis was still in its infancy but young Jimmy Connors was determined to eliminate the last vestiges of its distasteful amateur ways. In 1974, he thrashed Ken Rosewell at Wimbledon on his way to three Grand Slam titles.
But the old guard fought back with John Newcombe's 1975 Aussie win against Connors.
Then Arthur Ashe administered an old-school lesson of tricks and guile on the Wimbledon stage.
Ashe did not try to outhit or outrun the feisty Connors whose return skills were unprecedented. Instead, he dinked, dropped, sliced, and laid out soft, shallow shots that had his fiery opponent more unwound than a box of tops.
Spanked into submission, a humbled Connors left a wiser player, perhaps more prepared for the challenges that lay ahead as Bjorn Borg and John McEnroe entered into 70's tennis.
But for one more day, grace and poise reached into the past to still the whirlwind of new-era talent.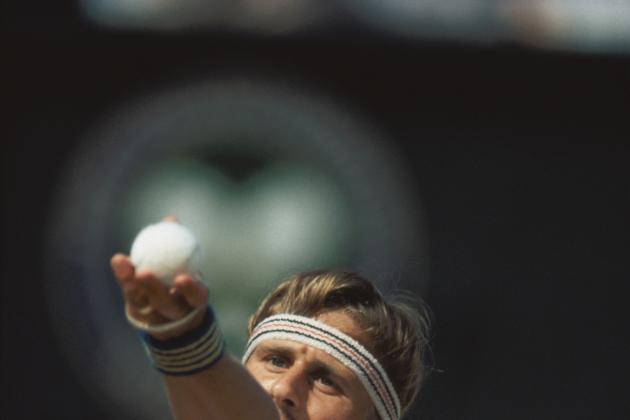 Getty Images/Getty Images

John McEnroe may have had the superior grass-court game, but even mustering his firebrand courage and desire was not enough to vanquish the Borg mystique.
Most pundits who witnessed this epic battle insist it was the greatest match ever played. There are sagas written about the personalities and contrasts of skills of the two superstars.
Most of all, the fourth set tiebreaker, "The War of 18-16" encapsulated point-by-point drama with the Wimbledon title at stake. The sun had almost set on Borg's heroic career, though nobody could have predicted it.
Somehow, the legendary Swede got off his changeover chair and summoned up another great set to stave off his mercurial challenger. It was his last crown of Wimbledon glory but a timeless reminder of greatness.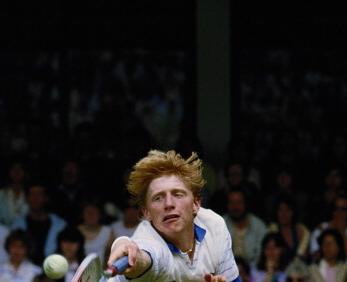 Bob Martin/Getty Images

Seventeen-year-old Boris Becker boomed his way to the final with a new age graphite racket sponsored by Puma and soon to appear in American commercials.
It was also the end of Wimbledon titles for Jimmy Connors and John McEnroe as Curren's big serve pummeled them in straight sets leading to his finals appearances. The age of power serving had begun.
Becker's roused his way to victory by throwing himself onto the lawns and into the hearts of spectators. His dive volleys are still a paragon of Wimbledon lore and found on YouTube videos.
The next five years would establish Becker with two more Wimbledon titles and three finals clashes against fellow rival Stefan Edberg. They would produce a hybrid of serving power and net grace unique in the ever-evolving march through tennis history.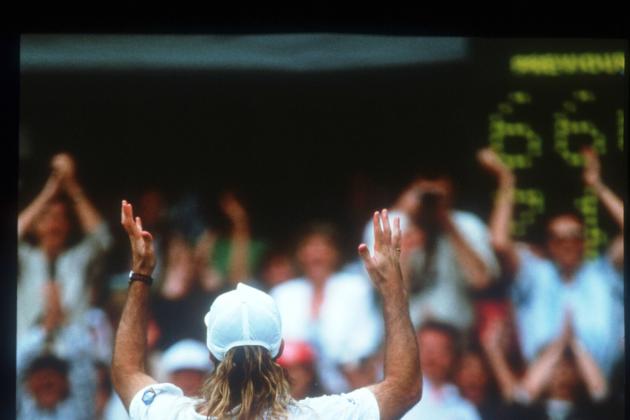 John Russell/Getty Images

Image conscious Agassi, who skipped Wimbledon from 1988-1990 because he didn't care for its all-white dress code, shocked the tennis world by changing the standard style for winning Wimbledon.
Agassi's uncanny reflexes and honed return skills proved to be a winning counter to Ivanisevic, Becker and other big servers. For the tennis fan, it was like attending an AC/DC concert to rock out to Thuderstruck, but then being upstaged by the opening band's rendition of Beethoven's Symphony No. 5.
It turned out to be an outlier within the years from Bjorn Borg's retirement in 1981 to the new slower grass in 2001, but undoubtedly inspired a generation of baseline players who would find a more level playing field on grass in the next decade.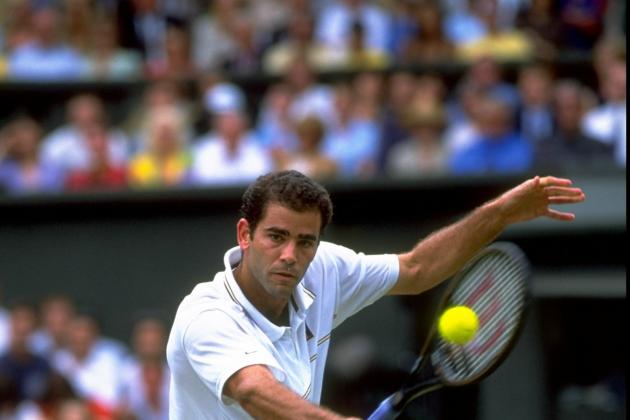 Gary M. Prior/Getty Images

Somehow Sampras' ho-hum dominance was set aside for Agassi's meteoric renaissance. Many even pegged Wimbledon king Sampras as the underdog as the sports world wrapped onto the tail of Agassi's blazing comet for another all-American 4th of July fireworks of tennis.
This was a chance for Agassi to cap a month of brilliant tennis that climaxed with his French Open title and career Grand Slam. He was also placing a bid for No.1.
But Sampras always saved his best for Agassi and punctuated his own Wimbledon dominance with a near-perfect display of powerful serving and net touch. It would stamp his immortality on the 1990's and set him up for one more Wimbledon title a year later.
Agassi did not give up his momentum but charged forward to take the next two Grand Slams and carve his own niche with the elite players of all time. Generation X tennis still flourished.
Clive Brunskill/Getty Images

It was only a fourth round match, but the result ended one Wimbledon era and was the apotheosis to another. For the general tennis fan, this was an introduction to the Swiss Maestro and a foreshadowed adieu to the King of Grass.
Federer and Sampras faced off with all the directness and strategy of a steel cage match. There were intermittent moments of guided volleys, Sampras overheads and Federer running backhands, but serving might was the first and last word.
The baton was spiritually passed from the reigning to the future legend.
It was also one last time for fast grass, serving might and grand designs to serve and volley. One year later, the Wimbledon finals would be a lackluster matchup in which neither player would win a single serve and volley point.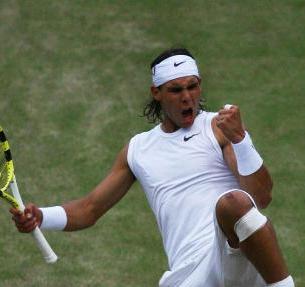 Ian Walton/Getty Images

During the 2006 French Open finals, NBC commentator John McEnroe remarked it would be much harder for Nadal to win Wimbledon than for Federer to win the French Open.
Two years later, it was Nadal who continued to widen the gap in their head-to-head rivalry. In 2007, Nadal came achingly close to winning Wimbledon but fell in the fifth set to King Federer.
Perhaps the real breakthrough was Nadal's demolition of Federer in the 2008 French Open. It certainly deflated Federer and bolstered Nadal's confidence that he was ready to win the European double and the career slam.
Following a match of unparalleled shot-making and courage from both players, ESPN and other tennis experts immediately billed it as the Greatest Match of All Time. It was the peak of the Federer-Nadal rivalry and brilliantly profiled in L. Jon Wertheim's book Strokes of Genius.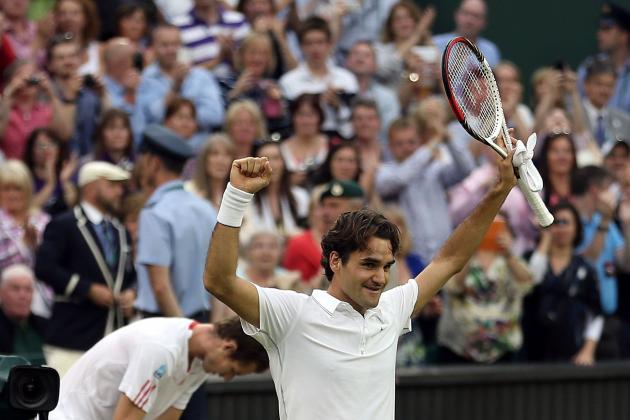 Julian Finney/Getty Images

Call it a renaissance, a resurgence or a reminder, but the Federer era is not over. Nine years after his first title, Federer is still winning Wimbledon under completely different conditions.
The Grass Dome Championship required all-court adaptations, which proves that even specialists will need to add on to their games.
Longevity matters, and we may see other champions find ways to extend their health and productivity into their early 30's. Connors, Agassi, and now Federer showed how to overcome burnout and setbacks.
Above all, this could signal more parity at the top. It seems unlikely we will see one man winning three Grand Slam titles a year as had happened five times since 2004.
Federer's win over Murray also silenced talks of tennis becoming a big two with Rafael Nadal and Novak Djokovic. Federer seems capable of more Slam victories, and Andy Murray is close enough to taste it.
The Golden Age of tennis has never been better.
CLICK HERE for more on Roger Federer's return to the top of tennis