Wimbledon 2012: Andy Murray Must Finally Win Title to Transform Tennis Landscape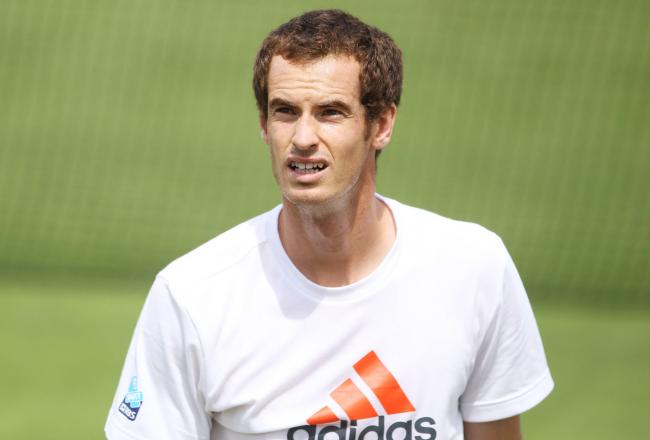 Dan Kitwood/Getty Images
Andy Murray is the best of the rest.
Will Murray ever win a grand slam?
While Novak Djokovic, Rafael Nadal and Roger Federer headline tennis' elite, Murray is on the outside looking in. A victory in the 2012 Wimbledon, though, would change that instantly.
Murray is the No. 4 ranked player in the world. He's talented enough to be called a star. But labeling him a "superstar" would be a mistake.
The 25-year-old has been a household name for years. Murray always brings his A-game to grand slam tournaments as he's fought his way to the final of the Australian Open twice, the U.S. Open once, the semifinals of the French Open once and the Wimbledon three times. Despite repeatedly battling deep into tournaments, Murray has come up empty-handed in each and has yet to win his first grand slam title.
That hasn't stopped his competition from taking him seriously, though.
Dan Kitwood/Getty Images
Eleanor Crooks of The Independent reported that Roger Federer thinks extremely highly of Murray. When asked if he believes that Murray will earn at least a semifinal berth, Federer said:
Absolutely. I predict him to get there. Home-court advantage, playing on grass, with his talent and his game, everything's right there for him. It's up to him to make it happen. I guess you always need a little bit of luck along the way.
Novak Djokovic echoed Federer's praise. He said of Murray (via The Independent­):
"I know he's a great competitor. He's a great fighter…He has all the qualities to be a grand slam winner. There is no doubt. "
If Murray is the last man standing in London (as long as he knocks off one of the Big Three to get there) he'd transform the tennis landscape. Here's a mind-blowing fun fact: Djokovic, Nadal and Federer have won 28 out of the past 29 grand slams including the last 10.
If Murray runs the table, no longer would there be a Big Three, but a Big Four.
David Daniels is a featured columnist at Bleacher Report and a syndicated writer.
This article is
What is the duplicate article?
Why is this article offensive?
Where is this article plagiarized from?
Why is this article poorly edited?