Why Golf Needs Rory McIlroy to Rediscover His Form
June 25, 2012

Andrew Redington/Getty Images
There is no denying it, golf is better with the reign of dominant players, which is why Rory McIlroy needs to rediscover the form he showed in the 2011 US Open. 
Golf's history is versed through two things: how players perform at majors and the legends that manage to win multiple of them.
This is why the names of Jack Nicklaus, Arnold Palmer and Ben Hogan are tossed around with such reverence. It's also the reason why America is so enamored with Tiger Woods and his quest to catch Nicklaus' record, despite all of Woods' flaws.
This need of a preeminent star explains the frenzy the golf world went into when McIlroy won the US Open, in spectacular fashion, with his 16-under performance.
Mcllroy, and his beautifully rhythmic swing, delivered a wire-to-wire victory at America's championship, pacing the field by eight shots. He accomplished this at the tournament that is considered the toughest test in golf and did so in stylish fashion. He flew at pins and played with an aggressive style that only a few in the world would dare and even fewer of those have the talent to pull it off.
He did all of this at only 22 years old, leading to many around the game to declare him the next transcendent athlete in the sport. Even Nicklaus paid tribute to his performance.
"I think this kid's going to have a great career. I don't think there's any question about it. He's got all the components. He's got a lot of people rooting for him. He's a nice kid. He's got a pleasant personality. He's humble when he needs to be humble, and he's confident when he needs to be confident."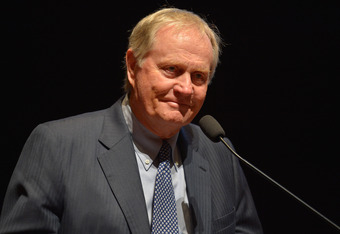 Steve Jennings/Getty Images
However, perhaps it was Nicklus' words only a month later which have rung the truest about the young Irishman.
"Don't anoint him as the crown prince yet," Nicklaus told the BBC on Sunday. "He has won one major. When he starts to win two, three or four, then you can say he's the guy we've got to watch, period. 

"But until that time comes, he's one of a group of talented players that have got an opportunity to win."
Since his stunning performance at the US Open in 2011, McIlroy has only won two tournaments worldwide.
Recently, his results have been even worse. He has missed the cut in three of his last four events, including a failed attempt to defend his US Open crown.
Adding to his recent cold streak, McIlroy has also struggled in majors in the past calendar year. In his last four cracks on the biggest stage, he has yet to finish higher than T-25.
These recent issues could be just attributed to a number of things. It could be his new found celebrity status, he is dating tennis star Caroline Wozniacki after all, a simple hitch in his swing or just something every athlete goes thorough—a cold streak.
Though, his issues could stem from something even deeper than that, like a lack of focus.
McIlroy is more naturally gifted than almost anyone on tour and, for that matter, the history of the game. He has a picture perfect swing, great accuracy and length off the tee, touch with his irons and a instinctive feel around the green.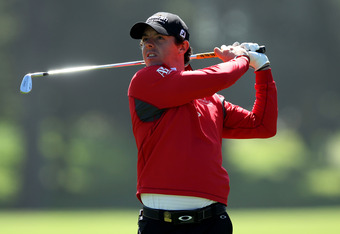 Scott Halleran/Getty Images
However, in spite of that talent, he doesn't perform to his abilities consistently, which goes back to focus. In order for any player to ascend to the top of their sport, they have to have the work ethic to match their effortless gifts.
Michael Jordan had it, Peyton Manning has it, so does Albert Pujols and it's that same workmanlike attitude that Woods has displayed during his run of dominance that lasted 15 or so years.
But, at least early on in his young career, McIlroy seems to lack the drive needed to consistently stay at the top.
In Woods' amazing run he never missed a cut, let alone three in a four week span. McIlroy, on the other hand, has already missed nine cuts as a professional, more than Woods has missed during his entire career.
McIlroy is still young and has plenty of time to turn his game around. He is almost too talented not to.
But Rory needs to elevate his game soon, not only for himself but for the sake of the gentleman's game.
For years, Woods has carried golf. During his reign as the world's most prominent sports figure, the game's popularity soared, as did TV ratings and attendance numbers.
But since Woods' recent struggles, golf has lacked the star power to draw in the causal fans.
McIlory has the potential to provide that.
He is a young, humble talent with a sheepish grin that people just love to root for. If he can manage to push his abilities to the next level, the game would reap the benefits.
For now, the PGA tour, and golf in general, rides and dies with Woods, because when he falls out of contention or skips a tournament fan interest goes out the window.
However, if McIlroy could live up to his limitless talent it would create a rivalry with Woods that the game has lacked since the days of Nicklaus and Watson.
A Woods and McIlroy rivalry would be the kind of duel that could transcend the sport from its second-tier status into the mainstream.  
Golf only needs McIlroy to live up to his end of the bargain.