Wimbledon 2012 Schedule: When to Catch the Biggest Opening-Round Matches
June 23, 2012

Mike Hewitt/Getty Images
If you aren't tuning in to watch Rafael Nadal, Novak Djokovic, Maria Sharapova or Victoria Azarenka play at Wimbledon 2012, then you are severely missing out.
This is simply one of the must-watch major tournaments in the sport of tennis, and the storylines are abundant.
The All England Club is easily one of the most prestigious locations in all of sports, and this year is bound to produce some incredible action on both the men's and women's sides of the tournament.
Here's all the information you need:
Draws: You can click here for the official draws via wimbeldon.com.
Schedule: You can check out the schedule here via wimbeldon.com when it posts updates to tournament play.
Notable Opening-Round Matchups:
Men's: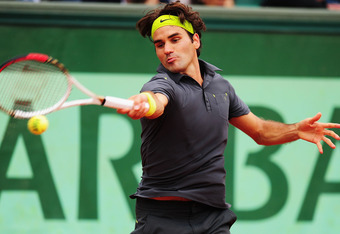 Mike Hewitt/Getty Images
Novak Djokovic (1) vs. Juan Carlos Ferrero
Ernest Gulbis vs. Tomas Berdych (6)
Roger Federer (3) vs. Albert Ramos
Thomaz Bellucci vs. Rafael Nadal (2)
Women's: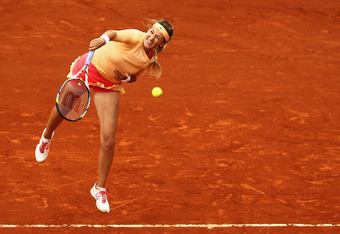 Matthew Stockman/Getty Images
Maria Sharapova (1) vs. Anastasia Rodionova
Carla Suarez Navarro vs. Samantha Stosur (5)
Serena Williams (6) vs. Barbora Zahlavova Strycova
Irina Falconi vs. Victoria Azarenka (2)
Major Storylines:
Will Maria Sharapova Continue to Dominate?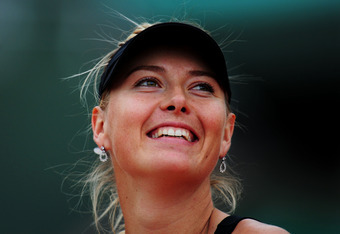 Mike Hewitt/Getty Images
Sharapova has won three out of her last four tournaments, which includes a win at the 2012 French Open, and she's currently ranked as the world's No. 1 women's tennis player.
She's been so dominant as of late that it's hard to imagine anybody being able to knock her off. World No. 2 Victoria Azarenka is on the complete opposite side of the bracket, but even so her opponents' rankings haven't seemed to matter to Sharapova as of late.
She's been on a roll, and I for one, think she will continue her winning ways at Wimbledon.
Who Will Control the Momentum?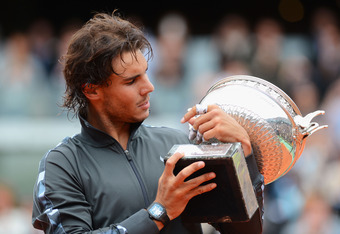 Mike Hewitt/Getty Images
Novak Djokovic is still the world's No. 1 men's tennis player according to the rankings, but he hasn't won a tournament since the ATP Sony Ericsson Open back in March.
Conversely, world No. 2 and Djokovic's biggest rival, Rafael Nadal, has beaten him three out of the last four tournaments in the finals, and that's including a huge win for Nadal at the French Open.
It seems as if Nadal has stolen the momentum in their rivalry, but now that Nadal is off the clay Djokovic may be able to seize the advantage. A win by Nadal could mean that he has Djoker's number in 2012, but a win by Djokovic could put the momentum right back on his side.
This rivalry is one of the best in sports, and hopefully we'll see it continue at Wimbledon.
Predictions:
Men's: Novak Djokovic
Now that Nadal is off the clay courts I see Djokovic taking advantage. Quite frankly, he needs to take advantage and he's too good to lose this many tournaments in a row. I expect a big bounce-back from the world No. 1.
Women's: Maria Sharapova
I don't see anybody being able to beat Sharapova. She's playing incredible tennis and she's certainly the best player on the women's side at the moment. Until somebody can beat her again, I'm not going to pick against her.