Wimbledon 2012: Players Who Will Bounce Back After French Open Failures
June 23, 2012

Julian Finney/Getty Images
The 2012 French Open was full of great moments, wonderful matches and big-time upsets. Some of the best in the world were a part of all three listed.
But most fell short of expectations.
Here are some players who will bounce back after their French Open failures:
Let's be honest here, Novak Djokovic had a great showing at the 2012 French Open making it to the final which was the furthest he ever achieved.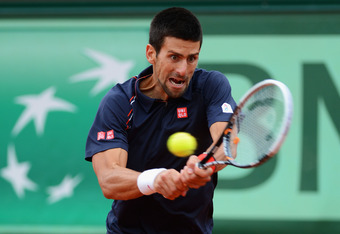 Mike Hewitt/Getty Images
However, if you want to be considered the best tennis player in the world, you have to seal the deal. He didn't, losing to Rafael Nadal in the final.
It was a failure because he couldn't win the crown. 
Now it's back to a more friendly surface—grass. It isn't a hard court, a surface Djokovic loves, but it's still better than clay.
Wimbledon was the place where Djokovic got his swagger one year ago. It was the victory that kicked off his stretch of domination because it proved that he could win on the biggest stage on other surfaces. 
Djokovic simply ran up against a better clay player in Nadal. Plus, it was in the French Open Finals, another area where Nadal dominates. 
Expect a more quality performance throughout for Djokovic at Wimbledon.
Andy Roddick lost in the first round at the French Open. It was an absolutely embarrassing performance from a guy who has underachieved in his tennis career.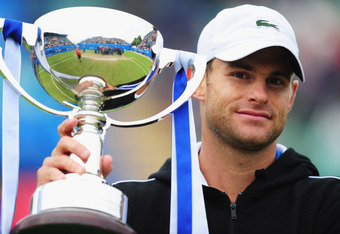 Mike Hewitt/Getty Images
Now it's time to rebound.
Wimbledon is a place where Roddick has made three finals in his career. He feels comfortable playing at this event. 
His tune-up for Wimbledon was a success. He won at Eastbourne to win his first tournament in 2012. Expect his success to build great confidence going forward at Wimbledon.
Roddick won't win the tournament, but he will play much better than the French Open. 
Serena Williams lost in the first round of the French Open. Yes, you read that correctly.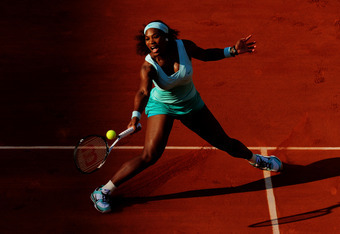 Mike Hewitt/Getty Images
It was an embarrassing loss by one of the few American contenders in the sport. It was a loss that she believes will motivate her, according to Howard Fendrich of Associated Press.
''Whether I had won in Paris or lost like I did in the first round, I am always extremely motivated,'' she said. ''If anything, you know, I think losing makes me even more motivated."
You can call it a wake-up call or maybe a motivator, but whatever the case may be, it was a loss I can't see happening twice in a row.
Williams will come to Wimbledon with a chip on her shoulder. When she plays with a chip on her shoulder, that's when she's at her best.