Wimbledon 2012 Tennis: Breaking Down Favorites at All England Club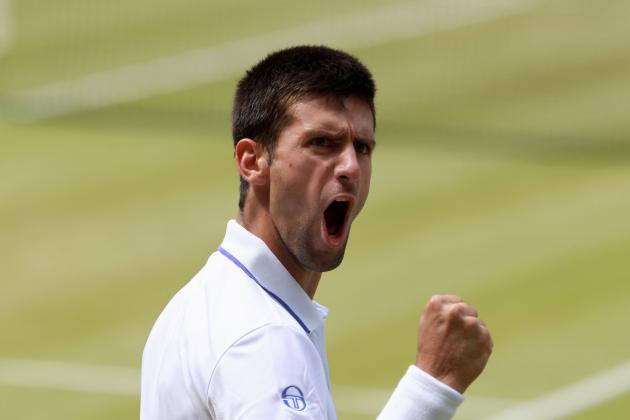 Julian Finney/Getty Images

Wimbledon 2012 is right around the corner, but only a handful of players come into this summer's Grand Slam event with a realistic shot at winning it all.
Defending champions Novak Djokovic and Petra Kvitova will look to repeat as Wimbledon's best on the men's and women's side, respectively.
Although both will be there in the end, there is much more parity in the ladies' draw compared to the men's side, where there are only three players with a legitimate chance of winning it all, Nole, Rafa and Fed.
Here we break down the favorites on both sides to emerge victorious at the prestigious All England Club.
Begin Slideshow

»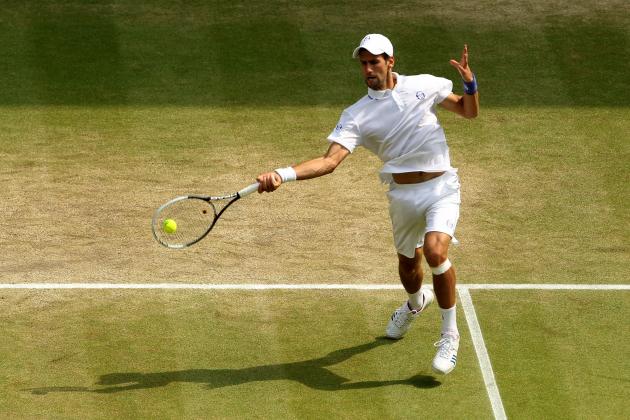 Pool/Getty Images

World No. 1 Novak Djokovic has won every non-clay-court Grand Slam tournament since the start of the 2011 season, including last summer's championship at Wimbledon.
Djokovic took down two-time Wimbledon champ Rafael Nadal rather easily, in four sets in the 2011 Wimbledon final, which makes Nole the favorite to repeat at the All England Club in the eyes of most experts.
As the top-ranked player on the men's side and the No. 1 seed in this year's tournament, the road to a title in London will go through Djokovic.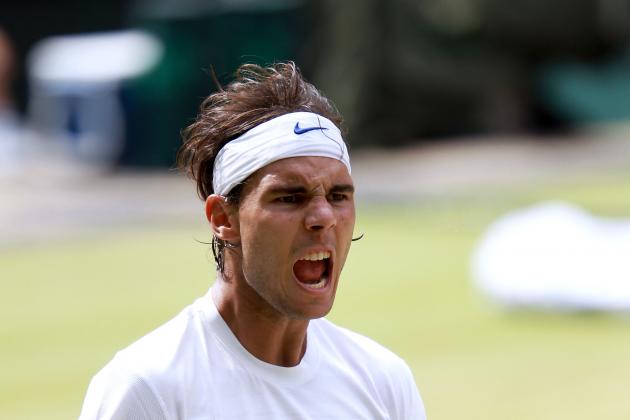 Julian Finney/Getty Images

Destined to meet with defending champ Novak Djokovic for the final this July, world No. 2 Rafael Nadal will be a popular choice among fans and experts to walk away the winner at Wimbledon.
Rafa is a two-time champion of the All England Club, winning in 2008 and 2010. Even more impressive, the 26-year-old Spaniard has made the final in each of his last five tries at the grass-court Slam.
Nadal boasts an 87.5 percent winning percentage at Wimbledon for his career, and will surely build on it over the next two weeks.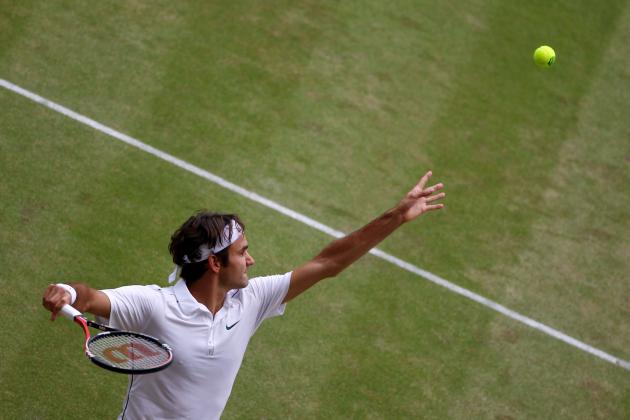 Clive Brunskill/Getty Images

Although 16-time Grand Slam champ Roger Federer hasn't won a major tournament in more than two years, he is still a six-time champion of Wimbledon.
From 2003 to 2009 no player in the world was better than Fed-Ex on grass. Federer made the final at the All England Club seven consecutive times during that span, but has since faded.
Federer has failed to reach the semifinals in each of his past two visits to London. His defeat at the hands of Jo-Wilfried Tsonga in the quarterfinals in 2011 after leading two sets to none was the most telling though.
Federer will be a favorite this summer because of his incredible Wimbledon resume, but at age 30, he will likely take a backseat to Djokovic and Nadal.
Julian Finney/Getty Images

Women's draw No. 1 seed, Maria Sharapova will ride a wave of momentum into Wimbledon 2012 after breaking a Grand Slam title-less streak of more than four years.
Sharapova's win at the French Open two weeks ago was her first major tournament win on clay and recharged her confidence heading into the season's most hard-fought event.
The 25-year-old Russian star was good enough in 2011 to make the final at the All England Club, but it simply wasn't her day against the younger Petra Kvitova, who wiped her out in straight sets.
Sharapova has won Wimbledon once, back in 2004, but will be the hands-down favorite to reclaim the London throne on the ladies' side this summer.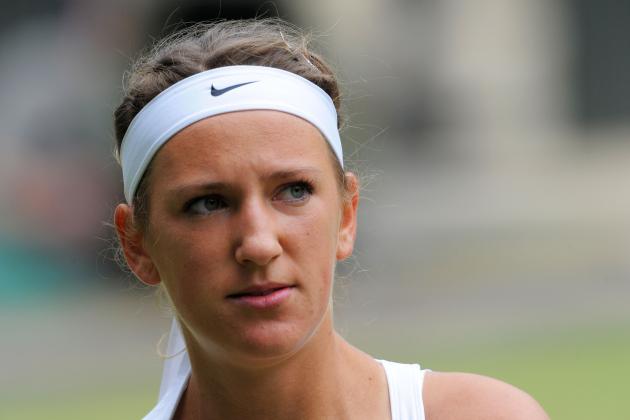 Michael Regan/Getty Images

Victoria Azarenka broke through for the first time early in 2012, winning the Australian Open last January to claim her first career Grand Slam title. That momentum faded at the French Open in Paris, but the world No. 2 is still a mighty force to be reckoned with at Wimbledon.
Azarenka made the semifinals at last year's tournament and boasts 15 career singles wins at the All England Club despite being just 22 years old.
She will be the No. 2 seed on the ladies' side in 2012, which means her road to the final will be easier than most.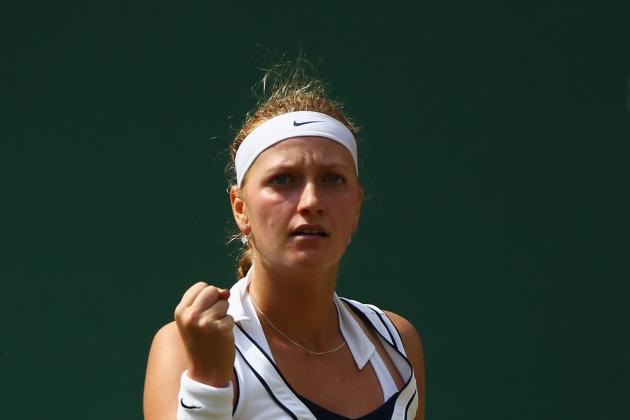 Clive Brunskill/Getty Images

The defending Wimbledon champion will be seeded fourth this summer in the women's draw. Petra Kvitova won Wimbledon for the first time at age 21 last year and is looking to repeat in 2012.
For the last two years, the Czech's game has translated beautifully to grass, where she is 12-3 for her career at the All England Club. Kvitova made the semifinals at Wimbledon at age 20 in 2010.
Though many are counting her out because of her inconsistency since winning it all last summer, Kvitova is still the champ, and the road to the season's third Grand Slam runs through her.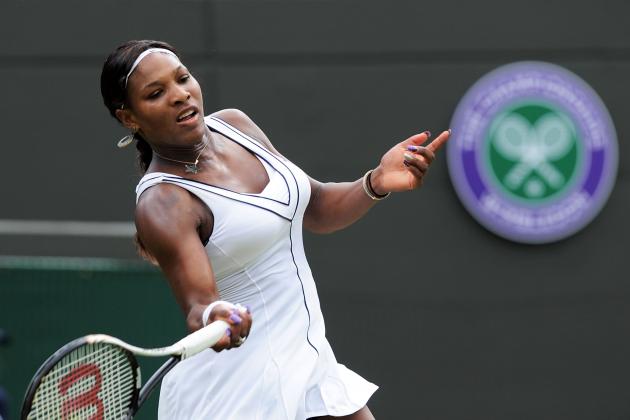 Michael Regan/Getty Images

Thirteen-time Grand Slam champion Serena Williams has won four Wimbledon titles during her illustrious career, the last one coming just two years ago.
The 30-year-old American is one of the strongest players in the ladies' draw and will be motivated to prove the doubters wrong after exiting in the fourth round at the All England Club in 2011.
Williams is ranked sixth in the world and seeded sixth at Wimbledon 2012. She can turn around a disappointing 2012 season with a deep run at this summer's tournament and add to an already stacked resume with a championship.
Follow Patrick Clarke on Twitter for more on the 2012 Wimbledon Championships.