8 Reasons the Chicago Cubs Will Not Finish with MLB's Worst Record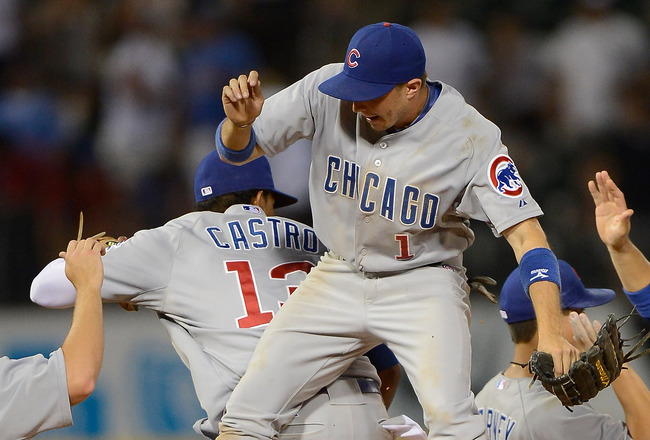 Jonathan Daniel/Getty Images
The season is already a lost cause for any hopes of even mediocrity, but there are still reasons for Cubs fans to be hopeful. Though the team will hover among baseball's worst for much of the year, don't expect them to completely tank for the rest of 2012.
There are a lot of aspects the Cubs can improve upon from here on out, and they can finish the season with a handful of positives going into 2013 and the next year in the rebuilding phase.
Here are eight reasons the Cubs won't finish at the bottom of the league in 2012.
San Diego Padres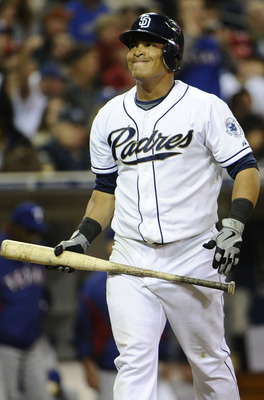 Denis Poroy/Getty Images
The San Diego Padres are in an ongoing battle with the Cubs for the cellar of Major League Baseball. However, the Padres are the inferior team, and that was evident in their head-to-head series that ended in a Cubs sweep at the end of May.
The Padres offense is woeful, having scored more runs than only Pittsburgh. They are in complete rebuilding mode as well, and expect them to have a rough finish to 2012. They will likely be the at the bottom of the standings and approach 100 losses.
Run Differential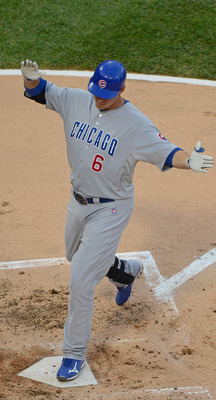 Jonathan Daniel/Getty Images
Run differential is a great way to gauge how good a team is, as wins and losses are sometimes deceiving. The Twins and Padres have the worst differential by far, both at minus-74. The Cubs are at an unimpressive minus-50, but have played worse than that number suggests.
An expected win-loss record takes into account runs scored and given up and evaluates what a team's record should be. The Cubs' expected number is 28-39, a full 5 games ahead of where they are now. They're simply playing better than their record suggests.
Garza Getting Back on Track
Jonathan Daniel/Getty Images
Matt Garza had a great start to the year with the Cubs, and his ERA stood at 2.58 after his start on May 16. In the two starts after that outing, Garza gave up a combined 12 earned runs in just eight innings pitched to raise his ERA to 4.22.
Since then, he has posted four straight quality starts, and though shaky at times, he seems to be back on track as the Cubs top pitcher. He went six innings on Monday, allowing three earned runs on five hits and a walk. He pitched a great game given the conditions, as the ball way flying out of U.S. Cellular last night.
Bullpen Can Only Get Better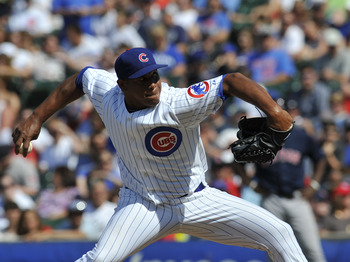 David Banks/Getty Images
This one is much more of a hopeful optimism than a certainty. The Cubs bullpen has been dreadful, with a 4.44 ERA so far this year. It has blown 12 saves while converting only nine.
The worst statistic of all, however, is its 113 free passes in 196.2 innings. It leads the league in that category, and it adds up to more than five BB/9.
The Cubs need to find an everyday closer. Carlos Marmol and Rafael Dolis have been awful in that role this year, though Dolis has potential for later on down the road. Whether it be Shawn Camp or James Russell or someone else, a consistent closer will do wonders for the Cubs.
Minnesota Twins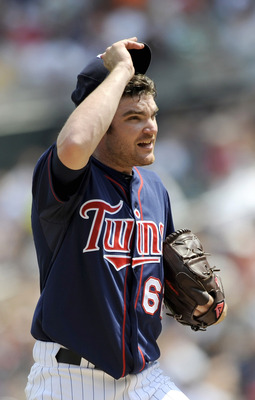 Hannah Foslien/Getty Images
The Minnesota Twins sit near the bottom of the standings and will be in the running for worst team in baseball when it's all said and done. Their pitching is atrocious, and though they have guys like Joe Mauer and Justin Morneau on offense, they can't keep up with the runs that their pitching staff is giving up.
The Twins rank second to last in runs allowed, batting average against and quality starts. All are just ahead of the Rockies, who at least have Coors Field to blame for their troubles. Their starting pitchers have an ERA over 6 on the year, so look for them to continue to fall in the standings.
Anthony Rizzo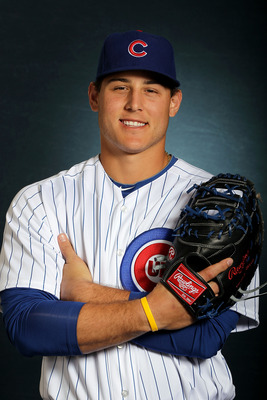 Jamie Squire/Getty Images
It's almost time. Anthony Rizzo is likely just days from being called up to the majors and finally putting on that Cubs uniform. He is dominating the minor leagues, hitting .364 with 23 home runs and 59 RBI in 63 games.
The Cubs are already preparing for his addition, as Bryan LaHair was in right field for Monday's game and David DeJesus shifted over to center.
Rizzo should be ready for the majors this time around, and the team will see big production from him in the heart of the order.
Catchers Are Healthy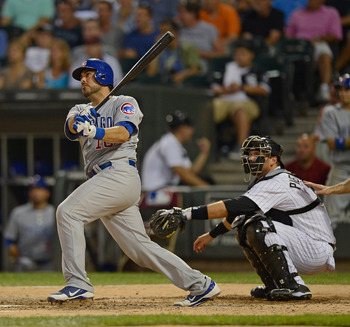 Jonathan Daniel/Getty Images
The catching position has been injury plagued all season for the Cubs. Steve Clevenger, Welington Castillo and Geovany Soto have all spent time on the DL, and the Cubs even had to make a move to get Koyie Hill back temporarily with all the injuries.
Through 67 games, Cubs catchers are batting just .198. Soto started off the season slowly, but he looked good in his first game off the DL last night, going 2 for 5 with a home run. If he can get rolling, the offense could get a big boost.
LaHair Brings Pop to Outfield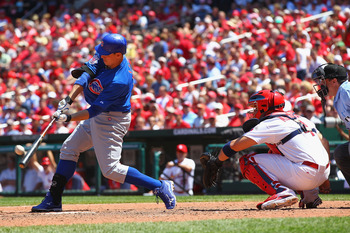 Dilip Vishwanat/Getty Images
The move to call up Anthony Rizzo from the minors will give the Cubs a huge lift on offense, but the important thing is to keep Bryan LaHair in the lineup as well. The Cubs started the transition on Monday night, as LaHair took the field in right.
LaHair is an enormous hitting upgrade over David DeJesus, Tony Campana or Reed Johnson. He can adequately perform on defense at the corner outfield position, and the idea of Castro-Rizzo-LaHair in the middle of the order is exciting to think about.
Keep Reading

Chicago Cubs: Like this team?