Bryce Harper, Mike Trout and MLB's 2012 All-Rookie All-Star Team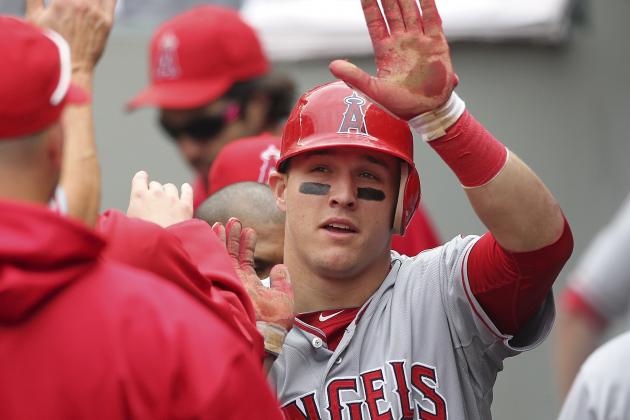 Otto Greule Jr/Getty Images

The MLB All-Star game is quickly approaching, but you probably won't see very many rookies on that squad.
Let's turn that around, at least for this article.
Some rookies have been having great campaigns so far, and they definitely deserve to be recognized for their outstanding achievements so far. It is not easy to play your first MLB season, and these guys hit the ground running.
Keep in mind that in order to be considered a rookie, a player must have under 130 career at-bats or 50 career innings pitched.
So, without further ado, here is your 2012 All-Rookie All-Star Team at this point in the season.
Begin Slideshow

»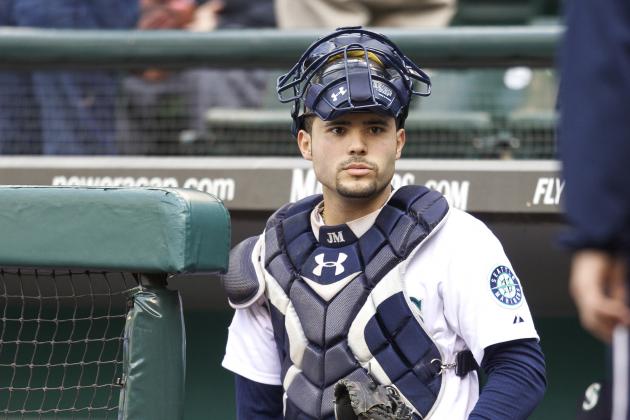 Stephen Brashear/Getty Images

2012 Stats: .266, 8 HR, 28 RBI, 0 SB
I know that Jesus Montero plays designated hitter more than he plays catcher. But he has made several appearances behind the plate, and he has been a catcher throughout his minor league career.
As a highly touted prospect with the New York Yankees, he was sent to the Mariners as part of the package that was swapped for starting pitcher Michael Pineda. Given the injury to Pineda, it seems that the Mariners are ahead so far in this trade.
Montero has the potential to provide a lot of power from a position that historically does not provide very much. Of course, his value does decrease slightly if he ever stops catching to be a full-time DH, but right now, he would be my starter on this squad.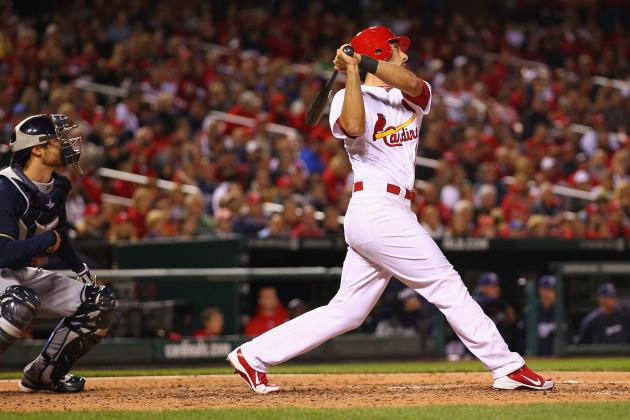 Dilip Vishwanat/Getty Images

2012 Stats: .288, 3 HR, 20 RBI, 0 SB
Matt Carpenter is currently on the 15-day DL, so that has slowed down his production a little bit. However, he had a very strong first two months of the season that helped the St. Louis Cardinals miss Albert Pujols a little bit less.
After a relatively quick trip through the minor leagues, if Carpenter continues down the path he is currently on, he won't be heading back down. His only liability might be that he doesn't hit for a lot of power at a power position, but Casey Kotchman has made a career from it, so Carpenter could as well.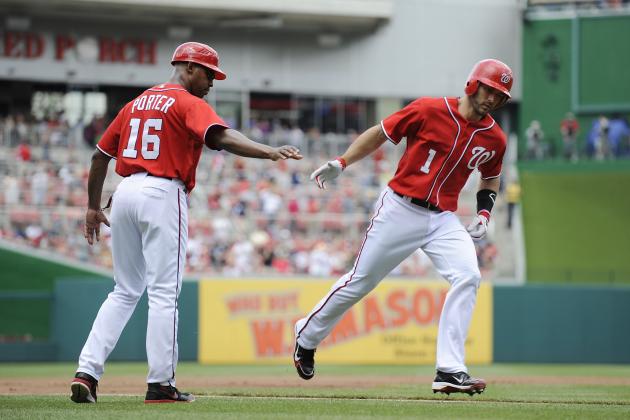 Jonathan Ernst/Getty Images

2012 Stats: .268, 1 HR, 8 RBI, 0 SB
I realize that Steve Lombardozzi has not played a lot of second base for the Washington Nationals this year. However, he is a second baseman by trade, and the reason that he hasn't played a lot of second base is because he has been doing just about everything else on the diamond.
Lombardozzi doesn't have amazing statistics, but his versatility definitely makes him valuable. The Washington Nationals are cruising this season, but they wouldn't be able to do that without role players. Lombardozzi has done that, and he deserves credit for that.
Greg Fiume/Getty Images

2012 Stats: .292, 6 HR, 24 RBI, 2 SB
Will Middlebrooks has made Boston Red Sox fans excited in what has been an otherwise disappointing season. He made his debut at the beginning of May, and he has been hitting the ball ever since.
Kevin Youkilis had been a fixture at the hot corner for the Boston Red Sox, but after his injury and the impressive performance of Middlebrooks, his future in Boston is somewhat doubtful. It is hard to displace an institution, but he is well on his way to doing that.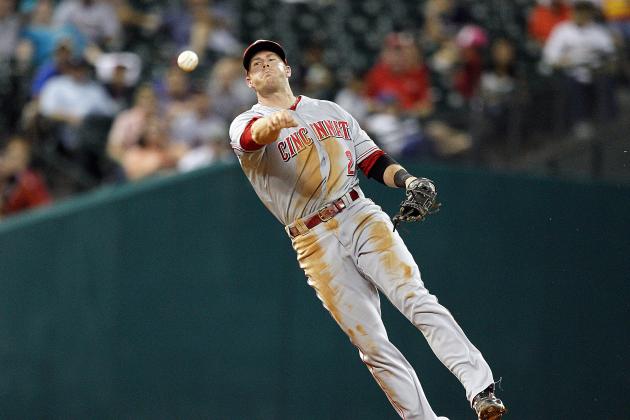 Bob Levey/Getty Images

2012 Stats: .262, 7 HR, 15 RBI, 2 SB
Zack Cozart made a strong impression at the end of 2011, and that performance has carried over into this season as well. He has displayed power throughout the minor leagues, and it seems as if that is starting to manifest itself in the big leagues.
Although he hasn't shown it at the major league level, he did steal 30 bases one year in AAA. If he is able to add that dimension to his game, he is going to be a dangerous all-around threat for the Cincinnati Reds.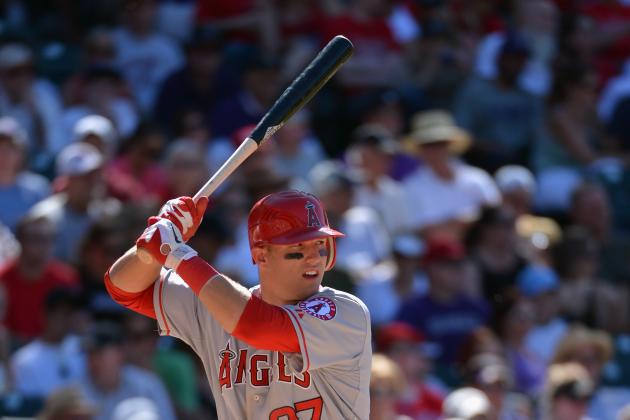 Doug Pensinger/Getty Images

2012 Stats: .323, 6 HR, 27 RBI, 19 SB
We all knew that Mike Trout was going to be amazing, but he has at least lived up to if not exceeded all of those expectations. Quite simply, he has provided a spark for the Los Angeles Angels of Anaheim that they had needed to try to keep pace with the Texas Rangers in the American League West.
He is a legitimate five-tool player who will be a fixture in the outfield for a long time. It is hard to tell where he will eventually fit in the lineup because he could really fit anywhere. However, whatever he does end up doing, he will do it well if this season is any indication.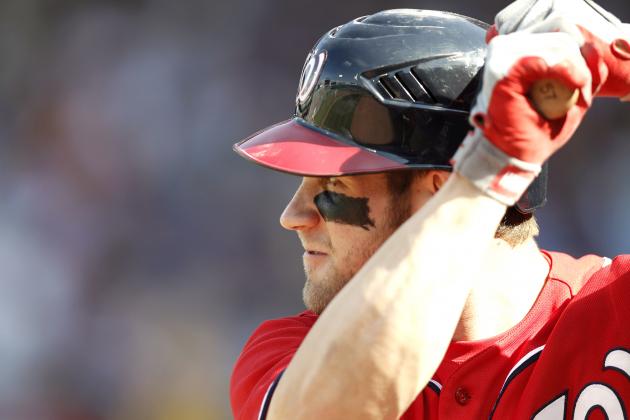 Winslow Townson/Getty Images

2012 Stats: .292, 7 HR, 19 RBI, 4 SB
Bryce Harper might as well be the LeBron James of Major League Baseball. Everyone knew his name before he even put on a major league uniform, and as a result, the expectations were as high as they have been for any player in recent memory.
Harper has been doing well this season, and he seems on his way to a strong career. Like Trout, he legitimately possesses all five tools and can generally do it all. He is young, so perhaps there will be some learning curve eventually, but right now he is looking very strong and productive.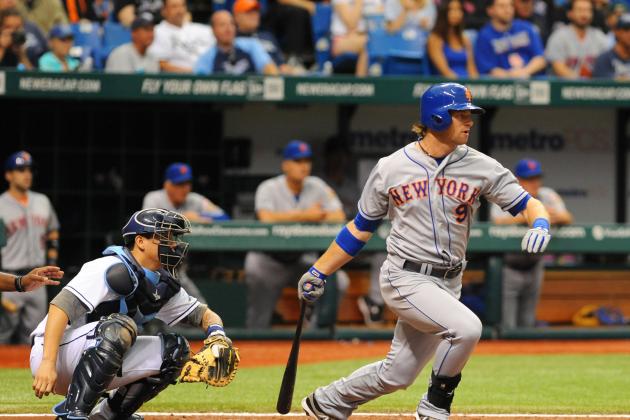 Al Messerschmidt/Getty Images

2012 Stats: .287, 6 HR, 24 RBI, 4 SB
The New York Mets are one of the bigger surprises in baseball this year, and a lot of their success has been due to some big surprises like R.A. Dickey and Kirk Nieuwenhuis. For his part, Nieuwenhuis has been a run producer.
It isn't that he is leading the league in home runs, but he is driving in runs, scoring runs and just simply getting on base. With David Wright playing great baseball as well, Nieuwenhuis has made an impact on the lineup in his debut season.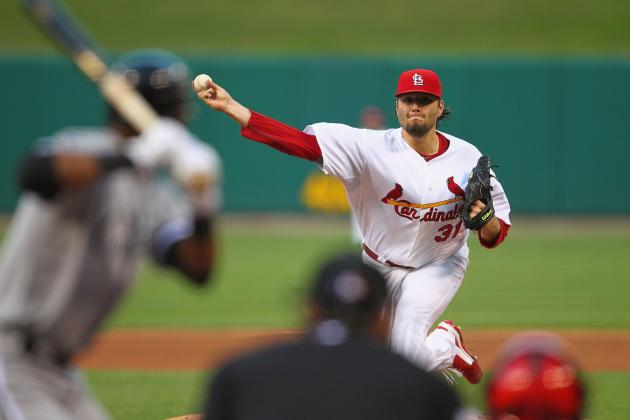 Dilip Vishwanat/Getty Images

2012 Stats: 10-2, 2.73 ERA, 89 SO, 1.14 WHIP
Lance Lynn was a great reliever for the St. Louis Cardinals in 2011. However, in 2012 he has returned to starting like he had all through his minor league career. I don't think that he will be returning to the bullpen anytime soon.
This season has been different for Lynn simply because he has been able to control his free passes. He is not walking nearly as many hitters as he had throughout his minor league career. This is definitely helping him keep his pitch count down and consequently stick around deeper into games than he had been.
Ed Zurga/Getty Images

2012 Stats: 8-3, 2.30 ERA, 57 SO, 1.06 WHIP
Wade Miley had a somewhat rough road through the minor leagues as he kept climbing, but he never really dominated any level. Even last season, he pitched well for the Arizona Diamondbacks, but he definitely wasn't one of the better pitchers in baseball.
This season, he is among the better pitchers in baseball for the same reason as Lance Lynn. His WHIP has dropped off this season, and that has made a lot of difference. He is not going to strike out a lot of hitters, so it is important for him to make opponents put the ball in play and not issue those walks.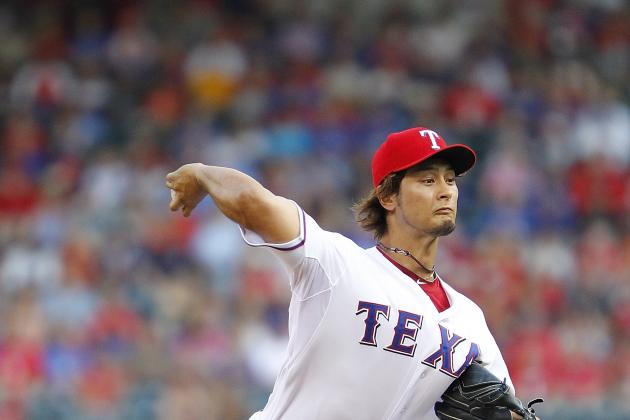 Rick Yeatts/Getty Images

2012 Stats: 8-4, 3.57 ERA, 88 SO, 1.48 WHIP
Yu Darvish has made one of the better first impressions by Japanese players in Major League Baseball. While he has cooled off a little bit since his very hot start, he is still getting hitters out and winning baseball games which is ultimately his job.
He has a powerful lineup at his back, so winning games should never be a problem for him. However, he still does need to pitch well to make that happen, and he has been doing that so far. The Texas Rangers should go far this year, and Darvish will be a big part of that.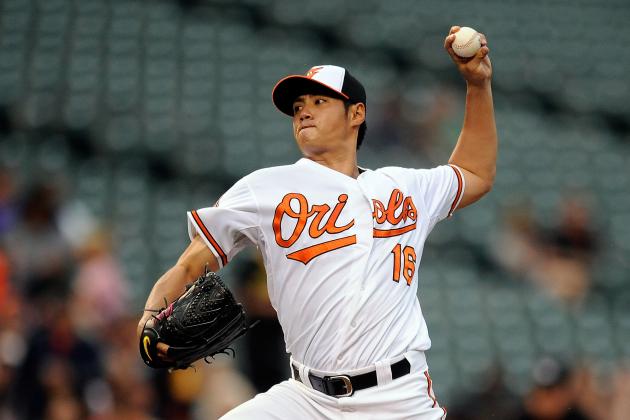 Patrick McDermott/Getty Images

2012 Stats: 7-2, 3.36 ERA, 57 SO, 1.29 WHIP
If the New York Mets have been surprising this year, the Baltimore Orioles are even more so. The most surprising part about Baltimore is not that its young lineup has finally started producing; it is that a mostly unknown pitching staff has been pitching excellent games.
Wei-Yin Chen is no small part of this process. He has looked very strong so far this year, and even though he doesn't rely on strikeouts, he has allowed just under one hit per inning. Those are pretty good numbers for a contact pitcher, and his good season should continue.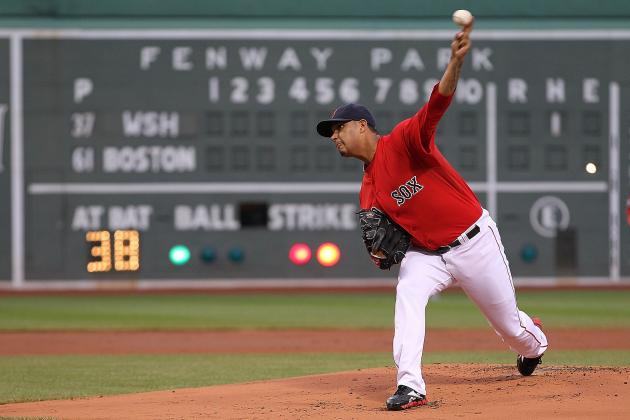 Jim Rogash/Getty Images

2012 Stats: 7-3, 4.17 ERA, 81 SO, 1.34 WHIP
Felix Doubront has been winning games despite the fact that the Boston Red Sox have failed to live up to most expectations this year. His ERA might not be the best, but he has been pitching well enough to win, and wins are what matter at the end of the season.
Doubront pitchers in a hitter's ballpark, so they may also account for some of his ERA inflation. But he is averaging over a strikeout per inning, so he is keeping the ball in the catcher's glove rather than in play. That is important for his continued success.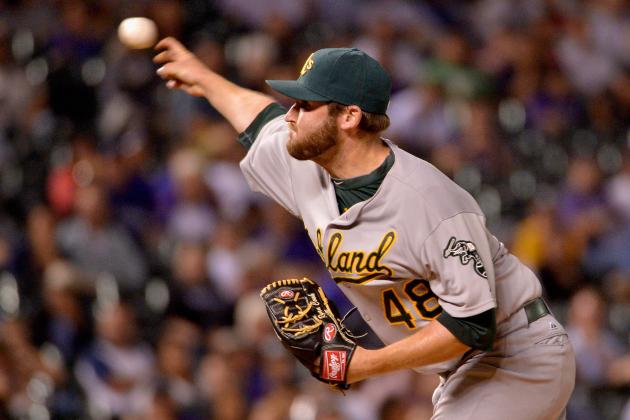 Doug Pensinger/Getty Images

2012 Stats: 1-1, 0.61 ERA, 31 SO, 0.84 WHIP
Ryan Cook is not a closer, but he would deserve placement on this team because of his incredible success so far this season. He made his debut last year as a member of the Arizona Diamondbacks, but he has really come into his own this year, as opponents are only hitting .098 against him.
In actual All-Star decision-making, it would probably count against him that he is not a full-time closer. But in this ranking, he deserves credit for what he has accomplished so far this season. It means a lot to the team when its bullpen is able to lock it down before the closer comes in. Cook does that for Oakland.
Whether you think I know everything or nothing about Major League Baseball, you should follow me on Twitter or become a fan on Facebook and keep in touch. I love hearing what you all have to say!

Follow @spinkickers