Wimbledon 2012: Biggest Obstacles Left Facing Defending Champion Novak Djokovic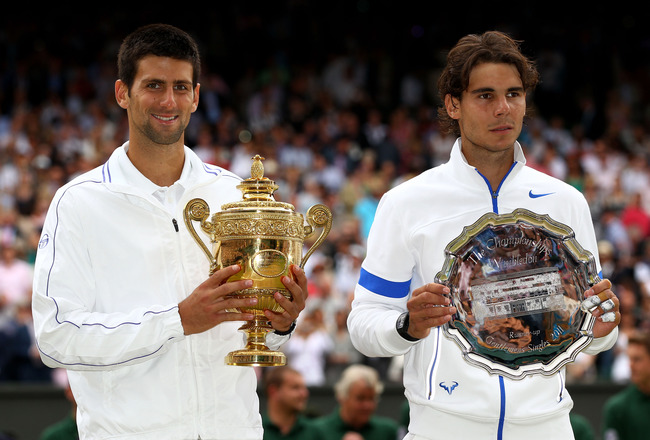 2011 Wimbledon finalists - but with Rafa losing and Federer playing superbly will Nole win again this year?
Clive Brunskill/Getty Images
Along with the pressure of being defending champion, what are the biggest obstacles facing Novak Djokovic during the Wimbledon fortnight?
Next up for Novak is Radek Stepanek - a match he should win easily to set up a fourth round match against Viktor Troicki or Juan Monaco.
It's hard to imagine Djokovic not making his way to the quarterfinals where he'll be probably meet Richard Gasquet or Nico Almagro.
Once again he will be heavily favoured to win through to the semifinals to face a familiar foe.
Roger Federer: Likely Semifinal Opponent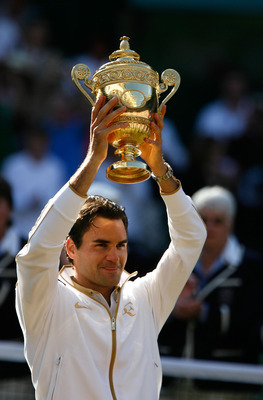 6-time champion Roger Federer - but is the GOAT still a serious contender for the title?
Paul Gilham/Getty Images
If all goes to plan, Novak will face six-time former champion Roger Federer in the semifinals.
Federer hasn't won a Grand Slam since the 2010 Australian Open, and lost at the quarterfinals stage of Wimbledon 2011 to an inspired Jo-Wilfried Tsonga.
Roger doesn't have that much time left to add to his record tally of 16 Grand Slams, and playing on the familiar lawns of Wimbledon may present his last chance of doing so.
Federer has won his first two rounds in imperious style and with John Isner going out in the first round faces a relatively straight forward passage through to the semifinals.
Though Federer will be fired up to avenge his straight sets, French Open semifinals defeat to Djokovic, I would expect the younger man to make his way through to the final.
In the Bottom Half of the Draw
Andy Murray - hoping to be the first British man since 1938 to reach the Wimbledon final
Clive Rose/Getty Images
Rafael Nadal's second round defeat to Lucas Rosol has thrown the bottom half of the draw into turmoil.
Andy Murray faces potentially difficult opponents Marcus Baghdatis, Milos Raonic and Jo-Wilfried Tsonga in his bid to reach the final but I'd somehow expect him to make his way through.
Who Will Be the King of Grass?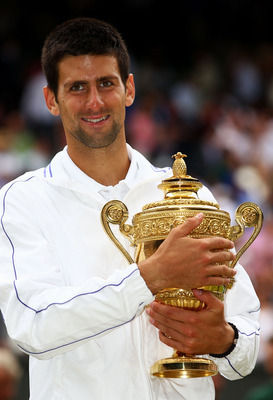 Still with two hands on the trophy
Clive Brunskill/Getty Images
Will Djokovic manage to defend his title this year?
With Nadal out - probably.
Keep Reading