Wimbledon 2012: Ivan Lendl and the Top 10 Players Never to Win Wimbledon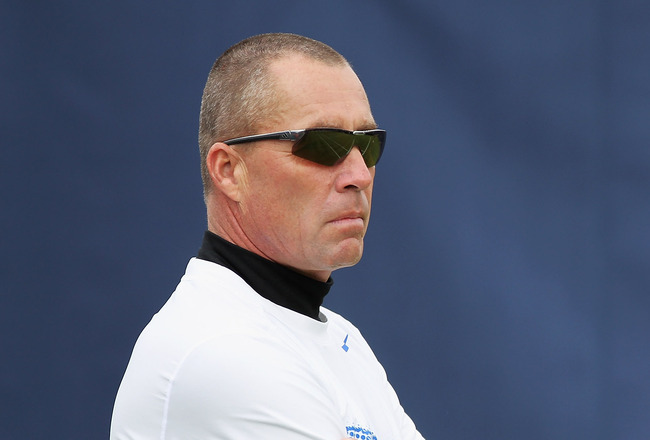 Matthew Lewis/Getty Images
As the grass-court season starts, all eyes are on Wimbledon and the players who have won the crown over the years.
The Boris Beckers, Martina Navratilovas, John McEnroes and Bjorn Borgs have great tales of folklore talking about their experience on the hallowed grounds.
There are others like Ivan Lendl who have similar stories but sadly not with the crown. Grass and especially Wimbledon played a major talking point in their careers and Lendl's obsessive quest finally ended without a title.
Famous for his "Grass for cows" statement, Lendl seemed to repent his statement later in his career. He is back at the grounds in a different role but his memories at Wimbledon will be always a sad one.
Let us look at 10 other players like Ivan Lendl who have never won Wimbledon in their career.
Mary Pierce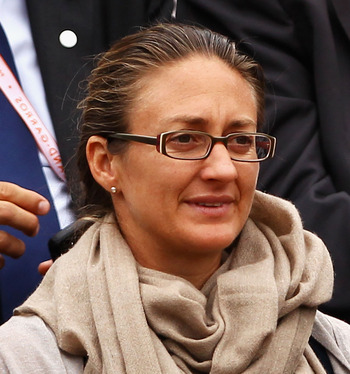 Clive Brunskill/Getty Images
Mary Pierce was an enigma on the WTA circuit—while on song, she could beat any player but that was only on the day she woke up on the right side of her bed.
Her Grand Slam record was also similar—she won the Australian Open and French Open and reached the US Open finals, but at Wimbledon, she could not go beyond the quarters.
Pierce had to be content with her mixed doubles win at Wimbledon in 2005.
Jennifer Capriati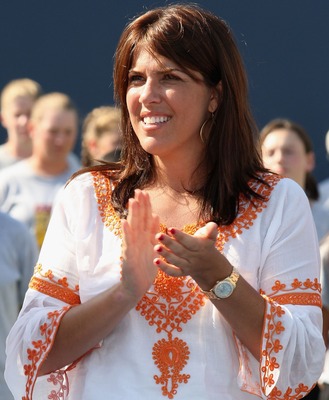 Lisa Blumenfeld/Getty Images
Former world No. 1 Jennifer Capriati never even reached the finals of Wimbledon, forget winning the Championships.
Capriati's best result at Wimbledon was two appearances in the semifinals 10 years apart—1991 and 2001, despite setting a record of being the youngest seed ever.
Technically, though, Capriati has won a title at Wimbledon—a junior doubles title in 1989!
Mats Wilander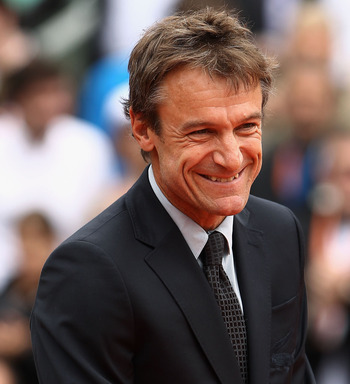 Matthew Stockman/Getty Images
Mats Wilander won his only doubles title (with Joakim Nystorm) in the Grand Slams at Wimbledon in 1986, but in the singles, he could not go beyond the quarterfinals at all!
It was his bad luck that the draw had him meeting grass-court expert Pat Cash early at the Championships.
Kim Clijsters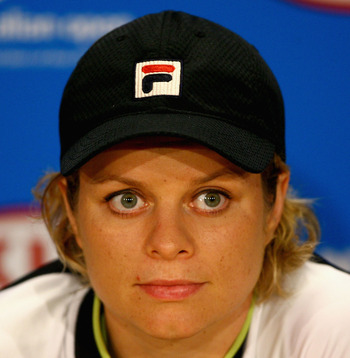 Robert Prezioso/Getty Images
If Kim Clijsters had a grouse from any Grand Slam, it was the Championships. Kim won the US and Australian Opens while being a finalist at the French. But, at Wimbledon, she could not go beyond the semifinals!
From her performance this year, it does not look like she will play at Wimbledon (contrary to earlier reports that she will make a comeback).
In 2003 however, she won the doubles title at Wimbledon!
Tim Henman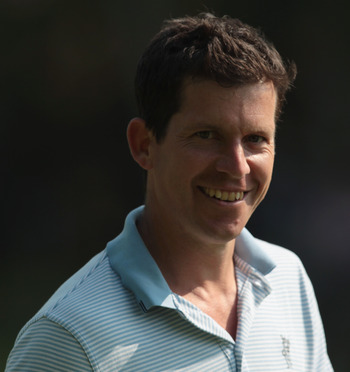 Ross Kinnaird/Getty Images
Whether it was the pressure from his home country or a lack of big-match skills, Tim Henman could never win the Wimbledon title even though his game was made for grass courts.
Henman also never reached the finals of any Grand Slam, not just Wimbledon. But, at Wimbledon, Henman reached the semifinals four times in 1998, 1999, 2001 and 2002.
Coming from a very talented sporting family (with more than four who had played at Wimbledon), Henman could not make the last stretch and win the two matches required to win the title.
Justine Henin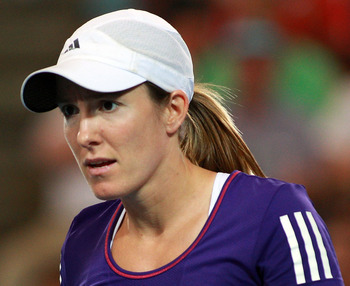 Paul Kane/Getty Images
Justine Henin has accomplished almost everything in her career—No. 1 on the WTA Tour, Grand Slam wins at Australia, Roland Garros and US and a Gold medal at the Olympics but not a win at Wimbledon.
Henin reached the finals in 2001 and 2006, losing to Venus Williams and Amelie Mauresmo, respectively.
Andy Roddick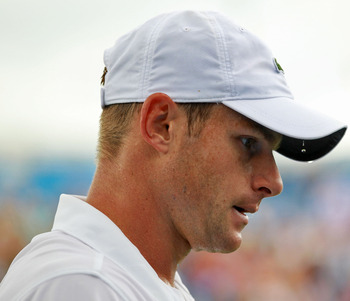 Clive Brunskill/Getty Images
Three-time finalist Andy Roddick was unlucky to meet the unstoppable force, Roger Federer, every time at Wimbledon.
Roddick and Federer played a remarkable final when they met the third time (in 2009) but that did not change the eventual result.
It looks unlikely that Roddick can scale back his earlier heights in his career and he might have to make do with his final appearances only!
Pat Rafter
Chris Hyde/Getty Images
Pat Rafter was a natural serve-and-volley player, and it was a surprise that he did not win the last match at Wimbledon twice in his career (2000, 2001).
Despite beating Andre Agassi both years in the semifinals with high-class match play, Rafter had to bow down to Pete Sampras and Goran Ivanisevic in the finals.
Rafter would himself agree that this was a title for his taking but somehow the trophy eluded him in his career!
Monica Seles
Matthew Stockman/Getty Images
Monica Seles was destined to be one of the greatest players on the WTA Tour until a deranged fan of Steffi Graf stabbed her to bring her career to a stop.
The Grand Slam record of Seles is phenomenal with multiple wins at all other Slams except Wimbledon.
The only instance Seles reached the finals was in 1992, when she lost in straight sets to Graf.
A pity that Wimbledon did not have the luck to see Monica at her full flight!
Jim Courier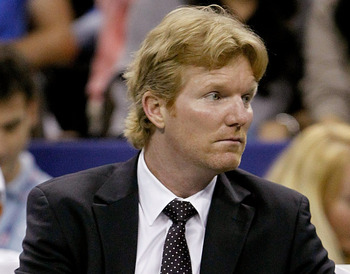 Matthew Stockman/Getty Images
Jim Courier reached the finals of three Grand Slam tournaments in 1993 but could not win Wimbledon—the only instance he would reach the finals at the Championships.
Courier lost to the great Pete Sampras, thus playing a supporting role to the impressive record his compatriot has at Wimbledon.
After the final appearance, Courier fared very badly on the hallowed greens—reaching a best result of the Round of 16 only once in six subsequent attempts.
Keep Reading