Chicago Bears: 4 Reasons Why Alshon Jeffery Must Start over Devin Hester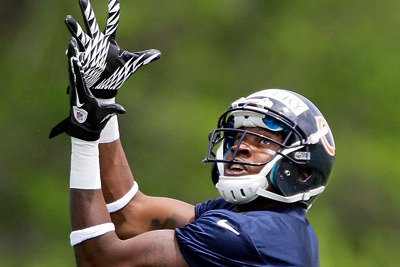 In recent years the Chicago Bears have had lackluster play at the wide receiver position. The Roy Williams experiment didn't exactly pan out, and he was released a year later.
What about Sam Hurd?
Let's just say he was trying to be a little too much like Tony Montana, and turned out to be a nightmare for Chicago.
In all, the receiving corps were very unimpressive and the player that led the team in receptions didn't play wide out, and that would be star RB Matt Forte.
Devin Hester, although he is one of the more exciting players in the NFL, simply is not cut out for WR. He hauled in just 369 yards and one TD.
I love Hester...as a punt/kick returner. For the Bears offense to be at maximum potential, they need to have a top-three receivers of Brandon Marshall, Alshon Jeffery and Earl Bennett.
Here are five reasons why Jeffery must start in 2012.
Begin Slideshow

»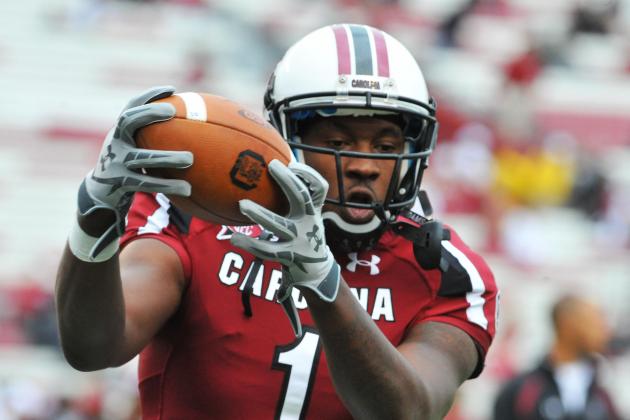 Al Messerschmidt/Getty Images

Jeffery is a flat-out beast as a wide out, and at 6'3" and over 200 pounds he still has great speed as he ran a sub-4.5 in the 40-yard dash.
His prowess doesn't end with his speed either; he also has an outstanding vertical leap and he recorded a 36.5 vertical at the South Carolina Pro Day.
It is this speed that will allow him to stretch opposing defenses, and with his draft Jay Cutler has to be ecstatic.
What excites me most about Jeffery is that he has proven to be an outstanding receiver in the SEC, and has outstanding hands.
Although Hester is a burner on the outside, he is nowhere near the receiver that Jeffery is even as a rookie. Hester isn't a true receiver, and the Bears offense has struggled due to him trying to be what he isn't.
You will not see that with Jeffery, as he has been among the elite receivers in college football in recent years.
WR is one of the easier positions that translate to the NFL and the former South Carolina Gamecock has the potential to be a steal for the Bears.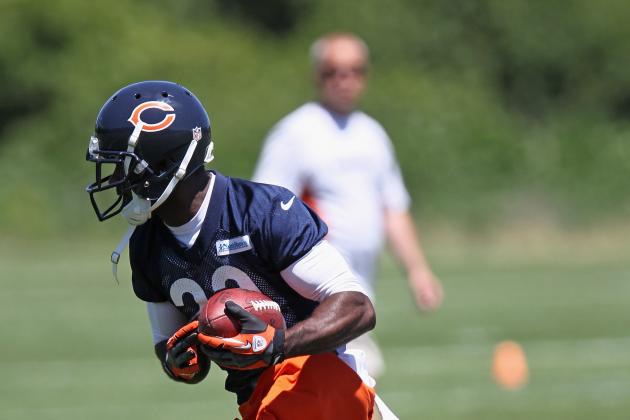 Jonathan Daniel/Getty Images

With other receivers in the fold such as Brandon Marshall, Jeffery and Earl Bennett, now the Bears can truly utilize Hester.
He is NOT an every-down receiver, but he is an excellent change-of-pace player.
Marshall, Bennett and Jeffery are true receivers, and this will allow Hester to get unique looks at the defense which will better utilize his overall talent.
Of course in order for this to happen the rookie out of South Carolina must start, and when he gathers the playbook this offseason, the offense will be truly dangerous.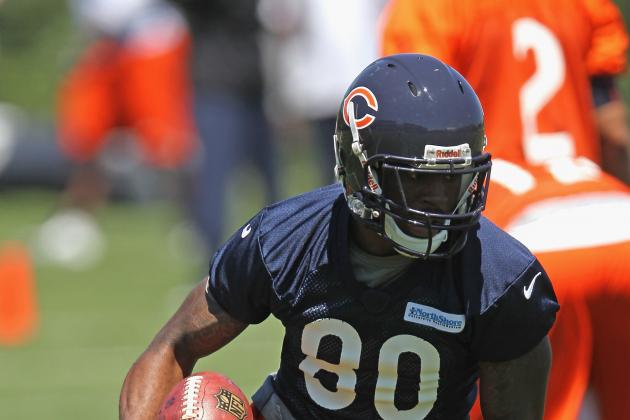 Jonathan Daniel/Getty Images

In an article by Kevin Seifert of Espn.com he brought up an interesting point about Earl Bennett in the new offense the Bears will employ in the 2012 season.
Bennett, at just 6'0" and 200 pounds does not have ideal height to play outside receiver.
Bennett is hoping to emulate Eddie Royal's 2008 season for the Denver Broncos in which he hauled in 91 passes. Although he isn't as quick is Royal, Bennett has just as good of hands, if not better.
Add in the familiarity with Jay Cutler, from their days playing together at Vanderbilt, and this offense has the recipe to give opposing defenses nightmares in 2012.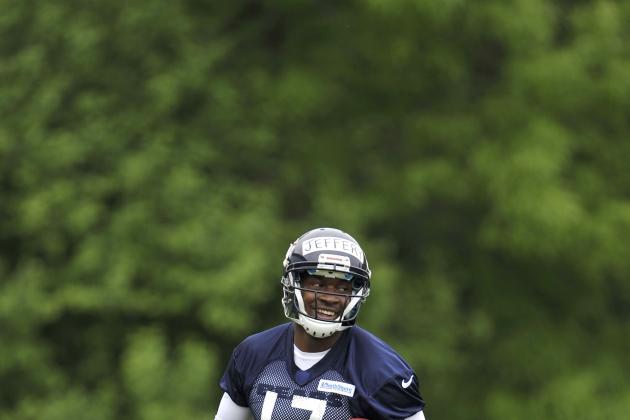 Brian Kersey/Getty Images

As I previously stated this rookie has great size at 6'3" and off-the-charts jumping ability with a vertical of over 36 inches. Both of those factors equate to serious problems in the redzone.
The average corner in the NFL is generally around 5'11" and the new Bears target is much taller than that which will give Jay Cutler two very nice targets on the outside ( Brandon Marshall is 6'4").
For a quarterback that has not had a true redzone threat thus far in during his time in Chicago, this has to make Mr. Cutler very happy.
In all, the Bears offense will be drastically improved from a year ago and the newly revamped Chicago Bears offense will have the Windy City buzzing come fall.
Look for Cutler to have an outstanding season throwing the rock this year to his new weapons on the offense.
With other high-powered offenses like the Green Bay Packers and the Detroit Lions in the NFC North, it was imperative that the Bears bolstered the offensive threats.
New GM Phil Emery did just that this offseason, and the rest of the NFC better take notice.