Oakland Raiders: 6 Defensive Studs Who Will Dominate in 2012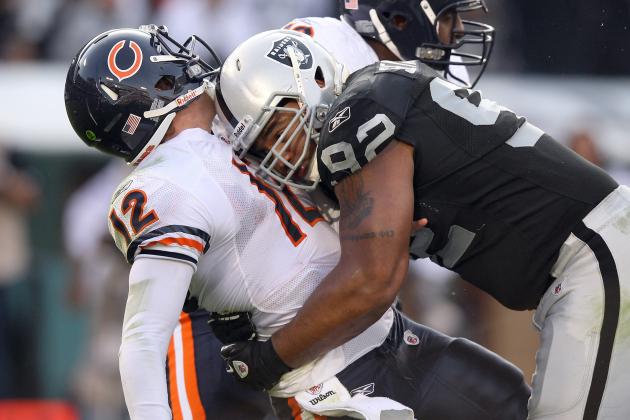 Ezra Shaw/Getty Images

The Oakland Raiders defense was atrocious last season.
They gave up over 250 passing yards per game and 136 rushing yards per game last season, good enough (or bad enough) for 27th in the NFL in both categories.
That being said, their defense will not be anywhere near as bad in 2012.
They were hit with a rash of injuries to key players and, to be honest, they ran a defensive scheme that just wasn't right for their personnel.
With the addition of Dennis Allen as the Raiders new head coach, the defense will certainly improve.
Allen was the Denver Broncos defensive coordinator last season and while Tim Tebow got all the hype, it was Denver's defense that kept them in games and led them to a playoff berth (via CBS Sports).
Here are six Oakland players who will thrive in the Raiders new defensive scheme in 2012.
Begin Slideshow

»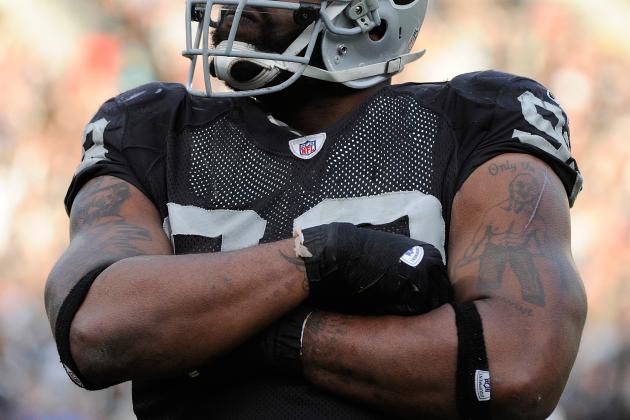 Thearon W. Henderson/Getty Images

Tommy Kelly was a stud last year that few people outside of Oakland talked about.
He led the Raiders in sacks with 7.5, which was tied for the most by a defensive tackle with the 49ers Justin Smith.
Since the arrival of Richard Seymour in 2010, Kelly has become a much better player. As long as Seymour keeps up his level of play in 2012, Kelly should continue to excel and will probably lead the Raiders in sacks once again.
With the Raiders focusing more on defense during this offseason, look for Kelly to be a Pro Bowl candidate.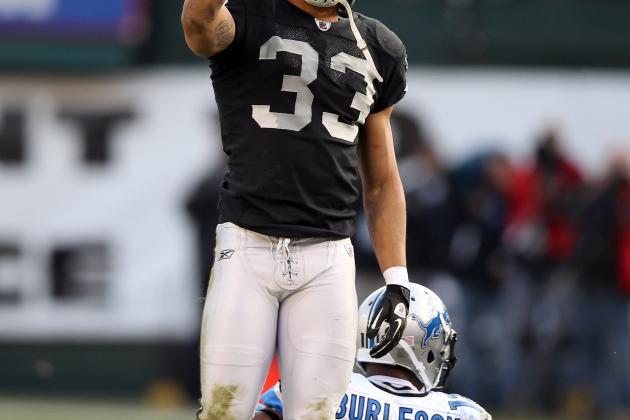 Ezra Shaw/Getty Images

Tyvon Branch led the Raiders in tackles during the last two seasons, with 104 and 109, respectively.
In fact, last season he had the second most tackles in the NFL by a safety. Part of that could have to do with opposing ball carriers abilities to get through the Raiders' defensive linemen and linebackers, but Branch is also just a solid open field tackler.
While he won't wow anyone with an exorbitant amount of interceptions or highlight reel players, Tyvon Branch is a consistent player who hasn't missed a game since he became a starter in 2009, and he should do nothing but improve next season.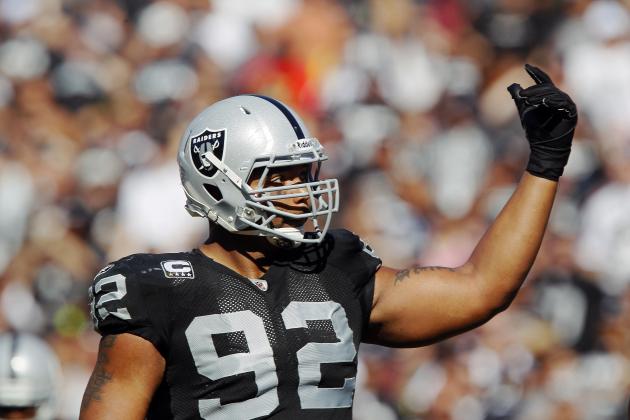 Brian Bahr/Getty Images

Richard Seymour is the face of the Oakland Raiders defense.
While his stats were nothing to write home about last season, he still had a solid year and there is no reason to expect a big drop-off in production in 2012.
Coming into his 12th season in the league, Seymour brings a veteran presence to the Raiders defensive unit. He probably won't be a Pro Bowler, but he will be someone that the offensive line has to account for and that will boost the play of his fellow defensive linemen Tommy Kelly, Matt Shaughnessy and Lamarr Houston.
Will Seymour be a super star defensive tackle? No, but the Raiders defensive unit would be significantly weakened without him on the field.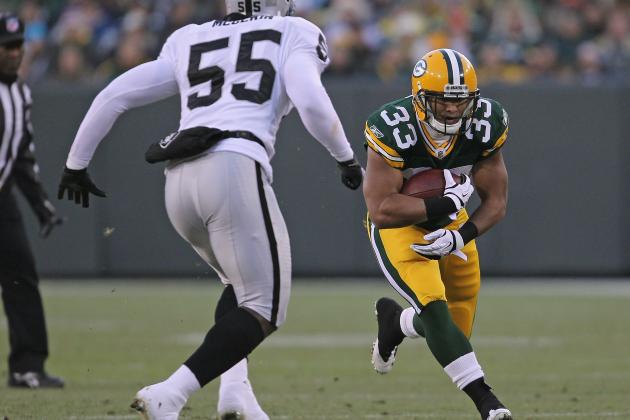 Jonathan Daniel/Getty Images

There has been much speculation about McClain since he was sentenced to 180 days in jail following his assault conviction on May 17th (via Fox Sports.com).
Some fans are saying he should be cut from the team and some are speculating that he face some sort of suspension.
If Roger Goodell does choose to suspend McClain, it probably won't be for more than one or two games, and as far as getting cut goes, that is not going to happen. According to the San Francisco Chronicle, Raiders head coach Dennis Allen said that McClain won't be judged for his "past sins."
McClain is a very good middle linebacker. He finished last season—his second in the league—with 99 tackles, five sacks and 14 passes defended (the most of any LB in the NFL).
Regardless of what happens in the offseason, McClain will continue to improve and will be one of the premiere linebackers in the AFC West next season.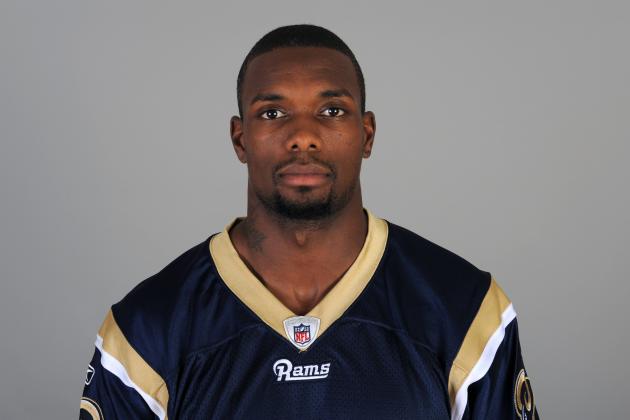 Handout/Getty Images

As you can see from the picture above, Ron Bartell does not have much experience playing for the Oakland Raiders.
Nor does he have much experience playing in the 2011 NFL season. He fractured his neck in the Rams season opener against the Philadelphia Eagles and sat out the rest of the year.
Now, after signing a one-year deal with Oakland, Bartell says he is 100 percent and ready to contribute at cornerback, according to CSNBayArea.com.
The Raiders pass defense was atrocious a year ago, ranking 27th in the NFL.
Bartell is a big, physical corner and should be a huge help to the Oakland defense in 2012.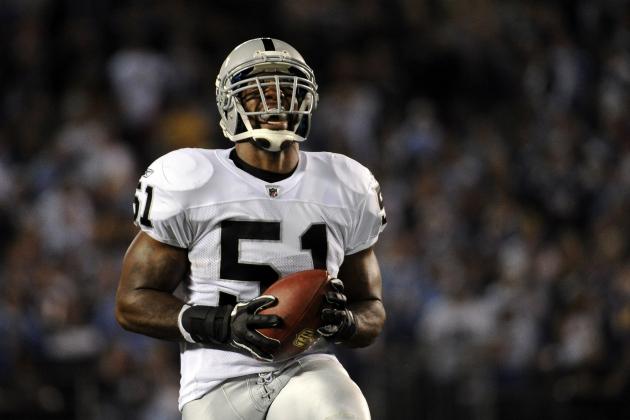 Harry How/Getty Images