College World Series: A Beer Drinker's Guide to Omaha Bars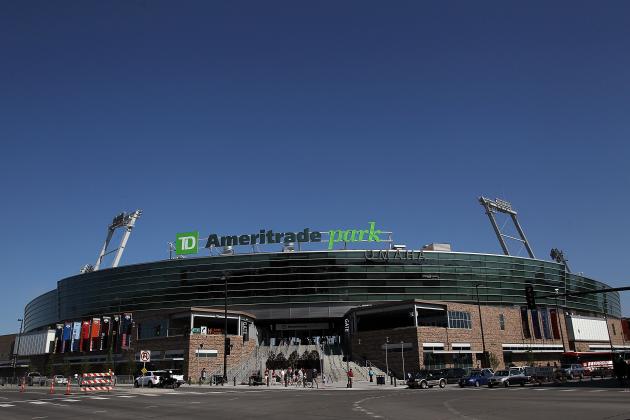 Ronald Martinez/Getty Images

Baseball and beer. They just go together don't they? Well, in some places they do.
Unfortunately for College World Series goers, the NCAA prohibits the sale and advertisement of any and all alcoholic beverages in the venue of its championships. This includes Omaha's TD Ameritrade Park during the College World Series.
What that means for fans is finding a nice watering hole for both pre-game and post-game festivities.
There will be several obvious choices for fans, many of which can actually be seen from the stadium.
My goal, however, is to get you away from the crowds and into the soul of Omaha, where some of the metropolitan's best bars are often forgotten or overlooked during the city's biggest event.
Here are eight bars in the Omaha area, one for each team, worth stopping into while you're in town.
Begin Slideshow

»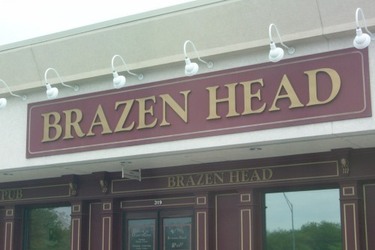 You won't get much more Irish than this. All of the wood used to build the bar was imported from Ireland. Once in Omaha, the place was built by Irish carpenters.
Usually a hot spot for watching any and all soccer games, The Brazen Head welcomes everyone with Irish charm.
After a couple hours in this Omaha gem, you'll leave with your Irish eyes smiling.
Location:
319 N. 78th St
Omaha, NE 68114
Contact:
(402) 393-373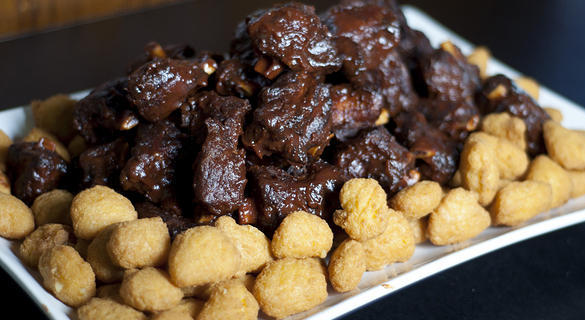 Located right where it's always been, in the shadow of Rosenblatt Stadium, this South Omaha classic reinvented itself after the series moved downtown.
Much of the recent success can be attributed to the Pig Wing Challenge (pictured), as featured on the Travel Channel's "Man vs. Food Nation."
If you are the sentimental type who wants to swing by Rosenblatt for one last goodbye, stop in to Starsky's for a cold one while you're in the neighborhood.
Location:
4020 S. 13th St.
Omaha, NE 68107
Contact:
(402) 734-9071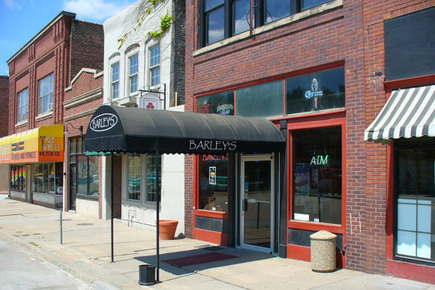 You'll have to cross the Missouri River into neighboring Council Bluffs, Iowa to find this local favorite.
Barley's once had another location about a football field's length from TD Ameritrade Park; however, it fell victim to circumstance when the powers that be allowed several local organizations and businesses to open beer tents around the stadium in 2011.
Nonetheless, the Iowa location marches on as one of the most successful sports bars in the area. With an elaborate food menu and fast, friendly service, Barley's is a can't miss if you are looking to get away from the hustle and bustle.
Location:
114 W Broadway
Council Bluffs, IA 51503
Contact:
(712) 322-0306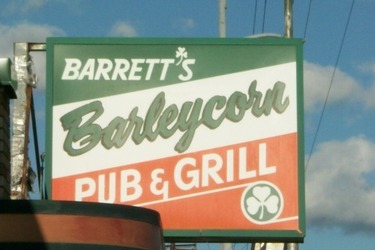 This local favorite is a popular hangout for doctors and students alike from the nearby University of Nebraska Medical Center.
Known for its Irish charm, Barrett's prides itself on its large portions of fried fare; however, this writer believes the Reuben sandwich is their finest specialty.
The atmosphere is always lively and the Guinness is always fresh at Barrett's.
Location:
4322 Leavenworth Street
Omaha, NE 68105
Contact:
(402) 554-5805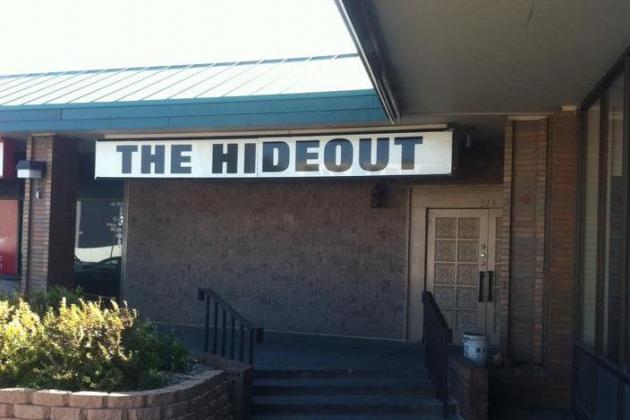 The Hideout is one part neighborhood bar, one part music venue.
While mostly metal bands take the Hideout stage, you'll find all genre's of music on any given night during the week.
The Hideout staff wants to know you and make you feel at home. Tell 'em your story, and if you want to be treated like a regular, make sure to tell your bartender "Frank You" once your drink is poured.
Location:
320 S. 72nd Street
Omaha, NE 68114
Contact:
402-391-2554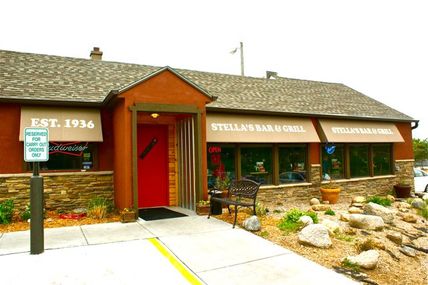 If someone tells you there's a better burger in the Omaha metro than they serve at Stella's, they're either lying or don't know better.
Stella's can be found in the city of Bellevue, just a couple miles south of Rosenblatt Stadium.
They have a decent selection of bottled beer and liquor, but make no mistake, you are there for the burger.
They make a valid claim to being "World Famous" as airmen from nearby Offutt Air Force Base frequent the establishment and then travel the world talking about the best burger they ever had.
I personally order mine topped with a fried egg and peanut butter, but to each their own. Don't forget to wash it down with a cold one.
Location:
106 Galvin Road South
Bellevue, NE 68005
Contact:
(402) 291-6088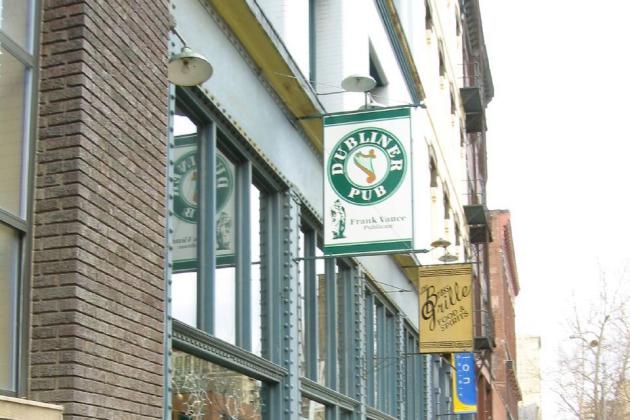 This cozy Irish pub sits in the underground of Omaha's Old Market District. No, seriously, it's underground.
A popular slogan heard in and around the Dubliner is "you gotta do down to get in."
Once inside, you'll be treated to friendly service and a variety of patrons, from 20-somethings to middle-aged lawyers.
On any given night you could be treated to live Irish music.
Whatever you do, don't leave without sampling a Black and Tan.
Location:
1205 Harney St.
Omaha, NE 68102
Contact:
(402) 342-5887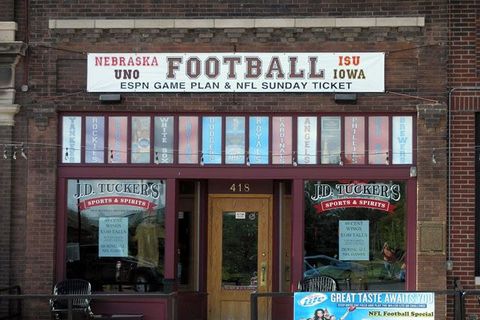 Another Old Market staple, J.D. Tucker's (named for the owner's sons, J.D. and Tucker) is the perfect little sports bar for the average beer-drinking sports fan who wants a glimpse of what sporting event might be going on.
During big events like the College World Series and most recently, March Madness, it's not uncommon to see the action spill onto the sidewalk and into the open air seating area, often for patrons to socialize with the clientele at neighboring watering holes.
Location:
418 South 10th Street
Omaha, NE 68108
Contact:
(402) 934-5190