Nadal vs. Djokovic: Djokovic's Past Dominance Guarantees Sixth Grand Slam
June 9, 2012

Matthew Stockman/Getty Images
The 2012 French Open has rewarded tennis fans everywhere by bringing together two of the most dominate and recognizable tennis players for the final round of the men's bracket. 
Rafael Nadal and Novak Djokovic will face off on Sunday June 9 at 9:05 a.m. EDT, and the winner will take home the Musketeers' Cup. 
Watching Nadal and Djokovic duke it out on the tennis court is not necessarily a unique matchup in any way, as the two have a history together, but it's an event that promises to deliver. 
Djokovic is currently the No.1 ranked men's tennis player, while Nadal is right behind him at No. 2, so there's a lot to lose and plenty to gain for both sides. 
But what can we conclude about this upcoming matchup based on what we've seen from these two athletes in the past? 
What's at Stake for Each Player? 
The final round features arguably the two best tennis players in the world, so while the match could easily go either way, it's clear that neither of them will fall off the map with a loss. 
But having said that, both Nadal and Djokovic are desperate to come out on top. 
The 26-year-old Nadal has 10 grand slam wins compared to the 25-year-old Djokovic's five. So when looking at that fact alone, it appears that Nadal is the more accomplished of the two.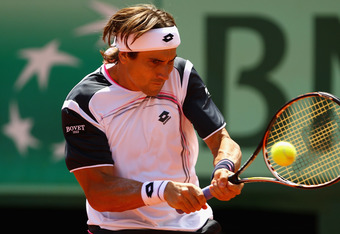 Clive Brunskill/Getty Images
But while Nadal is leading in grand slam wins, he has only won one since the end of 2010 (2011 French Open), while Djokovic has won four since then (2011 and 2012 Australian Open, 2011 Wimbledon, 2011 U.S. Open). 
If Nadal can come away with a victory, it will put an end to Djokovic's recent surge of success and allow him to possibly reclaim his place as the No.1 ranked player in the world. 
For Djokovic, he knows he's currently on top at the moment, but a victory over Nadal will bring his grand slam total to six, narrowing the gap between him and Nadal as far as total wins. 
Not only that, but a victory would put an exclamation point on his status as the No.1 ranked player in the world. 
History of Nadal Vs. Djokovic 
Nadal and Djokovic is a familiar rivalry. Sunday's meeting will be the 33rd time the two players have encountered each other.
Nadal has an 18-14 advantage when looking at their all-time record against one another, but that record is hardly relevant to tomorrow's match.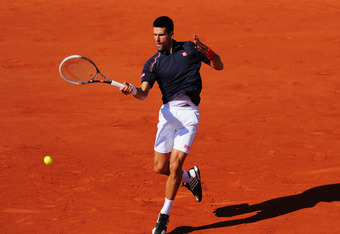 Mike Hewitt/Getty Images
Many of Nadal's victories came before 2011, which is before Djokovic truly rose to prominence and established himself as one of the game's best. 
Nadal won five of their first six meetings and seven of their first 10. Before 2011, Nadal was a dominate 16-7 against Djokovic. 
But the last two years have been a different story. In the last nine encounters, Djokovic has won seven times. 
If Nadal's former self shows up in the final round, he will almost certainly leave with a victory. Although, if recent history has anything to say, then Djokovic will win his sixth grand slam. 
With Djokovic's victory over No. 3 ranked Roger Federer in the last round, he's entering the finals with an awful lot of momentum. 
Nadal was the king of the past, but today belongs to Djokovic.