UFC on FX 3: Erick Silva and the 7 Best Prospects in the WW Division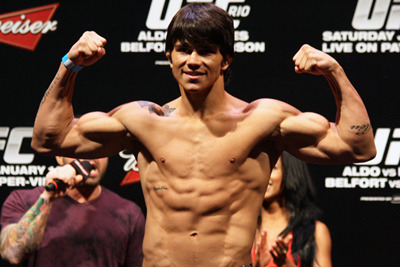 mmajunkie.com
The welterweight division is a shark tank in the UFC right now, with a mixture of established veterans, up-and-coming stars and promising prospects all clawing for position in the division.
There are a number of intriguing prospects in the welterweight the division that have the opportunity to be big names with the division, as their skill and work ethic have already carried them to the UFC in a short time. These guy could be future top contenders and mainstays in the UFC.
Some prospects that have already proven to be stars and contenders in the UFC are Rory MacDonald, Johny Hendricks and Siyar Bahadurzada. These three erased their prospect status with their big wins and have cashed them in for top contender tags.
Here are the seven best prospects the UFC has to offer that could eventually be big names in the division.
Begin Slideshow

»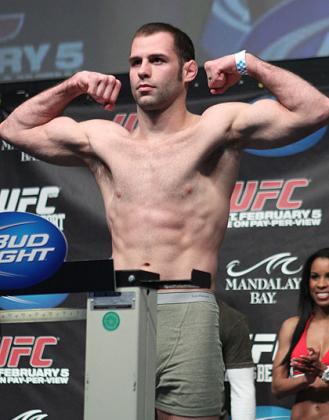 MMAweekly
Kenny Robertson has just been resigned to take a late replacement fight against Aaron Simpson. The one-time UFC fighter was cut after a one-fight stint with the company, which saw him lose to Mike Pierce in his debut.
When the UFC cut him after that, I was left scratching my head. Robertson is a great prospect with well-rounded skills. At 11-1, Robertson has finished ten opponents by knockout or submission, including his latest victim, Lucio Linhares, by a beautiful spinning back-fist KO.
Robertson will face a tough test in Simpson, but he has all the potential to pull of the upset. Robertson could be one of the least known prospects that the UFC currently possesses.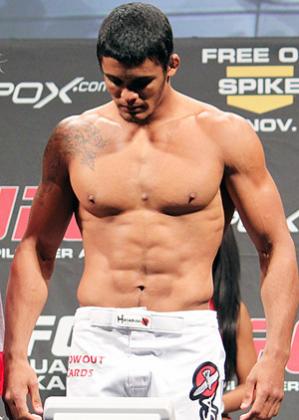 mmajunkie.com
Carlos Eduardo Rocha fights Friday against Mike Pierce at UFC on FX 3, where he will be looking to cement his status as one of the top welterweight prospects in the UFC.
Rocha, a gifted grappler and submission artist, has run his record to 9-1, finishing all of his opponents (eight by submission). Although he struggled against Jake Ellenberger, a top welterweight in the UFC, Rocha has plenty of upside that could see him call the UFC a home for years to come.
Hopefully, his counter-wrestling has improved, or he could be in for a long night against Pierce.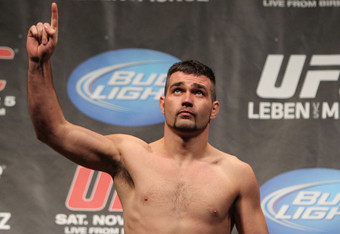 bleacherreport.com
John Maguire has already made quite the splash in the UFC, winning his first two fights in impressive fashion thus far. The 18-3 Englishman possesses an incredible ground game that will give many opponents trouble.
He has submitted ten foes, including DaMarques Johnson in his latest outing. He is also decent in the striking department, which allows him to work for takedowns, which lead to submissions.
With one Submission of the Night already in the bag, it won't be will he win another, but how many times will he win that honor.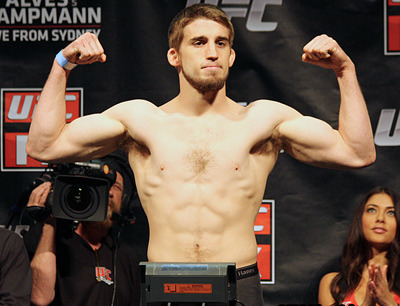 mmajunkie.com
Speaking of slick grapplers with great submission skills, TJ Waldburger is another great prospect in the UFC that can make many a man tapout.
Waldburger has already wowed fans, winning three of his four UFC fights. Two of them have come by submission, as he has triangle-choked Mike Stumpf and threw an armbar on Jake Hecht in his latest fight.
Waldburger meets Brian Ebersole in his next fight, which will test his submission skills as Ebersole has amazing submission defense. Either way, Waldburger is a top prospect in the division.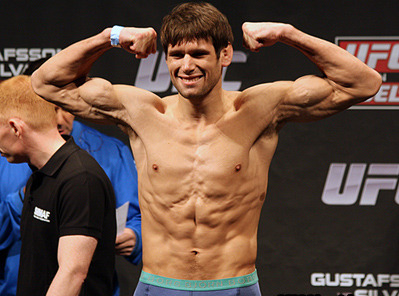 mmajunkie.com
One of the few Norwegians to ever step foot in the Octagon, Simeon Thoresen looks to be the best prospect from the country in years. Even more than that, he looks to be a top welterweight prospect with the UFC.
Thoresen is 20-2-1 in his career, submitting 15 along the way. At 28, it is hard to say he is a prospect, but his lack of experience in big show fights give him the label.
He choked out Besam Yousef in his debut with the UFC, showing great grappling and composure throughout the fight. Thoresen looks to be a good pickup by the UFC, as he could be a contender one day.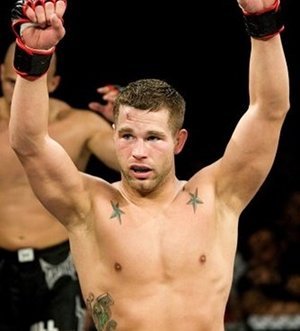 mmajunkie.com
Yet to make his UFC debut, Brock Jardine is a tough competitor that has the opportunity to be a player in the UFC welterweight division. Jardine is 9-1 in his career, with his only loss coming to Tony Ferguson, a current employee of the UFC.
Jardine is well-rounded and has finished seven of his adversaries with strikes or tapout. His latest fight in May saw Jardine knock out respected veteran Blas Avena, solidifying his prospect status in mixed martial arts.
He faces a tough first fight, especially on short notice against Rick Story. Jardine will prove his toughness and show to us why he is a top welterweight prospect in the UFC.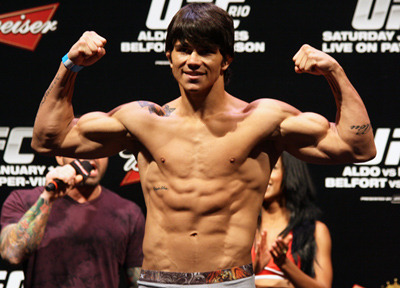 mmajunkie.com
With Rory MacDonald, Johny Hendricks and Siyar Bahadurzada shaking off their prospect status to become certified contenders, Erick Silva may be the best welterweight prospect the UFC has.
Silva has impressed in his first two UFC bouts, blowing through Luis Ramos and Carlo Prater, even though he was controversially disqualified in the Prater fight.
At 13-2 (1 NC), Silva has put away ten opponents with strikes or submission, showing how well-rounded he is. Silva could be a title contender soon, which could rid him of prospect status. Charlie Brenneman stands in his way this weekend, so that will be a nice test for "Indio."