Could Junior Seau's Sleepless Nights Have Contributed to His Depression?
June 5, 2012

More than a month has come and gone since the untimely passing of Junior Seau, yet the unaddressed questions still far outweigh the minimal amount of answers provided. 
Toxicology reports are due, but not for another month. There has been no decision, at least publicly, from Seau's family regarding their plans to have his brain examined for signs of possible trauma.
Seau made no outward expression of his depression leading up to his death, and left behind his life, career, legacy and three children without explanation. 
Losing the transcendent player and exceptional character that Junior was just doesn't compute, it doesn't seem right and it certainly isn't fair. Seau's professional career spanned two decades and three franchises, allowing his infectious personality and complete devotion to the game to be broadcast across multiple fanbases.
If you were an NFL follower, you were a fan of Junior Seau and the way he represented the game of football. 
Now those countless fans are left to wonder how such a beloved and celebrated athlete, and person, could reach such lows. How could Seau have gotten so far down on himself to the extent required to take one's own life? The USA Today compiled a report on Seau's last days, in hopes of putting together as many of the puzzle pieces as possible. 
The interviews with those closest to him paint a picture of a man who tried his best not to let his troubles burden others. Mark Walczak, a former teammate of Seau's from the early 1990's, confirmed in USA Today that Junior had been experiencing a great amount of trouble sleeping as far back as 2005.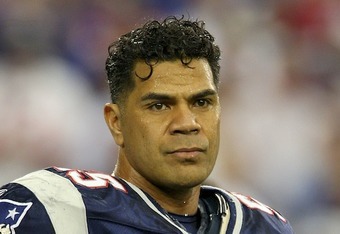 "I know he's had a very difficult time sleeping over the years," Walczak said of Seau. "I think it's gotten worse and worse. Lack of sleep creates huge anxiety."
Seau's lack of sleep and documented use of powerful medical aids has many connecting the dots to his shocking demise. He appeared, even in the days and hours prior to this death, to be the same old fun-loving Junior Seau, but something was clearly amiss.
Kevin Guskiewicz, a researcher for the University of North Carolina included in the USA Today report, says sleep disorders are a common occurrence among those who have suffered a traumatic head injury, such as a concussion. 
Though never reported, Seau very likely experienced concussion-like symptoms throughout his 20-year NFL career. Players will often deny the presence of trauma, relying on euphemisms like "getting their bell rung" or "seeing stars" instead. 
Seau's death and the events leading up to it inspire increased concern for the health and safety of the gladiators we all love to watch on Sundays. Sadly, his successful attempt to end his own life may not have been his first. 
In October of 2010, Seau allegedly fell asleep while driving, resulting in his vehicle hurdling off a 100-foot cliff. Miraculously, he survived and his claim of unconsciousness could have played a role. But the circumstances leading up to the event suggested otherwise. 
Seau had been involved in a domestic dispute prior to his crash, which resulted in his temporarily detainment, but he was never charged. Many wondered about the questionable timing and hindsight has many more identifying it as his first attempt at suicide.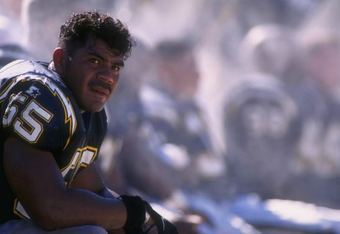 Regardless of whether he tried more than once, he was successful on May 2, 2012 and that's the sad truth. When there are millions upon millions of people who can see the value in your life and your body of work and you cannot, there's a major issue at hand, one that should have been addressed and treated.
Here's to hoping something positive can come of this, whether it be more precautions taken by players and medical staffs or more funding and emphasis placed on studying the effects of head trauma. 
This is one of those rare occurrences that makes being a football fan a really hard thing to be, but I'm glad to have known about and followed Junior Seau. He was an inspiration on and off the field. I have no doubt he'll continue to inspire from beyond the field as well. 
From May 2nd, 2012: Coaches and Teammates React to the Passing of Junior Seau