Philadelphia Phillies Have Gone to the Dogs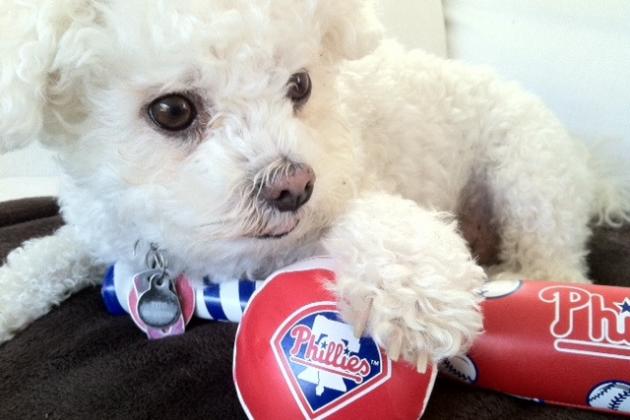 After their team lost two out of three over the weekend to the Miami Marlins (and they're not looking much better this week against the Los Angeles Dodgers), Philadelphia Phillies fans could sure use something to smile about.
Maybe this will help.
Thanks to the kindness (and wackiness) of some readers who love their pets almost as much as their baseball (OK, they probably love their pets a little more), I bring you a slide show bound to cheer you up, even as our Phillies keep moving down in the standings.
After all, cheering up is what man's—and woman's—best friend does best.
Begin Slideshow

»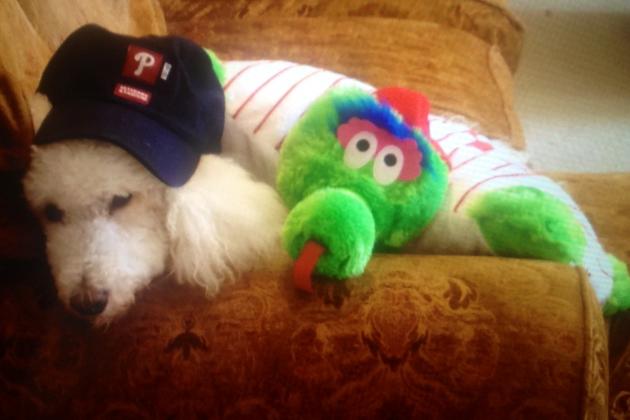 Standard poodle Lola is just a young pup of a fan.
Despite her regal bearing, she is not too proud to sport her Phillies pride.
And she carries her new phriend wherever she goes.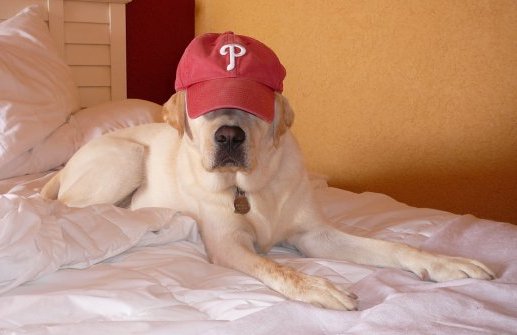 And can anyone guess the name of this so far-MIA Phillies second baseman?
I don't know, but his knees look OK to me.
Just saying...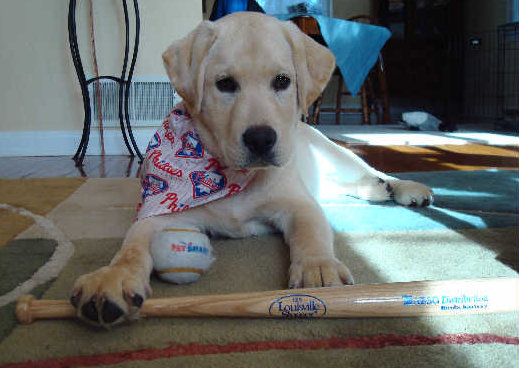 Yep, you guessed it!
Meet our next pooch, Utley.
And he's not the only one who's excited that he's finally heading to Clearwater. Woo-hoo!
By the way, his owner already has a name picked out for his next pup—Chooooch.
Odds are he'll be a natural at playing catch!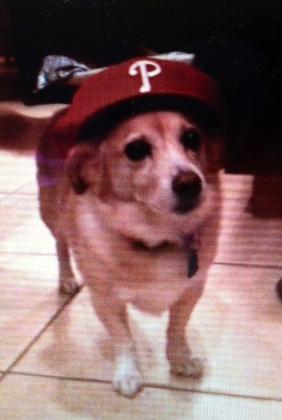 Or perhaps Utley's locker will be next to one of his childhood idols.
Another of the many Phillies spending time on the disabled list this year—none other than this little guy's namesake, (Jim) Thome.
(Thome's the dog's name.)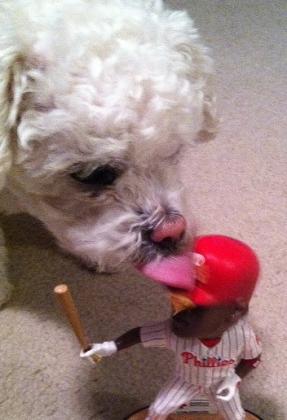 Meanwhile, longtime fan Tito is doing what he can.
Maybe some TLC (Tongue-Licking Care) is all Ryan Howard really needs!
As they say, it couldn't hurt.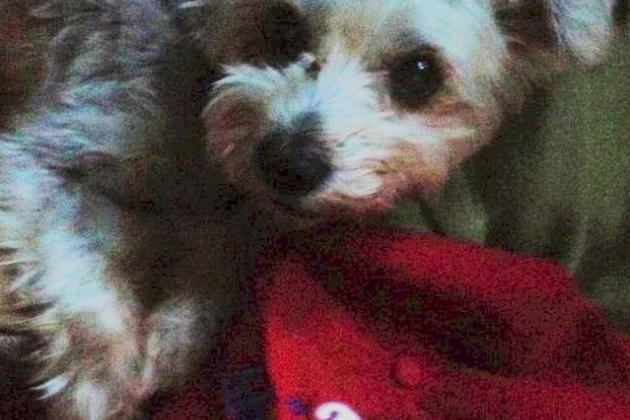 But Tito better hurry!
Because Gus isn't the only one starting to lose patience about now.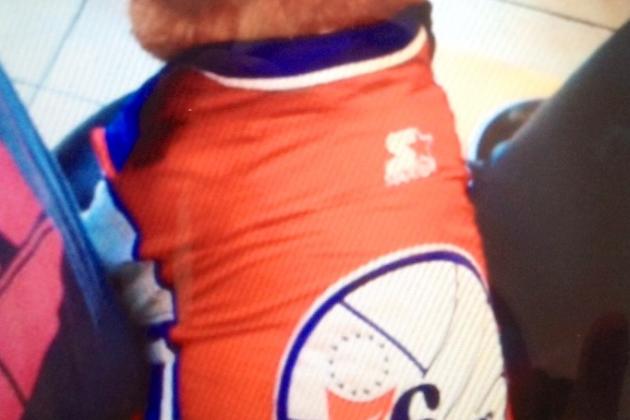 And then there's Lexi.
She's already seen enough.
Lexi's got her sights on a totally different Howard!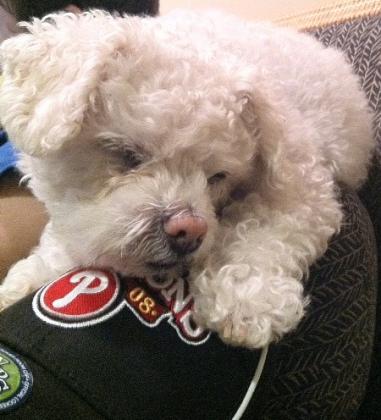 As for good old Tito, he's not worried.
He'll never give up. After all, he knows it's a marathon not a sprint.
Tito's dreaming about championships still to come!