Miss USA 2012: 4th Runner Up Jasmyn Wilkins Is NBA Royalty
June 4, 2012

We have some great news from the land of former NBA superstars. Dominique Wilkins' niece Jasmyn placed fourth in the ever-popular Miss USA pageant, and we have pictures. 
This niece is nearly as nice as one of 'Nique's classic throw-down dunks. Oh, and her dad happens to be the former Knicks guard Gerald Wilkins. 
Jasmyn "Jazz" Wilkins comes from a long line of basketball thoroughbreds. While she is an accomplished athlete, she has an uncle who was no less than one of the best to play in the NBA and a human highlight reel who made magic when he had the ball in his hands. 
Her brother is Damien Wilkins, a 32-year old journeyman who is currently an NBA free agent, last playing with the Detroit Pistons. 
Jazz's sister Holli Wilkins will be playing basketball for Furman on a scholarship. The name Wilkins will soon become synonymous with success, at this pace.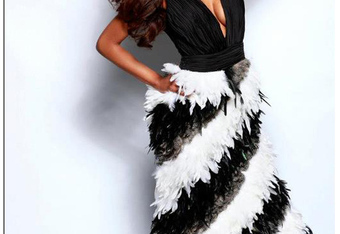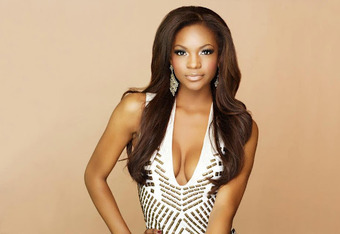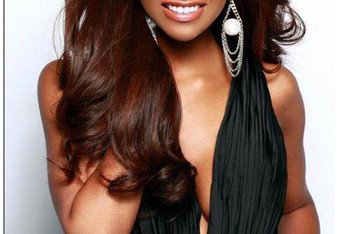 Details
The Chatanoogan has more information on this lovely lady, who was so close to becoming the 2012 Miss USA. 
As for the specifics, she is a 22-year old nursing student at Georgia State University. If you wanted to know how she received the nickname Jazz, it's more than a cute play on her name Jasmyn. She was a saxophonist in her prep school's orchestra and marching band. 
All of this is to say that Wilkins comes from a long line of winners. She proved her Wilkins-esque ability by taking the Miss Georgia title in her first ever pageant experience. 
Via the Chatanoogan report, her dream is to become a nurse anesthetist or a dermatology nurse. Her namesake is all you need to know to realize that she will soon realize that dream. 
That's sort of what this family is good at, succeeding. 
Follow me on Twitter and have a funky good time.